Have You Had Your Cream Pie Lately?
That creamy taste is so good to my tongue.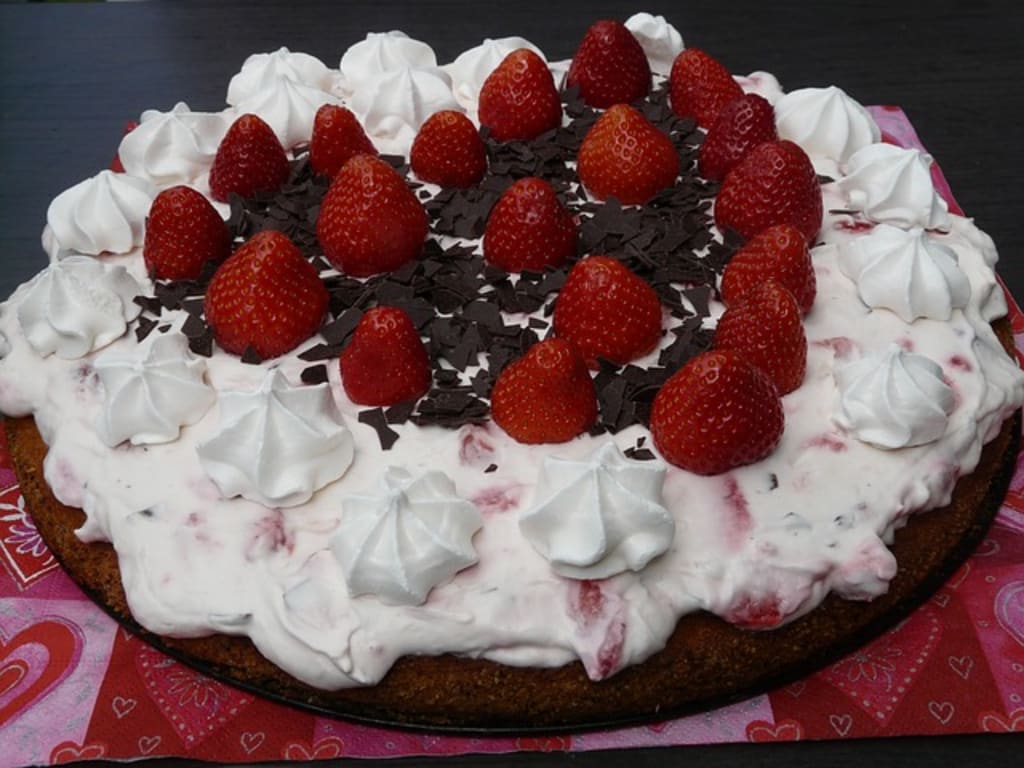 Don't you just love the sight of some sticky white cream oozing back outside of that brown puckered hole? I know I do. A few years back, before I got married this time, I had a threesome with some close friends of mine and it was spectacular. We both shared that hard penis licking all around it and both taking a testicle gently into our mouths and tasting the musky taste of sweat from underneath them.
I loved playing with her and tasting her juices on my fingers after they had been up inside her. He and I shared a few licks on her vagina getting her aroused for the special occasion. She had nice, big full breasts that were yummy to play with ad suck on. He would straddle over her chest and slide his penis in between them while I tasted the lips of her mouth and the helmet of his penis as it came close to her mouth.
While he pumped his penis between those huge breasts, I would straddle her face and let her have some of my vagina while I shared kisses with him. Straddling her face was delightful as I moved my vagina back and forth over her face, getting it wet and soaked with my vaginal flow of juices. Once I was done giving her a taste, I would lean down and lick some of those juices from her lips and face, then share it with him by way of long tongue-filled kisses.
Everyone was aroused wanting to play. Then it came to my turn to have her ride my face—which she was already soaked with juices making it tastier for me. I would grab her hips and force them to ride back and forth and smother me with those sweet vaginal orgasms.
It was something to taste as she would orgasm right into my mouth and I could feel the squirting hitting the back of my throat. Sometimes, I even gave her some humming action over her clitoris which would make her squirt again. I was trying my best to drain her of every ounce of vagina juice she could give me.
While she began riding my face, I would reach around behind her and feel his penis sliding in between those plump breasts. I would squeeze them harder against his penis and make that breast vagina a little tighter for him. He loved every minute of it and so did we.
When it was time for him to penetrate someone, I allowed her to go first because she was already in a good position over my face. She would lean forward and place her face right in between my swollen vaginal lips and lick away while he would get into position to penetrate her from behind. I would reach up and spread her apart for him and watch as he pushed his way deep inside her while I felt her moans vibrate over my clitoris.
God it felt so good and I would begin trembling as I came to orgasm several times into her mouth. The best part of all this fun was when I told him and directed his penis into her puckered brown hole that was just waiting for him. Again, I spread her cheeks open and watched closely as his penis began stretching her anus open and slipping inside.
The moment he slid all the way inside her anus, she began squirting in my mouth again with orgasm. I watched as he pumped her over and over and the louder she became with moans was very erotic. I began using my tongue to lick all around her vaginal opening and collecting all of that juice while watching her puckered brown hole foam up while he was inside her.
It finally to came to the moment we all were waiting for and that was when he came to orgasm and shot every bit deep inside her anus. He pumped and pumped until everything was out of his penis before pulling it out of her.
Once he pulled his penis out of her, we both got up and watched as our cream pie began forming from her anus. It was so hot watching his sticky cream ooze back out and we both began taking turns licking our cream pie from her anus.
Have you had your cream pie yet?
erotic
About the author
I'm a forty-eight-year-old woman who became a published author back in 2016. I write fiction and nonfiction in many different genre. I love to write and tell stories to the world and hope that everyone enjoys them.
Reader insights
Be the first to share your insights about this piece.
Add your insights