Good Vibrations
Old Flames pt.1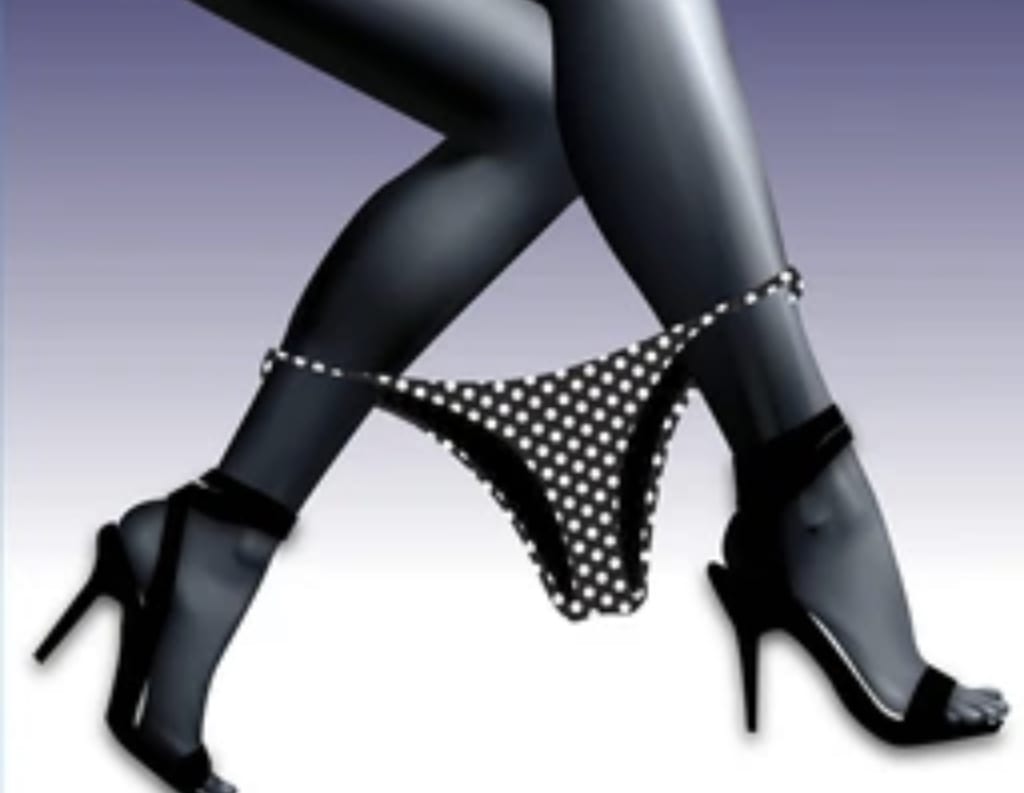 Lance and Kelly had not seen each other in years! They had dated for 3 years before breaking up and going their seperate ways, but niether had truly gotten over each. They both moved on and got married, Lance was married to a successful college professor, her name was Lisa, she was beautiful, long black hair, caramel skin, beautiful eyes that would pierce right through you... Kelly had married as well, Stephen, a rising politician, Tall, dark a killer smile and could command a room as soon as he entered it! Now Lance and Kelly were both stunning themselves as well! Lance was more fair skin, thick curly hair, handsome and cut were the words that most would use to describe him, and Kelly was a chocolate brown goddess, sexy in every sense of the word, her lips were lucious and so were her hips!
They were all attending a high profile gala, dressed to impress! Kelly and Lisa both dressed in stunning long form fitting dresses....Kelly was wearing a radiant yellow while Lisa was wearing a show stopping black dress! Both Lance and Stephen in very sharp tuxes! Kelly and Stephen had just arrived, walking into the ballroom!! Lance back was turned to the door but at that moment, his eyes were drawn to the doors, it was at that moment he saw her! He couldn't believe his eyes, he look flustered and Lisa asked him was he ok? He looked like he has seen a ghost! He looked at Lisa and says."Yes I am fine, I just remembered I have to make a quick phone call, I forgot to tell one of my collegues something, be right back!" He quickly moves out to the lobby area and onto a balcony outside! He pulls out his phone and wonders if she has the phone number from before, he takes a deep breathe and sends a text to the number hoping that it is still indeed her number! Hey there Button, remember me? You look amazing in that yellow dress tonight! He hits send and waits for a response! A few moments pass with no response, and just as he is about to give up and head back in, a text from that number comes through......Is this who I think it is, I only know one man that refers to me as button, where are you, because I don't see you! Lance text back.....Kelly!Good I was wondering if this was still your number and yes it is me, I am out on the balcony out off of the lobby, do me a favor, can you step out in the lobby to make a call? She text back yeah give me a second! Kelly tells Stephen that she had to make a call for work and she would be right back, she gets up from her table and rushes out to the lobby area looking around for him and not seeing him , she takes her phone out and calls Lance! Lance answers saying." Well hello Button, You are even more beautiful than I remembered!" She blushes and says," Where are you, I don't see you and that's not fair!" He responds and says," Look to the left of you, balcony!" She Looks and he waves!" Walking towards him in haste, Lance stops her in his tracks and says," We are in eye shot of everyone, meet me downstairs in the lobby down there, it seems quiet down there, take the escalator, I'll take the elevator!" She agrees and does as she is instructed! When they both arrive downstairs they look for each other and the gravitational pull leads them into each others arms, They embrace each other tightly!
"Look at you wearing the hell out of that Yellow dress!" Lance exclaims. " I swear you get more beautiful as you get older!" Kelly smiles and says," You are even more handsome than I remembered! How have you been?" Lance says." Better now than I have seen you!" Kelly rolls her eyes and says," Same old charming Lance, so are you here with her?" He replies." I am and I see you are here with him, but enough about them, let's talk about you, I still can't believe how amazing you look, when you came in the door, you didn't look happy, everything ok?" Kelly says." Lance you know I don't like these stuffy events, they are so boring, remember what we did the last time we went to a stuffy event together, what we did!" Lance says," Do I ever, how could I ever forget, the rush of possibly getting caught was a rush in itself!" They both laugh as they relive the events in thier heads, both smiling! She thens says," So I probably shouldn't tell you this, but I got some vibrating panties, slid them on tonight and on the way I handed him the remote and suggested we have fun, he told me to put that remote away and don't bring it up, this event is not about fun, he said! So now I am stuck with either wearing these vibrating panties and have no fun or take them off and go commando under this dress, while I am sure everyone would enjoy that view, I don't think that is probably best!" Lance says," Ok don't think I am crazy but I think you should do both, but you can still enjoy the panties before you take them off!" Kelly says, what do you mean?" Just then both of them get text from their spouses asking about their wherabouts! Both looking at each other , as they send text back, Lance says," Let me hold the remote and let me control it , if it gets too much, text me and I will stop, come on it will be fun, for old time sakes!" Kelly reaches in her purse handing th remote to him and says." you sure about this?" He looks at her, kisses her on the cheek and whispers in her ear, trust me this will be fun, now be a good girl go to the bathroom and shoot me a quick picture of what I am working with, and text me when you are ready for the fun to begin!" She smiles and says."your wish is my command, you better get back to her before you get in trouble!" He smirks and heads back up to the ballroom to join his wife, sitting next to her and hailing everyone else at the table! Lisa says, "Is everything ok?" He nods and says."Perfect! Now let's enjoy the program!" She looks at him with a side eye, shakes her head and focuses back at the speaker! Kelly slips in the bathroom and fufils Lance's request and heads back to her table! When she sits down, Stephen says,"where were you and did you take that silly apparates off yet?" Kelly says," I had a call to make and pay attention to the speaker, shh I cant hear what he is saying!" He rolls his eys and goes back to watching and listening to the speaker! Kelly slips out her phone and text a picture of a sneak peek of the panties she is wearing with the caption that says, per your request, they are your favorite color, ready when you are! He sees the notification on his watch, pulls out his phone putting it where no one else can see it ,looks at the picture and the caption, smiles and text back get ready then, game on! He pulls the remote, puts it discreetly in the palm of his hand as Kelly braces herself for impact!
Lance observed it on the way back up to the ballroom, already knowing the way the control works he presses the lightly presses the button sending. a very light vibration between her legs, he is looking at her from the corner and notices that she squirms a little, sends a text to her that reads, how was that? She smirks and text back that all you got? I know you can do better than that!" She gets no text but recieves a few light rapid vibrations between her legs, adjust herself as she feels herself getting very moist down below! He revs up the intensity , driving her crazy, at one point she takes a deep gasp for air, the lady sitting next to her says," are you ok?" Stephen, looks at her and says, I know that gasp, did you listen and take those things off ? I told you that you should have taken those off earlier!" Kelly says,"Ok, ok I am going to take them off now, my stomach is bothering me as well, I will be back shortly, just then she gets another jolt that felt so good, she just begins to laugh and as she walks away from the table she text Lance, stop and I will tell you when to start again! Wait five minutes and meet me in that family bathroom downstairs!" He reads the text puts the remote in his coat pocket and waits five minutes and tells Lisa, be right back, I gotta use the bathroom, I dont think that shrimp agreed with my stomach!" Lisa replies, " Do we need to leave?" Lance says,"No, I will be alright! Be back in a bit!"
As he steps on the elevator heading to meet Kelly she sends a text that says, "you coming or not, and start back up, what are you waiting for!" He doesn't reply by text but acknowledges her request through her panties causing her head to fly back from pleasure, she moans softly, while grabbing and massaging her breast! As he approaches the door, he can hear the soft moans, lightly knocking he whispers it's me, are you decent!" She replies back, " You always said I was fine, not decent but cum in!" He slides in the door, closing it and locking it behind him! She is sitting up on the sink, legs wide open, with her dress hiked up and says, " I need you to see what you are doing to me, don't hold back either!" He starts to play with the remote hovering back and forth from intense to soft back and forth causing her to bite her lip, and moan softly, he could see how wet she was getting as it was coming through the panties and dripping down her legs! She looks at him and says, Damn this feels good, Dammit Lance, Fuuuuuuck!, knowing exactly how to control her body from experience , he knew just how to manipulate the pulses through the vibrator that he control! Her eyes rolling in the back of her head , her body begins to jerk and in seconds she was cumming intensely, she yells out Fuck Lance oh shiiitt!!! She goes over the edge, looks at Lance trying to catch her breathe! She brings herself down from the sink, slides her panties down to her ankles, slides them off then hands them to Lance and says," You see how wet you get me wiithout even touching me?!" He looks at her and says," I always seemed to have that effect on you!" She giggles and says'" Now come here and let's see how wet you can make me when you slide inside of me!"
To be continued.......
let me know if you like it by dropping a heart or tip....10 hearts or 10 tips will unlock part two.....