Give Me Your Nude, Take My Nude: Flirting Has Changed
Conventional flirting almost seems to be a thing of the past: nudes are in vogue in the art of chance and people forget that the internet has its dark side. What's on your mind when you decide to send a picture of your tits, to say the least?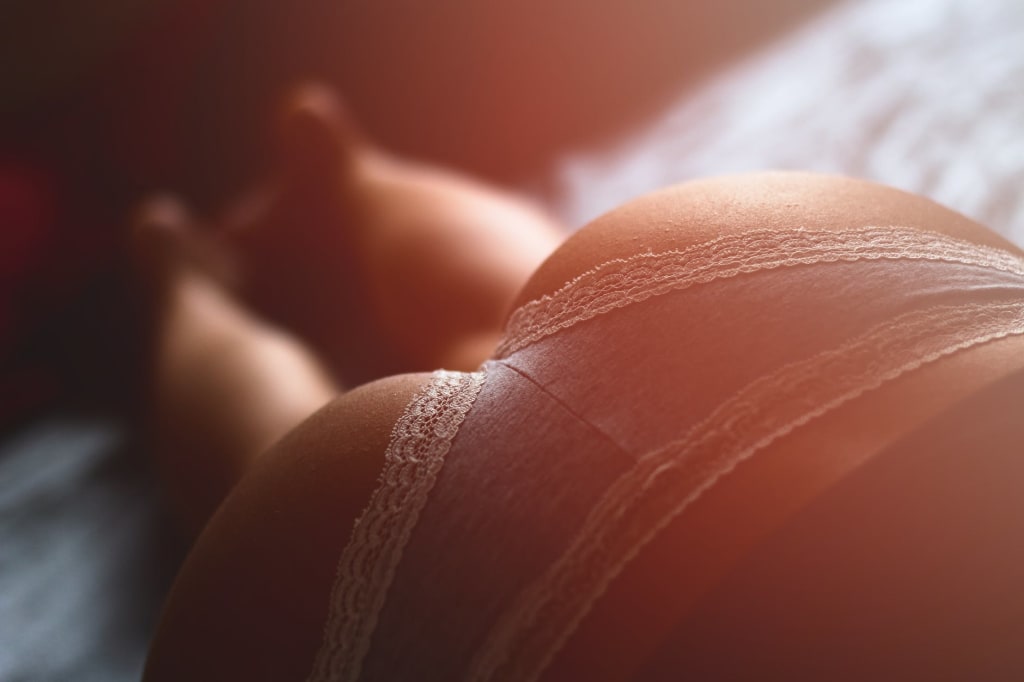 When Alberto, Julia, Margarita and Stefano were teenagers, the "nudes" didn't have that name, they were simply photographs with little or no clothes. Blackberrys were still in fashion and sending or receiving a good quality picture was a feat.
During those years when Margarita -now 22 years old- was beginning to learn about her sexuality, she was always in Tumblr. And there she realized that nudes was a fairly common topic of conversation, either because of the celebrity scandal or because of artistic photos that were circulating on the Internet.
However, Alberto, 25, found out by mere chance. He has a rather liberal uncle with his sexuality and one day when he started checking the uncle's computer and got several pictures of his relative's ex-couples. And of course, he found it interesting.
Julia had her meeting in a different way. Today she is around 23 years old, but when she was 15 and was chatting on Skype with her boyfriend she decided to show him a little more of her skin.
Stefano, 24, had to back up his memory cassette to find out when he started this affair: he thinks that between 15 and 16 he started it and that it all started with a conversation.
Send, ask...
There are many reasons why people choose to send nudes. Deciding in the middle of the "heat" of a conversation or by giving in to peer pressure may be among the most common.
The latter happened to Margarita: she started sending pictures when she was 19 because the boyfriend she had at the time did not stop insisting until he managed to convince her.
Julia decided to do this out of pure flirtation when she was 18. At first she only sent pictures in her underwear, and after losing her virginity and getting to know her body better she dared to send naked pictures.
Whether to ask for a nude is up to each of us. Alberto says he does it because he loves a woman's body. And to get that precious photo, he sends his own as well. That's what he considers a fair exchange. Julia is not the type to ask, since for her it comes out as something mutual.
For Margarita, it used to be about looking good because her ex-boyfriend asked for pictures. That's changed and now she asks for them because he provokes her, because he's already part of the game and she wants to see them too.
Stefano is one of those who prefers to wait a bit, and when there is already a certain level of trust he says: "send a little knot to see".
Aha, but what are we?
Stefano was frank and said that sending a nude is a casual thing: "I don't feel that it involves a bond that guarantees a relationship although, of course, there has to be trust for it to happen. I mean, you can send a nude to a friend who you want to have "something", or they can send it to you for the same reason.
For Alberto, the exchange of nudes implies having a status a little bit more than something casual, there have been several outings, kisses and a little more intimacy. Julia and Margarita agree with Alberto, this is not just anything.
Julia considers that sending nudes is the maximum level of flirting because the conversation became hot and "boom" came the photo, but "sometimes, it can be something casual, as you are only interested in shooting with that person but having a partner is more natural".
The nudes for Margarita are a thing for couples. She swears she would never send one to a stranger. For her, they happen in the context of a stable relationship where there is security and trust.
In this game it can also happen that one of the parties is not willing to send anything. For Alberto, this does not prevent him from continuing to take chances.
Stefano shares Alberto's point of view, but laughingly acknowledges that the situation makes him more "needy" and that it makes him morbid to look for a way to get a nude. It becomes a challenge.
My tool, yours
When asked which way the exchange occurs, all four said that the first platform they use is WhatsApp. They then went on to elaborate on the answer.
Margarita likes Telegram best because it has the option to self-destruct the chats. Stefano sends and receives anywhere. Julia says that Instagram lends itself to that, but she hasn't sent over there.
Julia and Stefano mentioned that they used Snapchat before because it was their favorite app for sending nudes, as they could tell from there whether or not the photo was being captured.
"Fear is always present when sending a nude," said Julia. When the exchange of photos occurs, a fine line is drawn between infringing privacy or not. The temptation is there. Sometimes that line is broken and the person is exposed in the digital world.
And we continue
Despite the bad time they've had, everyone keeps sending nudes. The main thing for them is to hide their faces, so that no mark or tattoo appears that can identify them.
Although Alberto and Stefano keep the nudes they have been sent, they do not intend to harm the girls with whom they have had this exchange of photographs. That, on principle. But they must also know that doing so may have legal consequences .
The portal https://acoso.online/en/ took on the task of generating a platform where people can inform themselves about how to file reports of having been attacked with non-consensual pornography, a term that refers to the dissemination of sexual content without authorization.
When you make the decision to send a nude you are exposed to the possibility of it being leaked on the Internet.
It happened to them and also to some celebrities like Paramore's vocalist, Hayley Williams, whose photos were circulating for a while and her face was clearly visible. Also to Jennifer Lawrence and others who suffered a hacking of the cloud where they had stored that private content.
In view of that possibility of being exposed, acoso.online/en/ also offers recommendations on how you can protect yourself by using technology as an ally, first emphasizes hiding the face - as the interviewees said - and be careful with the metadata, since some people can get access to this and can locate you through GPS coordinates and other data that can provide the image.
To avoid being tracked, you should check the configuration of the device you are going to use, the portal indicates the tools you can use.
Coding Rights in their section "Safer Nudes" created a simple guide that gives you some recommendations on how to send a nude and not fall into the dark part of the internet.
Actually, in the dark part of the other one: yes, the one you send your photos to.