Fucking a Total Stranger
A stranger short story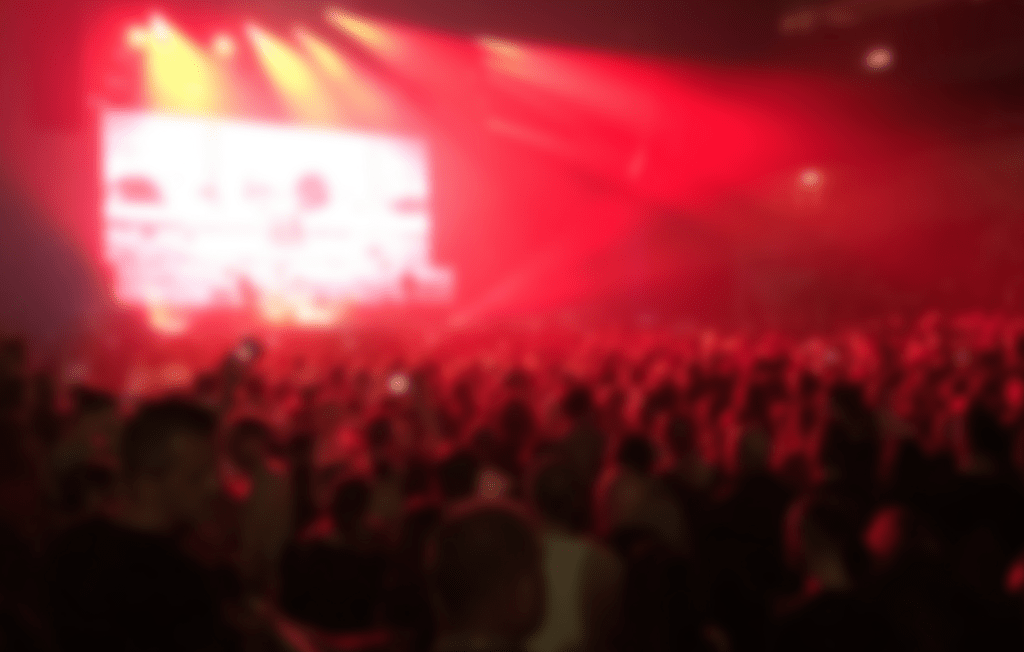 I'm not that sort of girl. Not normally. I only have sex with boyfriends, with men who love me. Maybe the occasional one-night adventure, but I always know their name. I'm a good girl.
But not that one time.
The rest of my friends were happy staying at the back of the crowd, it was loud and raucous, and they were scared, I think. Emily and I wanted to get closer though. We wanted to dive into the heaving mass of people and get as near to the stage as we could. We wanted to see the band, to feel the music shaking our ribs.
We pushed and shoved, and we elbowed our way almost to the front. People jostled us on all sides, they shoved back, we were squeezed so tight it was hard to breathe, and yes, it was scary, but it was exhilarating too. We were meters away from the band. We were crushed and battered, but we screamed and shouted with everyone around us.
I became one with the crowd. We sang and danced and moved together. We surged back and forth, and you couldn't fight it if you tried, you had to give yourself up to it. Ripples of motion passed through us like we were waves crashing on a beach.
I screamed and danced, I couldn't breathe properly, and I got hotter and hotter. My head went light, my heart beat too fast, sweat ran over my body. I felt high. I forgot myself—I wasn't me anymore, just a part of the primal crowd.
Then I felt him behind me. I bounced off him as we surged, and he felt so solid, like a wall of muscle. I turned and he grinned down at me. He was handsome. I grinned too.
He pushed against me and I pushed back. His hand grasped my arse and he squeezed so hard I gasped. I didn't stop him. I pressed back into him harder.
His other arm came around me. He hugged me into him as we swayed with the crowd, and he was hot and sweaty too. He slid his hand under my t-shirt and up my top. I still didn't stop him. I let him push his fingers under my bra.
We moved together with the crowd. He held me tight and I rubbed myself against him. He groped my arse, he squeezed my breasts, he pinched my nipples, and I moaned and panted. I'd been drunk with excitement, with the music, with losing myself in the crowd, but it all became desire now. Hot, urgent, overwhelming need.
I reached around behind myself. I ran my hand over the front of his jeans and found the bulge of his firm cock. I wrapped my fingers around it through his clothes and I rubbed and squeezed him. He was so thick and long it made me tremble.
He slid his hand up the back of my skirt. He pulled my knickers to one side and I groaned loud as his fingers found my cunt. I arched my back and stepped my legs apart to help him. I could feel how wet I was, I was dripping already. He slid a finger into me easily.
He fucked me quickly with it, and I bucked my hips to show him I wanted it faster. He slid a second finger into me and I closed my eyes tight and groaned. He pawed at my tits with his other hand, rubbing them roughly, tugging on my nipples, and I moaned louder, but my noises were lost in the shouting and the music.
I rubbed his cock urgently. I found his zip, and the angle was awkward, but I managed to yank it down with sharp, frantic tugs. I squirmed my hand into his jeans, I found the gap in his underwear, then my fingers found his hard, hot flesh. I pulled his cock out and he didn't stop me.
We moved together, one with the crowd. I squeezed and tugged his cock. He fucked me with his fingers, he wriggled them inside me, my legs went weak as he found my g-spot.
I needed more though. I needed him in me. I needed it more than anything. I bent forwards a little and I guided his cock up the back of my skirt, and then he took control.
His fingers came out of me, then I felt his prick against my pussy, hot against my skin. He held still for a moment, then he pressed his hips forwards and he thrust into me.
He stretched and opened and filled my cunt. I pushed back against him, greedy for all of his length. His body was so firm and strong, I could smell his fragrance, his sweat, and he buried himself into me all way, deep as he could. He grasped hold of my hips and he fucked me.
We weren't shy about it; he took me hard, and I bucked back to meet each of his thrusts. I moaned and yelled, he groaned and grunted, we moved faster and faster and people around us started to notice. They grinned and laughed at us.
He rubbed my tits again, he ran a hand down between my thighs and he found my clit. I got a hand up his top and traced my fingers over his taught stomach muscles. We moved in perfect rhythm, we understood each other completely.
We got rougher, harder, I was dripping in sweat. He kissed my neck, behind my ears, he bit my shoulder. Heat filled my body, it erupted over my face and chest, and it was better than anything before, or since.
He fucked me so well my legs gave way and he had to hold me up. Lucky he was so strong.
His cock felt glorious in me, his fingers sent waves of pleasure through my body, I felt like I was vibrating all over, I felt euphoria, and then I was there already.
Colour, sound, pleasure, everything filled me as I came. My cunt spasmed around his cock and it tipped him over too. He thrust harder and harder, jolting and shuddering inside me as he climaxed. We roared and screamed and laughed as we came together.
He held me when we were finished. He slowly slid out of my body. He made sure my legs were stable enough for me to stand by myself, then his hands were off me and he was gone.
I didn't look around to watch him leave. I danced and screamed with the crowd once more. The only sign he'd existed was the heat in my cunt and his come running down my legs.
Want to read more stories like this?
If you've enjoyed this story, then you might like try one of our naughty short story collections on Amazon, like this...