Filling Stepmom Full of Cum
Filthy antics with Angelina Diamanti...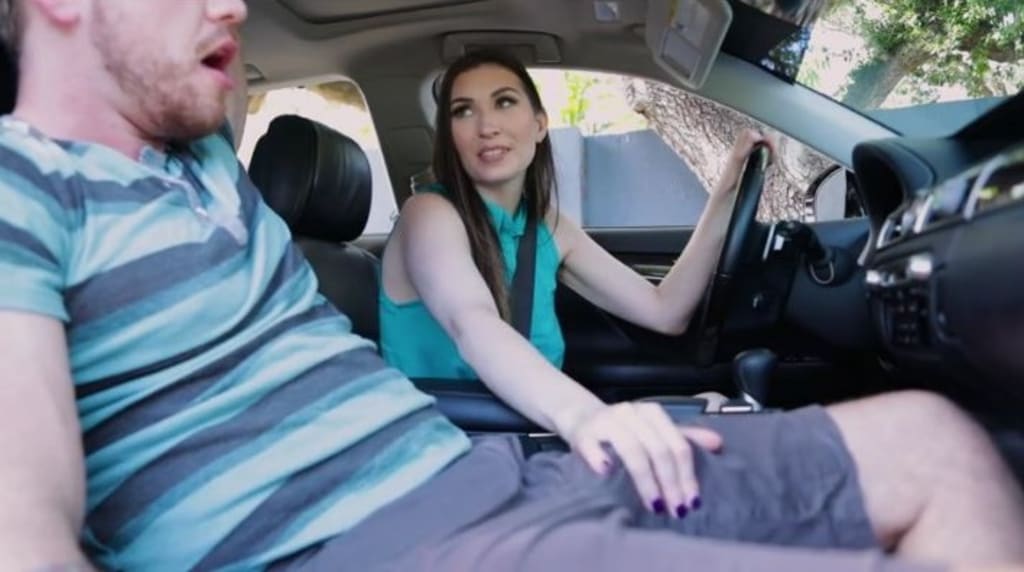 There's a lot of pornography out there on the internet and while good in one way, it makes it hard to narrow down the quality. The competition is stiff (no pun intended), and it means producers have to make their product stand out from the crowd. This has led to an increase in taboo scenario porn as people look for harder material to fulfill their desires. While some people dislike the dodgy acting in these types of scenes, it hasn't stopped their popularity, as they continue to be made. The "stepfamily" genre has also arisen as an off-shoot of the taboo with websites such as Family Strokes, FILF.com and Spyfam.com. These are the main three players, but Naughty America and Brazzers often blow their load into the mixture.
MYLF.com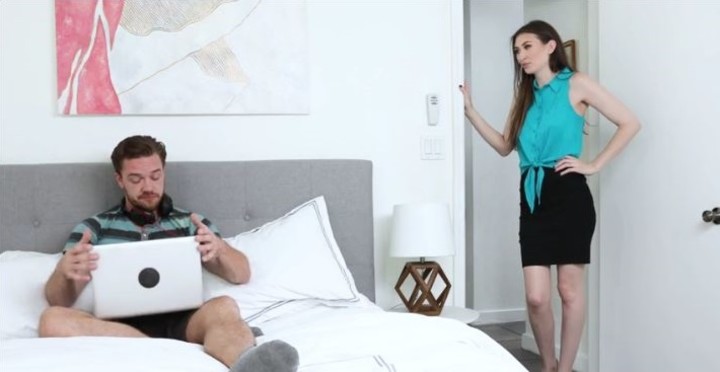 I recently found another website that likes to dabble with the "stepfamily" genre called MYLF.com.
I was pleasantly surprised to stumble across a scene called, ironically, "Making Dad Proud by filling stepmom full of cum."
No extra points for a creative title, but it had made it's sale and I decided to check out this strictly taboo scene. Starring a female actress Angelina Diamanti from Rochester, New York; I had never seen her before, but thought she was pretty hot. Age 30 with curves of 33B-25-35, she has a very mature demeanour about her in this scene. It's really hot, but I can't work out whether it comes from a very laid back attitude or just lack of acting skills. Regardless, it works and she should be credited for it, as it comes out as a positive on screen. Her co-star and no stranger to the "stepfamily" genre is Kyle Mason.
WTF?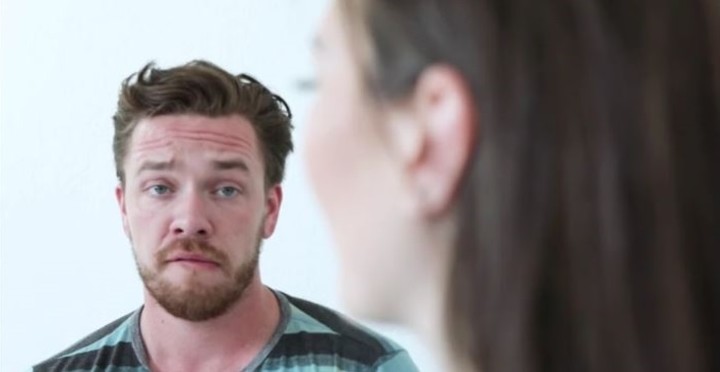 Kyle plays Angelina's stepson who has somehow been coaxed by his father and stepmother to be a sperm donor for the pair. It appears Kyle's father is having trouble producing a baby, so his wife has agreed to let them use Kyle. It's not a new porn scenario on the internet, but it's definitely one of the better scenes I've watched. Kyle is reluctant as his stepmother comes into his bedroom to take him to the sperm clinic. He tries to show his stepmom he doesn't want to do it, but she is insistent. It's pretty hot from Angelina, who has a maternal vibe but with a casual attitude to get what she wants.
Cumming at the clinic.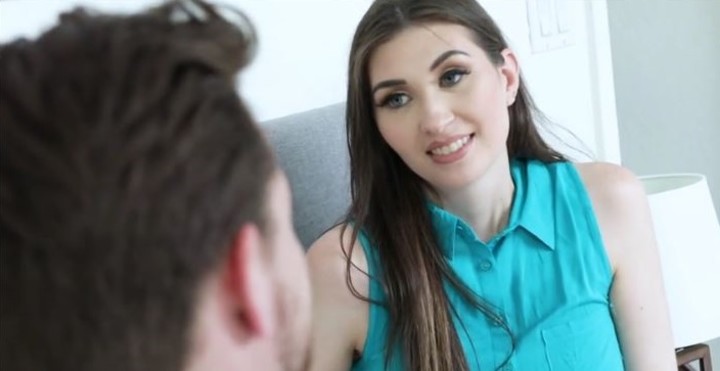 The pair go to the clinic only for Kyle to come out and apologise to his stepmom because he couldn't ejaculate. While Angelina's disappointment is clear, she plots on the way home an alternative to getting what she wants. On arriving home, she promises Kyle that he must keep her suggestion a secret from his father. Kyle is naive, but it's clear what Angelina has in mind when she starts rubbing his penis. The two remain in the car as stepson Kyle receives a blowjob from his stepmom. Naughtily, Angelina puts her finger to her lips while pleasuring Kyle's cock.
Doing as you're told...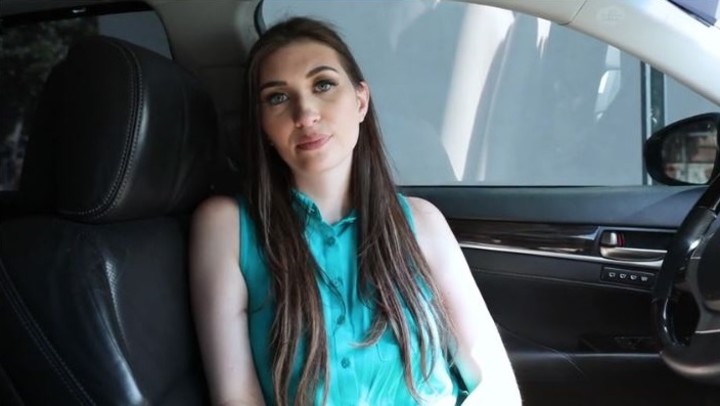 There seems to be a real chemistry between the pair as Angelina moans and groans while giving a blowjob. It sounded like she was getting off from just giving it, which is good to see. She does the tongue flicking thing on the top of it as she stares into the camera, which is hot. Finally, Kyle suggests going inside and is literally pulled by schlong by his stepmom. The action inside the house is pretty hot too as Angelina gives her stepson a smooch on the lips, which is always good to see. I think there should be more smooching in porn film as it makes the action seem that much more realistic. Matter of taste though as I know a lot of fans just liked to see their favourite stars get fucked. After continuing the blowjob in her smalls, Angelina finally gets fully naked and the sex begins. It's quality action and she's absolutely wailing with pleasure by the end. This is actually part of a MYLF series called "Mom Drips," which is creampie themed. It's nicely worked into the scenario and is a big turn on if you're into that type of thing. I think the taboo nature and the circumstances to get things done make this an overall great scene. The whole scene is 42 minutes long and is available on MYLF.com, but you maybe able to find it for free. I give it 5 out of 5; just a well thought-out scene with some quality acting.
5 out of 5.