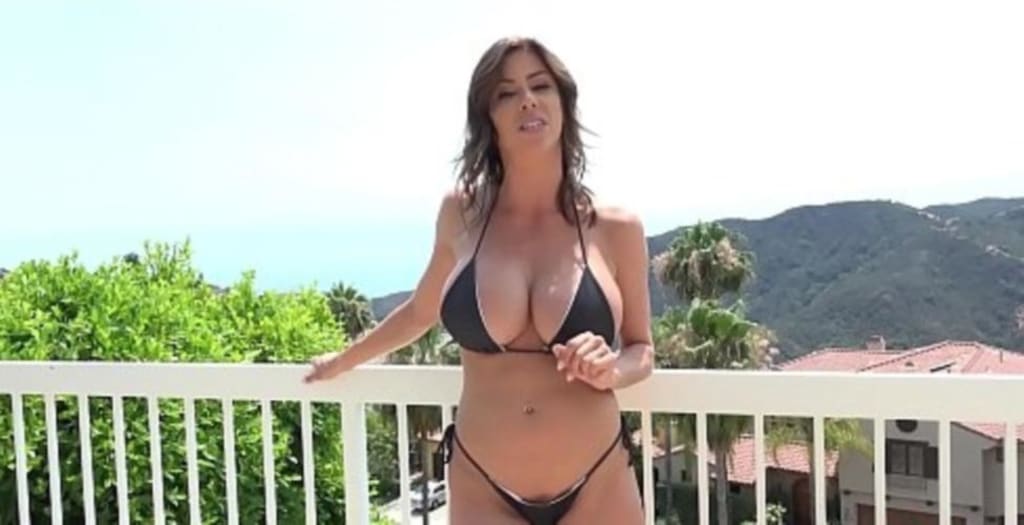 There's huge competition amongst porn companies as now it's a multi-million dollar industry. While not as prosperous in the UK; it's a juggernaut in the United States due to the sheer size of the continent. If a pornstar becomes famous enough in the 'land of the free' they can even make a decent living from their own personal website. Yet the better way to go for someone who isn't their own product (i.e a pornstar) is to go down the 'niche' route. The niche can be anything from 'threesomes' to 'solo scenes' and can be as exotic as 'fucked outside.'
Yet one niche doing particularly well on the internet has to be the 'taboo' niche which often involves step-family members. Big companies such as Brazzers and Naughty America have picked up on this producing scenes to cater to their audience. These include genres like "My Dad's Hot Girlfriend" by Naughty America which is one of the site's better performing sections. Other websites have been established solely focusing on the "taboo" niche which seems fairly popular. One of the better sites I have found has to be FILF.com.
FILF.com (standing for "Family I'd Like To Fuck") has produced some awesome scenes which are pretty realistic. The key to success with these type of sites has to be realism and the closer a director can get to it the better. It has a long way to go before it competes with "SpyFam.com" but it does some cool stuff. The above scene is done initially from a "point of view" perspective of a stepson as he speaks to his stepmom Alexis Fawx.
Alexis has done many "stepmom" scenes and is synonymous with the genre now. The only problem with that is people may get tired of watching her and the product doesn't hold the type originality it once had. While that might be the case for a lot of Alexis' scenes, here I found myself entertained and the director seemed to know what he was doing.
Pretty Naughty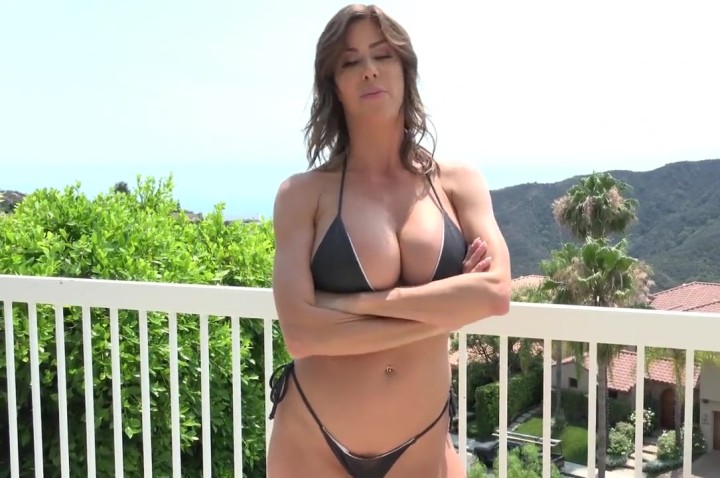 While in many scenes Alexis is quite petite, she seems to have a much fuller frame here. Alexis initially approaches her stepson while he is filming something for his piano channel explaining the situation to her stepson. Apparently the pressure of being the main bread winner of the relationship is getting to her and she has a meeting coming up. Like any honourable stepson would, he agrees to pleasure her orally which is pretty damn hot. Alexis parks her arse on the piano and the stepson continues to film it, luckily for us the viewers. Once she comes, she heads out to her business meeting before another scenario begins.
The full scene is 36 minutes and includes three scenarios between the pair of step siblings. The second part is pretty hot as Alexis comes across like a "bitchy" married woman. The stepson approaches Alexis on his parent's bedroom balcony. She appears disgruntled as it appears her husband has failed to satisfy her once again. We all like a bad girl, especially a bad MILF and Alexis certainly fits the bill. She basically states that she's going to "fuck" her stepson until his father gets his act together. She even talks about making him homeless as he's pretty much useless to her at the moment. I think viewers will find this particularly hot as Alexis comes across as a powerful older woman. She has a much fuller figure in this scene which is a change from her petite frame. I think people will still like it though; I know I did. Alexis drags her stepson inside and gives him a keen blowjob which always good to see. It's pretty taboo here as the stepson bends his stepmom over her bed and basically gives her a good orgasm. It's good to finally see Alexis naked and like I said before, her fuller figure is nice to look at. There's one more scenario in the 36 minute scene but I won't spoil it for you. Overall it's great stuff and one of the better scenes available on the web. It seems widely available but you can get it officially a FILF.com. I would give this scene five out of five, but Alexis does that many of these scenes now it's kind of took the spark out of the novelty. I have to give it four out of five; good but too many with Alexis Fawx.
4 out of 5