Fierce Desire
Consumed by longing for you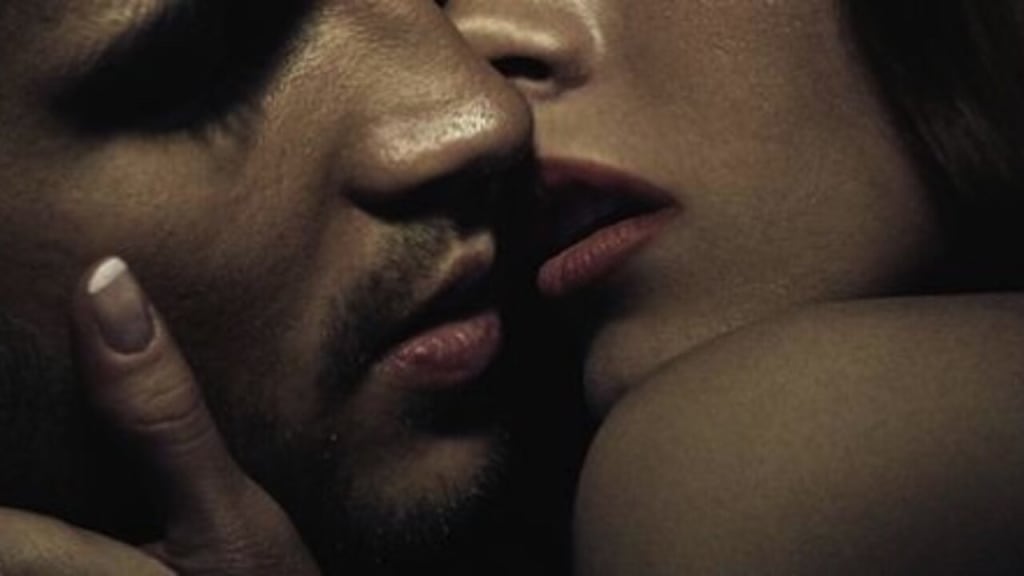 I want you very badly right now. Hearing your voice, it's enough to set my mind to thinking about all the things I want to do with you. Not to you, but with you... not fucking you, but having sex with you. See, with you, I know it will be an even exchange, two people of equal passion and skill showing each other exactly what they are capable of. Frankly, it is deeply exciting to think of, and a major turn on as well. I think about the way I want to bury my head between your thighs, licking your pussy and sucking your clit and figuring out with my tongue exactly what makes you scream. I want to give you powerful orgasms with my mouth and my fingers, feel your legs clamp around my head as you squeeze me tightly in climax.
The only thing that I can think of that is more exciting, more tantalizing, is the thought of being inside of you. The thought of you lowering yourself onto me, my dick sliding ever deeper into you until you settle yourself comfortably on my waist, my hands caressing your naked back as we kiss. You slide your hips forward and back, and the feeling of being inside you is indescribable, pure sexual ecstasy as you skillfully move in just the right way to maximize the pleasure and sensations for both of us. I get a feel for your rhythm, and begin thrusting up into you to match, further intensifying the experience for both of us. I break the kiss long enough tell you how incredible you feel, and you tell me to just keep my dick deep inside you.
You lean back and brace yourself on your hands, giving me the full view of your body as you move your hips up and down, sliding my dick in and out of your exquisitely wet pussy. I run a hand down your body, between your breasts and across your stomach, before coming to a rest between your legs, my thumb finding your clit. I work your clit in circles to match your movements on my cock, pushing you closer to another orgasm. I look you square in the eyes and I tell you that I want you to come for me, that I want you to come on my cock good and hard, that I want to feel your pussy squeezing me, tightening around me. Your breathing becomes more rapid, and your pace quickens. It's pushing me closer to my own orgasm, and the instincts in my body become louder, telling me that the most important thing I can ever do is to come, and come as deep inside you as possible.
You begin pushing yourself against me harder, more urgently, and the sound of your moaning changes in pitch. I know that you are close, and that pushes me even closer, I have no choice but to be carried along this flowing river of ecstasy, and I have no desire to change course. I push my hips up into you, thrusting my dick deep into you in rhythm with your motions, and I never let my thumb stop working your clit.
Your orgasm hits suddenly, powerfully, and you push yourself onto me, your body's instincts demanding that you take all of my cock as deep into you as possible. I put my hands around your back and pull you forward, and you wrap your hands around my shoulders and neck, your legs tightening around my waist as each pulse of your orgasm hits you. Your whole body is shaking, and as you moan directly in my ear, it's obvious that you are riding a powerful wave of pleasure, one that sweeps me up along with it. I, too, push myself into you, and feel my cock begin to throb deep inside you as I come, releasing my sperm deep into your pussy. You cry out louder as you feel my orgasm inside you, and we push ourselves against each other, our bodies fiercely and desperately trying to take as much of the other as possible. My cock pulses again and again and again, I have no choice but to empty myself completely inside you as your orgasming vagina squeezes every last drop of cum out of me, pulling everything I have to give into you. Our entire world is the place where our bodies are joined, the exhilaration of powerful sex overwhelming all of our senses in a volcanic explosion of raw elemental pleasure.
As it begins to fade, we simply hold each other tightly, still joined at the hip, kissing each other deeply and without reservation. Time blurs, and loses all depth or meaning as we continue to blend ourselves together, yielding only when we have no choice but to catch our breath.
erotic
About the author
Amateur writer, basically stripping on the internet to pay the bills. Good thing I like what I do!