Exxxotica Expo's Guest List
The guest list is filled with porn stars, and you are invited to see them all at the Exxxotica Expo.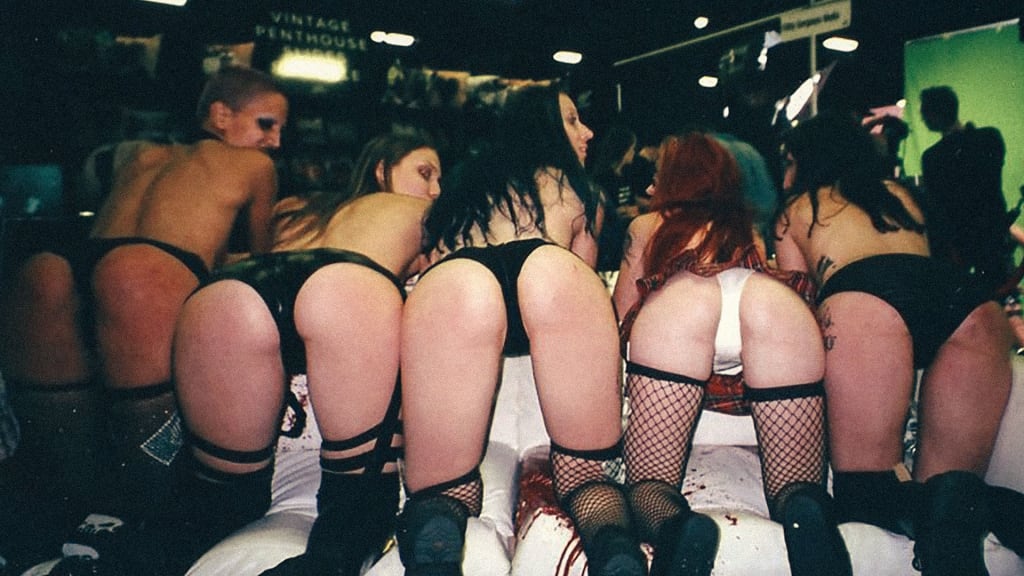 Catering to all kinks and desires, Exxxotica is sexy, and fun. A three-day adult-themed event, also known as a celebration of all things sex. First held in 2006, Exxxotica has yearly shows in South Florida, New Jersey, and Chicago. It features some of the most recognized names in the adult industry, including Jenna Jameson, Tera Patrick and Ron Jeremy. The 2008 event was originally scheduled to be held in Secaucus, New Jersey but just days before the event, Secaucus officials filed a suit to stop the event. Exxxotica convention organizers voluntarily moved the convention to the New Jersey Convention and Exposition Center in Edison, New Jersey, where it has been ever since.
Roxy Reynolds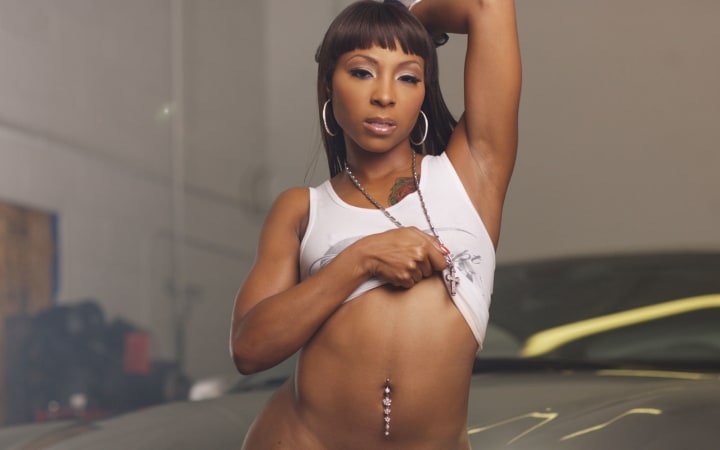 Roxy Reynolds is an American pornographic actress, rapper, and a super fierce model. In 2010, she was named by Maxim as one of the 12 top female stars in porn and her fan base has increasingly grown since. As a fan of that bubblicious booty, I am looking forward to browsing her cyberskin pussy and ass toys that she has promised to bring to Exxxotica. What can I say? I'm an ass girl. Reynolds looks sexy doing anything, from wearing heels in bed, to rocking seductive lingerie, this woman is a diva. She is also, one of my favorite reasons thong Thursday was invented.
Gaia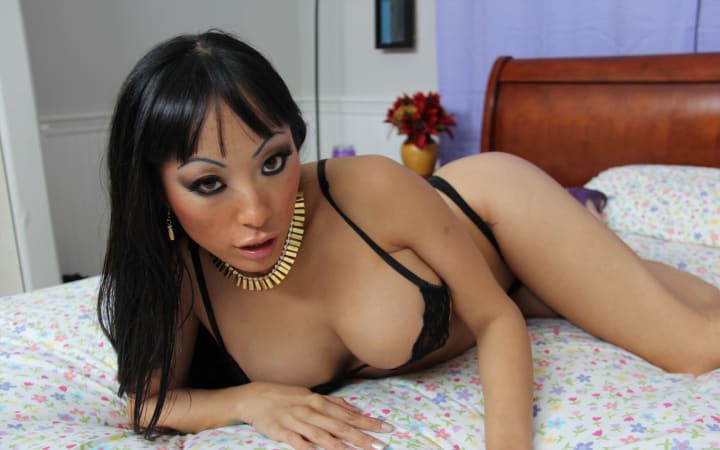 I must admit, I'm a sucker for pretty Asians and Gaia, aka GaiaLovesCock, is stunning! From her charming smile which is magnificently adorned with dermal piercings, to her sexy physique. Born in Korea and adopted by American parents when she was only 19 months, Gaia has relied on brains and brawn to make it in a competitive business. Did I mention that she is an amateur boxer too? Let's just say I wouldn't tap out if she had me pinned. After watching her videos, I am excited to get her autograph at Exxxotica and let her know that she is one of my favorites.
Lexi Belle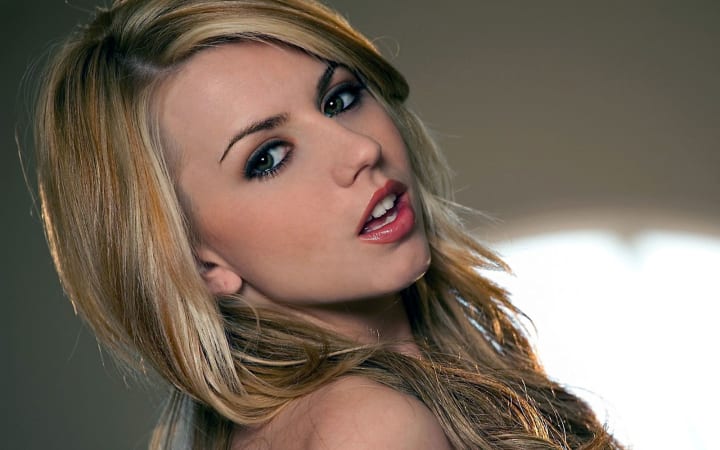 Lexi Belle looked sexy as hell on the cover of the July/August 2014 Penthouse Magazine. As a bisexual vegetarian, Belle and I have a lot in common when it comes to eating. Her passion for animal advocacy makes her one of my favorite porn stars, on and off camera. With over 233,000 Twitter followers, Belle has a large fan base. I hope to let her know that I am her number one fan and she is amazing, when i see her at the convention center.
Shelly Scarlet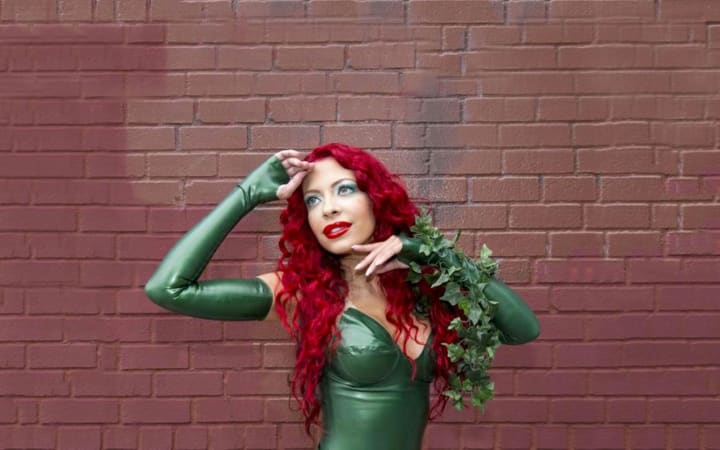 There are two things that make Shelly Scarlet stand out from the crowd: her fiery red hair and her perfect tits. Although she is not a natural redhead, this girl has all the passion without any of the fire crotch. According to her Twitter, she will be signing never before seen, sexy photos to all her fans. Hoping to make a redhead connection, I will be in line waiting to talk to her. One of my favorite things about Scarlet, besides her obvious sex appeal, is that she is a self proclaimed nerd. At the 2014 New York ComicCon, this vixen cosplayed as a sexy Poison Ivy, which made me want one of her toxic kisses.
Spencer Scott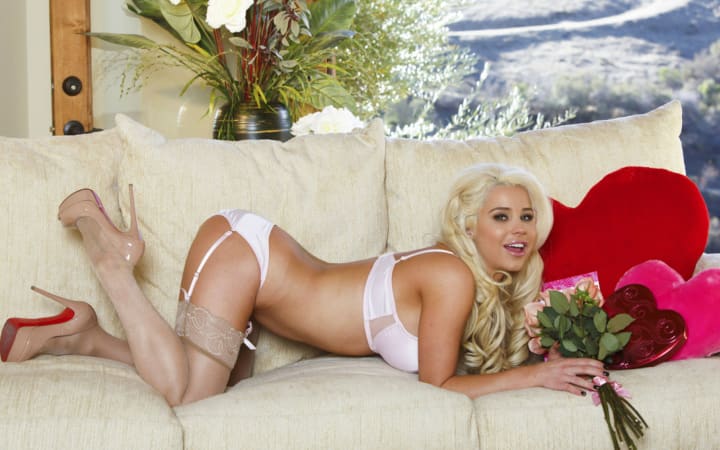 Move over Jenna Jameson, there is a new blonde bombshell in the porn world! Beautiful and sexy beyond comprehension, Spencer Scott was a Playmate of the month in 2007, at only 18. She grew up in Georgia, making her a southern belle with a sexy side. This gorgeous blonde is one of the highlights to be appearing at Exxxotica. As a Twitter follower, I have seen her showing every part of her sexy body while playing with toys and other women. She has constant naughty updates that are sure to please any fan.
Payton Sin Claire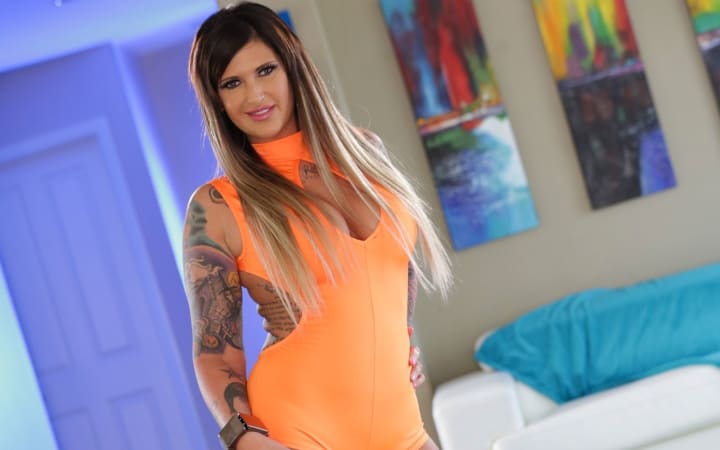 As Jersey girls, Payton and I are connected by geography, but are miles apart in every other aspect. This blonde's sexy body is covered with tattoos, she is extremely driven in her career and specializes in glamour, lingerie, fetish and swimsuit modeling. Her porn videos include masturbation, dildo usage, blowjobs, anal, double penetration and bondage. Her smile looks as sweet as the candy that decorates her Twitter profile and I am guessing her pussy is just as scrumptious.
Luna Star
This Cuban hottie may only be 5'4″ but what she lacks in size she makes up for in talent. Although she only started in 2013, Luna Star has 99.7k twitter followers, and is on her way to the top of the porn industry. Known for having an amazing ass, I am looking forward to seeing it in person at Exxxotica.
Crystal Rayne
MILF alert! Porn star Crystal Rayne, is one sexy momma! With gorgeous legs, tits, and ass, Rayne is a stunning redhead in a world of bimbo blondes. Her hump day photo this week made my day worthwhile. If she can look that great on camera after having kids, I can only imagine how stunning she will be in person at Exxxotica.
Lacey Wildd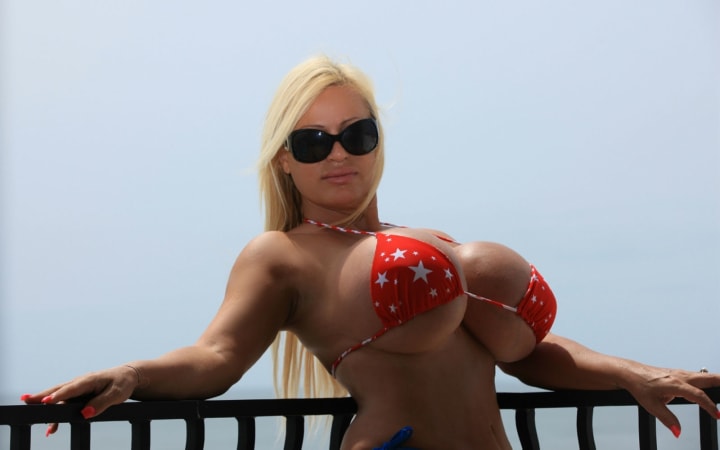 Lacey Wildd, is an actress, reality television personality, and a Barbie doll with bigger tits… much bigger! Known for extreme body modifications and bust proportion, she appeared on E! Botched, along with Janice Dickinson, to discuss breast implants. As someone who loves fake tits, I can not wait to see these enormous beauties in person!
About the Creator
A group of inappropriate, unconventional & disruptive professionals. Some are women, some are men, some are straight, some are gay. All are Filthy.
Reader insights
Be the first to share your insights about this piece.
Add your insights