EROTIC STORIES FOR WOMEN
A CHANGE OF LIFE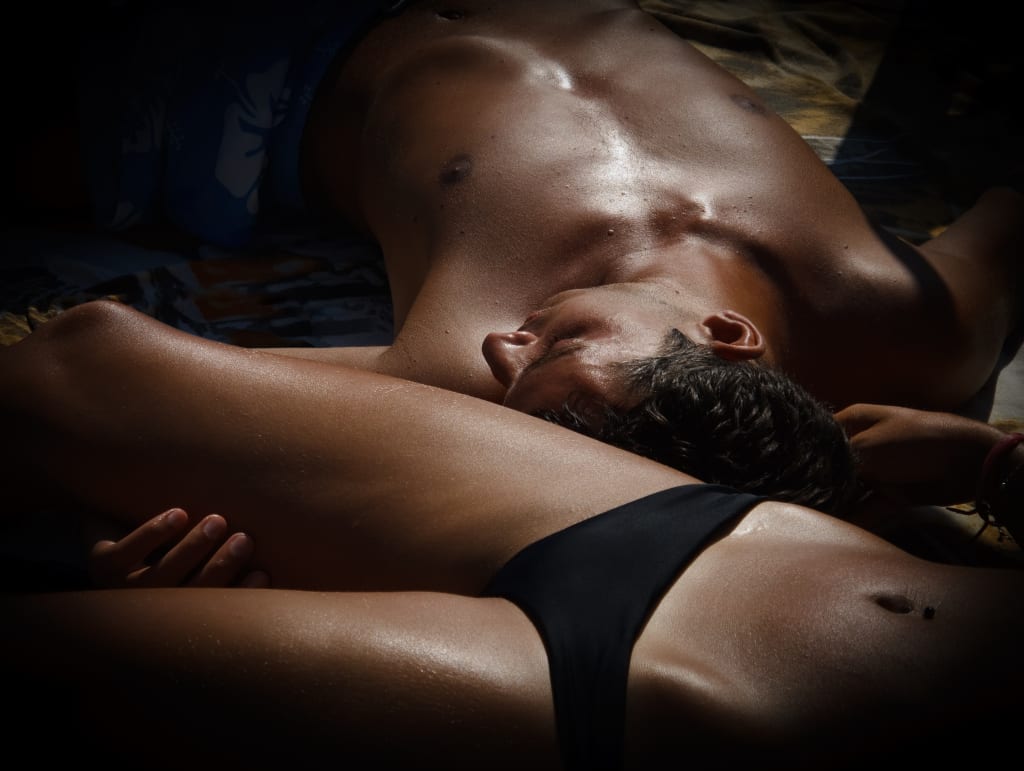 EROTIC STORIES FOR WOMEN
A CHANGE OF LIFE
It was a cold day when the CEO of the company announced the company was shutting down. There was total silence as everyone was thinking of how they were going to pay their heating bill this winter. I was fortunate than most having a military pension. I looked over at you and saw tears in your eyes. Your husband just divorced you and moved away and now this. I walk over to give you a hug and tell you, "I am here for you and will help anyway I can". You throw your arms around me and hold on as you begin to cry. The Human Resource manager takes the podium and starts to talk about the severance package. The corporation that bought the company wanted to cheat the employees, but the Human Resource manager got an attorney involved and got a nice severance for everyone. We were to receive six months' pay and benefits after the closure. The judge took care of us because we are in an economically depressed area of the country and he felt it would take extra-long to transition to new employment. I whisper in your ear, "It is going to be OK "as I squeeze your hand". Papers are passed out for everyone to sign saying that they accept the terms of the severance and then the meeting is adjourned. I take your hand and say, "Let me take you to lunch". You smile and say, "OK but somewhere nice". I look you and say," Is Fleming's nice enough". You look at me in disbelief as Fleming's was a very upscale restaurant that Congressmen frequented. I look at you and say, "Come on you deserve it". You follow me in your car as we take the road down to the riverfront area. I pull into Fleming's parking lot and took notice of a greatly reduced lunch crowd and thinking, "This is not good". We follow the waitress to our table and sit overlooking the boats going up and down the river. I order a bottle of wine and we toast to better times ahead as we clink our glasses. We both order steak and eat it slowly talking in between bites. We have been friends for a long time yet had never really dated. I helped you and was there for you all through your divorce yet there seemed to be this wall between us. I was so happy and felt so good because I could sense that the wall had come down and you are comfortable and not on guard with me. We talked and finished the bottle of wine and the waitress asks, "Will there be anything else". I look at you and you shake your head meaning you do not want desert. I look at the waitress and say, "That will be all please bring the check". I hand my card to the waitress and she walks over to the computer to run it. I say, "well we do not have to go back to work". Suddenly I sense that the wall is back up as you blurt out," I have to pick up my son from school" and I reply," May I meet him". I sense you squirm as you say, "Today is not a good day. I give you a hug and say," If you need anything just call me". We quietly walk out to our cars and go our separate ways.
We chat on the internet few times and I am thinking our friendship is over and then my phone rings. You say," John you said to call if you need anything" and I reply, "Yes I did" and you reply, "John can you watch my son Randy for four hours every day Monday through Friday for a month". I reply," What's going on". You explain that you have a job lined up at the hospital, but it requires you to go to training first. I say, "I will be happy to watch him while you go to school". The next day you bring Randy over to my house to see how we get along. For only eight years old Randy is highly intelligent and enjoys the game of Chess. We play several games and then I turn on Cartoon Time on the TV for Randy. I get on my computer and order Pizza because we are all hungry. We are all laughing and enjoying the cartoons together and I notice that the wall has come down again. I am sitting next to you on the couch with my arm around your shoulders and you are cuddled up to me welcoming the cuddling. It felt so good to have the feeling of family and happiness in my home. Time went by quickly and I notice you look at your watch and say, "OH my God it is 9:30pm Randy we have to go". With protest Randy says, "Mom it is Friday night". I say, "Randy we will have plenty of time next week together, so you please take your Mom home and be good to her". Randy looks at me and says, "Thank you for having us over John". I smile and say, "It was my pleasure. I walk the two of you to the door and you turn to me wrapping your arms around me and giving me a passionate French kiss while Randy watches and smiles. I look into your eyes and it is like I can see your inner woman begging for love and attention. You grind your hips as close as you can to me with desire to feel what I have to offer. Randy blurts out," Mom stop that you are going to give him a stiffy and then have to leave". We both laugh as the two of you walk out the door to your car. I wait until you drive away and then I sit on the couch and undid my pants because my throbbing erection needed relief. With a splash of KY in the palm of my hand I began to stroke as I closed my eyes and dreamed of making passionate love to you. It does not take long until I am filling up a Kleenex with warm sticky cum. I lay back on the couch tremendously relaxed and fall to sleep.
Monday comes quickly and I drive to the school to pick up Randy. It seemed different and strange being at an elementary school because it had been so many years. I liked the vibes that it gave with all the happy children and parents as I waited for Randy to come out. I noticed some of the mothers eyeing me as if they were wondering who I was. Being a beautiful day, I take Randy to the park and watch him play with the other kids at the playground while I sit on a bench alone. There is a group of Mothers looking and wondering who Randy and I are and walk over to pretend to welcome us to the playground. With inquiring prying questions, they get me to tell my story. Randy sees the group of women around me and runs to my rescue and says, "Hey you leave him alone he belongs to my Mom". We all laugh and one of the women says, "So you are married ". I smile and say, "His Mother is my girlfriend". Randy seemed to like what I said and smiled with pride. I was not used to women flocking to me and incredibly pleased that Randy came to my rescue. One of the Mothers said to me," That is my van over there if you think we might need some privacy". I had never been spoken to so directly and suggestively by a woman before and was rather without words until Randy ran up and saved me. I say, "Come on Randy lets go make dinner for your Mother". The women are boiling with jealousy as we run to the truck. We stop for gas on the way to my house and I buy Randy a Slurpee. Randy is making slurping noises and my mind starts to think about the noises I will make when I give you oral sex for the first time. I look at Randy and see him with his eyes closed really enjoying the refreshing flavor and think to myself, "Yes it will be like that". We get to my house and I start to prepare the steaks while Randy sets the table. I help Randy put French fries on a baking sheet and show him how to set the oven. We have fun working together knowing you are about to knock on the door. Randy lights the candles as I open a bottle of wine. Everything is perfect and you knock on the door. I open the door and greet you with a passionate kiss. You sit down and I pour the wine. You smile and say, "I could certainly get used to this very easily". I go into the kitchen to get the plates of food and bring them to the table. I hear Randy jabbering and telling you all about his day as I walk back to the table. I set down the plates and Randy blurt out," I saved John from the horny women at the playground". You smile and say, "OH really tell me about it ". Randy began jabbering in length about how the women were gathering around me and talking to me and explained as he said, "There was this one I did not like so I ran over to protect him". I looked at Randy and said, "Thank you for protecting me". The time passes quickly, and you look at Randy and say," Come on Randy you have school in the morning". I walk you to the door and I hand you a key and say, "This is a key to my door so if you ever need to study in a quiet place my place is available to you". Tears start to flow down your cheeks, and you wrap your arms around me and hug me before walking to your car. The routine of picking Randy up goes on the rest of the week and we continue to have dinner together as a family. Saturday morning, I am half asleep in bed and when I look up I see you totally naked. My erection is instant because you are so beautiful and look so erotic naked with your hair flowing down your body. I say, "Who is watching Randy"? I can tell you are pleased with the question and you say, "My mother is". You get into bed next to me and nothing more needed to be said. I plant my face between your thighs and sink my tongue inside you. You moan with ecstasy as I flicker my tongue at your clitoris. It is only seconds until you are screaming and squirting into my face. You are out of breath and covered in sweat as I role over onto my back with my cock in the air. You straddle me and sit down slowly. I grab your ass and begin to thrust my cock up in you hard and fast as I suck on your nipple. I feel you begin to cramp with orgasm, and you arch your back with a loud moan and begin to scream. I feel it coming a bury my cock all the way in and explode with a torrent of warm cum. We lay there out of breath and covered in sweat. You get up and walk into my bathroom and turn on the shower. You step in and I join you in the shower. It is so erotic as we soap each other up caressing and kissing. I drop to my knees and plant my face between your legs. You place your foot on the side of the tub to give me access. We are totally lost in the moment of passion and you are about to orgasm when a sudden burst of cold water announces that the hot water tank has been depleted. We jump out laughing and towel off. You run to the bed saying, "Come and get me". You lay on your stomach with your knees pulled in and your ass in the air. I get behind you and slide my cock in and begin hit fast and hard. The sound of our bodies coming together makes a slapping sound that we are both oblivious to being lost in passion. I feel it coming and grit my teeth and groan as I shoot cum deep inside you. We lay and cuddle until late afternoon and it is time for you to go and get Randy at your Mother's house. I walk you to the door and kiss you saying, "We will both sleep well tonight". You smile and say, "We will do this every Saturday until my training is done". I kiss you and say, "Sounds like a plan to me".
The month goes by quickly and the hospital is having a graduation ceremony and then we are going to Fleming's to celebrate. It is my last day watching Randy and I say, "Randy can I talk to you". He tilts his head wondering what I want and says, "Yes john you can talk to me". I look at him and say," Randy may I ask your Mother to marry me". Randy beams with happiness and says, "Yes sir what took you so long". I smile and laugh as we go and get in my truck and go to meet you at the school. I told Randy not to say anything but as soon as we get there, you can tell by his behavior that something is up. The ceremony is short and sweet, and you follow me in your car to Fleming's. Randy decides to ride with me to avoid his Mothers interrogation. We pull into the parking lot and walk together as a family into the restaurant. I had arranged to get the table by the fireplace that overlooks the river. It was the table we sat at the first time and you seemed to like it so much. As the waiter opens and pours the wine I drop to my knee and say, "Will you marry me" as I present you with a ring.