Drinking Games, Stripping Games, Improve Sex, & More
Get On the Naughty List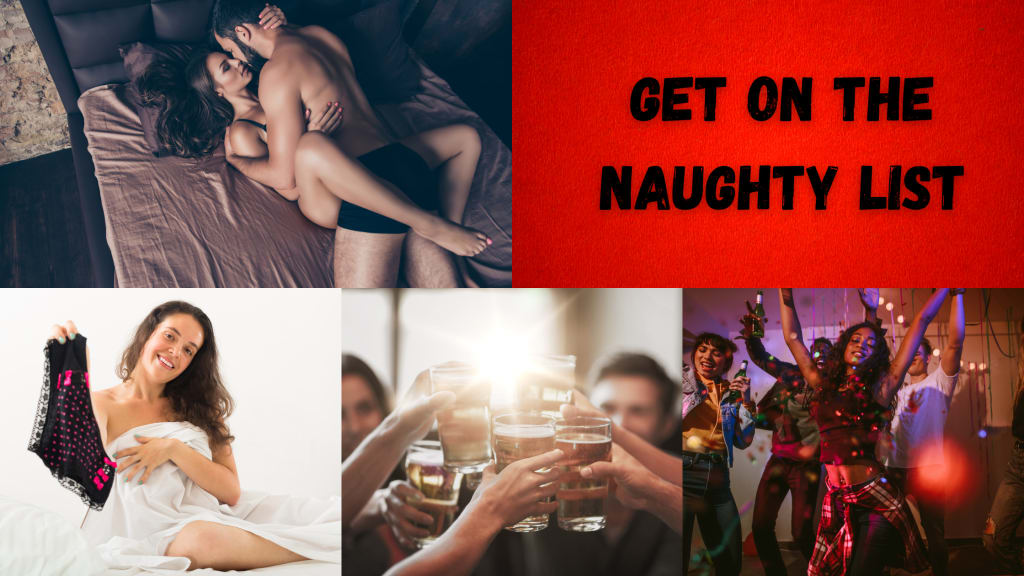 Photo by: Timothy A Rowland via Canva.com
What is the Naughty List?
The obvious question you may be asking yourself is, what is the naughty list anyway? The answer is very simple. If you enjoy learning new stripping games, drinking games, and the best adult places on the internet… then you belong on the naughty list. It's a way to get the best of adult and naughty information, right to your inbox. The naughty list is provided by the Skin Hearts Club. Even better; it's free to get on the naughty list too.
On top of all of the information and insider tips that you get, soon, those on the list will start to get exclusive discounts and offers that nobody else in the world will ever get. That alone is a great reason to be on the list. Obviously, this list Is for people who are 18 years old or older.
Legit or Junk?
Now, as wonderful as getting all these things right to your inbox is, I know that everybody wants to be sure that they don't get overwhelmed or caught in an avalanche of emails from something. Don't worry, those on the list only get one email a day from this free service. Occasionally, you may get two in a day if there is a special thing or a time-sensitive aspect… but typically, you'll only get one email a day. So, you don't have to worry about your inbox being flooded with naughty things and having to scramble to archive them into folders for best use.
The language in the emails you get can sometimes contain adult words and all, but for the most part, the emails are actually usually safe for work content, so as not to create an embarrassing situation for anyone. Now, the links and the actual applying what you learn or get… that is best suited for when you are alone or with a partner. After all… it is a naughty list to be fair.
What Exactly Do You Learn on the Naughty List?
Now, let's talk about the most important part and what you probably really want to know. What do you actually get from being on the naughty list? Well, as I said, you will get emails telling you how to play stripping games, how to play drinking games, and even find out some hidden awesome adult sites online. You'll find out about the best adult only books, masturbating tips and tricks, ways to improve your sexual performance, ways to spice things up with your partner…or partners, and a lot more. No way am I going to try to list all of the things you will learn and get.
Also, as I said, I know that pretty soon those on the list are going to start getting discounts and exclusive offers. We are talking about huge discounts on naughty store items and some free downloads that only list members will get to have. A lot of the games and concepts that are sent out to the naughty list are exclusive creations of the Skin Hearts Club founder. Yes, that means that they aren't available from anyone else. Of course, that's just the start of the exclusive stuff… like I keep saying.
Who is This for and In Closing?
So, who is this list for? Well, first, you need to be at least 18 years old; like I said. Other than that, it is ideal for anyone who enjoys adult content or even loves sex. Of course, if all you love is drinking then you will also love being on the Naughty List, because of all of the drinking games and ideas. However; I would say to be fair that those who love sexual things and adult content will probably enjoy being on the list even more. If you love sex, adult content, and drinking; this list was built for you through and through.
If you are reading this and this sounds like you… then don't risk forgetting about it and ending up missing out. You need to be on this list now, trust me. Click any of the links in this article or go to the web address below and get on the list. So much naughty and fun stuff awaits you. Lots of fun. Lots of improving. Lots of naughty. All for free! Can't beat it.
list
I'm an every day human Xennial living in the Southeastern United States. I have many interest. I just want to improve your life and maybe entertain you.
Receive stories by Timothy A Rowland in

your feed