Damon
Fantasy of a Succubus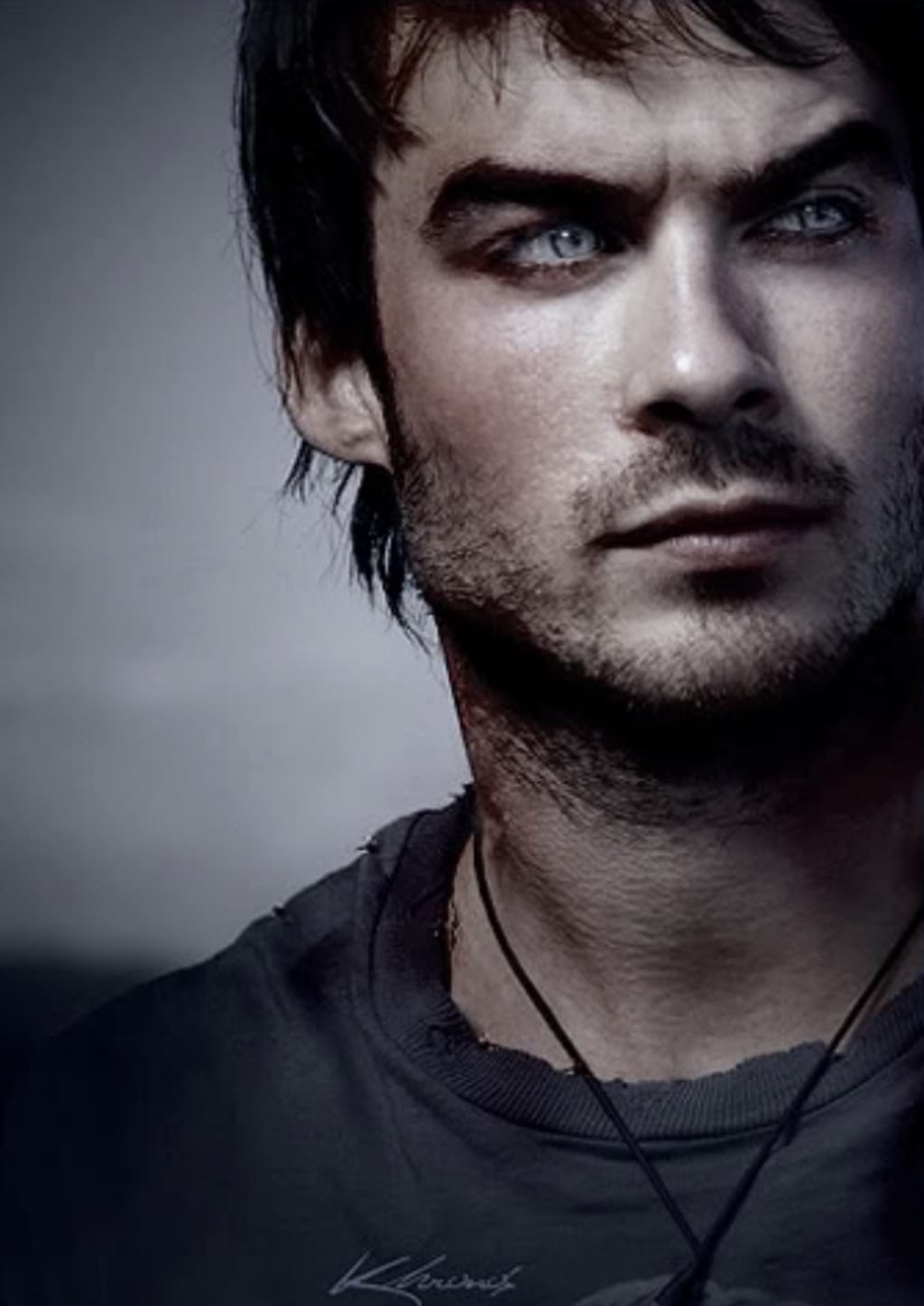 I saw his face in a crowd, and I immediately recognized him. Damon. Years had gone by since our last encounter, his blue eyes still drew me in. I knew once we locked eyes, I'd be playing with fire again, but I couldn't restrain myself.
I finally gave in and talked to him again, I tried to keep it from leading to anything more than general conversation. The more we talked, the friendlier we got and started to remember all the fun we had together. We decided to hang out at the park in town and catch up
As we were heading to the park, he placed his hand on my thigh. Damon knew what his touch did to me, I looked at his hand and then looked at him. I said, "I know what you're doing", he slid his hand further up my leg and said, "I can stop". As the feeling of his touch intensified, I told him "Don't". At this point, I knew exactly what I wanted from this adventure. He parked the car, we sat and talked awhile. He had placed his hand back on my thigh, I looked at him and said, "You turn me on enough, we can fuck in your backseat". Damon took his hand and slid it up my thigh cupping me in his palm as he started kissing me, he starts kissing down my neck. Suddenly I feel his hand unbuttoning my jeans, I've never had a guy do that before. My desire intensified, I reposition myself and feel his hand now in my panties. He uses his fingers to circle my clit, he then slides them inside me. One at a time, he kisses me again as he fingers me. Sliding his fingers back onto my clit, as he continues kissing me he moves his fingers faster. Our kiss breaks as I feel myself about to release, and I let out a moan. We move to his backseat.
Damon lays me back, kissing me as he begins to finger me again. At this point I'm dripping wet, he positions himself on top of me and I feel his head enter me, he kisses me again and eases himself part of the way in. Suddenly I feel him all the way inside of me, "Fuck" releases from my lips as I exhale. Damon started thrusting deep and hard, "Fuck" I repeat with each thrust. His hand grips around my throat, as the fingers on his other hand circle my clit I feel my release building up. One more deep thrust, and I release.
He continues thrusting, and circling my clit. I open my eyes, and see Damon's blue eyes staring down on me. My eyes match his, he continues thrusting. I feel another build up, he places his hand around my throat again and starts circling my clit. I break the eye contact, my back arches and I scream. He continues to fuck me, I release two more times. Each time my "Fuck" gets louder, Damon has met his match. He speeds up and whispers "Fuck" as he reaches his own peak. I look into his blue eyes again and he kisses me.
After we've finished, I lay my head in his lap. He's laid his arm across me, and I soon realized he was holding my hand. His touch had affected me again, I remembered the chills he gave me. The way he made me feel before everything happened, I realized that the feelings were still there. I never understood why he affected me the way he did, the only thing I knew is when he looked at me I never questioned it, I just went with it.
erotic
About the author
I'm still working to get where I want to be as a writer, that's why I'm focusing solely on short stories. I intend to try and move towards other topics, but for now all I have successfully written are erotic stories.
Reader insights
Be the first to share your insights about this piece.
Add your insights