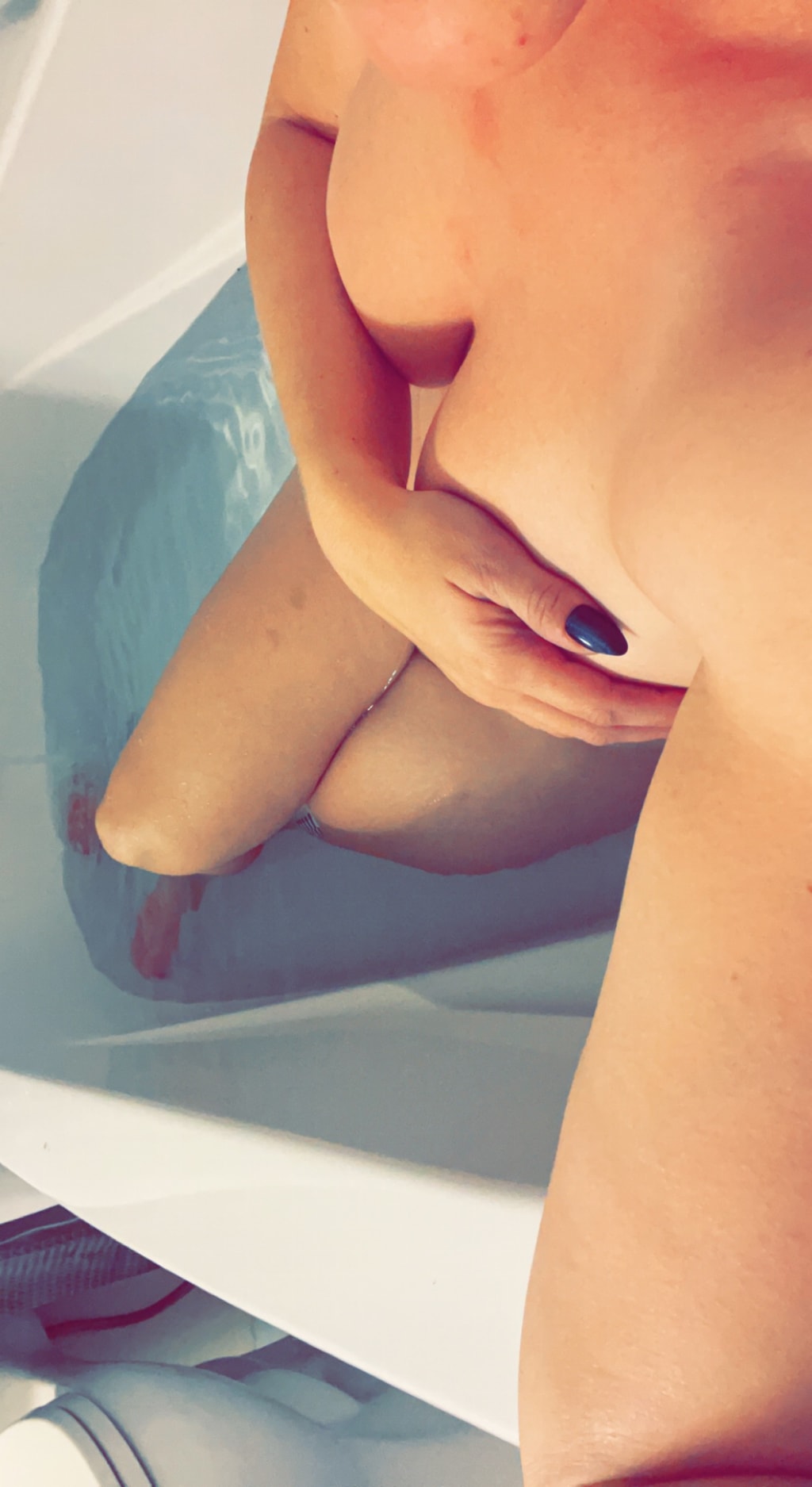 Daddy's bath toy
Wow, I'm incredibly grateful for the tips. Thank you so much Martian man and my anonymous friend!
It's another late night at work. You're driving home and I text you, "Daddy, dinner is ready, eat and then come find me!"
You walk in the door. It's been a long and exhausting day at work. You're hungry and horny. You hear music playing from the speaker, sounds like your favorite playlist. You walk into the kitchen to see a delicious meal on the stove but you're curious where could I be hiding…
You call out throughout the house "where's my horny little slut?"
No answer.
You grab your plate off the stove, take a couple of bites, and then you hear your phone, "ding"! It's a text message, you open it, a photo from me. Only my face is in the frame; mouth wide open, tongue out, eyes crossed. The caption reads: "I can't wait to taste you Daddy I've been waiting for your cum all day!"
You take a couple more bites but you can't take it anymore your cock is hard and you want me, bad!
You start looking throughout the house, living room, bedroom, you open the door to the bathroom… And there I am!
You stand in the doorway as you fully appreciate what you see. I'm in the bathtub, bubbles high, my hair wet, arms hanging over the edge of the tub. A huge smile lights up my face. My horny eyes looking up and down your body. I say "feed me daddy I've been waiting for you all day!"
You walk through the doorway as you remove your dirty, sweaty shirt and throw it on the floor. You reach for your belt as you move toward me but you're too slow, as you get close I start tearing at your belt and button. I claw your pants down around your ankles as I swallow your big hard cock straight to your full balls! Running my hands up and down you're sexy body I've been waiting all day to touch!
You pull my wet hair back out of my face while I deep throat your delicious cock. You pull me in hard and deep every time until I gag on your thick shaft. You can tell your cock is all I've thought about all day by the way I worship every inch of it.
I pull back to catch my breath before I suck long and hard on your full balls. I'm excited to swallow your huge yummy load! You slap my face with your cock as I lick and suck your balls with excitement.
I look up to see you smile I love how happy I make you! I start sucking your big cock again, I'm ready to swallow every drop of your warm thick load. I've been craving you all day! I tell you, "cum in my mouth daddy." but you wanna feel my sweet tight pussy and daddy gets whatever he wants!
You climb in the tub behind me, my arms still hanging out over the edge. I place my hands on the mat on the floor in front of me as you pull my hair back with one hand and squeeze my hip with the other. I can feel your thick cock enter my tight horny pussy as you push hard and deep. My moans turn to screams as you thrust harder inside me. The water and bubbles splash out onto the floor as your large body pushes me into the side of the tub.
"Omg daddy I'm gonna cum" I moan as you slide your finger in my little asshole and say "cum hard for me baby."
Your hand goes from my hair to my throat as I scream and squirt all over your cock. You thrust me into the side of the tub a few more times until you pump every last bit of cum inside me. You then pull my weak body back into the tub with you as you lay back and hold me tight. You always cuddle me so good after you cum. 🥰