Creating Live Sculptures with Earl Miller & Dennis Hoe
Surrealism comes to life with Earl Miller & Dennis Hoe. From naked women to living sculptures reality is an illusion.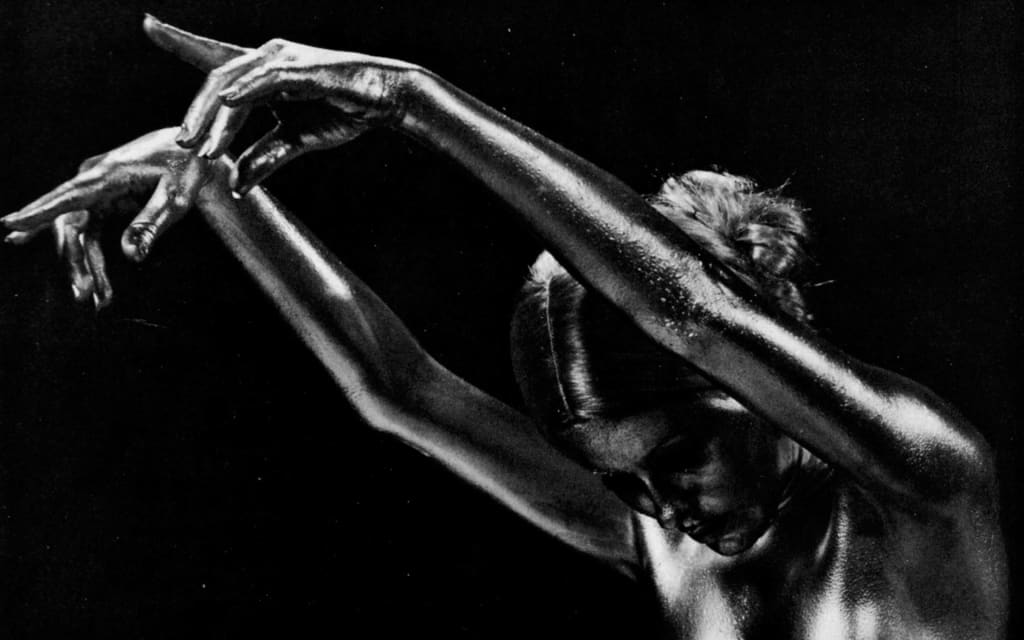 Times Square, circa today. You are walking down the street and the Statue of Liberty waves to you. Then he solicits you to take a picture because what is entertainment if not a means to an end. Perhaps it is a little bit disconcerting, but it is art. Living sculpture has become the new wave amongst performance artists. These living statues have the capacity to scare the artist out of you if you aren't expecting them to start moving. Technically, living sculpture is any sculpture made of something that requires oxygen; plants in the shapes of animals, humans painted to look like mannequins. And while topiaries, the plant sculptures, are very nice to look at, a human form of art is so much more intense. Since art is so subjective, you never know what the creative mind will come up with.
Artist Dennis Hoe came up with the concept to turn models into living sculpture. In the above shoot, he painted female models to look like granite so they could mold into the backdrop of the set. The process was arduous and time consuming, but the finished product was well worth it. The models were speckled and spackled to look like their bodies were made of stone and it was impeccable. Earl Miller explains the creative license needed to create a shoot such as the "Stoned Women," while artist Dennis Hoe explains the actual process behind executing the painting and the shoot. The results were breathtaking and a ingenious take on a common theme.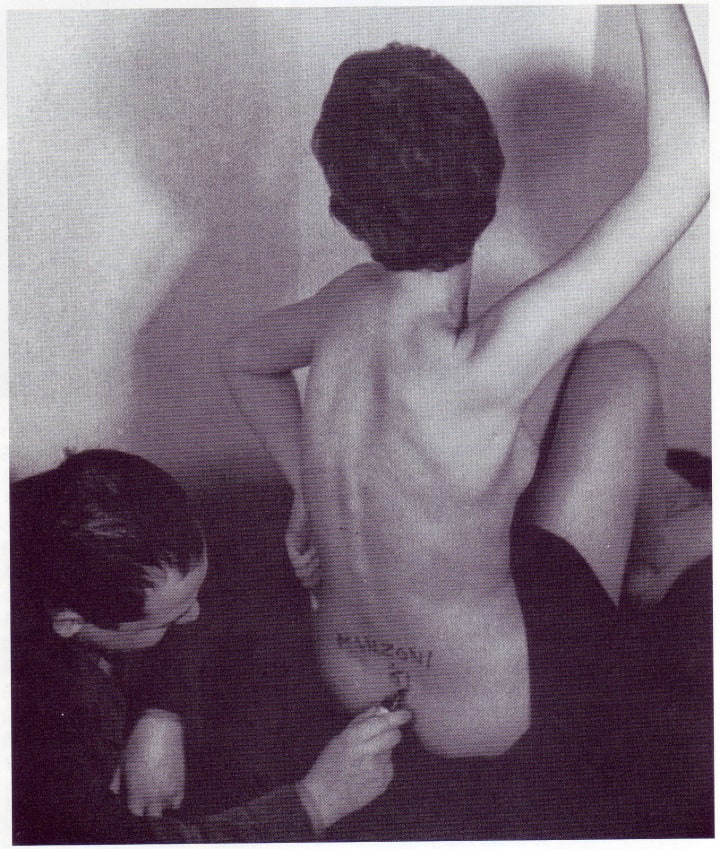 The living sculpture is not, however, a new art form. Piero Manzoni was an avant-garde artist born in Soncino, Italy in the early 1930s. He found the body fascinating and utilized it in many of his pieces, most notably his Sculture viventi or (Living Sculpture, 1961). In 2013, the Stadel Museum in Germany hosted an exhibit titled "Piero Manzoni, When Bodies became Art." Manzoni, who died of a heart attack in his Milan studio at the young age of 29, might have been the first recorded artist to use human bodies as a living art form. According to the museum's website, "Declaring bodies to be art by means of a pedestal, these works by Manzoni appropriate man as a living work of art: whoever steps onto the pedestal is elevated to a living sculpture and object of art for the time being. Going beyond the concept of the ready-made, Manzoni made the body the material of his art. His approach involved the viewer and opened the door for the Actionist Art of the 1960s and 1970s. The work Socle du monde (Base of the World, 1961), which is also among the Städel's exhibits, focuses on the whole world at once: a plinth presumably placed upside down elevates the world, including man, to a work of art in an all-embracing manner."
In 1967, artists Gilbert and George first met at the St. Martens Academy in London. They first came up with their trademark performance art titled, "Living Sculptures." Their creative goal, according to them, was to, "Collapse the distance between art and artists." Covered in metallic paint, they wondered the streets of the city, taking in the reactions of all those they encountered. This was art in it's most interactive form. It was a chance for the artist to see an immediate reaction, whether it be one of extreme confusion or delight. Most traditional artists never get the chance to gage a viewer's organic reaction and Gilbert and George wanted to change that.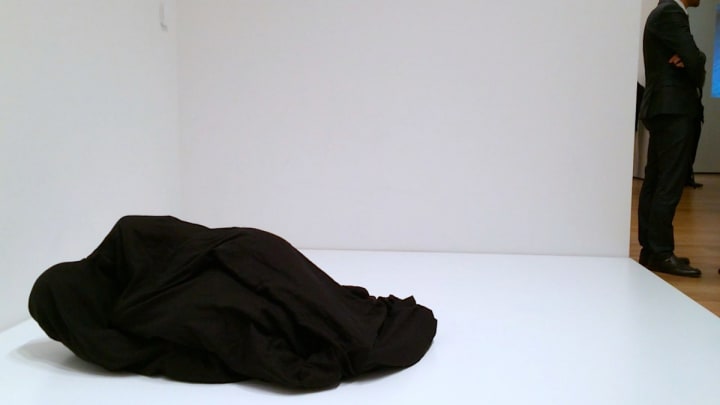 At Yoko Ono's one-woman show at the Museum of Modern Art in New York City, one of her installations allowed the viewer to climb inside a black burlap sack and become part of the exhibit. For those unsuspecting visitors, they were surprised to see a back statue rolling around on the floor, body parts poking through the material like a fetus in the womb. Though is was a bit off-putting, it gave the participant a whole new perspective on the many different ways art can be manifested.
There are entire companies dedicated to the art form of living sculpture or living statue. NY Statues-Living Statues of the Highest Caliber is one these establishments. On their website, they advertise being dedicated to providing "high quality Human Statues, Living Mannequins and Uncommon Characters to bemuse, befuddle and astonish." This mainstream art form has become a centerpiece for parties and other social gatherings, bringing a whole new meaning to the phrase "live entertainment." You could be walking down a path to attend a wedding, surrounded by columns and statures when, suddenly, those statues start changing positions. Big brother might really be watching, if he is a performance artist.
Bob Guccione was an innovative artist of many talents using many mediums and he encouraged those that worked around him to do the same. With different forms of art comes a greater appreciation of all things art. A painting on the wall can elicit certain emotions, but watching a human being transform into a piece of art is an entirely different experience.