Hottest Instagram
Chinese Girls to Follow on Instagram
Experience the best of Eastern culture with our favorite Chinese girls to follow on Instagram.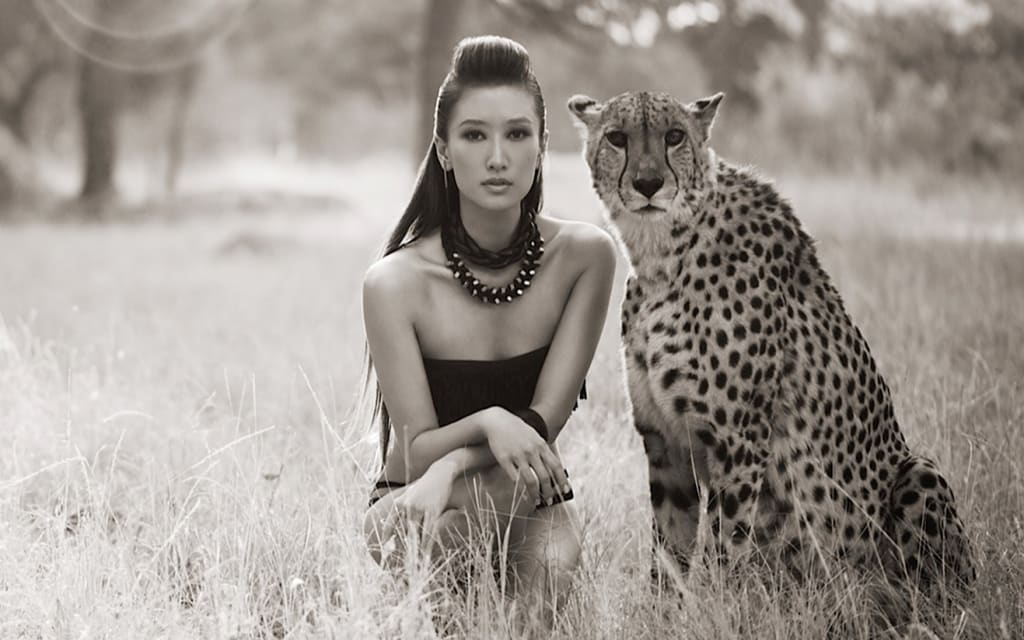 With the never-ending volatility in the Chinese stock markets, and the constant rumors of a massive slow down, perhaps it is time to find an alternative asset class in the lumbering socialist society.
Recently, fluctuations in the Chinese economy has had experts wailing about recession. With impending fiscal crisis lingering on the horizon, people all over the world need a beacon of hope in these troubling times. Well, the best advice I could give the people of Middle Kingdom, that ancient civilization by the Yellow River, is to focus on what they still have. The Chinese people could always do what I do when I'm broke, stare at hot girls on Instagram until the check comes. Like fireworks, beautiful Chinese women are lighting up the 'gram in a spectacular fashion! As Mao once said,"Let a hundred flowers bloom!" I scoured Instagram looking for the hottest Chinese women for your viewing pleasure. These are the 10 of the hottest Chinese Instagram girls!
Zhu Keer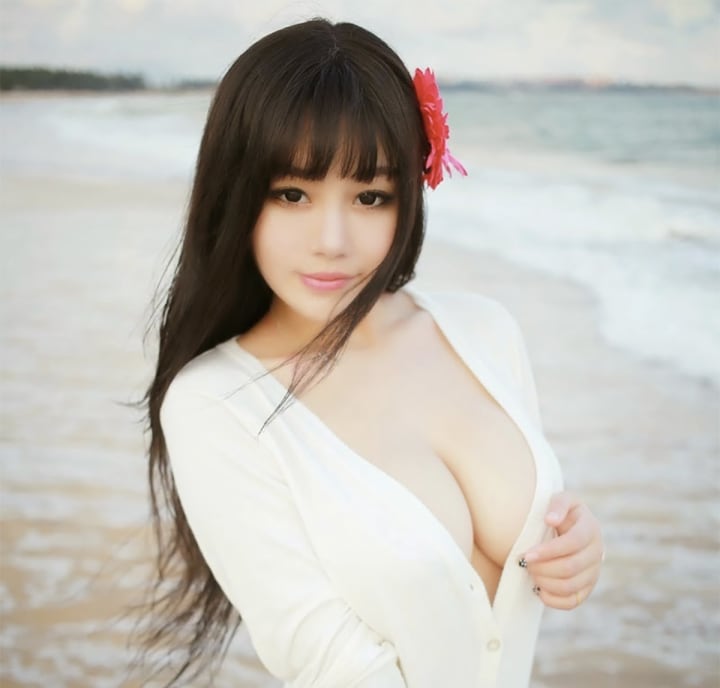 Zhu Keer is a Chinese model and Internet celebrity from Wuhan, China who is new to Instagram and U.S. social media, but already incredibly popular in China. She originally caused quite a stir in a series of online pin-up photos in 2013 at the age of 19 (which are very modest by Western standards). The following year, she appeared as a showgirl/cosplayer in the 2014 ChinaJoy Expo (the Chinese equivalent of E3) and that appearance is what really catapulted her into Chinese Internet celebrity stardom. Since then, she has appeared in a Big Brother-style Chinese reality show called Perfect Holiday, been a celebrity contestant on several game shows, and is now venturing into Chinese TV drama with two projects: Psychotic Academy and Girls' College (which, despite their titles, are also very tame by Western standards).
Jenny Chu
Jenny Chu is a Chinese-American promotional model based in Las Vegas. When she isn't working as a model for clients such as GoDraft.com fantasy baseball, she likes to travel. A self described 'adventure junkie,' she has been around the world! She is currently touring around Europe, visiting cities such as London, Paris, and Stockholm. Her Instagram follows her journey, with plenty of surfing, snowboarding, and laying around on yachts in a tiny swimsuit. Not a bad gig if you can get it!
Ming Xi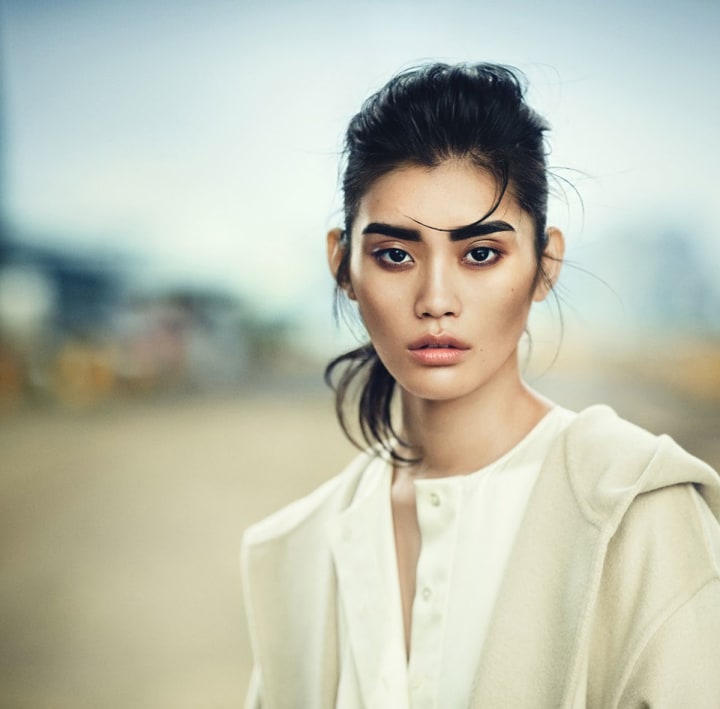 Fashion model, Ming Xi, was born in the city of Shanghai. She rose to prominence after winning a competition on Chinese television called "Go! Oriental Angels" in 2009. She has strutted her stuff for the likes of Givenchy, Michael Kors, and Victoria's Secret! She remains one of the most sought after models in the industry today. This girl has walked the catwalk for the snootiest fashionistas in the game. Her Instagram is full of workout videos, couture clad cuties, and candid shots in private lagoons.
Xiao Wen Ju
One of the biggest fashion models in China, Xiao Wen Ju was born in Xi'an, Shaanxi province. She is the first model of Chinese descent to become the face of Marc Jacobs! Since 2010, she has worked with firms such as Louis Vuitton, Prada, and Calvin Klein Jeans. Models.com ranks her as one of the top 50 models in the world. Check out her Instagram to see magazine covers from publications such as Chinese Vogue and Harper's Bazaar, as well as to follow her Bohemian New York lifestyle.
Shu Pei Qin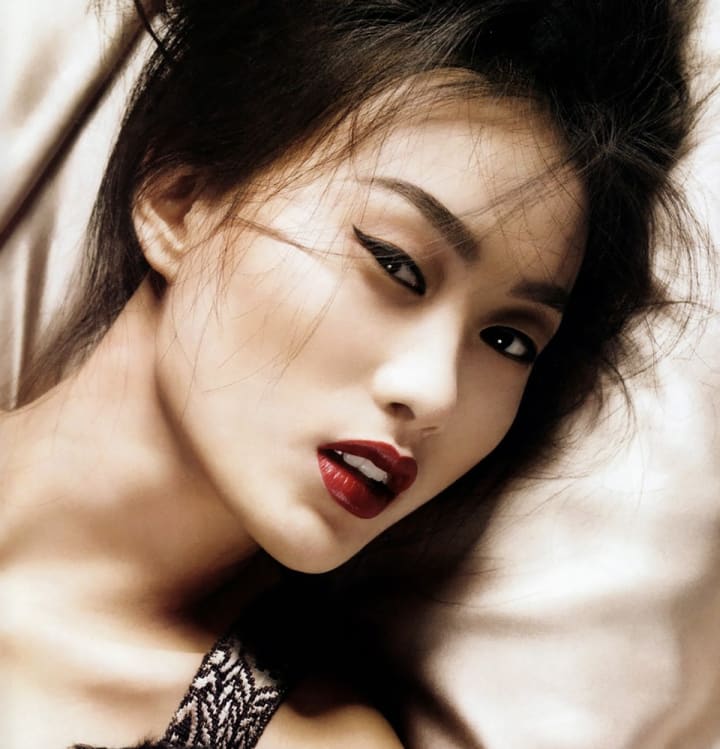 Shu Pei Qin is a Chinese-American model living in New York City. This girl has been on countless magazine covers for publications, such as Elle and Vogue. Just some of the fashion giants she has worked for include Chanel, Valentino, and Vera Wang! It would actually take less time to name designers she hasn't worked with. Her Instagram is a glamorous explosion of selfies and wonderful idiosyncratic candid candy.
Jennifer Tse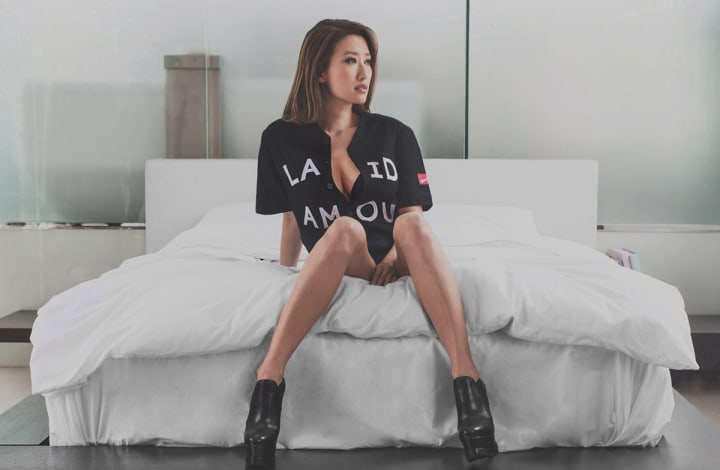 Jennifer Tse is a Chinese-Canadian actress and model from Hong Kong. She is best known for her roles in films, such as Bruce Lee's My Brother, Hong Kong Ghost Stories, Naked Soldier, and Siddhartha. She won the coveted Watson's "Spokesperson of the Year" award in 2010 and 2011! She is the daughter of famous Hong Kong actors Yin Tse and Deborah Dik and the sister of Nicholas Tse. She was raised in Canada to shelter her from her family's fame but now she has joined the family business with a vengeance! Check out her Instagram for copious modeling shots and selfies.
Sui He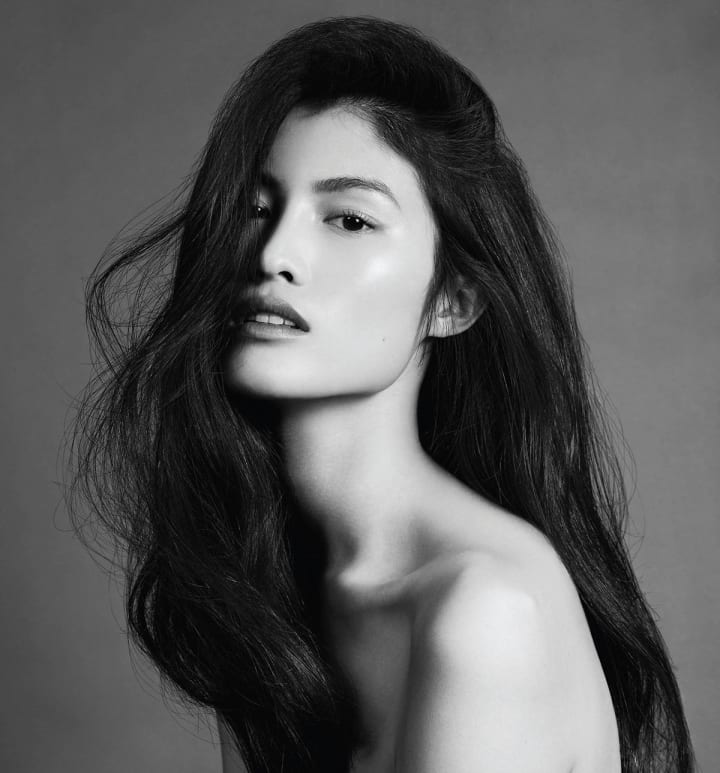 Sui He is a fashion model and actress who was born in Wenzhou, Zhejiang province. Her career contains several important milestones for Asian model-kind! She was the first Asian model to open a show for Ralph Lauren, as well as the second Asian model to ever walk the runway for Victoria's Secret! She is well known in Asia as the face of Shisedo hair care products, based in Japan. Her Instagram is jam-packed with glamour shots, magazine covers, and the occasional picture of her enjoying an ice cream cone.
Ming-Na Wen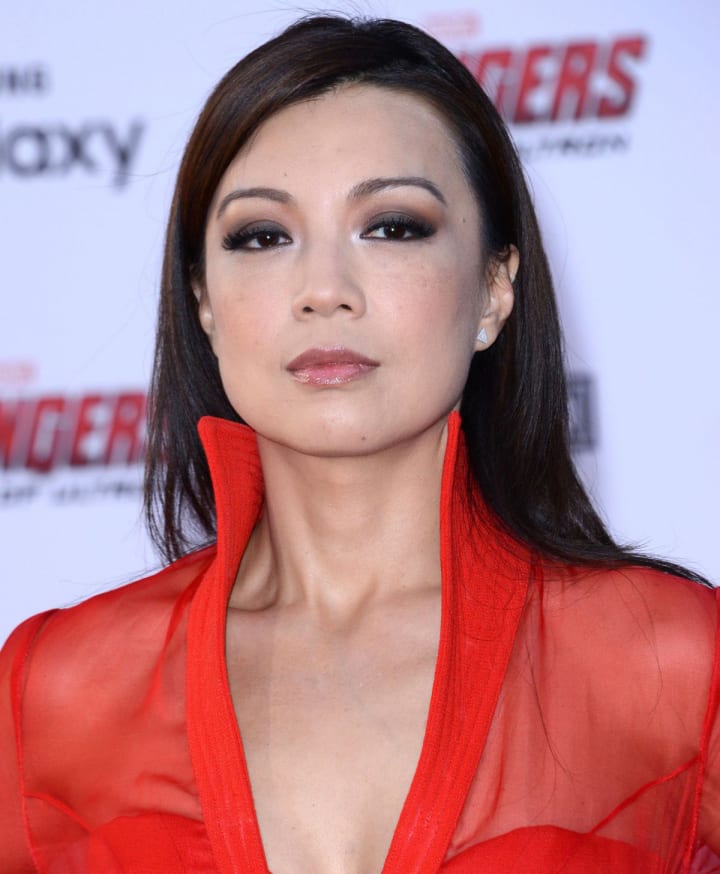 Most commonly known as Agent Melinda May in ABC's Marvel's Agent of S.H.I.E.L.D., Ming-­Na Wen's Instagram account displays a youthful exuberance compared to the complex character of her on­screen persona. Her social media account depicts her travels to distant lands like China, Italy, and Rome, while cataloguing family events and the quirky selfie or two. Wen's Instagram is special in the sense that she seems to care less for routine and more emphasis on spontaneity. To see for yourself, just look at her video of an elephant clam from earlier this year. Her usual energy is that much more enjoyable when she throws in curve balls such as that video to punctuate her aesthetic.
Chrissie Chau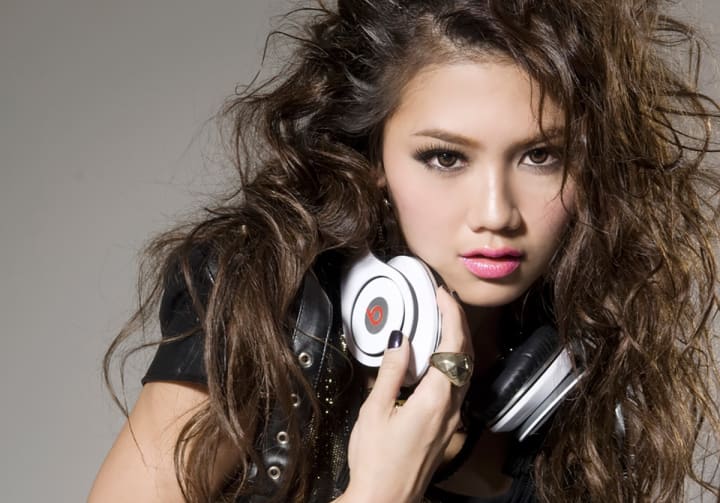 Chrissie Chau is a renowned actress and model from Guangdong province. After releasing two portrait albums in 2009 and 2010, she embarked on a career in Hong Kong films. Since her debut role in the 2009 film, Womb Ghosts, she has appeared in over thirty films in China, Hong Kong, Thailand, and Malaysia. Her early career as a lang mo or 'pseudo-model' included promotional work, posters, and cosplay. With her slender body and innocent face, her Instagram is flooded with selfies and candid shots of her day to day life. It is a one woman fashion show, with outfits ranging from gowns to lingerie.
Liu Wen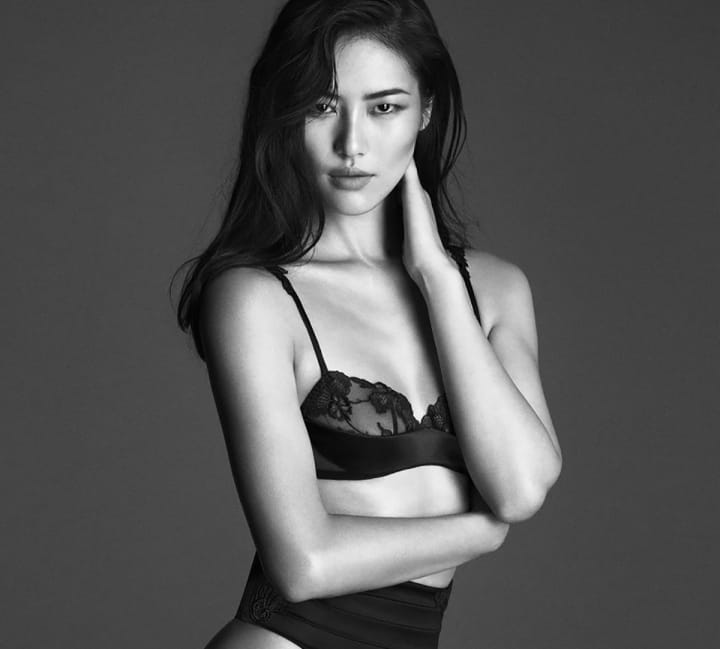 A few cursory scrolls through Liu Wen's Instagram account reveals a sense of refinement and clarity that is uncommon to most famous accounts. Quick glances also reveal a carefully chosen color palette that is a visual treat for the eyes. As for content, Wen is unafraid to share what her mind finds beautiful, while acknowledging her own presence in the photo. It is clear that she is very considerate when it comes to including herself in a shot of breathtaking scenery or a lovely background. Rather than take center­stage, her presence is more subdued, which allows the beauty of the foreground and background to complement each other, rather than clash. Be sure to check out her picture of a piano in the Park Avenue Armory, which perfectly encapsulates her stark aesthetic.
Zhang Zilin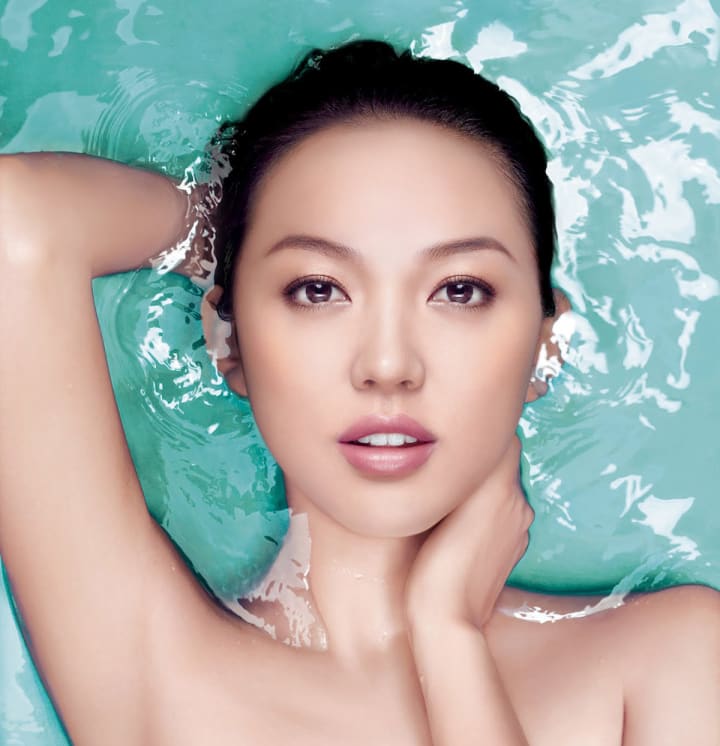 Zhang Zilin is an actress, model, singer, and beauty queen from Shandong province. She was crowned Miss China World and Miss World in 2007. Standing at 6', this long legged lady towered over the competition. She has the body of an Amazon. If you listen very carefully, you can hear the Commodores singing "Brick House" whenever she walks in the room. She moved on to star in Hong Kong films, such as The Monkey King. Her glamorous Instagram follows her to exotic locales across the globe. It is a hodgepodge of selfies, magazine covers, and inexplicable numbers of adorable animals.
Cica Zhou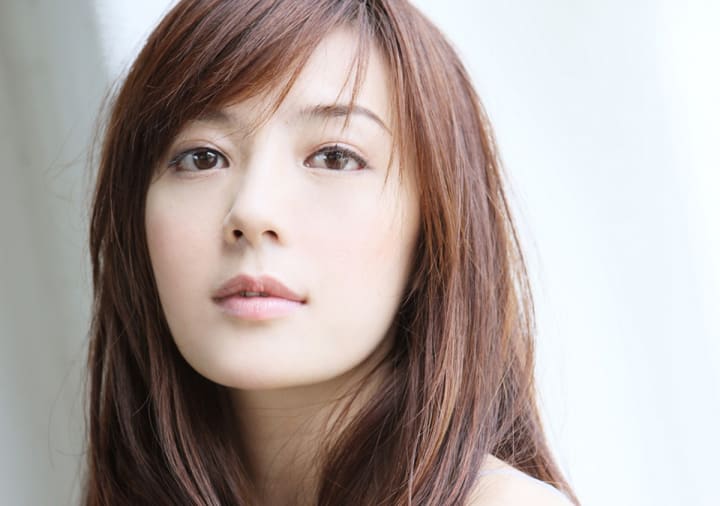 Cica Zhou is an actress and model living in Beijing. She has been modeling since the age of 17 and has quickly risen to become one of the top models in China. She has starred in 15 Chinese films, including Single No More and Zombie-108. She has also become a steady presence on television throughout Asia. Check out her Instagram for tons of pictures of her in bikinis, workout clothes, and lingerie. Her considerable endowments are a blessing to her people and the world beyond.
Fei Fei Sun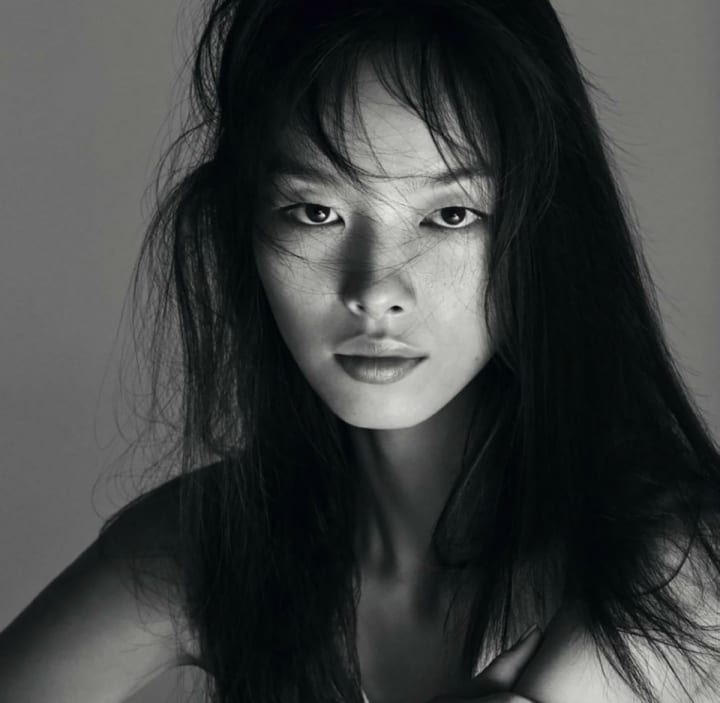 Model Fei Fei Sun has a certain quality of effortless beauty that makes her Instagram account a pleasing follow. Her seemingly laissez-­faire attitude, mixed with interesting makeup combinations and stylings provide plenty of intrigue. Much of her best work, however, is for photo shoots that take on a darker shade. These images depict an almost brooding Sun, which is a more than welcome change from all the overdone smiles that crowd Instagram. Looking forward, it will be interesting to see where Fei Fei Sun takes her unique style and casual grace as she continues to push the boundaries of what is beautiful in modeling.