Celebrities Who Have Dated Porn Stars
Celebrities who have dated porn stars generally see either great success or great catastrophe in their relationships.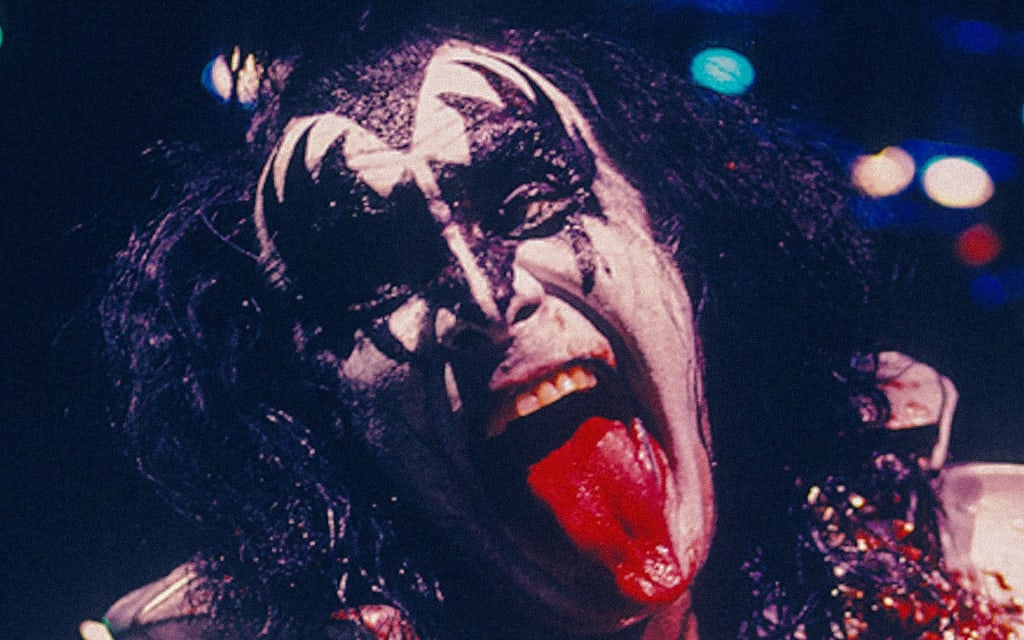 Many celebrities who have dated porn stars have had varying degrees of success with these relationships. Some have ended up with a spouse and/or children, while others have ended up with broken hearts and charges pressed against them. There are definitely both incredible benefits and obvious downsides to dating a porn star. Celebrities who have dated porn stars have gotten plenty of attention, sometimes great PR, and others not so much.
Gene Simmons and Shannon Tweed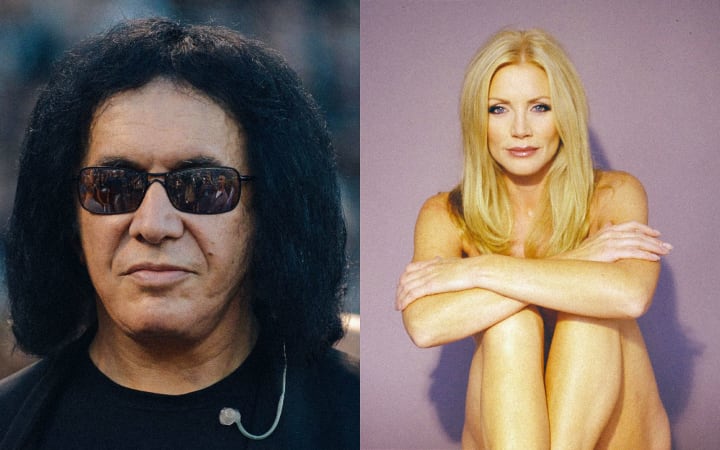 Gene Simmons, the lead singer of Kiss and star of the reality TV series Gene Simmons Family Jewels, has been in a relationship with former adult star and 1982 Playmate of the Year Shannon Tweed for 33 years. They met at the Playboy Mansion in 1983. They were together for 28 years before finally getting married in 2011. They have two children, Nick and Sophie Alexandra. They claim the secret to a long relationship is mixing things up in the bedroom. "Keep having sex in different ways. Try to think of something new," Shannon Tweed suggests. Gene Simmons is famous for his luck with the ladies, but Shannon denies the rumors that they have an open relationship. "Anything that you've ever seen... happened before 1983."
Charlie Sheen and Ginger Lynn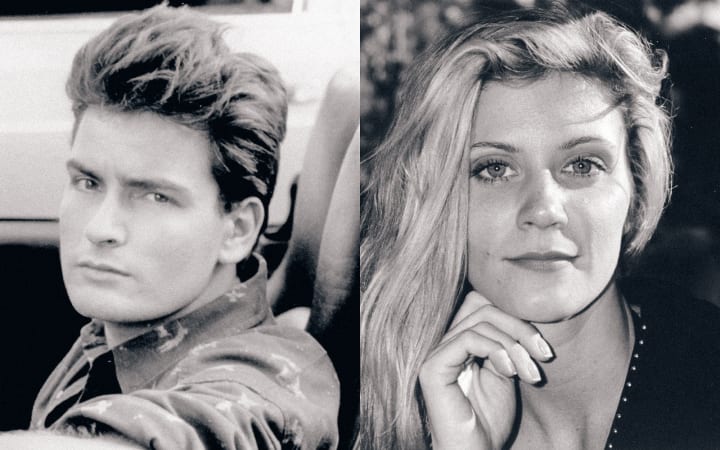 There are many celebrities who have dated adult stars, but not many that have dated five of them. Movie and TV star Charlie Sheen has been with porn stars Capri Anderson, Bree Olson, Ginger Lynn, Melanie Rios, and his current fiancée Brett Rossi. His relationship with Ginger Lynn was among the longest, and lasted five years, from 1990 to 1995. They met on the set of Young Guns II, in which Charlie's brother Emilio Estevez starred. Charlie gives her credit for inspiring him to pursue sobriety when he was struggling with addiction to drugs and alcohol and giving the strength and support he needed to be successful. They remain friends to this day. However, Ginger Lynn warned Charlie Sheen's fourth fiancée, twenty-four-year-old Brett Rossi, "This won't be his last marriage." Which is a very reasonable warning to give a man's fourth fiancée.
Jesse James and Janine Lindemulder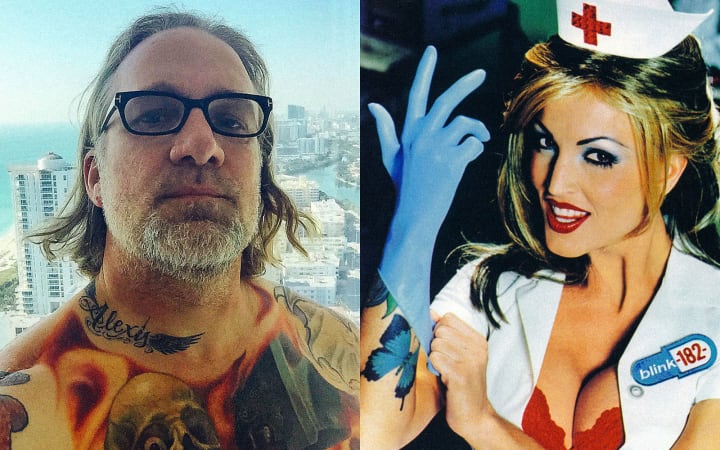 Jesse James and the stripper and porn star Janine Lindemulder were married from 2000 to 2004. They allowed the Discovery Channel to document their wedding and the first few months of their married life. Janine was caught on film physically attacking Jesse just hours after the wedding! They have a daughter together named Sunny over whom a bitter custody battle was fought in 2010, in which Janine's drug use and even an incident of prostitution were used as arguments. Janine was arrested in 2011 for harassing Jesse James about their daughter. Janine once referred to Jesse James as a "chronic cheater." Not all celebrities who have dated porn stars have enjoyed a happy ending, or even a happy beginning.
Tito Ortiz and Jenna Jameson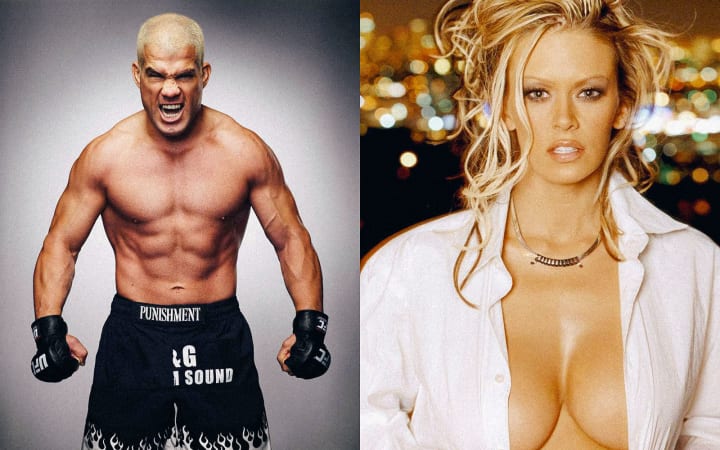 MMA star Tito Ortiz was in a relationship with porn star Jenna Jameson from 2006 to 2013. They met on MySpace. They have a pair of seven-year-old twin sons named Jesse and Journey, of whom Tito gained custody after the couple's divorce in 2013. This is another rocky relationship which has made headlines. There were accusations made by Jenna of domestic violence in 2010. However, he was quickly released after being arrested and claims that she filed the report because she was angry that he confronted her about her OxyContin addiction. When they got divorced Jenna took the break-up very hard. A former assistant of Jenna's claimed that she had been abusing Xanax, Suboxone, Ambien, and alcohol to cope with the break-up. Tito had to file a restraining order against Jenna because she was cyber-bullying his new girlfriend Amber Miller.
Drew Carey and Megan Martinez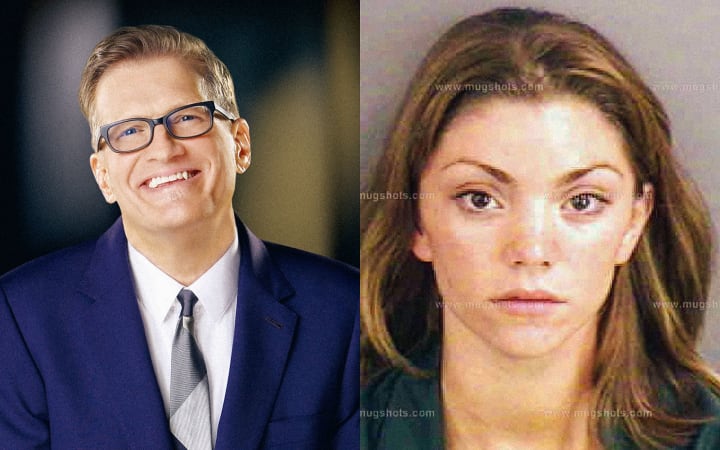 Out of the celebrities who have dated adult stars, Drew Carey, host of The Price Is Right, has had one of the most successful relationships. After Drew broke up with his fiancée Nicole Jaracz in 2012, he and Megan Martinez met on the adult webcam site Myfreecams.com. After sending her some gifts he met her in person in Las Vegas at the Adult Video News Awards. He soon flew her and her nine-year-old son out to his Hollywood mansion, then bought the two of them a home and started paying for everything in their lives. Drew intends to stay with her, but will not marry her until her webcam career is over, as he does not want other people seeing his wife naked. He is often referred to as her sugar daddy, which makes sense seeing as he is worth $165 million!
Evan Seinfeld and Tera Patrick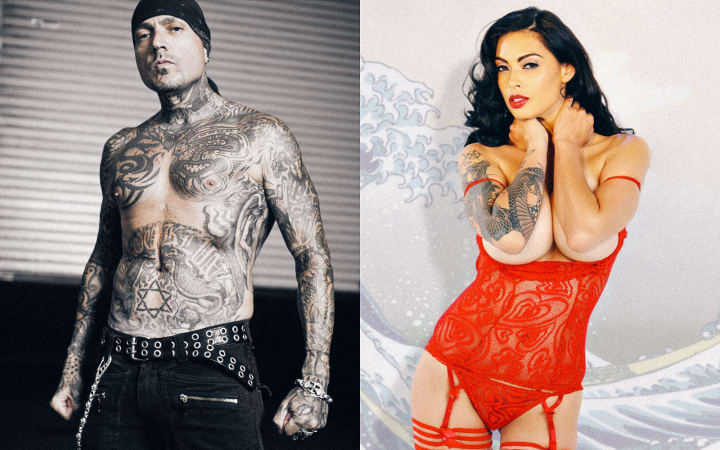 Evan Seinfeld, musician and founding member of the influential band Biohazard, was in a relationship with porn superstar Tera Patrick from 2001 to 2009. They were married in 2004 and divorced in 2009. Evan also stars in adult films, and performed in seven scenes with Tera. The break-up resulted from Evan's refusal to stop acting in adult films. Tera Patrick wrote, "I said to Evan, 'I'm your wife, and that is the strongest bond two people should have, and that should come first. I've moved on from porn. And I want you to stop. You promised me you'd only do porn for a few years. Your few years are up.'" However, he did not listen and they got divorced in September of 2009. A few months after the divorce Evan literally said in an interview with the New York Post, "She's not a sexual person. We barely had sex in our own marriage." Pretty hard to believe, if you ask me. This story is proof that acting in adult films and monogamy don't mix well! Nonetheless, Evan and Tera remain business partners to this day.
Jennifer Capriati and Dale DaBone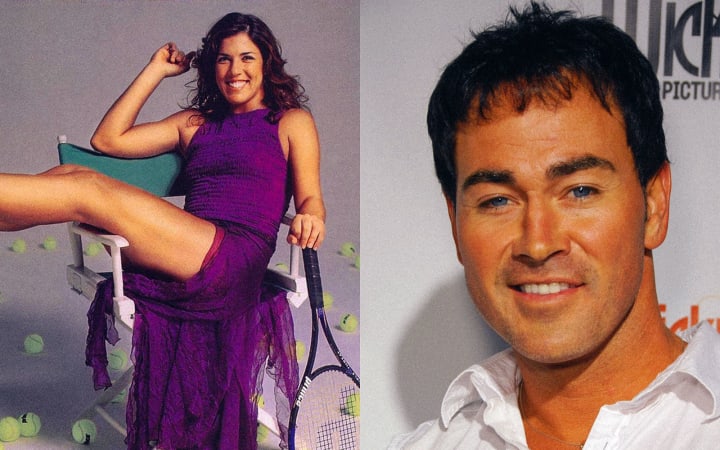 Jennifer Capriati was once the number one female tennis player on the planet and is a member of the International Tennis Hall of Fame. She dated adult film star Dale DaBone (real name Dale Rutter) from 2003 to 2009. This is another relationship that ended badly. In 2010 Jennifer was rushed to the hospital after overdosing on prescription medication in a possible suicide attempt. Dale DaBone claimed that this happened because she was stressed out about his return to the adult film industry, which took place just a few months after the relationship ended. In 2013, Jennifer was charged with stalking and battery for an altercation she got in with Dale on Valentine's Day at a fitness club in Florida. However, the charges were dropped.
 Chuck Liddell and Jayden James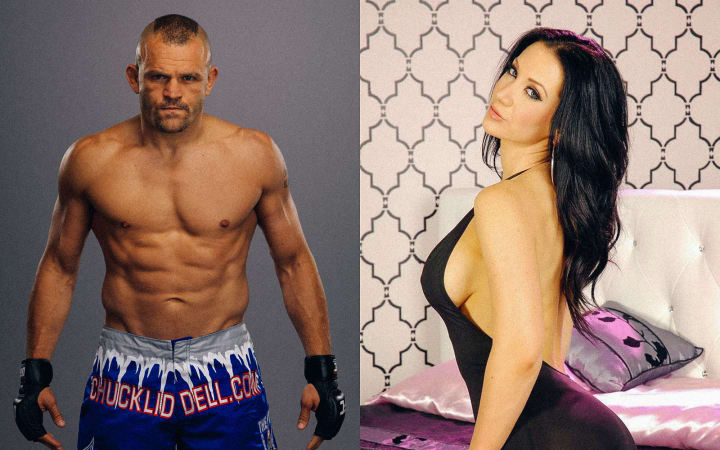 Former UFC light-heavyweight champion Chuck Liddell was in a relationship with Jayden James in 2009. Rumors started when the two were spotted partying together in a strip club and Chuck broke up with his fiancée Erin Wilson soon after, although Chuck claims that the sighting was not the cause of the breakup. After the relationship ended, Chuck claimed that Jayden had used him for his fame in order to advance her career. At the beginning of that year, Jayden, MLB pitcher Brad Penny, and Chuck were partying in Mexico and Jayden posted photos of it all over the internet and made a YouTube video with a monologue describing her time with the high-profile athletes in Mexico. Chuck called her and told her to take the photos down, but she didn't, which was an indication of her true priorities. Sometimes celebrities who have dated porn stars have actually been manipulated from the start!
About the Creator
A group of inappropriate, unconventional & disruptive professionals. Some are women, some are men, some are straight, some are gay. All are Filthy.
Reader insights
Be the first to share your insights about this piece.
Add your insights