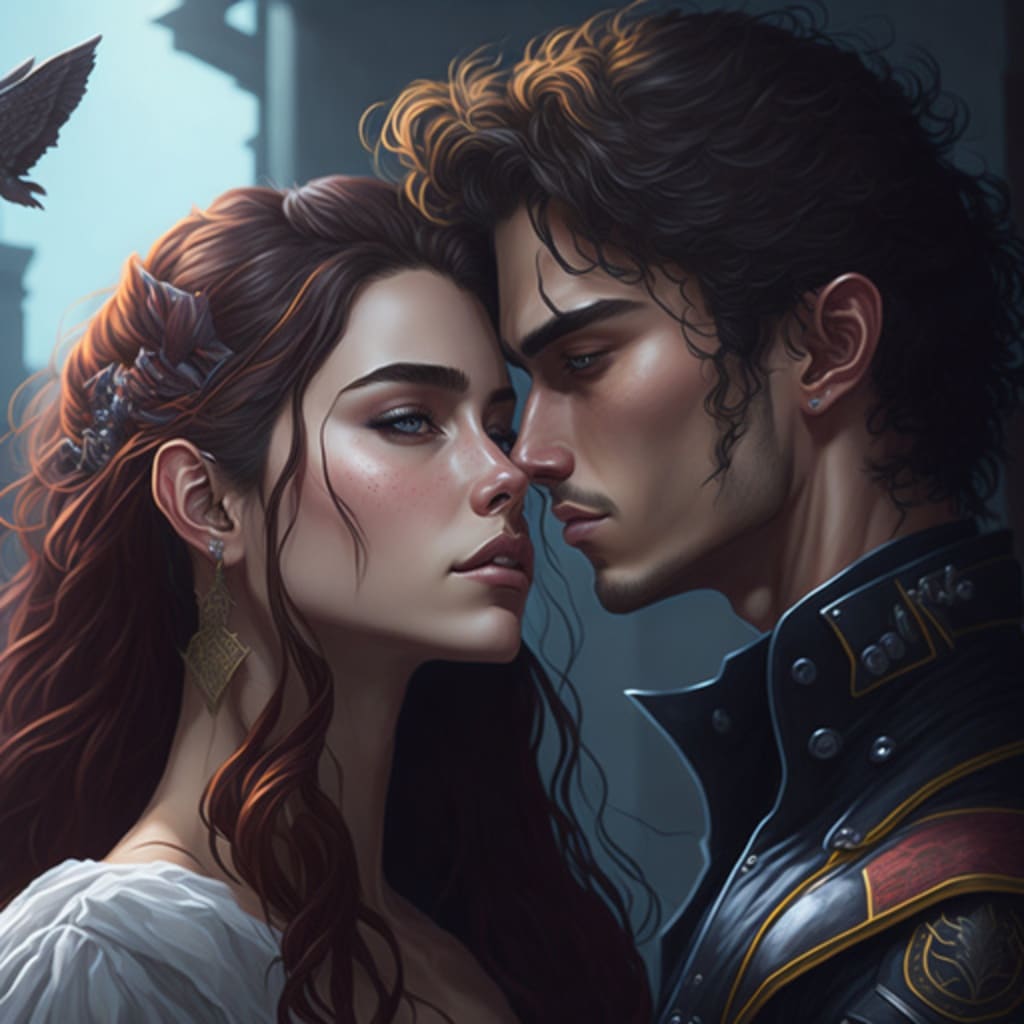 A hot evening
We finally decided to try and add another guy for a threesome. After talking about it we decided we wanted a guy who was well educated and physically fit, who could be Dominant and assertive and was Bi. We spent some time looking online at a Swingers website and found a couple of guys who fit the description and had good reviews from other couples. So we started chatting with them and after a few weeks found the one we liked the most and agreed to meet him for dinner and drinks the following weekend.
We arrived at the restaurant a little early and waited for him in the bar. You ordered a red wine and I had a G&T. He came in shortly after and came over to say hello. The dinner was amazing, the conversation flowed between the two of you like you had known each other for years. You found similar interests in books and music.
After dinner he said he knew of a nice bar that was close if we wanted to get another drink, you accepted without a second thought. On the walk over you two walked next to each other talking non stop about an article in the Times, while I followed behind you on the narrow sidewalks.
When we arrived we ordered drinks which he insisted on paying for and found a table at the far end of the bar which seemed to be quieter. When you slid into the booth he asked if he could join you and you said of course leaving me to sit across from you two. We all chatted about the newest episode of Last week tonight and worked on our drinks. At the end of the first round you said we should buy the next round of drinks. I said I'd go get them and took both orders. I was at the bar for about 15 minutes before I got the drinks. When I started walking toward our booth I saw the two of you just starting to kiss, it was slow and you could tell you were both taking your time. When I got back with the drinks you had stopped but his hand was now under the table on your thigh. We shared a knowing smile and you could tell I was just as excited and nervous as you were. When we finished our drinks he excused himself to the bathroom and I asked you if you wanted to invite him back to the hotel room and you said he already invited us over to his place and it sounded beautiful. We took an uber to his place and he took your hand and led us in. You were instantly more attracted to him, he had amazing taste with lovely furniture beautiful built in bookshelves. You had barely finished complimenting his taste when he took you by the waist and started to kiss you. This time their was more lust and eagerness to the kiss both of your hands exploring each others bodies. I moved in behind you and started to kiss your neck. You turned to kiss me and we kiss like we haven't in years, while he kissed his was down your neck pulling the top of your shirt down to kiss even a little more. I grabbed the bottom of your shirt and pulled it up over your head then undo your bra. He started playing with your breasts nibbling and sucking on the nipples while I was kissing your neck. He started to undo your jeans and slid them down and left you in a lacy thong. You grabbed the bottom of his shirt and took it off him while telling us both that we needed to loose some of our clothing. I started to strip while I watched you undo his pants and take them down getting on your knees when you do. You looked over at me and told me to come stand next to him and then you took my boxers off fondled my cock and balls for a second then turned to him and rubbed the outline of his cock through his boxers briefs and then pulled them down. He wasn't hung like a horse but was a little longer and thicker than I was. You grabbed one in each hand and started to stoke both of us and then you leaned forward and took his cock into your mouth and sucked him deeply then switched to me and did the same thing. Then back to him and took your time teasing him then did the same to me. After a few minutes of going back and forth you asked me if I wanted to suck him with you, I nervously agreed and got on my knees next to you. You held the base and told me to just not use any teeth. So I leaned forward and took his cock into my mouth. I stopped and you said to use my tongue more and showed me what you meant, I then did the same thing and he moaned. We went back and forth for a few minutes then I told you I needed to adore you. We walked into his bedroom and you laid down on the bed. I went to work between your legs and he knelt by your head so you could go down on him. I kept getting you close to an orgasm but didn't let you come. After the 5th time you told me you needed to be fucked, I got between your legs and started to fuck you but kept pulling out before you could cum. Frustrated you told me to stop and him to lay down. You straddled him and sunk down onto him in one stroke and then rode him to an earth shattering orgasm from all the teasing. After you calmed down he told you he wanted to do you from behind and you got off and bent over. He got behind you and started to really fuck you. I tried to get you to suck me but you couldn't concentrate for more than a couple seconds so I moved to a chair and watched. You were beautiful writhing around in the bed in pleasure, his sculpted body ravaging yours. When he is about to finish he asks you when he should come and you say on your back so he pulls out and explodes onto your back. After he pulls out I take his place and finish after a few thrusts. He tells us to stay in his room and he will stay in his guest room. We fall asleep a few minutes after reassuring each other we had fun and loved each other.
I hope you enjoyed it, and would love feedback
About the Creator
With unwavering dedication and a genuine passion for storytelling, Passionate content creator that transport readers to extraordinary realms✨Cindyfavy invites readers to embark on unforgettable journeys through the magic of her words.
Reader insights
Be the first to share your insights about this piece.
Add your insights