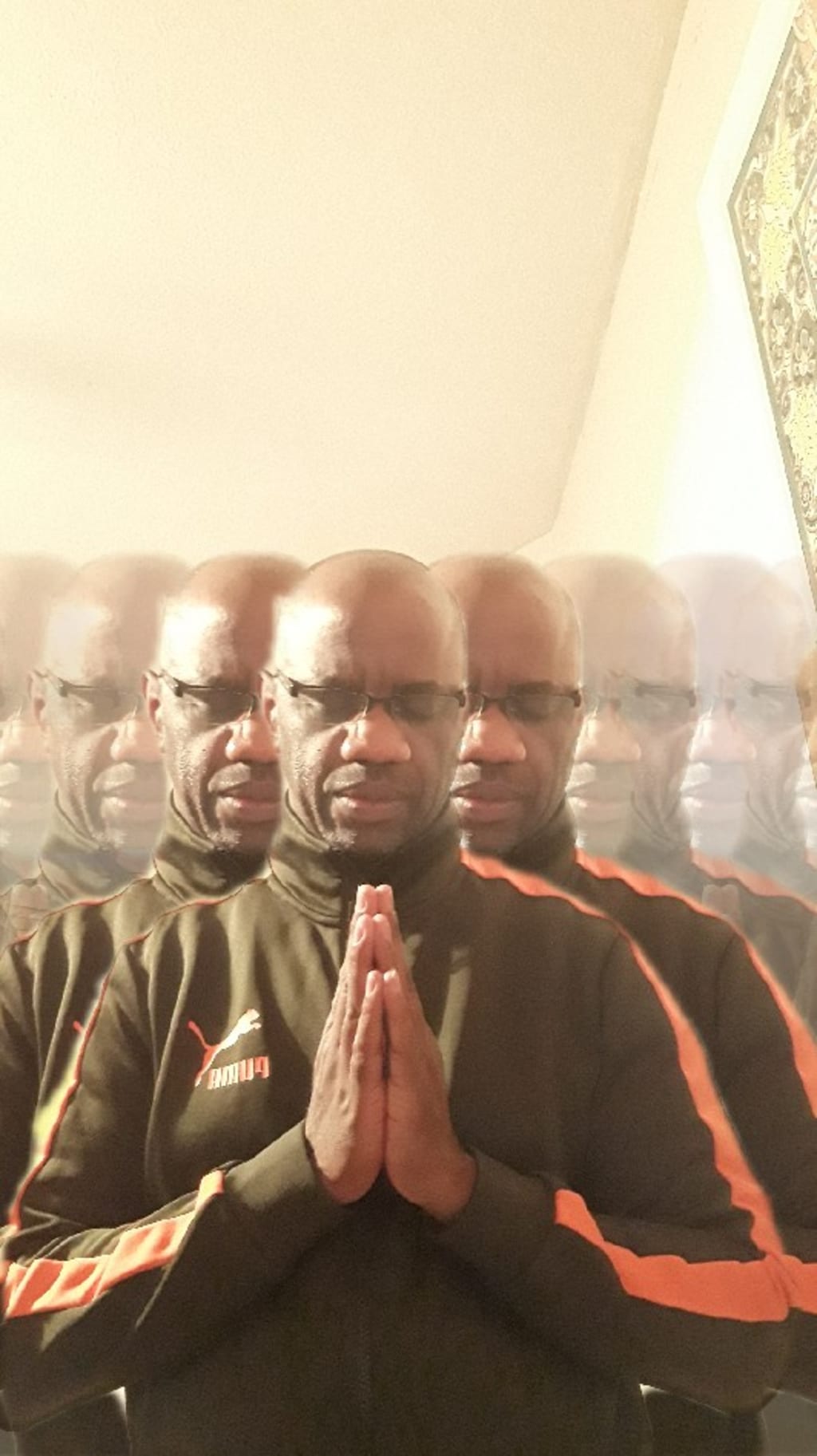 Not only is this a great way for me to introduce my latest venture, this is also a great way to bring you something new for you to check out boo!
I recently got invited to be a co-host on an upcoming podcast called Motherhood Sex Marijuana and when I say this is a huge deal...IT IS A HUGE DEAL FOR ME...don't mean to yell but clearly I'm excited about this. Based on the facts that I'm getting in on this from the ground up, I live in a weed loving state and I definitely have something to say about all of those subjects, it's a great opportunity for me.
In the midst of promoting this venture, I received an email that immediately caught my eye. I've discussed this subject previously in previousblogs as always I came across someone who raised the bar. Let me share his introduction:
"My name is Eddie DBA Black Orgasms Matter and am most interested in collaborating with you sisters. I'm a Tantric energy healer and included in my services are sensual showers and baths, sensual massages to include yoni massage and cannabis booty rubs, tantric no touch energy work and live & virtual bdsm energetic sessions. I presently live in Atlanta and interested in doing interviews and collaborating reguarding co sponsored events, ect. I lived in Seattle for 12 years and from my recollection a melinated brother bringing highly cultivated sexual energy with professionalism, integrity and with the objective of being of service to melinated sisters exclusively is considered a highly prized precious gem. I'm your gem."
Not only did I clutch my pearls, I managed to gather myself enough to look his page up on Instagram. After a few clicks, I responded to his email with my interview questions and an offer to do a pre-recorded interview for the podcast (launch date: Mother's Day 2020). Checkout his responses below, book an appointment with him & be available for the interview/podcast!
I got started by offering free massages on Craigslist. I "promoted" a whole host of massage modalities and had never had training in any of them. An angel contacted me and asked what's the difference between my sensual and Tantric massages. I spouted some nonsense I'd read and heard on videos and she didn't respond. She messaged me again several weeks later with the same question and I answered with the same lame/uninformed answer. My now dear sister said "You don't know what the fuck you're talking about but if you're interested I'm an instructor in a local school of the Tantric arts. A beginner's class is starting in a couple weeks. Here I am four years later trained, transformed and spiritually expending every single day.
The main focus of what I do as a practitioner and now recent teacher is to promote liberation throughout sexual healing, to normalize relations between the feminine and masculine within and in relations with others. This is no sex cult and I do not have sex with clients/students but it's all about the cultivation of sexual energy then using that energy for a multiplicity of purposes. Those purposes can be as mundane, yet appropriate for the desires of the individual, as sexual bliss, enjoyment to spiritual enlightenment, a connection to creation and a host of other amazing reasons in between.
Business is booming in the spirit plane. My focus and path is clear and the reality is that after four years of study, practice, training and being shaped by my teachers I'm fresh out of Tantric Graduate school. I have been seeing clients consistently during this four year period. This new business will become a traveling business where I will give classes, workshops and see clients live & locally. I've even recently been lead to take on two students and that's expanding amazingly.
The requirements I have is the client's authenticity, ability/drive to do the their work and, especially if we're talking about healing. You have to have the financial resources for at least a two month investment of services. Without authenticity, drive and resources one can book a session or two then the "pendulum effect" and a dependence on the practitioner can occur. I call it the "pendulum effect" when one has been passive for ten years, they have a couple sessions and do some related prescribed activities then become super aggressive. It generally takes time for them to zero out and find that middle ground. One of my bibles is a book entitled "If you see the Buddah on the Road Kill Him". The premise is that monks, preachers, teachers and healers are only a conduit to get one from point A to B. The progression between those points and all points there after are solely the responsibility of the client. If I feel a client has all three then I'm all in. If not I think it wiser for them to invest their time and resources elsewhere and I'll actually assist with this if they desire.
I'm an man of African descent and my client base is small but under served in the Tantric/sexual healing space so my goal is to service that under served market with integrity, love, honor, reverence and a seriousness to them and to the craft. My client base are women who look like my mother or my sister. My student base are brothers and sisters of the African diaspora who have an interest in the various sexual arts.
I promote through word of mouth, social media IG @blackorgasmsmatter & my websit
The upcoming goals of my business is to assist my students in their goals, to begin hitting the road to spread this knowledge of Orgasmic/Sexual healing to the people and create products that will speak to my client base. I've a couple more stories to write in a book that's slated to be released on Mother's Day. It's a collection of stories centered around an upscale melanin filled swingers condominium. It's been a joy to put my very vivid and lucid imagination on paper.
Clients come to me to sensually feel good, to simply relax and release. Often times, the most rewarding thing they come to me for is to talk. My art is sensual massages, baths and showers or Orgasmic/Tantric energy work. It's a very sacred undertaking that relies on cultivated sexual energies and PROHIBITS SEXUAL ACTIVITY. Many don't express the things they do with me to their lovers or intimate partners so I feel honored to hold that space yet saddened that they can't share the whole of them with ones they spend so much time with. Manifestation is another area of immense interest and I enjoy the process of saying 'okay we want this' and I can help transmit that to the spirit realm. I ask my clients to review their timelines, goals, process and plans for success in this realm. The large percentage of my clients come for assistance with issues of sexual trauma, sexual repression and female reproductive system issues like fibroid s. Like othxer holistic health modalities, we strive to address the root causes of the issues and recommend multiple "remedies" that work in conjunction to address said issues. This healing piece is the highest and basis of my Tantric energy work/Orgasmic/Sexual healing training. It is an intensive yet rewarding process for the practitioner and client. It is a warrior's path.
As always, I love to bring you to new plateaus! Checkout all of my blogs, books & all that I do on nattiekai.com, nattiekai.wixsite.com/kaih & subscribe to my YouTube channel!