Best Cartoon Porn Spoofs
The porn industry famously creates the funniest parodies. Here are the best cartoon porn inspired spoofs.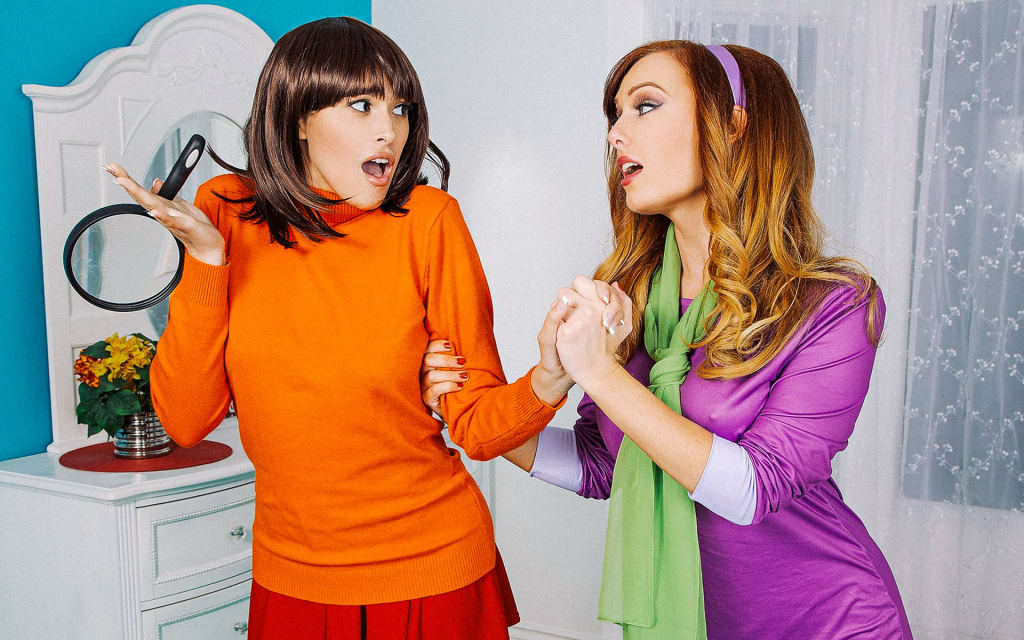 Sc
Why, why, why, was the only word that came to mind when I stumbled upon a horrific list of cartoon porn parodies. But then I watched a few. To say I am now pro cartoon porn would be a bit of an overstatement but at least now I can understand why people watch them, because they are FREAKING HILARIOUS! Of course, most porn lovers aren't paying to see a comedy, but if you can get past the wrongness of it all, you are really getting a 2-for-1 deal. Where else can you laugh your ass off while watching grown men walk around like naked Smurfs and satisfy your needs when that Smurf bends over another Smurf in a very erotic sex scene. No where, that's where, and that's what makes this a total win-win.
Now, I don't recommend these short sex films for everyone. Especially those with young children who currently watch the original versions of these shows. The last thing you want happening is to get aroused while your son watches his favorite Pokémon episode. Talk about scarring your kid for life, jeez. So if you are in seek of a wildly inappropriate spoof and you are able to control your boners, then check out the craziest cartoon porn parodies that are sure to ruin your childhood memories for good. Sorry!
Or, Scooby Doo Porn XXX, is one cartoon that actually made sense to remake. Between the hot main characters Daphne and Velma and the very obvious smoked out van, why not add a little doggy style to the plot. Unfortunately, no one gets shagged by Scooby himself, but there is plenty of sex featuring pothead Shaggy and impressive penis to make up for any disappointment.
The Smurfs
If you're into adults wearing full body paint to replicate the famous characters that are Smurfs, have sex while dripping blue and green from all surfaces and crevices, then this one is for you. By the end of the film and after much sweating, spanking, leaking, and shooting, you are left with a bunch of mutant tie-dye porn stars and very disturbing looking genitals.
AKA, The Little Spermaid, starring Aerola as Ariel. This one took a real crap on the childhood memory of one of my favorite Disney movies. Perhaps, if it didn't look like a school assignment for porn school then maybe I would feel different, but the cast, lines, set, and overall production quality provide neither humor or arousal for this mermaid fan.
Pokémon
Also called Strokemon feating Dikachu rather than Pikachu is most likely every horny geek's fantasy. For myself, this one really hits home seeing that everything in my son's room is currently Pokémon inspired. So you can imagine the permanent cringe on my face as I watched a yellow mutated looking female rodent partake in one EXTREMELY graphic sex scene. After this one, I seriously may never be the same.
This Ain't The Ghostbusters XXX is for all the little boys of the 80s and 90s who believed they could be a Ghostbuster and according to porn fans around the globe, this parody did not disappoint. With its star-studded cast like Ron Jeremy, and its high quality production, this is no minor league porno, this my friend is as good as it gets. It even offers a 3D option if you wish to see ghosts and penises fly in your face.
Or known as Spongeknob Square Nuts, is perhaps the most disturbing parody to make the list. Between the giant yellow SpongeBob costume with face makeup that looks more like The Night of the Living Dead and the absolutely most annoying laugh that never lets up, this spoof just freaks me out. Watching a little yellow boner get orally taken by a squirrel chick in a spacesuit is about as inappropriate and non arousing as you can get.
With Pebbles now of legal age, she is ready to flee the nest causing Fred to have a midlife crisis. Luckily, he doesn't know his little girl is taking it up the butt from Bam Bam on a daily basis or else he may have offed himself with Woolly Mammoth tusk. Wilma and Betty are also elbow deep in each other and Fred cannot seem to stop daydreaming about orgies. To top if off, we finally get to witness Wilma get the new pearl necklace she has always wanted from Fred. Now if that storyline doesn't have you googling The Flintstones XXX immediately than you obviously have no idea what good entertainment is.
My Little Pony
Also called, Tasha's Pony Tales, is one spoof done a bit more subliminally. The actual title My Little Pony is never used or referenced to but when 4 women visit a magical land and grow ears, wings, and of course pony tails it is obvious who they are trying to mimic. Best part about their transformation is the butt plug that binds the pony tail to their tight little asses. Can anyone say clever! OK, perhaps there are more remarkable aspects to this film, like the men who shoot rainbows out of their real life "hung-like-a-horse" penises.
When I saw that this parody really existed I almost peed my pants with excitement. My husband's most favorite actress growing up was Alyssa Milano from Who's the Boss. I know this because he has told me 100 times, to the point where I am slightly jealous of the bitch. So, this one's for you babe, knock your teenage socks off as you watch all your wet dreams come to life.
Who hasn't imagined the cast of Saved by the Bell humping each other like jackrabbits and partaking in major orgies in Mr. Belding's office? I know I certainly did and possibly even still do. I just wish they could of have used the real cast because I would pay obscene amounts of money to watch Mark-Paul Gosselaar get naked and freaky with Tiffani Amber Thiessen and Mario Lopez do some meth with that crazy bitch Lark Voorhies AKA Lisa Turtle. This is one you do not want to miss.
nsfw
About the author
Sometimes offensive yet mostly sweet. Always honest and often vulgar. I'm a wife, MILF, and everyone's homey. From trends and sex to mom life and fitness, I tell it how it is and not how it should be.
Reader insights
Be the first to share your insights about this piece.
Add your insights