Beginner Guide to Fox Tail Butt Plugs
Fox Tail Butt Plugs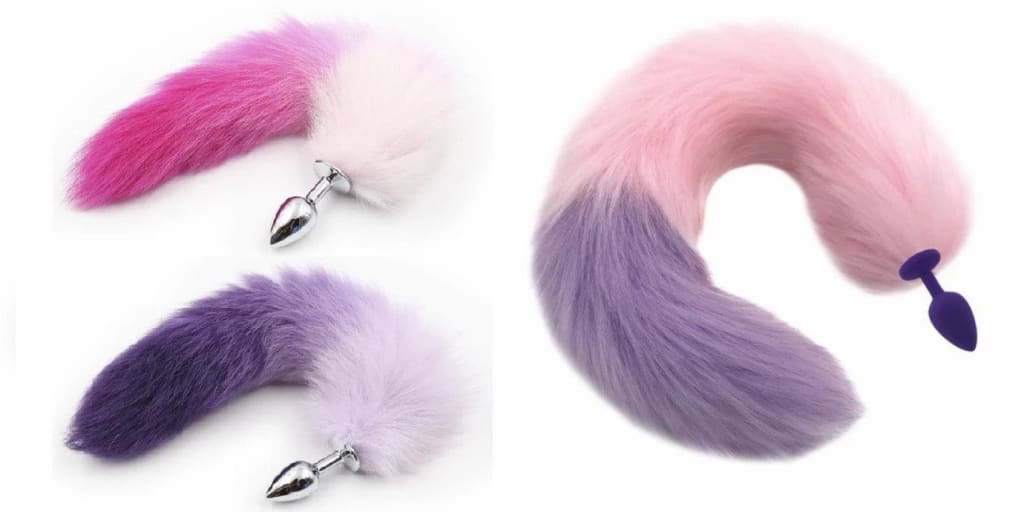 Fox Tail Butt Plugs
For tail butt plugs are one of those easy to use sex toys that can be used by anyone regardless of their gender or sexuality. Whether you are a male of female butt plugs can be a pure pleasure if you use it the right way. The butt plug brings a blissful pleasure to you by allying the pressure to the zones that are sensitive and has many nerves. In the case of women, the fox tail butt plugs can also stimulate your clitoris and G-spot when you have the toy in your butt during vaginal penetration.
Now, if you are considering bringing a butt plug into your sex play game, you need to know a few things about this sex toy. Here we are addressing most of the basic questions related to butt plugs that a beginner must know:
What is a fox tail butt plug?
Just like vibrators or other inserting toys, butt plugs are the sex toys designed for anal pleasure. This simple yet fashionable sex toy brings a sense of fullness and enhances the experience during intercourse. The bulb-like structure will fit perfectly to your butt and the furry tail of the fox will help you get into the character. Though the butt plugs come in numerous shapes and sizes, yet the fox tail butt is one of the most liked as it gives an appealing design to the toy. Foxes are known for their playful, curious, shy, and cleverness. When it comes to bringing your wild side what could be better than acting like a fox. The fox tail anal toy can take your sex play from boring to a notorious and passionate level.
Are fox tail butt plug is a toy for you?
If you are a newbie you can have a mixed experience with this sex toy. Though with the right technique and over time you will eventually start falling for these tails. The fox tail plugs come in numerous sizes and shapes. As a beginner, you should start with a small size that is comfortable to insert. To make the insertion process easy and painless applying some lubricant to the toy can do wonders. You should not rush while using the tool remember slow and steady win race. You must give your body a good time to adapt and adjust to the toy. Once you are comfortable with the toy you can proceed to the next level and try numerous activities with the toy. You can also pick different sizes that can add more to your pleasure.
How to choose the right fox tail butt plug for you?
As we have explained above the fox tail anal toy comes in numerous shapes and sizes thus, picking the right toy for you can be difficult. However, with the right guidance, it can become a lot easy for you. Here are quick tips on buying the best fox tail butt plug:
Choice the right material:
The fox tail anal toy can be made with various types of material like stainless steel (metal), silicon, plastic, glass, rubber, and more. Here a few of the material can be harmful to the skin and make you suffer. You must avoid plastic, rubber, or other poor quality material that can harm your sensitive skin and can lead to infections. The best material to pick is silicon, glass, and stainless steel.
Size:
The foxtail can in multiple sizes. If you are new to this toy staring with a small size can be a good option. However, if you have tried anal penetrations before you can also go for large sizes.
Comfortable:
Depending upon the size and material the fox tail butt plug can affect your comfort level. Metal and glass tails can be heavy whereas, silicon can feel quite light. Depending upon your preference you can choose between the weight and type of material.
Reader insights
Be the first to share your insights about this piece.
Add your insights