Becoming a Penthouse Model
Penthouse model Mary Jean reflects on her introduction to fashion and modeling.
I grew up in the Bronx and found myself attracted to glitz and glamour in a big way. It was an escape that I needed from the reality of an otherwise drab life. And because of where I lived, I was attracted to the illusions of fashion. I love that you can wear something three times in one week but change it up so nobody but you knows you wore it so often. I would throw a scarf over it, shift the fit, and people would ask, "Where'd you get that?"
So it was a big deal to me when I auditioned for The High School of Fashion Industries in Manhattan and got accepted. I went to school with the kids of lots of famous musicians and industry people, and I had a class with Angela Simmons, Russell Simmons's daughter. To be in the city every day at fourteen was just so great. We went to shows during Fashion Week, we met the owner of Nine West, whose grandmother invented the push-up bra, we met the daughter of the owner of Maybelline, her dad named the product after her, so all of that was very cool, great experiences to have at a young age.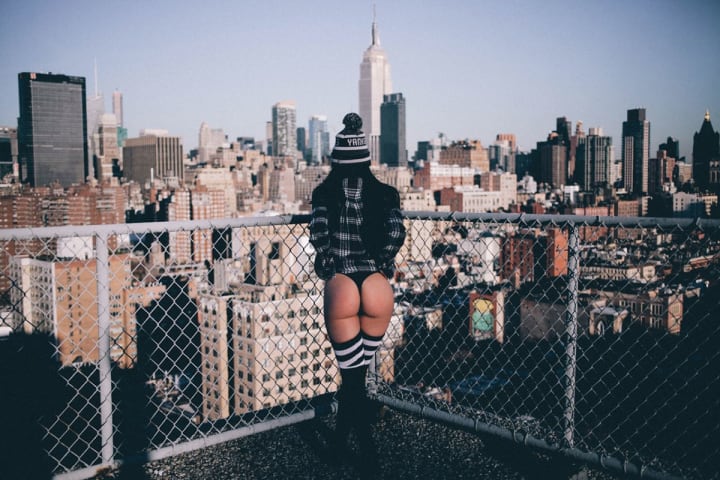 Choosing a Career
Although I loved to draw so much, I didn't try to be a designer. I found out quickly that I don't sew very well and I'm not into computer graphics, so my studies switched into marketing and from there I enrolled in the Paul Mitchell school in Staten Island and graduated. I loved that school too. I loved cutting hair and learning the Paul Mitchell cutting hair technique. That's totally my thing, cutting hair. I felt that anyone who sits in your chair comes for the therapy session. People who come in to get their hair done often aren't feeling too good about themselves, and I love putting a smile on their faces. Every time I did someone's hair it was always positive for the both of us.
Making someone else happy is always fun, and I loved how some people came wanting to totally transform into somebody else just by changing their hair. Beauty school was like coloring for me, it was fun, natural to me, and creative. I was never going to be able to sit in the classroom, it's all about words there, and all I wanted was color and glamour in my life.
I started working as an exotic dancer later and I was glad I went to fashion and beauty school because I know how to put myself together professionally. The customers, at the end of the night, notice how well put together you are above all else, and that's why I've always been able to make a living. Dancing in a gentlemen's club is a lot like being a hairdresser. It's the same kind of therapy in a way, making people smile and feel good about themselves. I'm very talkative and I'm comfortable with myself so I've been very lucky to have these talents. It was being a dancer at Headquarters Gentlemen's Club that gave me the opportunity to be in Penthouse magazine, the November 2013 issue. It was a dream come true.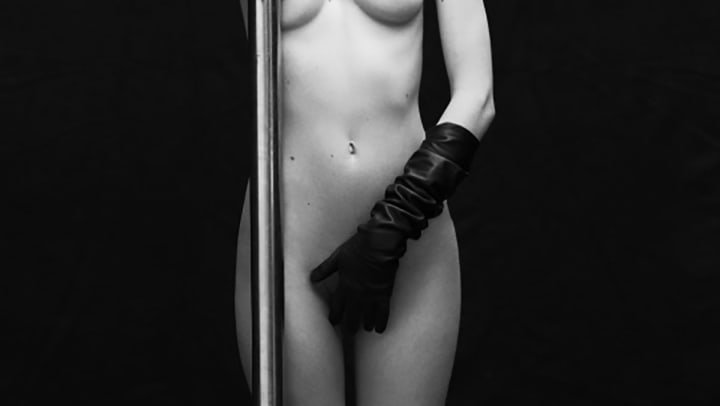 Penthouse
I was discovered by my publicist Lainie Speiser, who is also the publicist at Headquarters. The manager, Sonic, told me about her and said that I should introduce myself and see if she thought I was Penthouse material. She liked what she saw very much, and told me that Penthouse magazine has always favored the more exotic and other-worldly type of beautiful women and I fit the bill to a T. Sonic, who is also a great photographer, took some photos of me and Lainie submitted them to the art director in the New York office, and literally a month later I was in a fancy hotel room doing a photo shoot! It was a dream come true, because my sexuality is another form of my creativity, of that fantasy escape and making people feel good. They let me pick out the kind of look that I wanted and the photographer Chris Love and I hit it off right away. I hadn't had much modeling experience but the experience I had expressing myself through my body and sexuality helped a great deal. I am a big believer in "Fake it till you make it," and that's what I did.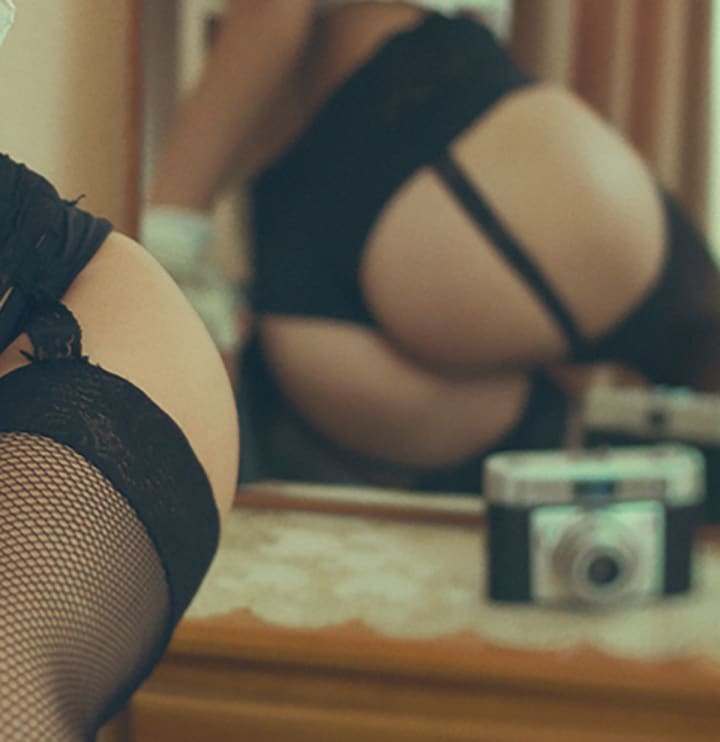 The Porn Industry
Soon after, when I began in the porn industry, I suddenly had other people doing my hair and makeup. I love it because usually the style is over the top and it makes it a lot of fun. What I don't like is sitting in a chair for three hours. There's a reason why I didn't get a traditional education or get a 9 to 5 job, because it's so hard for me to sit still. Sometimes I want to make a suggestion on how I would do me, but I don't want to be rude so I listen to my iPod and try to stay distracted. It's really the sitting still that I find torturous.
When I started watching porn, I thought all of the girls were so beautiful and glamorous, dripping in diamonds and pearls, and now I don't see as much of that. That's why I was such a huge fan of Lisa Ann and why it was a thrill to not only meet her, but be her friend. She's always glamorous in my eyes, and my big goal in being a porn star is to bring back the raw, intense passion that only a Dominican girl from the Bronx can deliver. I want to be looked at as dirty and desirable. I made a promise to myself that I will never look so messy in a porn movie that my eyelashes fall out. I'm always worried that I will get a load on my eyelashes. I understand that, at the end, I'm going to look a little bit of a mess, but I want to keep myself together for the most part. It's okay to have a little mascara running, but my eyelashes have to stay on.

Mary Jean
Model and adult star. Appeared on Spike TV's Ink Master and Ink Master Redemption, starred in Laff K. Has a love for glamour, style, and all things sexy.
See all posts by Mary Jean →