Bear Games
First Time in Paris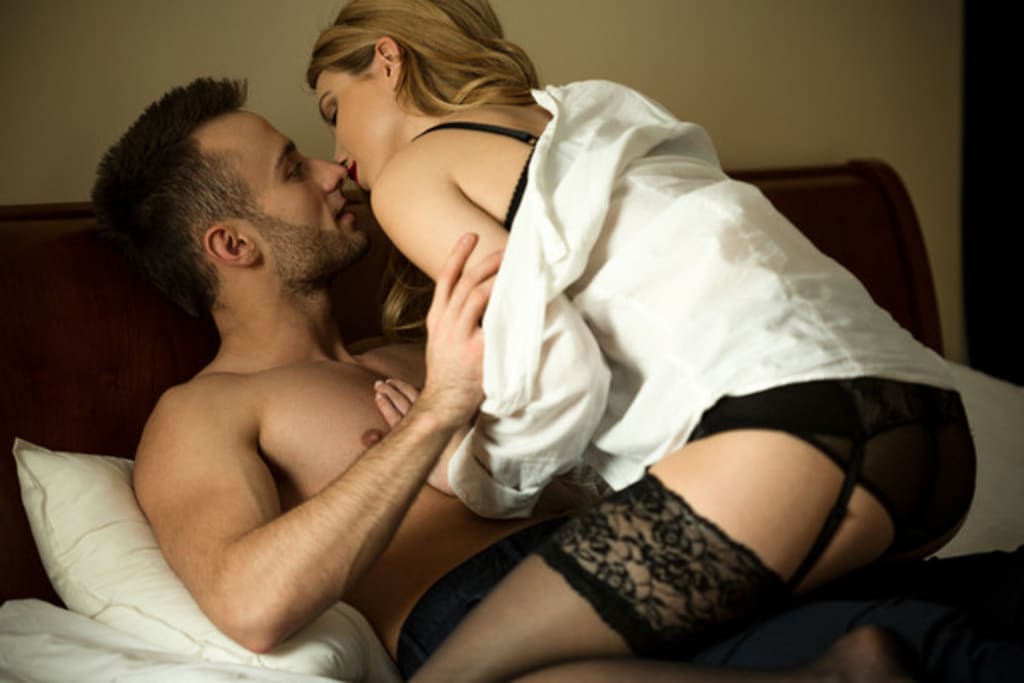 French Bear Game
It was September, the "winter," and Brazil was winding down. I was looking for a new destination and adventure. I had a friend in Paris who invited me to crash on his couch and use his apartment as a stepping stone for Europe. I had never been to Europe before, it was a mix of excitement and sorrow. I was leaving my beloved Brazil, leaving behind such amazing sexual and life experiences. Brazil was hot, adventurous, sweaty, exotic and a cultural wonderland. Now I am entering a new culture, new language and I have no idea what type of women await. Over the first couple days I begin meeting some ladies on Tinder and the conversations are entertaining and French women are witty and playful. As always you narrow your communication down to a few couple and then decide who you want to meet. One in particular stands out to me, she calls me "big bear" which I like. A reference to my body type and how comfortable she is with me. We start calling each other "big and little bear." It's cute, sexy, and fun. Sadly we don't get a chance to meet before I head out to Greece for a week. That doesn't stop our momentum, we both want to talk more and more, we tease and text and banter. You know that feeling when you wake up and she has already sexted you, and you go to bed talking dirty. I would set alarms in the morning so we could play before her work, we were insatiable. Intense descriptions on how I would go down on her, living with my tongue on her pussy. She would respond with detailed descriptions of her tongue teasing my cock, sucking the head and trying to take the whole shaft. We start to exchange naughty photos to go along with our words. She is about 5'5", with a gorgeous curvy body. Curly brown hair, big large breasts that she did not show off on her profile. A nice ass, more petite than expected from her body curves, but tasty. She also has a gorgeous tone of white, milky skin that you want to lick. You learn a lot from a lady while sexting. When the hormones are flashing you learn what she is like when turned on, what she needs, desires, and will ask for. You can also probe what she might want, or what she won't allow. Its obvious she wants to be spanked, she loves to give head and receive oral. She struggles to orgasm, and will tell me how best to make her cum. She loves to be on top and wants to tease my cock and watch me. She says she wants to make me crazy before we finally have sex.
She designs us a game to play when we meet, to see how excited we are to be with each other. The design of the game is simple, we flirt, seduce each other, kiss, get naked, but we can't touch each other sexually. The first one to touch the other person in an erogenous zone loses the game. The prize for the winner is they get to enjoy a fantasy of their choosing. After some consideration she chooses to have a threesome with me and a male friend if she wins. If I win I choose to have sex in a cinema with her.
I arrive back into Paris on Friday night, say hi to my friend, drop my bags and head off to her house. She has just bought a new condo, I ring the buzzer and she lets me into the building. On the elevator ride up I start to get nervous, excited, horny. My cock grows in my pants as I think about the night ahead. I have never met this girl in person and I am just showing up at her house. I knock on the door, and there she is waiting, looking amazing, smiling, happy to see me. Her thick hair falls over her shoulders, she wears a low cut top that shows off her amazing cleavage and tight blue jeans that hug her hips. We have a polite greeting kiss and she takes my jacket and shows me around. In traditional French fashion, she has arranged a cheese, bread, and pate board. We have bottles of wine and immediately we start chatting like old friends. For the next couple of hours we chat, flirt, we tease, and we are constantly making out. We joke to each other that the other is going to lose. I went over with the intention of staying strong, but deep down I know I am going to lose. I am hard under my jeans and I think she can tell. We are on her sofa and we start kissing heavier than before, Her moans escape her mouth in between kisses, my hand is in her hair. I pull her hair as I climb on top of her and she moans my name "Michael" softly. She runs her hands down my back as she spreads her legs for me. My cock grows beneath my jeans, it presses against her and she moans as she feels it against her pussy. She starts unbuttoning my shirt and I slip off her top. Revealing her unbelievable tits, pushing against her cute and casual black bra. Sexy but simple, she sees me staring at them and she tells me,
"I am going to win the game."
She runs her hands down my hairy chest, with her nails tickling my body, I gasp and moan for her. She takes my belt off and I stand up and pull off my pants, I take her hand and pull her to the bedroom. On the way to the bedroom I push her against the wall, she wraps her legs around me and we kiss. Deeply and sexually, we want each other now, both still too stubborn to touch. She can feel my hard cock against her through my underwear. She whispers into my ear that she wants me inside her, and I go crazy kissing her. I am rubbing her back and pulling her hair. I tell her how I want her, I want to lick her everywhere. She smiles at me and pulls me into the bedroom and pushes me back onto the bed. She takes her panties off, and takes her bra off and reveals her perfect body. Not too skinny, showing that she likes to have the odd sweet. Her large tits fall perfectly on her body, her pussy waxed and looking delicious to eat. She pulls my underwear off and climbs on top of me, careful to not touch me and lose the bet. We kiss and touch each other everywhere we can, it is so hot and passionate. Her room immediately becomes full of desire and passion. I can feel my cock so close to the opening of her pussy. I push towards it, but she moves away, carefully teasing me, making the game continue longer. I push her on her back, kissing her, kissing and biting her neck, her shoulders and her stomach. I ask if she wants to cancel the game?
She laughs and says "No, I know you are going to lose."
My hard cock is against her, so close to her pussy, she whispers that she is wet. Controlling me with her sexy voice, body, and the game. I can not take it anymore, I kiss down her body slowly, while looking up at her occasionally. I spread her legs with my hands and kiss around her pussy. I bite the inside of her legs on each side, then with no more control left… I move towards her pussy, I touch the tip of my tongue to her clit, she moans in excitement, giggles with victory and looks down at me with pride.
She laughs, "I always knew I would win, but I am surprised it took so long."
I focus now on her clit, licking it slowly, softly putting pressure on it with my tongue, I spread her pussy lips with my fingers and lick her clit in a circular motion, she moans so deeply. I put more pressure on her clit, her moaning makes me more aggressive, more horny. She presses her fingers through my hair as I lick around her clit, moaning my name through her sexy lips, I test her wet pussy with a finger as I lick, it gently slips in. She is so wet, so excited and she moans for more. I push the finger deeper and I lick with more pressure on her clit, circling it with my tongue. I push the finger deeper, and use my thumb to finger her clit as i move my head up to kiss her again, her pussy has made my lips wet and she kisses me passionately.
"Don't stop," she moans.
I move my tongue back to her clit, licking it up and down, with more pressure and quicker. I push a second finger inside her and she pushes against me, writhing her body, moaning and breathing deep. She can't stop moaning my name, asking for more. Her pussy is so wet on my fingers as I fingerfuck her pussy, she tastes so amazing as I lick her clit. She is moving all over the bed, moaning and arching her back. Where she moves I move, keeping my tongue on her clit always, fingering her deep and hard. She is playing with her big tits, her nipples hard and erect for me. I reach up and squeeze them. They are perfect globes, she moans and asks me to slap them. They bounce as I slap them, and then I continue licking her pussy. She is close to cumming, she moans and tells me,
"Don't stop."
To continue what I am doing. I have her pussy lips spread with one hand, my tongue on her clit licking it hard and my fingers fucking her. She presses against me, closing her legs, then opening them, she moans, arches her back and screams louder.
"YES YES YES."
I lick more vigorously, she is pushing against my fingers, closing her legs and screaming. I push her legs open and keep licking as she cums. She moans loud, clamps her legs closed on my head and pulls my hair. She tells me she is cuming, I continue more intently, not letting my tongue leave her clit, she cums and I want her to cum again. She tells me it is her turn but I ignore her. I take my fingers out of her pussy and move both my hands to her tits. Squeezing them and sucking her clit, wrapping my mouth around it and suctioning. I suck and lick and she is moaning again. She forgets about whose turn it is. It makes me so horny licking and sucking her clit and pussy. I get harder and harder as she moans again. I squeeze her tits even harder, she is losing her mind with pleasure. Pulling my hair hard and screaming my name, her hands grip the sheets and she cums again. Her pussy is so wet against my face. She cums a third time and now she wants my cock inside her.
She is begging, "Please Michael, please, I need you to fuck me."
I am so turned on now, I finally remove my tongue from her clit and move up to kiss her. She reaches for my cock and touches it for the first time. Feeling my rock hard cock in her hands as she guides it towards her pussy. I stop her at the entrance of her pussy, I push her legs to the side and kiss her.
I ask her, "Do you want me to fuck you?"
"Yes please."
"Please."
"I need you inside me."
I can't wait any longer and I slowly enter her. Penetrating just the head of the cock inside her wet pussy. We moan in unison, both shaking and giggling as after weeks of texting I am finally inside her. She wants it deeper, but I go slowly, enjoying how her wet pussy wraps around my cock. I pull her hair, push my cock deeper until the whole cock disappears inside her. I ask her, "Do you like that little bear?"
"Yes big bear, I want more."
"MORE PLEASE."
I start to fuck her, penetrating her deeper and harder as she moans. I put my hands on her leg and lift it up against my chest and squeeze her tits. She plays with her clit as I start to fuck her harder and deeper. Her tits start to bounce against each penetration as they become harder and faster. She is moaning and speaking in French, I understand no words but it makes me go harder. I squeeze her tits hard and pinch her nipples as she moans. I pull her hair again and she arches her back, her tits bouncing perfectly with every thrust. Her skin glowing in the dark room, both of us sweating and moaning.
She pushes against me, moving me onto my back. She climbs on top of me and tells me she wants to ride me. She squats on my cock, guiding me inside her. I love this position as I get a full view of her big beautiful tits.
"You like my titties?' she asks me.
"YES."
I can hardly talk as I watch them bounce in unison with her body. She takes me so deep and continues bouncing on my cock. You can hear the slap of her wet pussy when it hits my balls on the way down. She put her hand gently on my throat balancing herself and bouncing on my cock. She leans back, her tits pushing outwards and she leans on her hand behind her back, her other hand rubs my full balls. She is driving me crazy. I want to be in control again.
I push her off me, I stand up and bend her over her bed. I spank her ass, and she winces and moans, I spank it again harder and she moans again. I push my cock back inside her from behind and she looks back at me in pleasure. I put my hand in her hair and start to fuck her harder and pull her hair. Her beautiful ass is bouncing against me, my balls slapping against her. She is holding onto her sheets and moaning, every time she moans I slap her ass harder. She moans for me to spank harder and I do.
"Fuck me harder,"
I use her hair to pull me as deep and hard as I can, again and again.
"Cum for me," she moans
She knows I am close, she looks back at me, wanting me to finish. I spank her, asking her.
"You want my cum?"
"MMMMMMMM," she moans and I know she wants it.
I call her my naughty girl and fuck harder and harder, I spank her and scratch her back and she is moaning and screaming for me to cum. I thrust one final time and explode inside her. Again and again I cum, it never stops. My body is shaking and I am moaning and I can barely hear her moaning and cumming as I yell out. My balls empty inside her and she is pushing against me to take it deeper inside her. She looks back at me with delight as I finish thrusting, all my cum inside her.
I collapse on top of her, our lips lock and we kiss as my cock withdraws from her cum filled pussy. We kiss passionately and giggle as I lie on top of her. So much build up, so much sexting and sexual tension. It was better than we could have dreamt.
She giggles and whispers in my ear.
"I guess I won a threesome then!"
Naughty little bear, I guess our story continues.
fiction