BABA DO GOOD
Memories Romance Craving story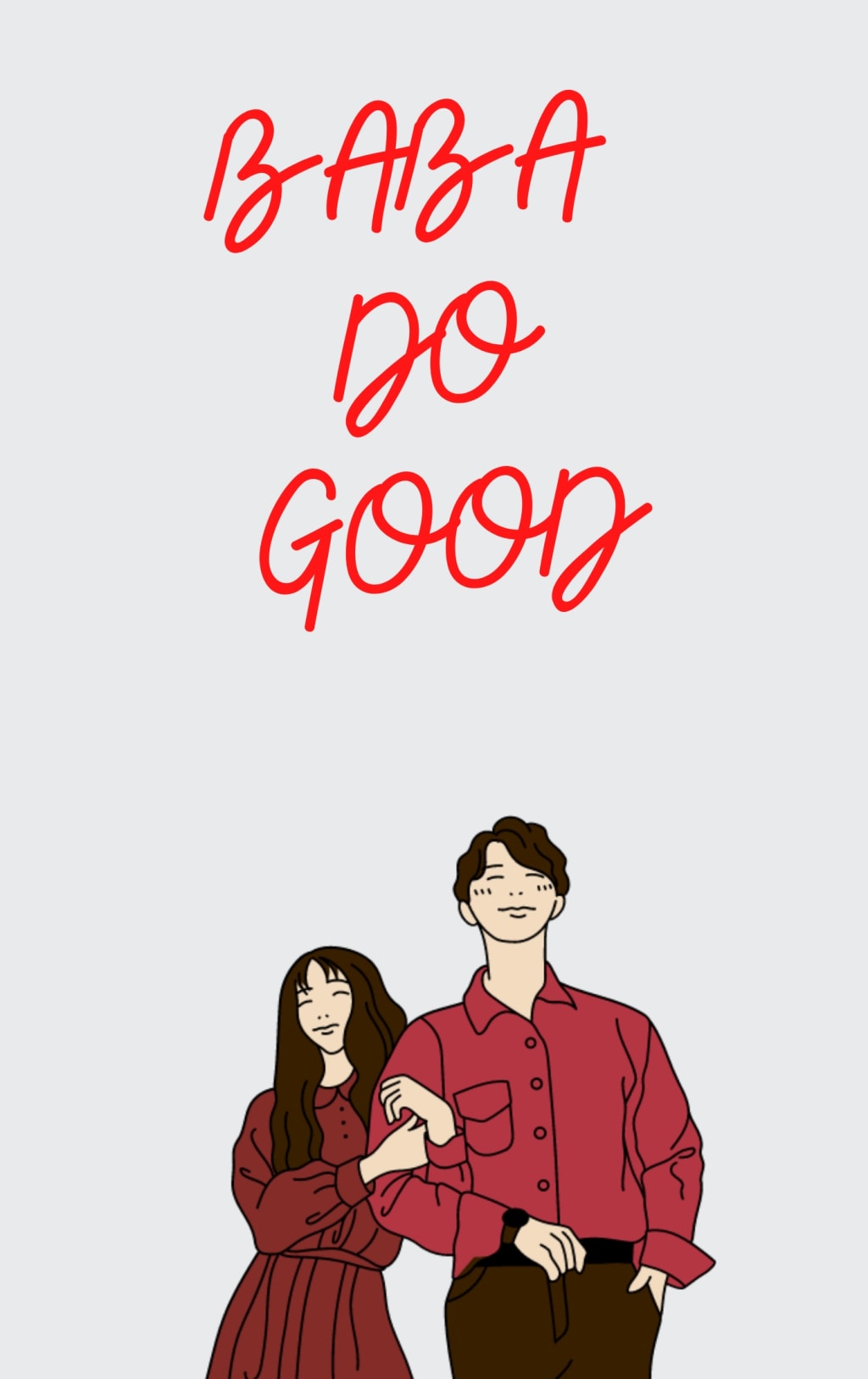 BABA DO GOOD

Only myself and God knows why this old man has been patrolling my quarters every time the compound is empty. With all the information I have on my landlord, I know he is a blunt person and he is not scared to make his intentions known especially to a female counterpart he would like to fuck. But, when you have my type of beauty and aura, you tend to make people uncomfortable.

So I understood that every time he came around and asked for something as absurd as matches, he wished he could grab my neck, press me into the wall, and slide that big fat cock of his in my pussy. The only sensible thing he could ask for that would to a proper conversation between us was his rent which I have paid and it was his only bargaining tool against me.

I would always make sure to catwalk when he came to my quarters so he could take a good look at my fat ass and as each side juggled when I walked away.

His dick would rise to that for sure and I know he would either go to his quarters to wank or take his frustrations out on Margaret or her mum. The other day, I saw the woman walk, her movement was quite unbalanced, Baba landlord must have fucked her silly.

I enjoyed my tease game with Baba landlord but at the same time, I was eager to have him to myself especially after that day I noticed Mummy Margaret was not walking well and I knew the reason why. I still watch the sextape of him, Mummy Margaret and Margaret and unknown to me, he also watches the tape of me and Margaret he recorded. He was worried about using it to blackmail me since I never replied to his text from the sextape, he was being careful around me.

One of those nights, there was this heavy rain that looked like it would not stop for a while. I was cold and goosebumps appeared all around my glowing skin.

I had nothing to do, I just bundled through my phone gallery and I found that sextape again, I watched it over and over again, my pussy was dripping wet. Tonight is the night I stopped playing games with Baba landlord, I will walk through the rain to his quarters and get what I need. I went inside and selected a black lacy thong and a kimono which I wrapped over my body.

My brassieres were not needed. The rain made my kimono glue to my body, you could easily see the shape of my ass and my hardened nipple through my wet kimono. I decided against knocking on his door hoping to catch him in the middle of some shenanigan.

I did catch him but it was not the type of shenanigan I was expecting.

I was expecting to catch him fucking Margaret or her mum. I was hoping to catch Margaret's mum. I wanted to see her face and how she would react, and also I wanted to watch her getting fucked. I wonder why I fantasized about that but I was interested in fucking Baba landlord alongside Mummy Margaret.

Will he be able to handle us? Will mummy Margaret be able to outfuck me? These are the questions that circled in my head and I wanted an answer to them. As I opened the door, the room was pitch black but the television provided enough light. I could hear loud moans from the sound system.

Baba landlord was watching porn. It was not until I got closer that I realized I was the main act in the porn he was watching.

The revelation came with a little shock but with a lot of amusement. I never knew he caught me and Margaret fucking and I never knew he had it on tape. The video was taken from the right angle though and I sure would like to have a copy before I leave his quarters. When the clip where I held Margaret's head and guided it into my honeypot came on, it turned me on more.

The way she expertly held my thighs apart, and the look on my face said it all, I was in fuck heaven. My new thongs were soaked now not by the rain but by my juices. There was no trace of Baba Landlord still so I figured I could make use of the spare time before he came around.

I rested my elbow on the backrest of his couch and dipped a finger in my pussy.

My finger continued to easily slide in even though I was pushing so gently. That is what being overly wet does to you. I must have been at it for a while but it was so sweet watching my sextape and fingering myself to it. I could not snap out of it even when two palms grabbed my breasts from behind.

There was no need to fear as I knew who it was, I just leaned into him and let my fleshy ass grind on that big dick. There was no conversation between us, I continued to finger myself and moan in his ear and he continued smooching my boobs.

I wanted him so bad, I grabbed his dick from behind and started to stroke it, he got my message immediately and bent me over.

To be honest, Margaret was not exaggerating when she described his dick. It was exactly as she had said. I could swear that I saw stars when he first penetrated me. I felt so full and tight at the same time. Warmth started to spread around my body as he slowly squeezed his dick in and out of my pussy.

His dick made me feel like a virgin again, my pussy walls just held onto his dick and gave it not much room to move around. The sex was slow paced and the only thing missing to make it look like lovers making love romantically was the absence of some slow soothing music in the background.

He went slow all the way but started to go in deeper. That forced moans out of my mouth and they became more audible.

With a final deep push, he wet the insides of my pussy with his cum. My legs shook a bit from standing for too long and the impact of his dick. He led me to the couch and excused himself. When he returned, he had a bottle of red wine with him and two glass cups.

All through his walk towards me, the only thing my eyes were glued on was his dick. It did not look like he had just cum moments ago, it was semi-hard and could move too hard quickly. He poured us wine and we sat naked facing each other. His first question for me was what I wanted from him.

There was no need to sugarcoat anything or act immature, I just wanted his dick and a copy of that video he was watching.

He was quite surprised at how blunt I was but, it is what it is. I stretched my legs to where he sat and used them to move his thighs apart. He was hard already. I pressed the sole of my feet around his shaft and massaged it. He relaxed his back and let me have my fun and I enjoyed watching him coo from the massage courtesy of my soft soles.

After watching him to my heart's content from the corner of my eyes, I gulped the rest of my wine and got off my ass to blow him. He was still lost in the reverie of my foot massage that he did not realize what was about to happen. He jumped a bit when he felt something warm and cold around his cock.

I paid all homage to his dick and went gawk, gawk on it.

I tried to let him slide into my throat but the head of his dick would just not fit in and I kept on gagging on it. My eyes were red and teary so I just let it go already. I maintained eye contact with him till I mounted him astride and guided that fat dick into my pussy.
Before I started riding him, I whispered what I wanted in his ear then I started. My arms circled around his neck so I did not fall off, he helped me hold my braids in place so they did not interfere with what I was doing.

As I felt my body nearing an orgasm, I rode him faster and suddenly, my body cracked and I let out a cry to signal that I was cumming. My body was still vibrating when he laid me flat on the couch, chest first and entered me from behind.

He came close to my ear and whispered in a shaky voice,

"You and Mummy Margaret? OK". That has now been agreed upon. I held my head in my palms as he fucked into me, I could sure feel his dick in my brain.


About the Creator
As a passionate writer of fiction and general articles, I invite you to embark on an extraordinary literary journey with me. With immersive stories and thought-provoking articles that will captivate your mind and touch your soul.

Reader insights
Be the first to share your insights about this piece.
Add your insights