Aunt's Thanksgiving Stuffing!
Starring Casca Akashova & Aria Banks.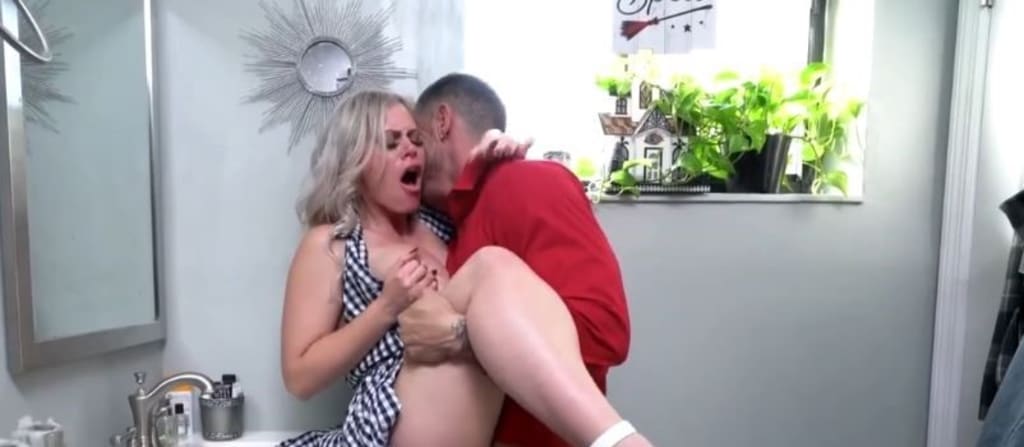 Every now and again I find a new porn website to delve into with loads of weird content. There's so many popping up at the minute it's hard to keep track of them all. Some are off shoots of other porn sites with a different type of niche for porn fans while some are amateurs trying to make professional looking porn.
I believe the people behind 'Amateur Boxxx' are in fact amateurs but they do some pretty professional looking stuff. If you're looking to join their website on a monthly rolling membership it will cost you $24.95 which is pretty standard across the internet. For a 3 month membership it costs a bit more at $59.95 which is a saving of about $20. You can also get a trial at the price of $2.99 for 3 days worth of access which works out at about a dollar a day.
It's quality content to be fair; this scene I watched demonstrates that proficiently with it's of use of additional actors and good production values.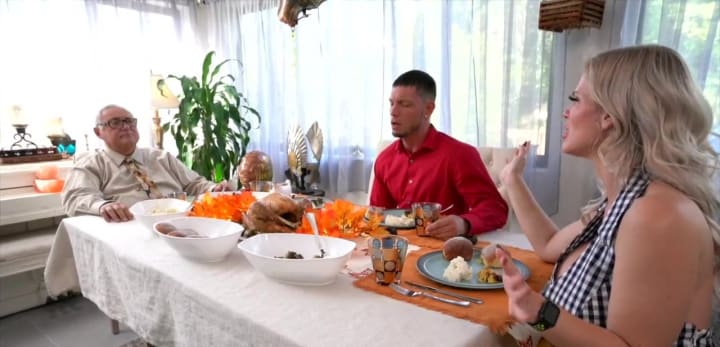 Set at a Thanksgiving Day dinner in America, it's all set out to look pretty genuine and convincing. A family which includes Casca Akashova as the wife, Aria Banks as her daughter and an unnamed elderly gentleman as the husband; are all sitting down to a nice meal. The elderley gentleman's nephew Ritchie has been invited to the dinner and is welcomed by the gorgeous Aria at the door. It appears the pair have a bit of a history as she seems over joyed to see him. Yet she is disgruntled by the appearance of her glamorous mother Casca who literally rubs Ritchie's face in her breasts.
Casca Akashova seems to slip in and out of a Russian accent; I'm not actually sure what her actual accent is as she sounds American at times as well.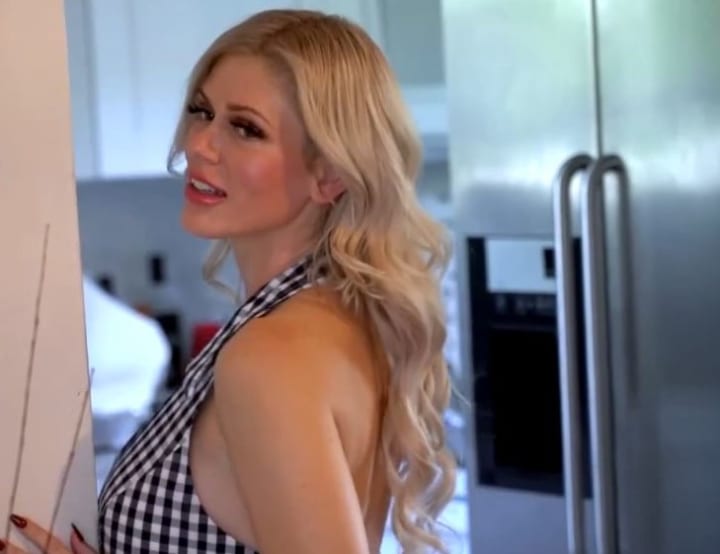 The pair take Ritchie to the table to see his Uncle who is already sat down ready to eat. What takes place is one hostile dinner between mother and daughter who both seem to want to win the affection of young Ritchie. I couldn't find Ritchie's full name but he does a good job at being the object of Casca's and Aria's desires. While all four talk at the table, Aria decides she's going to give her former lover a hand job discreetly.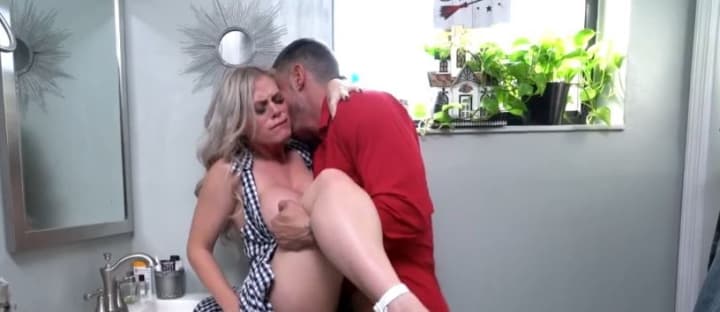 It's a bit unrealistic; I'm sure his Auntie and Uncle could see their nephew's giant nob from a mile away. Auntie Casca gets wind of this and decides to call Ritchie to the kitchen to give her a hand. Casca Akashova looks amazing in a low cut summer dress; when in the kitchen she reveals to Ritchie she needs a hand with her massive 32G breasts. She exposes them to her nephew who is happy to give them a worship and a suck. Fans of Casca should know that she actually hates wearing bras and chooses not to. Ritchie literally bends her over one of the counters after having his dick sucked.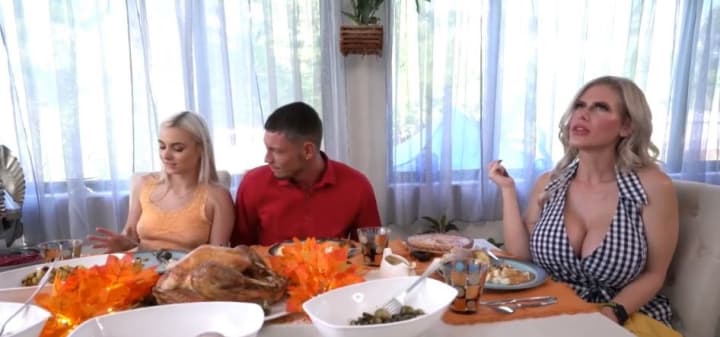 The pair are interrupted by Casca's husband shouting them from the dining room. It's hot sex but again it all seems a bit slap stick as Aria resumes Ritchie's hand job and even gives him a blowjob after pretending to drop her silver wear. I suppose it's no different from those old style porn films. Eventually Ritchie goes to the bathroom to freshen up where he's greeted by his aunt again. Earlier in the kitchen she revealed to Ritchie that she merely married his Uncle for money. It makes her character all the more sexy and convincing in the role she's playing.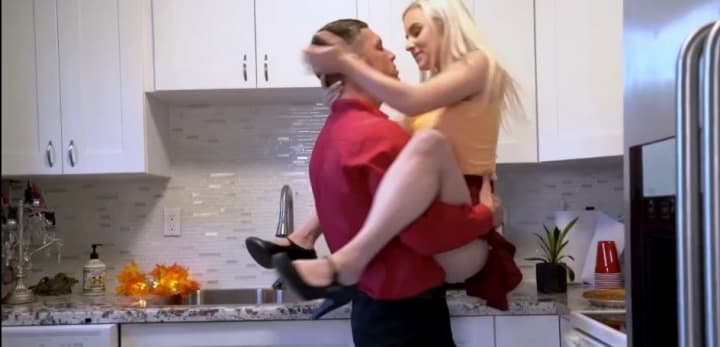 The position is good here as Ritchie has Casca in a standing missionary type pose. Flicking her dress up is just as hot as well as Casca portrays the promiscuous Aunt really well.
Unfortunately for Ritchie, his aunt doesn't finish him off after she herself orgasms; leaving him pretty frustrated. While away Casca's husband tells her daughter that she should model some bikinis for Ritchie to possibly re-ignite their relationship. Aria is a bit worried she offended Ritchie and goes to meet him in the kitchen to help him with dessert. Turns out she never and he gives her a good smooch while lifting her up. Aria only entered the porn business back in 2019 so she's still relatively new. She's absolutely gorgeous though and is pretty 'glammed' up in this scene as well as her on screen mother.
Eventually Ritchie has her bent over the kitchen counter with her tits on display for his pleasure. It's a good scene if a bit slap stick and everyone plays their part really well. I've got to give it 3 out of 5 though because some of the skits are a bit stupid. Still worth a watch though as festive porno with all the taboo niches thrown in.
3 out of 5.