A Tender and Loving Face Fucking
A Short Erotic Story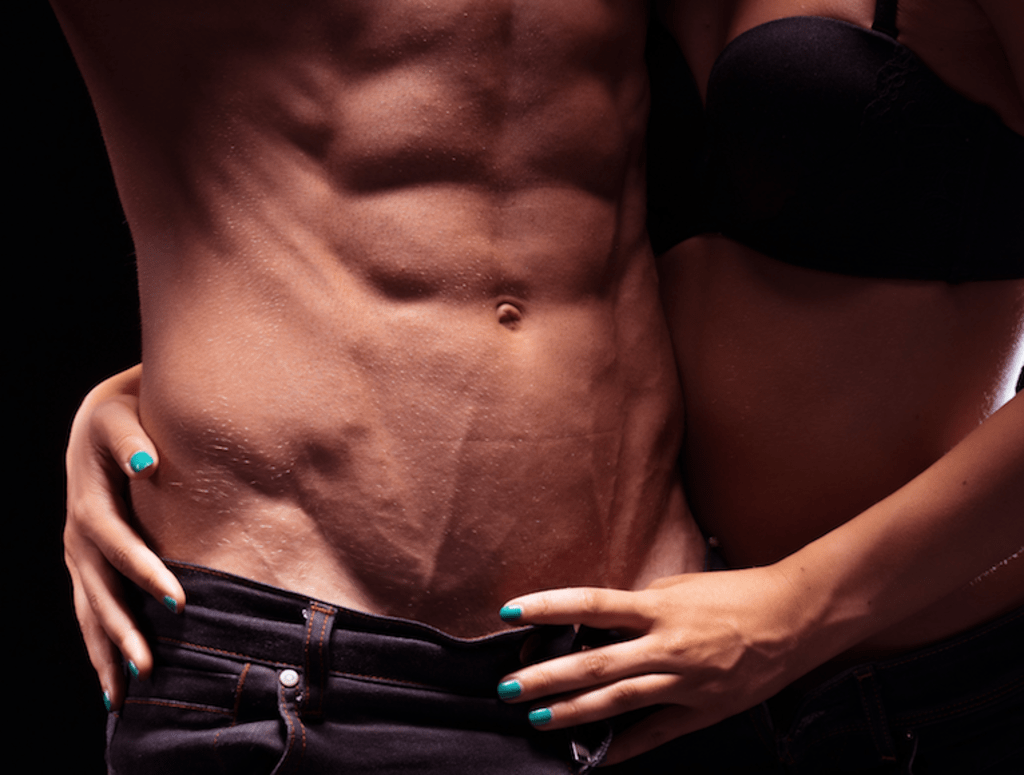 Having your face fucked might not sound the most romantic of acts, but like everything in life, it depends how it's done.
I'd only been seeing Jake a couple of months when he did it to me, but once he did, I knew he was a keeper.
Jake came over to my place on Friday evening. As soon as he was through the door, he pressed me up against the wall and he kissed me like he needed me bad.
He stroked my face as he slipped his tongue into my mouth. He ran his fingers through my hair, he groped me through my clothes, his hands roving all over me, he kept me guessing, he made my head spin. He worked a hand up my top and under my bra, he cupped my breasts and rolled my nipples till I was moaning and grinding against him.
That wicked boy ran a hand up my skirt; I stepped my legs apart to help him. He rubbed me through my sopping knickers, he dropped to his knees before me, he pushed my skirt up and dragged my underwear down to my knees. He looked up and grinned at me, then he buried his face between my legs.
Jake kissed me there with slow, wet presses of his full lips. He ran his tongue all over my pussy, he pressed his face into me and found my clit.
I moaned and shuddered as he flicked the tip of his soft, hot tongue over me. I tried to stop my legs buckling beneath me it felt so good, so fast.
Jake slipped a finger in and out of me, then two, as he flicked his tongue back and forth over my clit. He went faster and faster until he found a rhythm that matched the thrusting of my hips. He held me up with his hands on my hips to keep me on my feet as I shouted and climaxed hard against his face.
Jake kept licking and kissing me, that wonderful rogue, until I couldn't take any more. He picked me up and he carried me over to my sofa. He set me down gently. He held my face as he kissed me slowly and deeply.
Jake stood up over me. He pulled his clothes off slowly, and I laid back and enjoyed the show, the sight of his broad chest, his muscular arms, the ridges of his stomach that made my cunt throb.
He pulled his jeans open, he shoved them down, he stepped out of them. I could see the bulge in his white cotton underwear, I couldn't seem to see anything else. Jake pushed his boxer shorts down and his cock bounced up, and it was thick and hard and ready.
I've never been a fan of dicks. Don't get me wrong, they can be great, when used properly, and I love a good fucking. But dicks aren't exactly the prettiest of body parts. I've never lusted after the sight of them. But it's different with Jake. His cock is a work of art. It's smooth, it curves up elegantly, but it's heavy and bulky and so wonderfully masculine. The sight of it makes my whole body tense and suddenly I can't breathe properly.
I expected Jake to settle himself on the sofa between my legs. I was eager for it. I was desperate for him to slide that magnificent cock into me and fuck me senseless. But that wasn't his plan, apparently.
Jake got up onto the sofa and stood right over me. He held his cock in one hand, he gave me one of those cheeky grins that makes me melt, then he lowered himself down so his knees were either side of my chest.
Jake's cock filled my vision as he held it over my face. He lowered it down towards my mouth, but I was so turned on, I raised up to meet it, and I kissed the tip of him. He made the most glorious of groaning sounds, so I kissed him again.
I pressed my lips against the underside of Jake's cock. I found that sensitive spot he has where his head meets his shaft and I focussed on him there. I flicked my tongue over it and he groaned with that deep, resonating voice of his. Fuck, that sound got me wetter than anything.
Jake moved forwards a touch, just to show me what he wanted, and I opened up and took him into my mouth. I tightened my lips around his cock, I sucked on it as hard as I could. I tried to move my head back and forth, but it wasn't easy in that position. But then Jake stopped me.
He cupped my face with one hand and he held me still. He did it gently, with the lightest of touches; it made me sigh it was tender. And then he began to move.
Jake rocked his hips back and his dick slid almost all the way out of my mouth; he shuddered as my tight lips slid over his glistening head. He pushed back into me, he sank his cock into my mouth, and he moaned loud with gratification, I saw his eyes close tight in pleasure.
He pulled out once more, he pressed into me again, and he gazed down at me this time with happiness all over his face and what looked like love in his eyes.
Jake kept eye-contact with me as he fucked my mouth. He stared down at me as if I was the most precious and beautiful thing he'd ever seen. My heart raced to be at looked at with that, with such intensity and such… love. We hadn't used that word yet, we were still new, but I thought it again, and in that moment, I felt it.
Jake thrust back and forth in my mouth, but he didn't press too deep, he didn't make me choke or cough, he was careful. We held each other's gaze, I watched his face as he moaned and panted, he saw my eyes widen, my face flush deeper.
Having your mouth fucked might sound degrading and aggressive, but he made it feel like it was the tenderest of acts.
He moved faster and faster, but he stayed gentle. He kept hold of my face, he stroked my cheek softly with his thumb, he ran his fingers through my hair with his other hand. He kept looking at me like that; I felt loved, cherished, adored.
I watched Jake's pleasure grow, I saw how his body tightened, how his gaze grew more ardent. His sounds came louder and with mounting urgency.
Jake's pace quickened again, his cock flashed in and out of my mouth, but I could tell he was holding himself back. He was taking his pleasure from me, but he was still making sure he didn't hurt or choke me.
He started to talk between his gasps and moans. He told me how amazing it felt, how good it looked to have his cock in my mouth. He told me how beautiful I was, how I turned him on like no one else. He kept stroking my face and I radiated with pride and affection for him.
Jake ran his other hand over my body as he fucked me there. He squeezed my breasts and pinched my nipples, he made me writhe and moan around his dick in my mouth. I lashed my tongue over his prick as I sucked him, I wanted to give Jake as much pleasure as I could.
Fuck, it was glorious. I get so wet just thinking about it. I'd never let anyone do that before, I never thought I would, but dear gods, it was one of the hottest things that's ever happened to me. That Jake was using me like that, taking advantage of me, was a surprising turn on. There was a wicked thrill to it. But that he was treating me so tenderly as he did it, it was a delicious head fuck. It was dirty, it was bad, but it was tender and loving as well.
He looked gorgeous above me too. His body rippling with muscle and shining with sweat, his thick cock right there, the look on his handsome face.
Jake reached behind himself as he fucked my mouth. He spread my cunt, he found my clit, he managed to stoke me with the softest of touches as he thrust into me.
His moans came closer together as he moved faster. They rose in pitch, and I knew he was close. He kept stroking my clit and I juddered and whined beneath him. I felt his thighs trembling, he groaned loud and he was there.
Jake slipped his dick out of my mouth as his orgasm hit him. He roared in pleasure, he gasped, and a jet of his come, warm and soft as silk, fell across my cheek.
Jake kept stroking my face as he came over me. He kept looking at me as if I was the most heavenly thing he'd ever seen.
He moved my face gently back and forth and his come fell over both of my cheeks, across my nose, my chin, over my forehead. It wasn't disrespectful or degrading though, it was the final, perfect touch. He did it lovingly, carefully, it felt like an act of worship, it was a dedication to my beauty, a declaration of how much he cared for me.
Jake kept touching my clit as he came on me. He didn't do it with any finesse now, he was too lost to his climax, but his touch, and what he was doing to me, the feel of his come all over my face, it was more than enough. I cried out as I came a second time beneath him.
It was overwhelming. The filthiness of what Jake was doing to me, but the wonderful way he was doing it, I lost control. I thrashed under him, I moaned loud and with abandon, I leaned up and licked his cock frantically as it spurted over me. I'd never have believed I could behave to wantonly, so wickedly, but it didn't feel that way in the moment, it was an act of love between us.
As Jake's orgasm waned, he dropped his prick to my lips, and I kissed and sucked it and it kept me coming.
I kept Jake's cock in my mouth until he was limp and I was exhausted from climaxing for so long and with such force. His come with in my mouth, all over me face, in my hair, and it was wonderful.
We hugged on the sofa as we came down together. Jake offered to get me a towel to clean my face, but I was in no hurry.
Want to read more stories like this?
If you've enjoyed this story, then you might like to try one of our erotic short story collections on Amazon. They're explicit and detailed, and feature group sex, sex with strangers, sex with lovers, lesbian sex, oral sex, anal sex, voyeurism, and domination and spanking. Some are wild, some are even wilder.
Click on the link below to read a sample: