A Sensual Bad Day??
"How I had the greatest sex of my life after a bad day at work".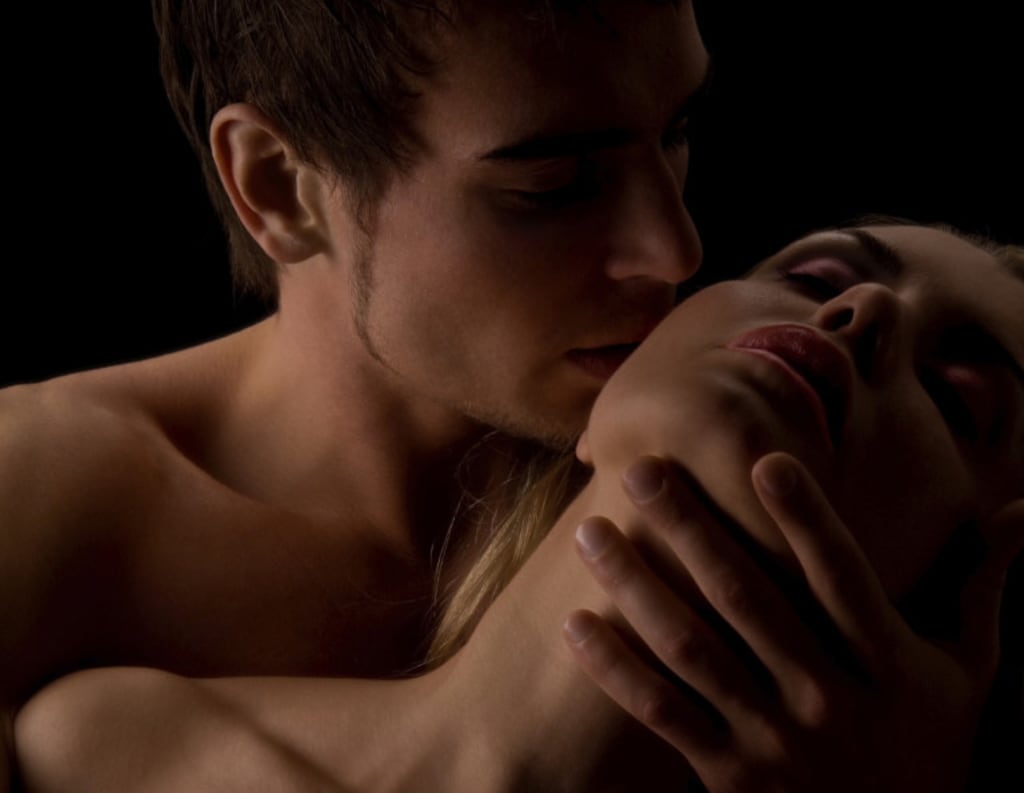 Finally, the day was over and i had to walk from my workplace to my home. I had the worst day of my life at work, I was so tired and my body felt sticky. I walked into the house feeling raunchy and i had to take a shower immediately. So i walked to the bedroom, i took off my clothes ready to bounce into the shower. The water in the shower was cold and that made me feel so great and powerful, my penis was enjoying the movement of cold water around the head.
I remember i was so dry spell, it was about five months down the line with no sex, petty things like just talking to a lady made me feel so horny. The shower felt good when the water was draining down my penis. I started to get horny with and i decided to go watch porn in my bedroom and probably polish the pole.
As i was walking towards the bedroom to "get myself entertained", i had a knock on the door. As crazy as i was in my own fantasies, i felt that knock was intense, maybe it was a female. When all of that was rushing through my mind, the knocking continued and i had to cover my penis with a towel so that i could then open the door.
As i walked towards the door, the front of my towel was a bump dancing left and right as my penis was running around my thighs. I opened the door and there she was, a pretty curvy neighbor who i had a crush with for three months. Her name was Natasha and she had moved in like 4 months ago. She had a dishy body shape, her boobs amazing with her butt hanging on her back like two water balls.
Surprisingly, she told she was bored at her house and that she wanted us to hang out and get to know each other. I let her inside my house but honestly, my heart was pounding so had and my dick was burning me up. As soon as we sat at the coach, she came close to me and told me she had a crush on me ever since she moved in.
In my thoughts, I was so already inside her enormous boobs on my face, i felt like they were calling me. So i got my mind straight and told her i had a crush one her too. She told me "let's make it matter then, i got the p you got the d, let's make a police department". I looked at her and she moved her hands from the coach towards my dick, she grabbed my dick so hard i felt like i was about to come. I had heard some people say that if you jerk it before you work it, you will last long. I had that idea in my mind but i was so horny i couldn't stand.
I got harder than i was and i grabbed her boobs and began to suck the nipples. She was making this sounds that made me even harder and hornier, i took off her top and the short skirt she was wearing. Now the stage was clear and i had the chance to hit the floor. As i moved my hands down from her body, she was breathing so first, her nipples we hard and her body was burning up.
I dived my finger into a vagina which was so wet, it felt like deeping your fingers into a bowl full of eggs. I removed the finger out of the hole and licked it, it was so tasty. She got crazy and grabbed my dick and put it in her mouth. She started to suck it for a while. I felt every move of her tongue around my head.
She stopped sucking my penis and told me to sit at the table. She came to me from the back, took my hands, place them on her boobs. She told me to rub her boobs while she softly inserted my penis into her. She started throbbing and i felt so good holding her while she was riding me. We changed the position and the turned around to face me. Her boobs were known on my face and i could suck them while holding her waist for the ride.
We did grind on each other for an hour, i was so surprised for lasting that long. Her ass made me hornier seeing them bounce on me as she was riding me. He nipples felt like little water stones in my hands, i couldn't stop holding, biting and rubbing them. I had to cum two times in a span of one hour. That's amazing huh? She told me that she had never had that kind of sex in her life and wanted us to do it again sometime. I felt so alive and luckily the next day was on a Saturday, i wasn't going to work. The funny thing is i slept the whole day on that day considering how tired my balls and I were. My day was not that worse at last!!
erotic
Writing is my passion and I am so influenced by the environment around me to write about different topics.
Receive stories by Kevin Wanjiku in

your feed