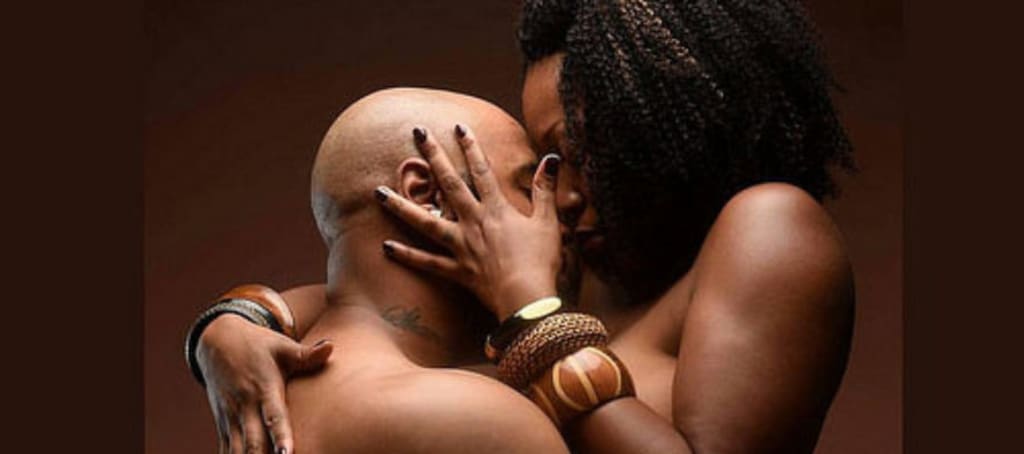 He is my secret yet perfect for me so I literally couldn't let him go. I have a boyfriend and he's good to me but my secret yet perfect man for me became my fix and I can't even go one day without my fix. Six foot two, muscular, chocolate, thick lips and grade A level pipe combined with a loving personality, bad boy persona and a hustler mindset made him so sexy/perfect for me... yet I can't be with him because I already have someone holding that position. He always picks the right time to call me, almost like he knows exactly when I'm alone and available for rendezvous. His job at a storage facility in my neighborhood made our meetings convenient so it became our meeting spot. Within minutes of his call, I would be riding the elevator with him to the roof of the storage facility. Because this is his job and technically he is on the clock, it always became necessary to keep in mind that the elevator camera was on and fully functional so restraint was key till we reached the top floor. Once off the elevator, as per his instructions I would wait by the door while he went around the hallway the opposite way in order to open the door to the roof for me from the other side. A well calculated path so that there was no actual recorded video of us going onto the roof of the building as that area was free from cameras. On the roof and feeling the summer breeze, the heat of the afternoon sun on my skin as his scent swam into my nose made me horny, his touch continuously awoke all of my senses and my lips never dared to say no or deny him anything he asks of me. I woke up feeling scandalous today so all I had on was a white spandex bra top and a matching mini skirt with no panties. As soon as he raised my skirt, the summer breeze started to caress my pulsating pussy and the sun's heat felt good on my waxed snatch. He bent down and started playing with my clit, the summer breeze blowing on it & every stroke of his fingers felt like a double with the breeze filling in like a hype man.
"What are you doing to me?!" my question.
"What you want me to do!" his response.
My nut came from deep in my spine and hit the edge of the waterfalls with the biggest splash, an uncontrollable shake came over me and a low moan rolls out of me. That moment in time could not get better and yet the second he slides into my wetness, it all of a sudden does. Deep wood strokes, sloppy kisses combined with clit n nipple massages are truly the ingredients to wanton rooftop fucking. Our union of chocolate bodies, warm fluids and body heat made us ignore the world around us, we became one and time stopped just for us. Only this man could make me feel this way and I was rightfully addicted. He became my drug and rehab was not an option. Did it ever cross our minds that someone could see us? He certainly could get fired if a coworker or supervisor caught us. I have a boyfriend and he is also in a relationship so at any point of our lives, those people could catch us in the act.
He is my secret yet perfect for me. I could not and would not let him go.
As always, I encourage you to checkout all of my blogs here and here. Leave a tip! As Biggie said, "Spread love it's the Brooklyn way!" Subscribe to my YouTube channel!
erotic