A Love Letter to Porn
True love knows no limit...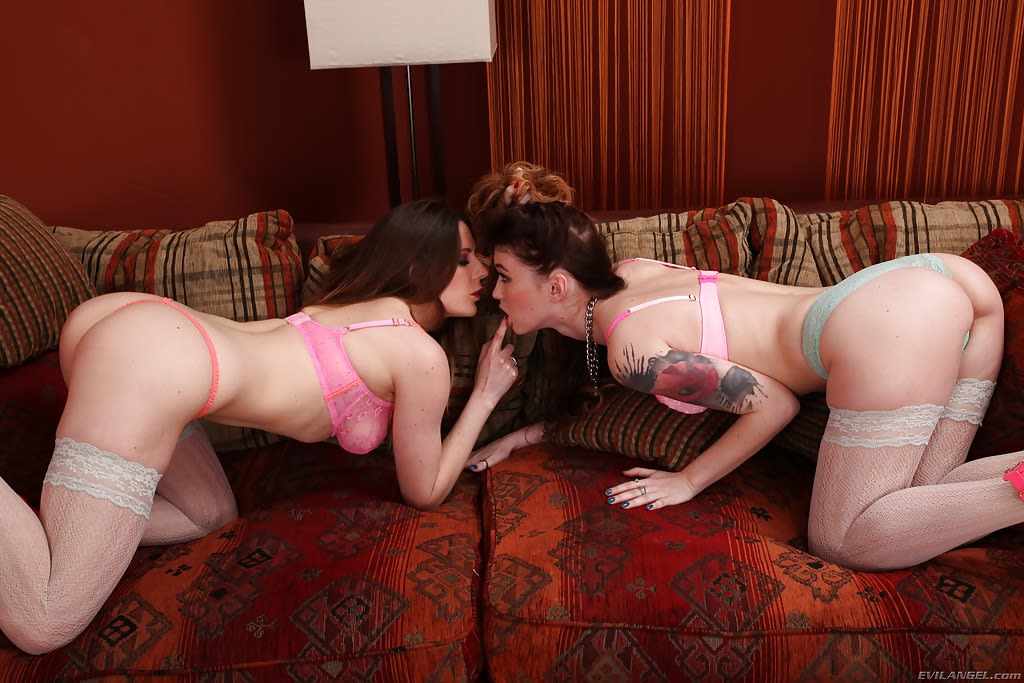 Dear Porn,
First of all I just wanted to say I'm so sorry that people judge you so harshly, and before they even know you. Especially when you have never judged anyone else, you have never discriminated against anyone. You don't care about gender identification, size, sexuality or race, you have never looked down on anyone for their fetishes or niches. You embrace all of it. All you've ever wanted to do is make people happy, pander to every single persons needs, wants and fantasies. Yet you are down trodden by people that are too scared or ignorant to truly get to know you. By and large, you are a feminist, you have always believed that women should be paid MORE then men, and that is unheard of. You understand that your female performers are largely the key ingredient in your success and you cherish them.
Even though we are no longer together, you have never turned your back on me. When I decided I had to leave you didn't try and trap me, you didn't blackmail me or kick and scream. You gracefully let me go, and you told me the door would always be open should I wish to return. Instead of closing me out and cutting me off, you applauded my achievements outside of you! You still nominated me for awards, you still invited me to feature dance and sign at your events so I could still connect with my fans. You showed me love that I had never felt before.
Yes, of course, we had our ups and downs. There were days that I hated you. Days that I wanted to leave so bad I would cry in the bathroom, and my body just didn't feel up to it but I still dragged myself to set, and it wasn't cool those times you gave me STDs… but everyone makes mistakes, I made mine too. I will never forget our times together. You took me to places I had never been and gave me experiences I will never have again. Anal in Italy, Blowjobs in Barcelona, POV in Paris, Gang bangs in LA, all the pussy I could ever eat in Budapest… Vegas, San Fran, Prague, Norway…. You flew me all over the world. Then you bought me a house, which so few people my age have. You built me a platform to go on and do other things away from you, you built me a following, and I will never forget that or turn my back on you, I will never truly leave you. I am so thankful for everything you have done for me, I love you, porn, truly I do. I know I've said some shit about you in the past, but we all say things when we are angry.
I know that you love me too. You are too good to me sometimes. You are more accepting of me than anyone ever has been. You have never asked me to change, or lose weight, or get surgery. Of course there were times when outsiders tried to push their opinions, but I always stayed true to myself, always. For you. That's why I couldn't lie to you anymore, when I knew my heart wasn't in performing, I just could not lie. You knew, you could see it. After my Rocco scene won that AVN, you knew. That was the best scene I had ever shot. I gave you my everything and you awarded that performance. I never stopped loving you. I just reached a new stage in my life. I want a family you see, porn, and I knew that I just couldn't do that living the lifestyle I was living. It works for some but I prefer to start a new chapter. I will never be ashamed of you or hide you away, I will embrace you with everything I have and try my hardest to let others see how great you are. To attempt to stop the stigma that is attached to you. To lift you up, when ignorance and conservative thoughts try and hold you down. You are definitely not perfect, don't get me wrong, but who is? There are a few things that you could do to improve, you know that. But I get that it's hard, when everyone is always stealing your shit for free on the internet, so money is a little tighter than it used to be, but I see you out there trying to survive and change and adapt to the environment. It's hard, but you got this.
I know I still toy with you sometimes, I am there occasionally and then I'm off again, it's only because I miss you sometimes. I hope you understand.
All my love and dirty thoughts,
Samantha Bentley xoxo
porn star
About the author
Born and Bred Londoner, Mother to baby Roman and my two pooches, Plant Eater, Yoga and Aerial Teacher + Learner, Music Maker... was once in Game Of Thrones, was once a Penthouse Pet, used to win awards for getting naked.
Reader insights
Be the first to share your insights about this piece.
Add your insights