8 Steps To Figure Out Which Anal Toy Is Right For You?
Choose the right anal toy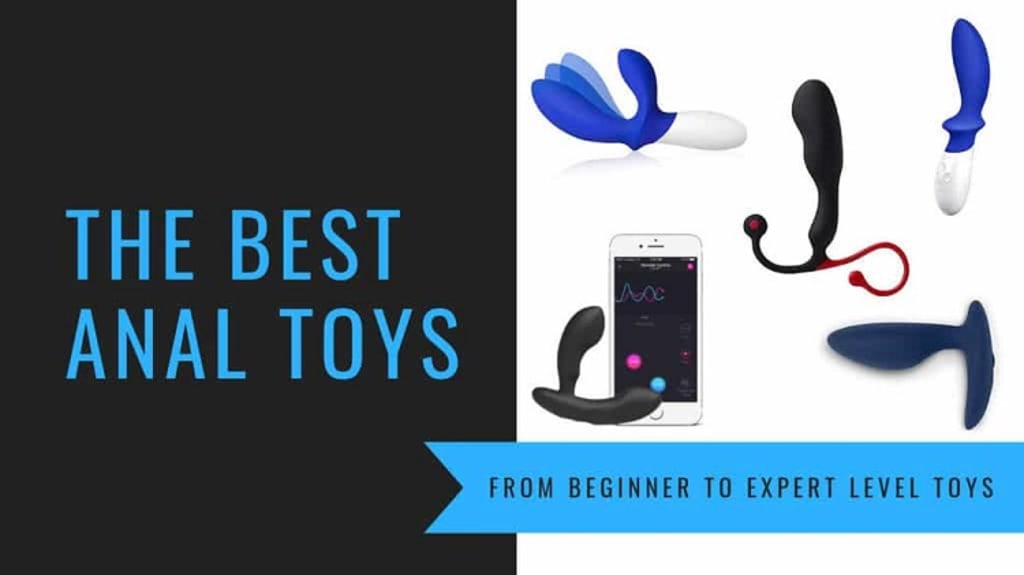 find the right anal toy
Anal sex is fun. Any sex is good. But anal sex has another appeal. There is this taboo factor related to it that makes it pretty exciting to try. Many sex educators recommend using anal toys for getting intro into anal sex. Then there is one P-spot that stimulated, provides the most satisfying experience ever. Women have orgasmed through this. So why not try anal toys to get into this unchartered territory?
But before that, you need to be aware of various things. There is a whole lot of misinformation regarding this topic. You need a proper methodology to understand the working of anal toys and their effects on your body and libido. With a very huge market working behind the marketing and selling of anal toys, you can't risk anything. There is so much variety that the mind can get confused about what is the right toy for you.
But, don't worry. We are here for you. There are many tutorials but what if we give you a step-by-step guide to let you easily enter into the world of anal toys!! Sounds exciting right? Well, we are here for that. Let's start with something simple and after reading this article you will get to know, how can you try your hands or ass (pun intended!!) on some pretty good anal toys and find the right one for you.
1. Getting information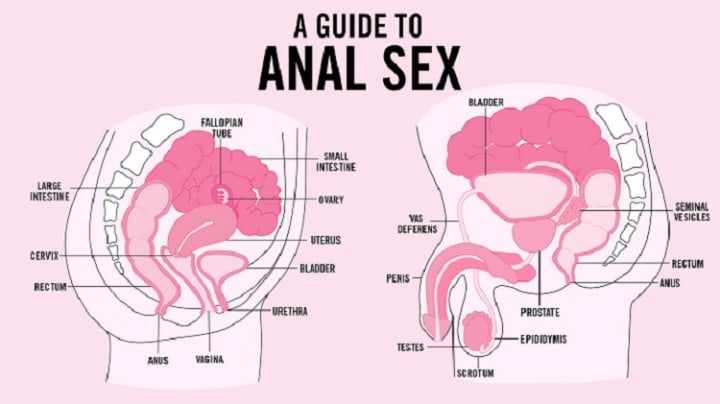 Before getting into anal sex even with toys, read a lot about this topic. What are the implications? What are the side effects? Should everyone try it? Is it really fun? Ask these questions in discussion groups where people have tried them. If you have any friends who are into anal play, ask them about the first-hand experience. Because the thought is daunting as it is attached to so many taboos and prohibitions. When you have accumulated enough information, then start to get into this territory.
2. Try Alone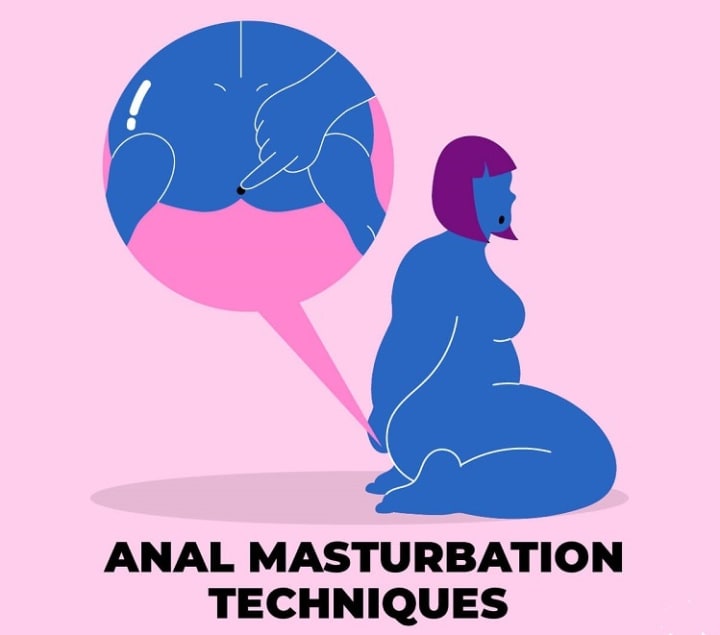 See, sex toys are fun. Anal sex toy use is just like masturbation. It is fun when it is part of the exploration. So basically with anal sex toys, you are exploring for yourself. When you buy something, like a small but plug, start slow and try it alone. Don't make it a two-person event. Keep it solo, so that you can be relaxed and worry-free that nobody will judge you. You can do so many things going solo. You can read the manual about how to use it. You can try different weird positions which feel comfortable to you. The surprising sensations might entice you and you might like it.
3. Purpose of sex toy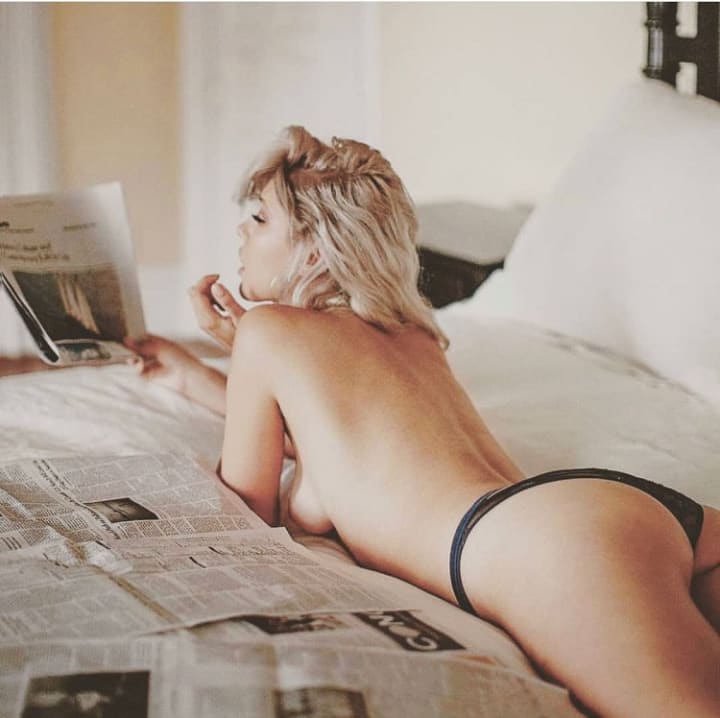 Do you want your toy to stick out of anus? Do you want to wear it while going outside? This is a major question. The anal toys became famous through BDSM play where the dominant partner is asking the submissive one to wear anal plugs outside. And then when you come home, you take the anal plug out and have great sex. So the purpose is important. Once you have decided on the toy, you can start is slow and as above mentioned, go solo, so that you can be sure about the comfortability of the toy.
4. Try Different Size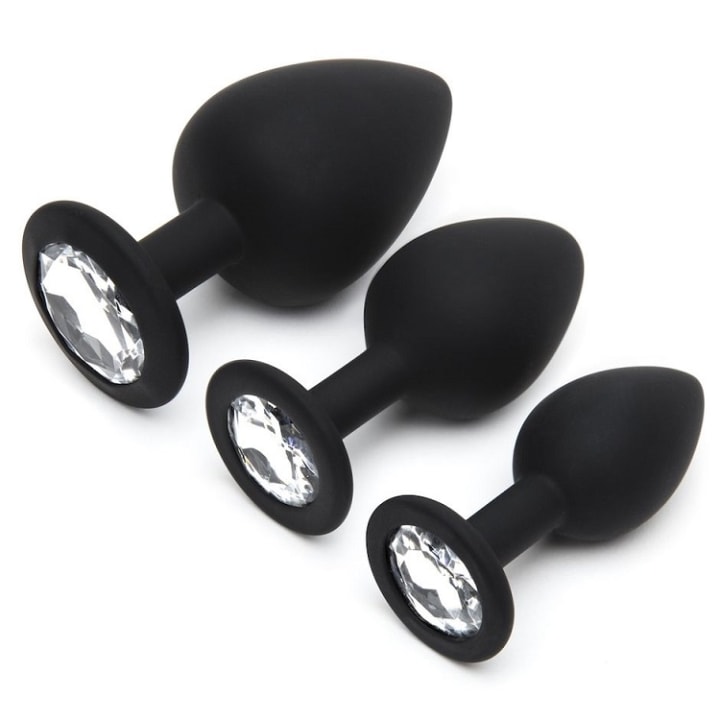 Finding the right fit of clothes is not simple. Then this is the anal thing. Choosing anal sex toys can be difficult if you are not clear about size. You can't jump to the extreme level in starting. But starting phase doesn't mean that you need to start with the minuscule ones. Start with small products that fit into the anus and you are comfortable with them. Slowly you will be able to accommodate larger size toys without any worry. Remember, it's all about having fun. Don't make it a hard task for yourself or an uncomfortable one.
5. Which Material Do You Like?
Materials differ in their qualities and sensations. There are many materials available in the market for sex toys and their functioning. Low-grade materials like petroleum products are not good. Buying body-safe material in terms of anal toys is a great decision. We are going to give you a list of some of the body-safe materials in terms of anal toys that you can try and choose-
-Stainless Steel: A great material. It is durable and smooth. Temperature play can be easily explored with this material. It doesn't drag the skin.
-Glass or Crystal: A new invention but worthy of mentioning.
-Silicone: Body-safe and accessible to all.
6. Want Vibration?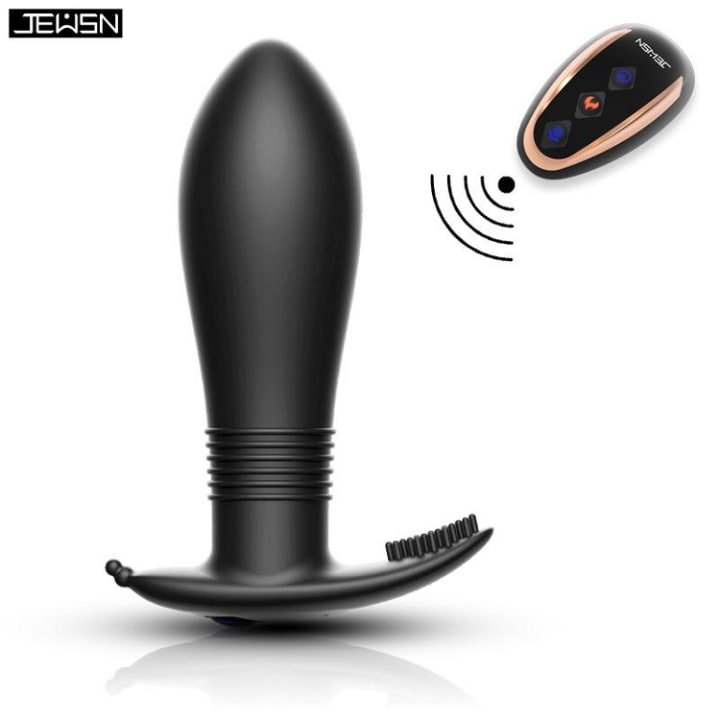 The big question as it changes the whole experience of anal sex toys. Vibration uses motors and this something makes the toys a little bigger. But they are greatly loved by all anal sex lovers in the world. There is something truly erotic about people enjoying vibrations inside the anal cavity. You can try a small bullet anal plug that vibrates and then see for yourself.
7. Plugs, beads, or Dildos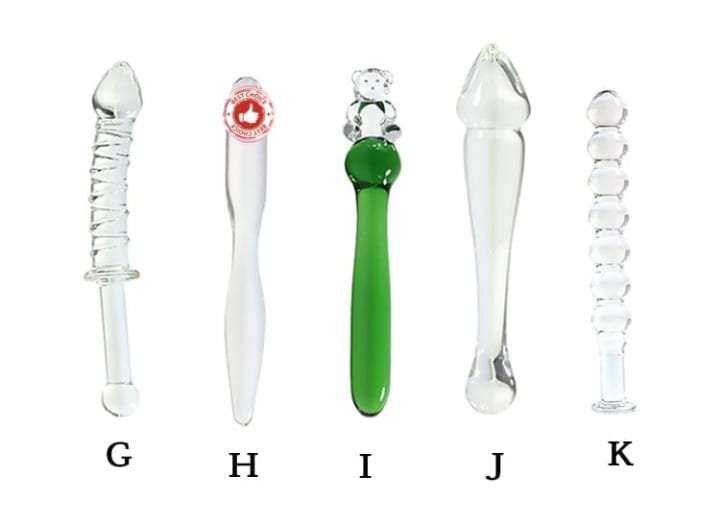 These three are the most common type of anal toys in the market. Butt plug fit into the anal cavity and are mostly used for wearing it for a longer duration. Anal beads provide groovy sensation inside the cavity as they provide friction. Dildos are for insertion and removal things. They are great for masturbation. You have to be clear and use them separately to understand what do you like.
8. Cleaning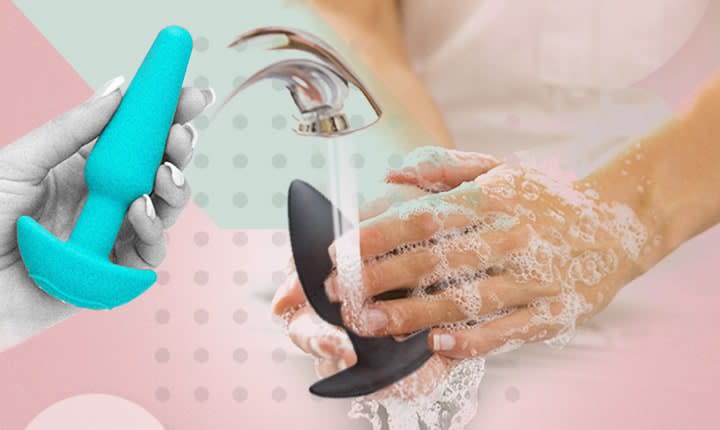 Cleaning in terms of anal toys is a great factor. The anal cavity is prone to many infections. You need a toy that can be easily disinfected and cleaned. Also, you need to be aware of the easy cleaning of the toy and anal area. Safety always comes first. This might compel you to change your choices in terms of toys because the effect certain materials have on skin can't be ignored.
Conclusion
This is our step-by-step guide to choosing the right anal toy. Remember, this is not a scripture. It is prone to adaptation or you can say it can be improvised based on your preference and choices. Just remember to have fun with the exploration.
sex toys
I own an online store, visit www.honeysx.com, and I am willing to make friends and share the experience of using sex toys