10 Behind the Scenes Secrets of Porn
You'll never jerk off the same way again.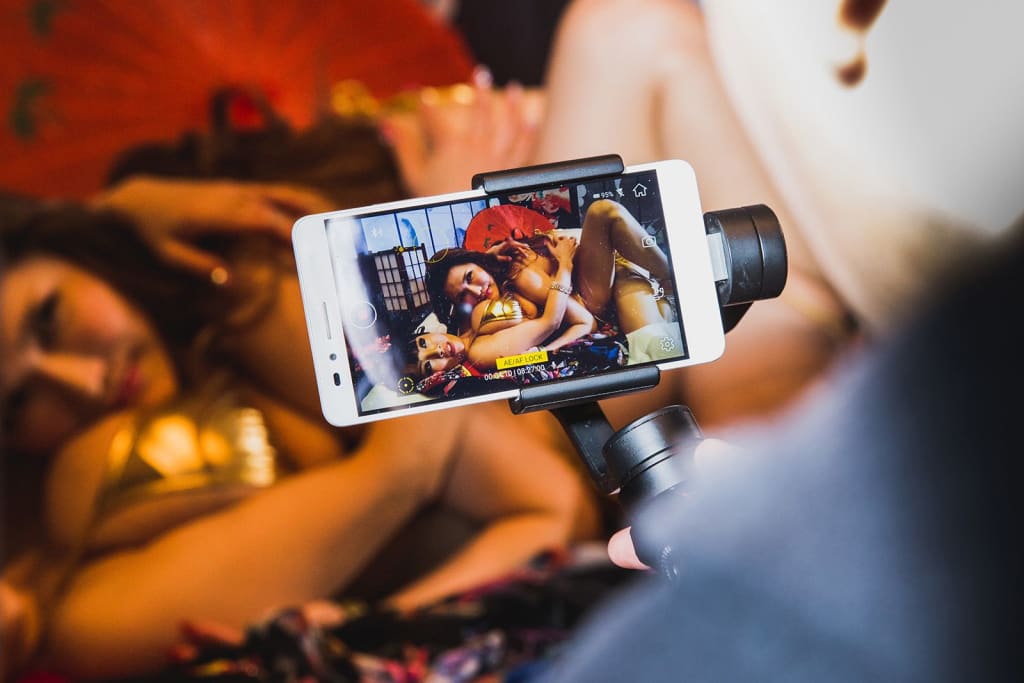 Me, playing piggy in the middle.
I stumbled into the sex industry at the age of 18—that was 13 long years ago, so it's safe to say I know my way around. Doing everything from stripping and feature dancing, to full on hardcore porn all over the globe, for the biggest names in the industry, winning awards (yes we have them), and gracing the covers of magazines.
People are always intrigued by the sex industry whether out of genuine interest or disgust, people always want to know more… How? Why? Where? Who? What? When?
Here are 10 industry secrets to feed your thirst:
Yes, we still shoot on our period.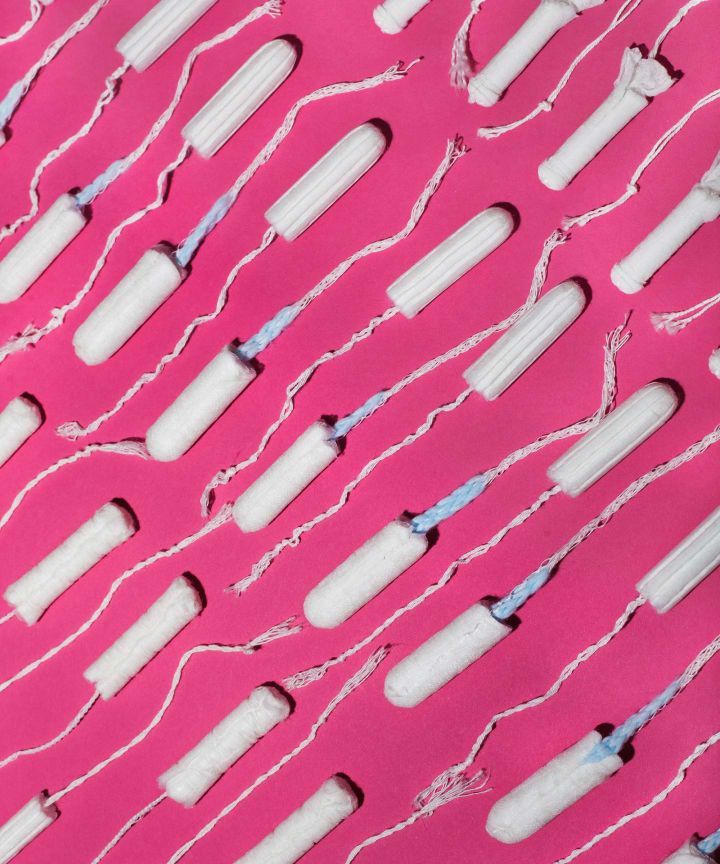 Well, some of us do. I have friends that would time their period accurately and take that week off every month. Most of us, however, don't want to miss out on a week of work. So, what do we do? The secret to our success is…make-up sponges…yup, those little synthetic sponge triangles sitting innocently in every drug store makeup aisle and most girls makeup bags, we put them inside our vaginas, so that we can continue to make dirty movies for your viewing pleasure, without it looking like a murder scene. You're welcome.
It's also not that comfortable, those things absorb moisture (they are sponges remember) so fucking for hours with a very dry pussy can get a bit uncomfortable. Sometimes they also get stuck… yes indeed, and it's some lucky camera guy or scene partner that has to stick their hand in a performers lady bits and fish around for a blood stained make up sponge. It's all love though, porn is like one big, kinda gross and weird, family where we've all had sex or seen each other naked and it's as normal as going for a coffee with your mother.
To make it a little more comfortable, I like to cover my sponge in coconut oil before inserting it, it also makes everything smell like coconuts down there.
That cumshot isn't cum.
Ok, so in most cases the cumshot in porn is actually cum, especially hardcore internet porn. But when you shoot a porn movie for TV, there is a softcore version of the scene where certain rules apply. Those rules include that no cum can land on the face (boo) and you are not allowed to see the cumshot actually exiting the penis. So if you have already shot a hardcore version of said scene, the dude has already cum. So that cumshot that is so elegantly splattered all over the girls tits in your $25 hotel room pay per view porno? That, my friend, is Gaviscon heartburn medicine or soap being squirted from a syringe. Yup, indigestion medicine with a minty taste or inedible, cheap, hand wash.
This trick is also used when male performers can't achieve a pop shot and the girl looks like she wants to die of boredom and the camera crew are all checking their watches, at that point the good old gaviscon is pulled out...Will you ever be able to look at your creamy, gloopy heartburn cure the same again?
Fluffers don't exist.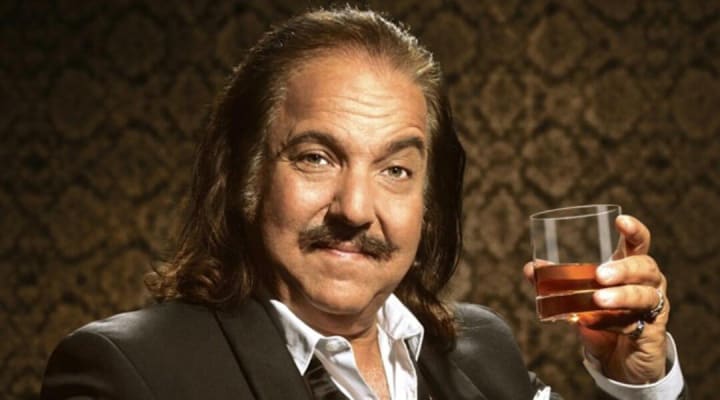 It is SO weird to me that this is one of the main things I am asked…no, flutters don't exist. I don't know what it was like in the 70s when the porn industry was small and the stars were… well… STARS. There was money in the industry because the internet hadn't been invented and you lot weren't stealing all our work for free and bankrupting companies. There is no way a company no days could afford to pay someone just to get a dick hard on set and go home (well, some could, but they wouldn't, they'd rather get the girl on set to do it and keep the extra money for themselves)
Nowadays, if you can't get a stiffy, you better fucking hope and pray your scene partner likes you enough to help you our before you start shooting, or find someway to get hard that doesn't take too long.
Soft cocks do not look good on camera, rest assured news travels fast in this industry and you probably won't get booked again.
We are not millionaires.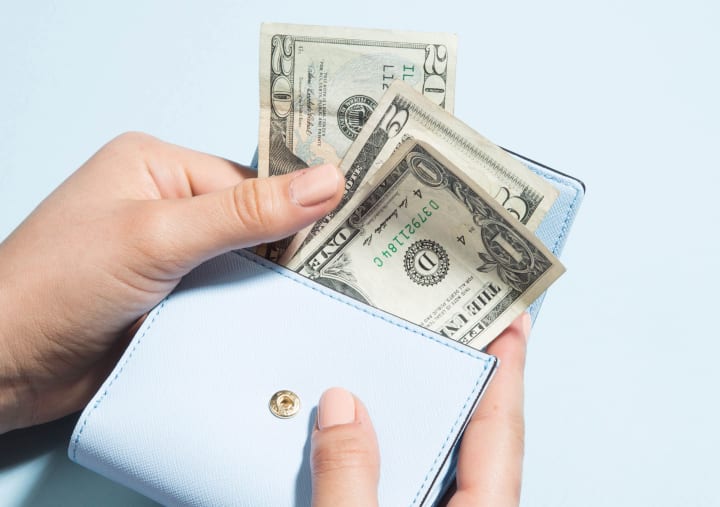 I wish. I mean, don't get me wrong, if you play the industry the right way you can make good money. Really good money. If you're not a complete idiot, you'll invest or save that money, because porn has a shelf life for most performers. A few have broken through and managed to hit that millionaire mark, but it is not without other ventures in mainstream, brand endorsements, book deals, and companies of their own.
The industry gets bigger and bigger, more girls, more companies, more consumers not wanting to pay for the product but expecting new content everyday. The industry gets watered down, big stars still exist, but to every single girl worthy of the title "Pornstar," there are 1,000 other girls that are still making movies and clips and web-camming and barely making their rent.
The industry is hardcore, it is not easy, you have to work HARD and be committed if you want to achieve a status, a contract, a collection of showcases, awards, magazine covers, etc... and even with all of that, you'd be lucky to call yourself rich, let alone a millionaire.
Babywipes…not just for babies.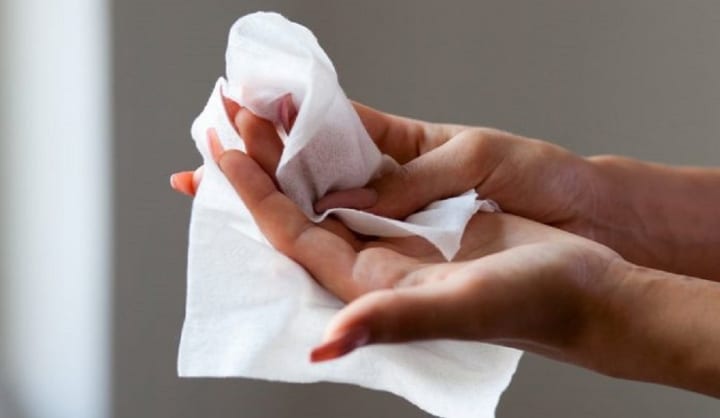 Trust me, if you ever ventured on to a porn set... or the dressing room in a strip club, you'd never look at baby wipes the same way again. I find it so weird to buy baby wipes for my ACTUAL child without feeling a bit dirty. I used to buy them and feel embarrassed, like the girl at the checkout knew I was using them to clean cum off my tits and to wipe my lady parts before they got a camera close up.
Someone once told me, if a girl has baby wipes in her bathroom and doesn't have kids, it means she does anal. That stayed with me, and I now smile to myself whenever I see wipes in my childless friends' bathrooms. Either that or she does porn or strips.
Stripping was my first encounter with baby wipes, and when your private parts are all up in people's faces in a sweaty club for eight hours a night, you better believe baby wipes are a godsend. Be careful with over use though, you can upset the PH balance of your vagina and end up with a rather vile little infection called BV... and trust me, no one will want to work with you ever again if you head to a porn set or a strip club with that... TMI? Sorry not sorry.
Sometimes we hate each other.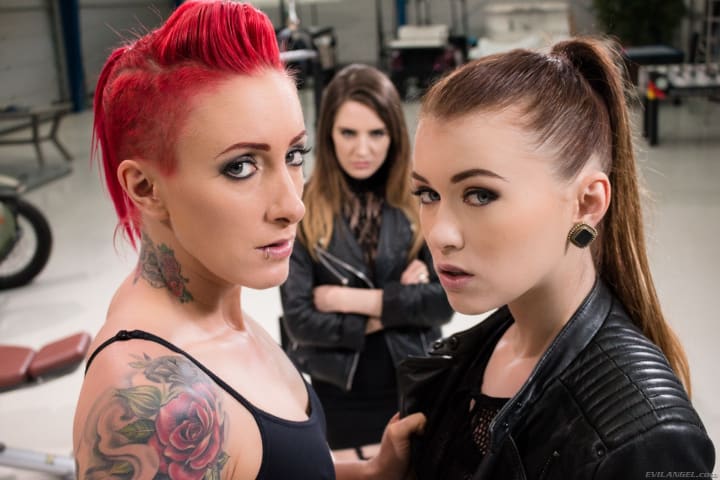 Just as in any work place, not everyone likes each other. The difference with porn is, that occasionally, we still have to have sex with that person we can't stand. If you are at a stage in your career where you can have a NO/YES list, then most of the time you're safe. Unless of course your agent is completely incompetent and books you with someone on your "NO list" by accident/on purpose because they literally don't care, OR if the talent that was booked had to cancel and the director or company decide to be sneaky and replace said talent without telling you. So you don't find out you are working with someone you despise until you walk onto set and see them.
This is the WORST and most awkward scenario, and then you are left with the decision of walking out, losing your money, potentially not being booked again by said company, fucking up everyone else's day (even though they kind of fucked up yours) and embarrassing the person you were supposed to be working with.
I usually end up sticking it out and just seething with anger all day because I'm too polite to lose everyone else their day rate just because someone else fucked up. It sucks. Having sex with someone you don't like REALLY sucks.
STDs… I've had a few.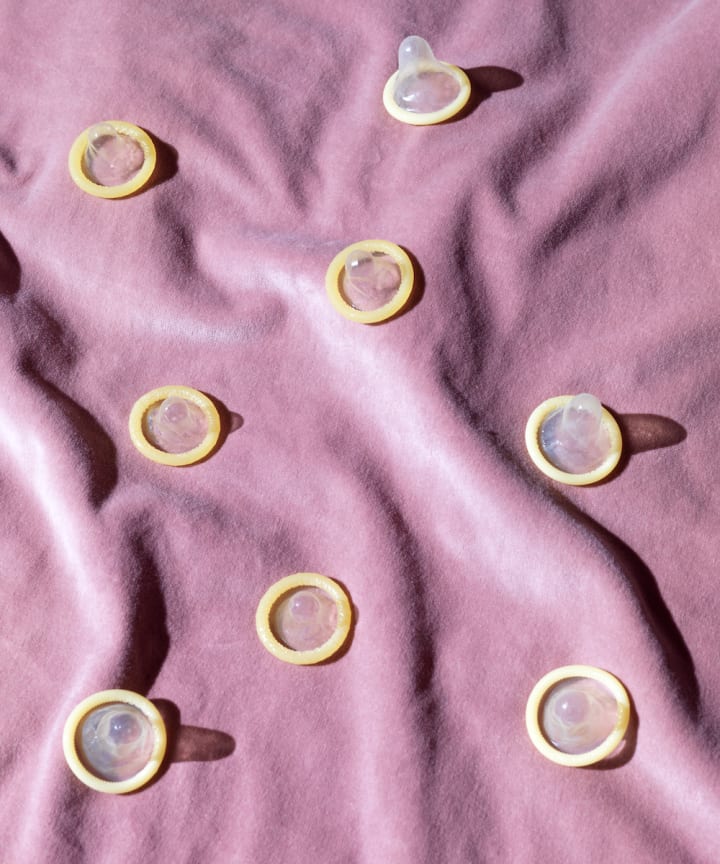 For the most part, shooting porn is WAY safer than having sex with your average civilian. It always makes me laugh when people assume that pornstars are "riddled with diseases." We are super clean, we have to be! By law, we are required to present an up to date medical certificate at each shoot, stating our STD status for every. single. sexually. transmitted. disease. How up to date? Every two weeks, that's how...When was the last time YOU got tested? Few years? Never? How many people have you had sex with since you got that test? And how many of those people do you know FOR SURE didn't have an STD? People that do porn are incredibly clean and careful, and mostly honest about their status.
Of course, just because our community is well-tested and regulated, doesn't mean that the people we have sex with OFF camera are always as clean as us. Occasionally, someone does bring an STD into the industry, but because of our vigorous testing process, every STD is quickly found, all talent in danger are contacted, and everyone is treated and back to work in a week or two. It's more of an inconvenience than anything else, because you may have to cancel important shoots, but I have never been upset or embarrassed if I've caught something off a fellow performer, sometimes it just can't be helped.
Usually there is a central testing lab for talent in that particular town, which makes it easier to locate everyone that could be in danger. In LA and Las Vegas, most companies and agents have access to the talent testing database which shows all talent that are 'in working order,' so to speak. It will show those with expired tests, those with tests soon to expire, those freshly tested and those that are unable to work because of infection.
Very, very, very rarely, a serious disease will rear its head in the industry. Should this happen, with a talent testing positive for HIV or syphilis, there is an immediate moratorium, all production is shut down, and the incident is dealt with and everyone in danger is retested. Often, the moratorium will last for the incubation period that STD has.
Dick injections are the new Viagra.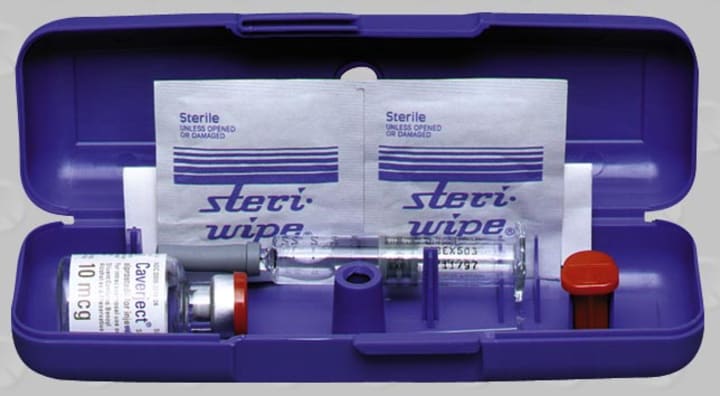 Ever wondered how these dudes stay hard for HOURS?! The new thing is Caverject. Guys are no longer sweating, turning lobster red, and almost having heart attacks from taking too much Viagra...Nope, now they are shoving needles into their penises and injecting them with erectile dysfunction medicine. This stuff generally makes the penis SO hard it is somewhat uncomfortable for the girl AND the guy, I have seen men use too much of this stuff and be in serious pain, but it does the job, right? And I'm sure there are no lasting side effects to jabbing your cock with a needle every single day...
On a side note—I should give an honourable mention to all the dudes that don't use anything and still do an amazing job. They do exist.
We have award shows. They are a big deal.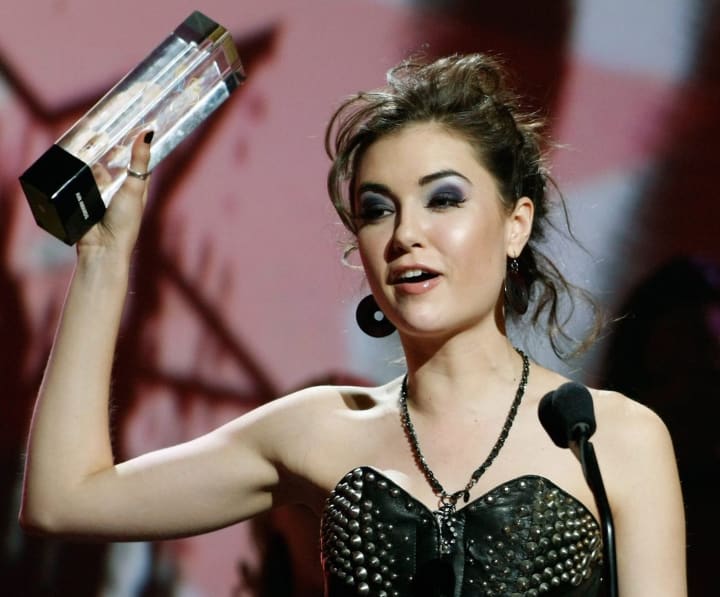 From small indie award shows in each country, to the AVN Awards in Las Vegas, the Oscars of porn. Being nominated is a dream come true, winning? Well that's another level. In my career, I've been nominated for over 100 awards, nearly half of them were AVN awards. I only won a few, but I still have a trophy case with a healthy number of obscene trophies, so I can safely say I did ok.
These award shows are just like any other, hard to get into, incredibly sought after, and a lot of fun. We have red carpets, interviews, after parties, special guests (Tyga, Lil Wayne and Cardi B have all performed at AVN) it is televised and it makes a difference in your career. We take this shit seriously.
There is nothing sexy about a porn set.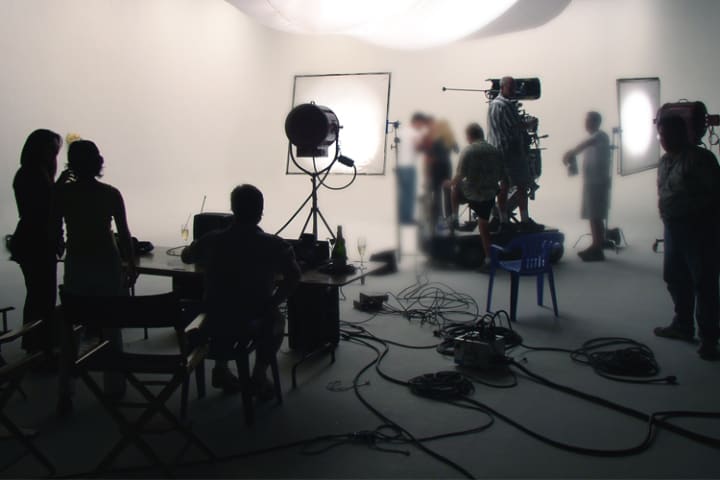 It may look like the hottest thing you've ever seen. These girls may look like your absolute dream, this might be your ultimate fantasy, but trust me...We are very good at our jobs.
We usually turn up with no make up on, tired, grumpy, coffee in hand, dark glasses to hide the eye bags. We sit around in fluffy robes and slippers while we wait to shoot, generally on our phones, talking to our boyfriends or updating social media. We usually have a lot of junk food on set, that we sit around eating. There are no big, off-camera orgies with the entire crew. Most directors and crew members and even talent are married or in a relationship, we are there to work.
The sex is pretty choreographed for A LOT of companies, with the exception of gonzo giants like Evil Angel and Jules Jordan. The smell of bodily fluids is ripe and it's often hard to get lost in a moment while someone's dad is holding a huge camera an inch from your face. So there you have it... secrets of porn life, I hope I haven't ruined the fantasy for you TOO much.
porn star
Born and Bred Londoner, Mother to baby Roman and my two pooches, Plant Eater, Yoga and Aerial Teacher + Learner, Music Maker... was once in Game Of Thrones, was once a Penthouse Pet, used to win awards for getting naked.
Receive stories by Samantha Bentley in

your feed