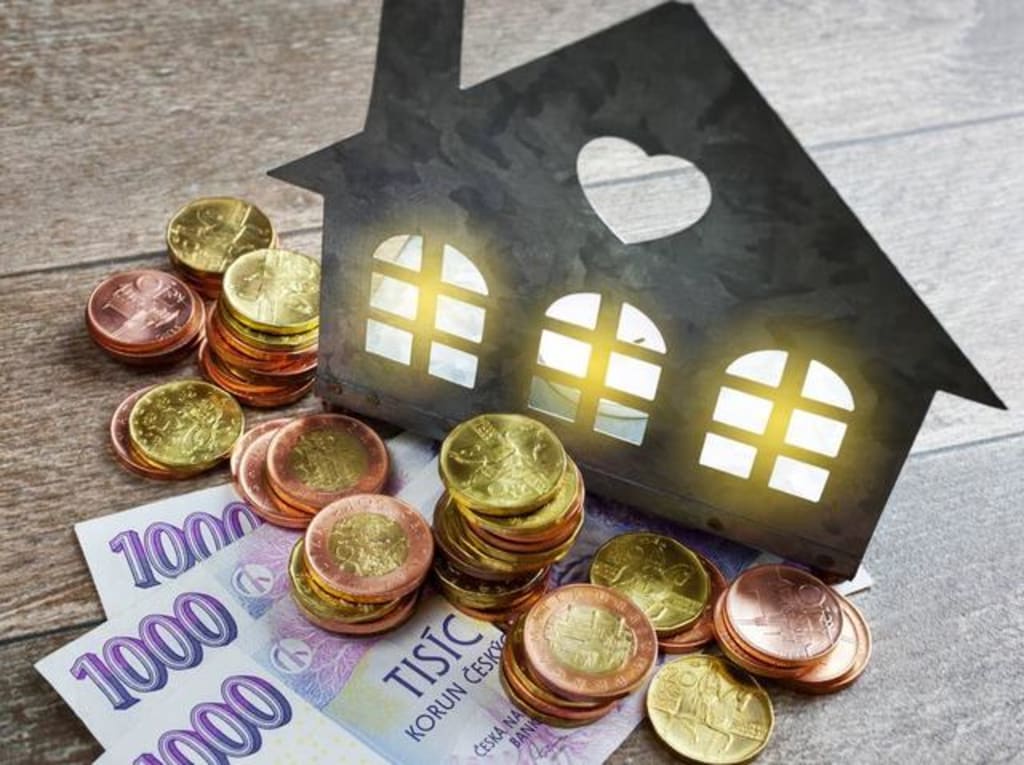 I will never forget Christmas in 1946. I was 14, my sister Oz was 12, my sister Darlene was 16, and we lived with our mother.
  My father died when I was 9 years old, and my mother had no money but had to raise our three children. A month before Christmas that year, the pastor of the church announced that there was a poor family in need of help, so he wanted everyone to save and donate to it.
  When we got home, we started talking about what we could do. Mom decided to buy 50 pounds of potatoes and live with them for a month so we could save a lot of money. Mom also said she could help others clear weeds in the yard so she could make some money. We suggested that if we tried not to turn on the lights and listen to the radio, we could save some money on electricity bills. Darlene said she could take my sister and I to make cotton gloves after school for a dollar each. We made 20 pairs, and an explorer bought them, and we made a full $20.
  That month was the best month of our lives.
  We count our money every day to see how much we have saved. Every night we talk in the dark about how that poor family will enjoy the money the church has given them. The night before Christmas, we were so excited we could barely sleep, we didn't care if there would be new clothes for Christmas, but we would have a donation of $54.
  It was raining heavily on Christmas morning, but we didn't have umbrellas. The church was a mile from our house, but we didn't mind getting wet. Darlene had a big hole in the sole of her shoe, and she cut a piece of cardboard and put it in the sole, but the ground was so wet, the cardboard on the sole was terrible, and she laughed and told us that she seemed to have a cloud of mud in her shoe.
  We arrived at the church and sat there proudly. I heard some kids our age talking about our old clothes and broken shoes, but I knew my mom had $54 in her pocket for that poor family, so I didn't feel bad about our broken clothes at all. I think we are rich.
  When it came time to donate, we sat in the second row in the front. Mom gave the money to our three children and asked us to put it in the fundraiser box. We sang all the way home from church. Later that afternoon, the pastor came to our door. Mom walked over to talk to him for a while, then came back with an envelope in her hand. We asked what it was, but she didn't say a word. She opened the envelope and took out a lot of money. We counted, it was over 1,400 dollars.
  Mom put the money back in the envelope. We didn't speak, we just sat staring at the floor. "So the pastor is raising money for us." My sister said, "But are we poor?"
  I burst into tears. We felt like millionaires turned poor. In my heart, we lived so happily, even though our father passed away, our family loved each other so much, our family was full of laughter, but the money the pastor brought us was telling us that we were poor.
  "We must be poor," I said. I didn't like being poor, and I looked at my clothes and my worn shoes and felt so ashamed that I didn't even think I would want to go back to the church, where everyone probably already knew we were poor. I also didn't want to go back to school, and the people in the church might tell the people at the school and they would say they all donated some money to my family.
  We sat in silence for a long time. It was dark and we went to bed, but none of us could sleep. Finally, Mom asked what we wanted to do with the money. "What will the poor do with the money? We don't know because we never feel like we are poor." I said.
  Mom didn't talk anymore. The next day, instead of letting us go to school, Mom took us to church. Although the weather was fine, we didn't talk on the road. At the church, we met the pastor and Mom asked him who needed money more than us. The pastor told us how churches are built out of sun-dried mud in Africa, but there are churches. The walls have been built for three years, but there has been no money for a roof... Mom handed the envelope to the pastor and said, "I hope we can help them."
  On the way back, Mom said, "We're a rich family, you see, we made $54 in one month, and we'll do it again next month, and we'll probably have money for new clothes and new shoes."
Reader insights
Nice work
Very well written. Keep up the good work!
Top insights
Compelling and original writing

Creative use of language & vocab

Easy to read and follow

Well-structured & engaging content

Excellent storytelling

Original narrative & well developed characters
Heartfelt and relatable

The story invoked strong personal emotions
Add your insights