To Each Their Own Flavor
All too short to savor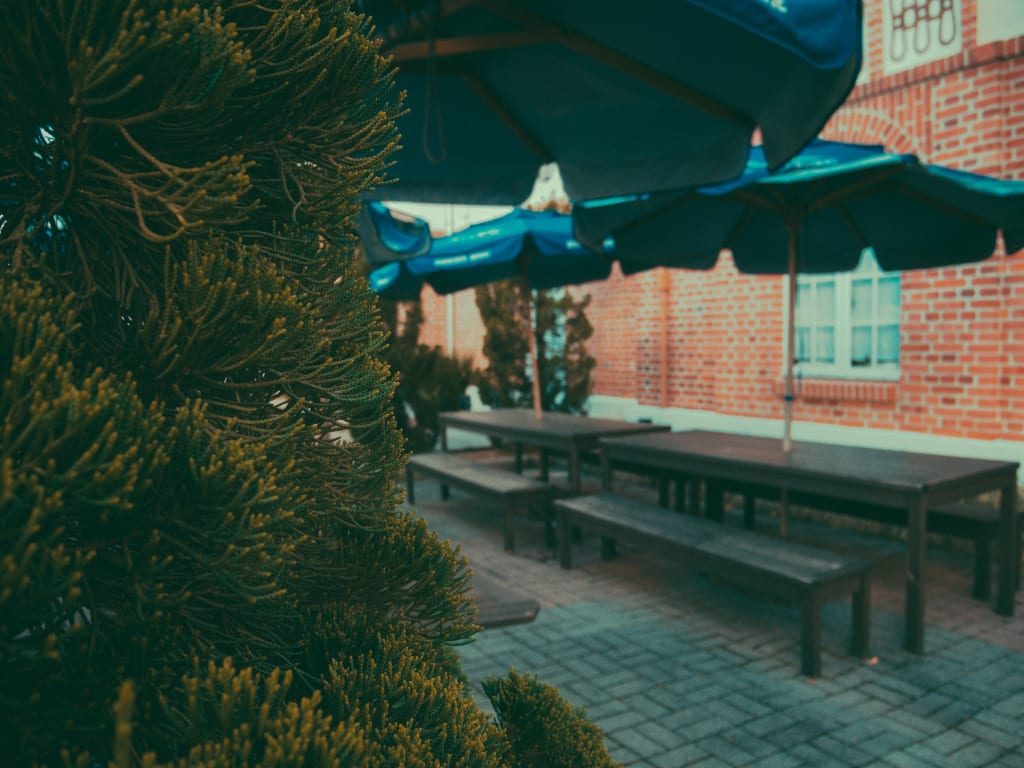 Photo taken by Gian Chaves
There were seven children of various ages sitting at a very long picnic table. There were four boys seated on one side of the table and three girls seated on the other side. Each of them were eating various flavors of ice cream. Strangely, there were no napkins in sight. Faces, hands, clothing and the picnic table began to get messier and messier by the moment. The ice cream was melting incredibly fast as the sun was at its peak in the summer sky.
Diederik Naz: "My superman ice cream is the best! It's got so many fantastic colors in it. Ya'll are all so silly for not choosing this kind! It tastes the best and looks the best...just like me!" He smirked proudly, while licking his lips. He stood up and leaned against the table. He was, by far, the tallest of all the boys and girls, and probably the strongest too.
Yuuma Gobbs: "Nah...mine is the best. I have the most scoops on my cone. Look! Three...whole scoops...of delicious...chocolate...yummy! More is always better...haha!" His belly jiggled as he laughed. "My parents always let me eat as much as I want. Cause' they say I'm a growing boy," he said, as he shoveled in another massive bite into his big mouth. Some of his ice cream dripped onto his bouncy belly rolls and the other kids snickered.
Baren Shri: His hands were very sticky, so he thrust his fingers into his pockets. He fidgeted in his pockets. With a strange look in his eyes, he stared across the table at the three girls. Pulling his right hand out and grabbing his spoon, he reached over to steal a bite of some of the girl's ice cream across from him. "I think I want some of yours instead of mine...since I almost finished all my vanilla already."
Lyssa Kuppuswamy: "Get your filthy hand away from my strawberry ice cream!" Her face growing picker by the moment, she hit the table with her fist. "Boys are soooo dumb!" she said angrily. "Strawberry ice cream is the only kind of ice cream that even makes sense. All the other kinds of flavors don't even make sense. You boys are all gross!" She pretended to vomit. Then, turning to face the other direction, she had a mad scowl on her face.
Billie Beriah: His green eyes scanned the table longingly. Daydreaming, he and imagined tasting all the other children's ice cream. "I think all ice cream is good...especially if it's someone else's. Anybody wanna' trade?" All the while his own pistachio ice cream melted as he had hardly touched it yet. None of the other children volunteered to trade as none of them liked pistachio ice cream.
Lazzie Mortimer: "Zzz..." After just a couple bites she had laid her head down on the table and fallen asleep. The sun was quickly melting her Neapolitan ice cream. She just slept through the other children's chattering.
Laalsa Scrooge: "I think pistachio is disgusting and I think he should have to sit by himself, so we don't have to look at that gross green stuff!" She grabbed the cup of melting Neapolitan from her sleeping companion. She had already finished her cookies and cream ice cream cone. She was the fastest one of them all to finish her ice cream but wasn't full in the least. She selfishly slurped down the mostly melted Neapolitan ice cream. "Too bad she fell asleep...ya' snooze, ya' lose." She greedily looked around the table to see if anyone else would forfeit the rest of their ice cream. She grimaced again when she saw the pistachio ice cream on the table. "Yuck!"
Cozbi, the ice cream lady ran out of the parlor. Frantically waving her arms, she yelled, "Stop! Stop eating the ice cream!" Out of breath from running outside, "It's all the same...what's inside still and everything ya'll have...it's all contaminated! It's all a bad, bad batch! Every last flavor has arsenic in it!" Wide eyed, the seven children dropped what little that was left of their ice cream. Clutching their stomachs, with pain-filled expressions, they groaned in unison.