Til Death Do Us
A love story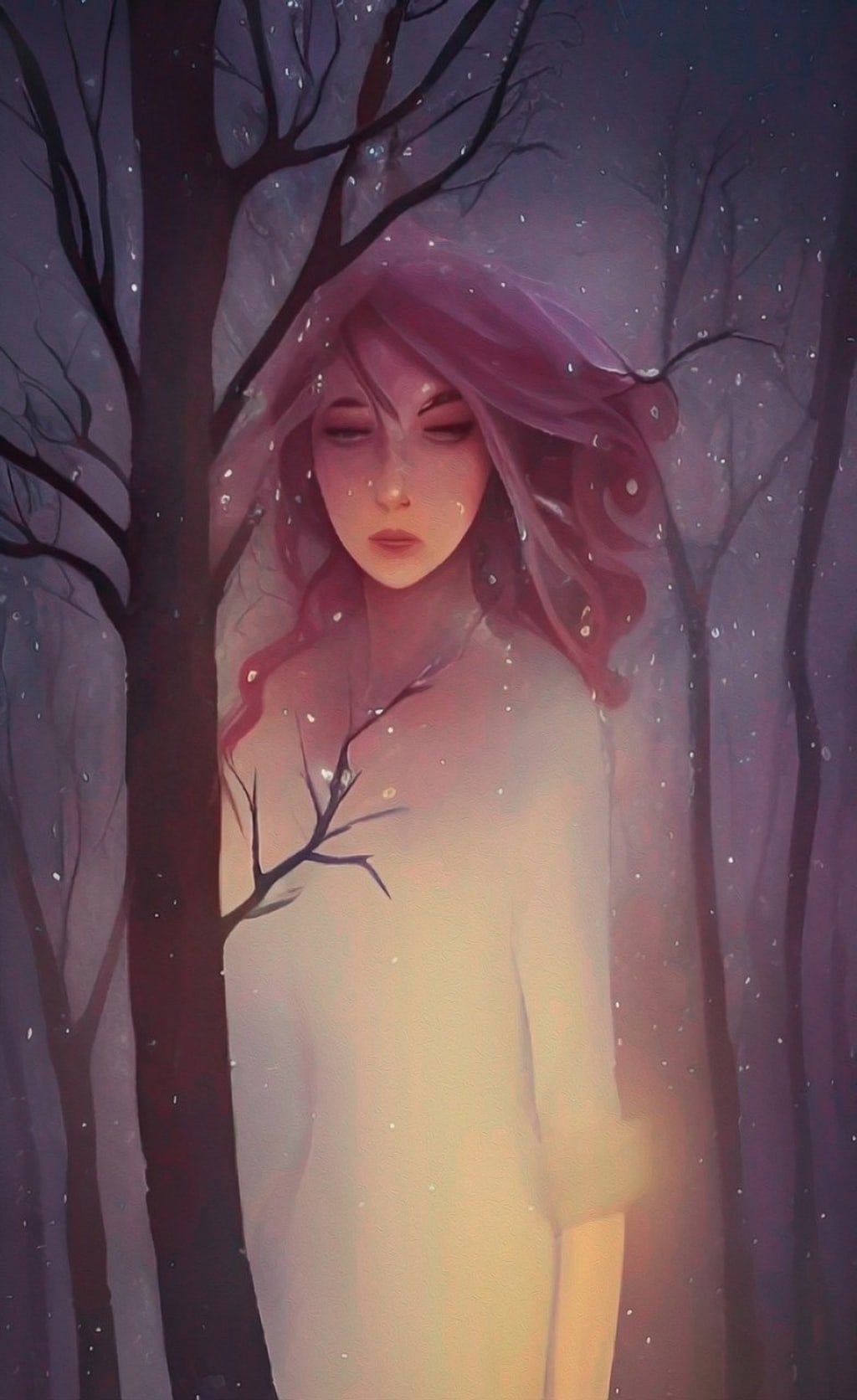 Image by Amy Art-Dreams from Pixabay
I've been dead for two weeks but refuse to move on into the light. I've got to wait for Jim to join me. Hopefully, it won't be too long; I don't know how long I can stand to hang around and watch him mope. The poor man, I knew he would have a hard time without me if I died before him, but I didn't realize he would burn water and ruin my best pots and pans.
Since ghosts appear as they were when they died, I didn't want to see Jim all burnt up or cut up for all of eternity. So I started moving things to safety when I saw he was out of his element. He was confused about how the heat would suddenly be turned off by itself under a pot several times or how a knife would abruptly end up on the counter when he dropped it.
I continued moving things out of the way for several months before anything could threaten my beloved's well-being. I lovingly watched over him as if I was still alive. We soon settled into a routine, even if he could not see me.
Then he started going out at night, where I couldn't follow. I would sit up and wait for him to come back in, and at first, he was always in by nine. Then I noticed it was getting later, and later that he came in until it was after one in the morning before he came in.
One night, he came in smelling of another woman. I don't know how I could smell it, but I could. He even had some lipstick on his collar. The jealous rage I felt was beyond my control. With the scream I let out, I busted all the glass in the house. To Jim, my cry must have sounded like a sonic boom because he started calling the airport the following day, complaining about low-flying planes over the house.
Not many nights later, after the glass installer had replaced the glass in the house, Jim was getting ready for another night out, or so I thought. When the doorbell rang, he ran to answer the door and invited the guest inside.
I was utterly shocked to see my best friend, Miriam, enter the house, and Jim kissed her. Smack on the mouth. And Miriam kissed him back. Then, they both turned and headed up the stairs to sit outside on the primary bedroom balcony, where Jim had set out some wine for them to enjoy.
As they made out and undressed on the balcony, I fumed more and more. I raged until I felt an energy flowing through my fingertips. Then I burned some more. When Jim got up and turned the CD to the song he always said was our love song, I blew.
All the candles blew out. Lights for a city block went out. A tree limb fell out of the tree that was beside the balcony. A couple of columns supporting the balcony ruptured into tiny shards.
In the commotion, Jim fell from the balcony and hit the patio below, breaking his neck. Miriam lay on the chaise lounge underneath the tree branch that had fallen there. Both must have died instantly because their spirits stood before me, Jim looking guiltily away.
Their deaths happened years ago. We three have been together since. They hated me, and I tormented them. Neither one of us was ready to move on.
The house was up for sale, but with our ghostly feud going on, no one wanted to move in. I didn't plan on letting up on Jim and Miriam anytime soon, either. So, the house would probably always remain empty.
About the Creator
Come near, sit a spell, and listen to tales of old as I sit and rock by my fire. I'll serve you some cocoa and cookies as I tell you of the time long gone by when your Greats-greats once lived.
Reader insights
Outstanding
Excellent work. Looking forward to reading more!
Top insight
Excellent storytelling

Original narrative & well developed characters
Add your insights