The two coins in the fountain
fiction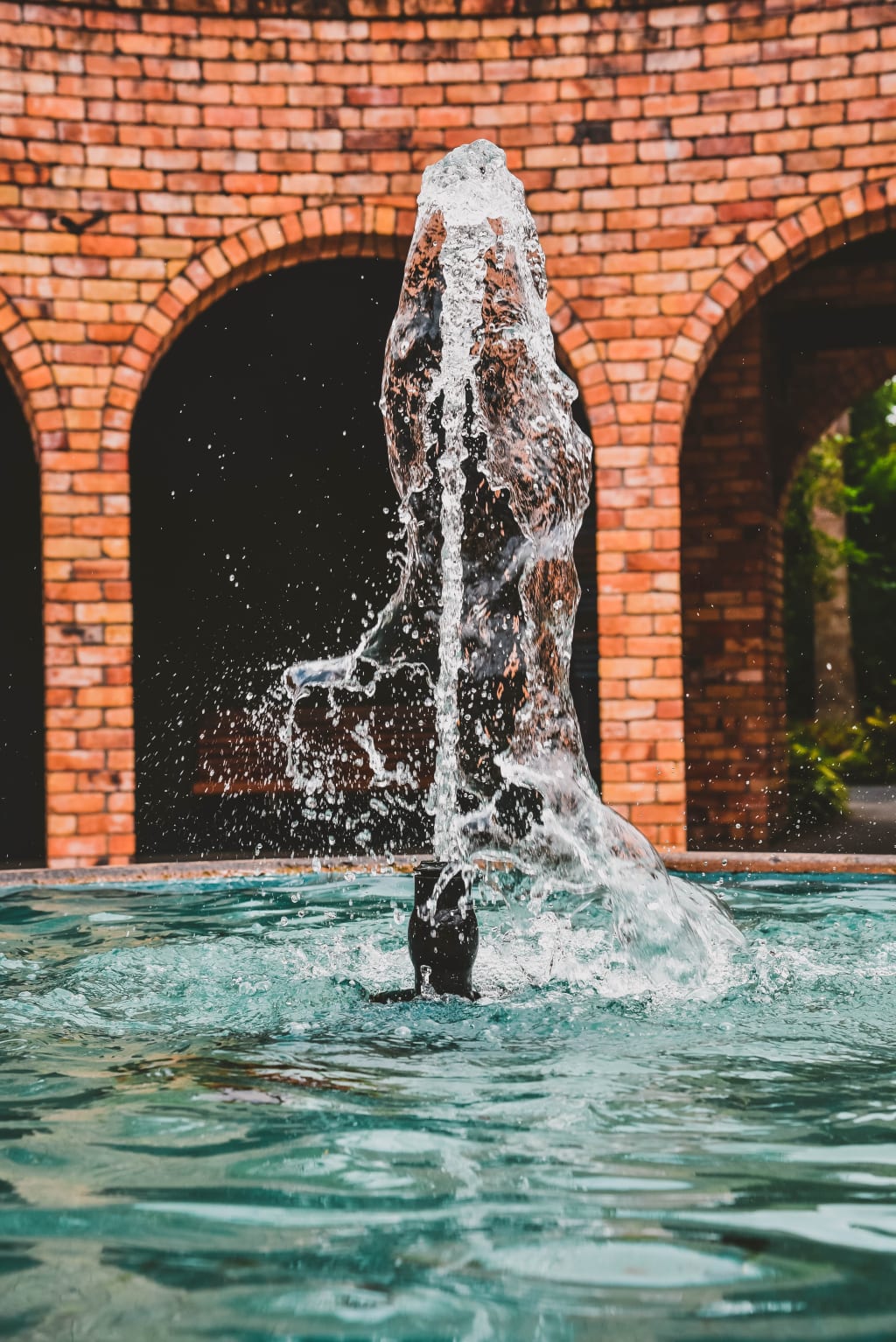 Even when my cousin Andrea was a little girl, she always had big dreams! When we talked about becoming a teacher or a secretary when we grew up, Andrea dreamed of becoming a movie star. And while we dreamed of vacations in the Mediterranean, Andrea dreamed of the Caribbean, farther away from Scotland!
When we were growing up, she wasn't the prettiest of us, but she had the most boyfriends. She was slightly chubby and not very tall. But Andrea was full of vibrant life from her physique to her spirit, and the younger boys seemed to find that more attractive.
Once we were both on a date with our boyfriends, and I was amazed to see that she had no tendency to be self-doubting or coy, which made me wonder about her. And because of that, she was able to say what she really felt in her heart. She made everything so easy and natural, as if you were sharing some secret with her.
We weren't surprised when she came into the room and announced that "I'm going to Rome to be a nanny". We knew Andrea had long loved Rome and had always said that it was where she wanted to live.
She told us openly: "I am convinced that I will meet a handsome Italian prince and we will fall madly in love!"
Although mocking her words, we were still sad to see her go. She was the kind of person who could shed sunshine all around her, and once she was gone, everything became dull and boring.
When Andrea arrived in Rome, she worked as a nanny in a family's home. They gave her a small room and she had learned to speak some of the Italian that she had to use in life! Andrea often took the child she was babysitting out, and the place they went most often was the Trevi Fountain. "Anyone who has never seen it," she wrote in a letter she sent us, "would think it was nothing more than a tiny fountain in a square. But in reality, it's huge, like a giant monument made of water, and amazingly beautiful."
She told us that throwing one coin into the fountain was a way to return to Rome, while throwing two coins was a way to find true love. "I've already spent a ton of money there. I throw two coins in there every time I pass by. I knew sooner or later it would work!" We laughed at that letter; still the same Andrea, still continuing those unrealistic dreams.
On a beautiful, sunny Roman morning, Andrea went out early with the boy, they came to the Trevi Fountain, walked down the steps, and she threw her two coins into it.
She glanced upward and saw two handsome young men watching her. The slightly taller of the two asked her, "It seems you are very eager to return, otherwise why would you throw in two coins?"
Andrea looked at the pretty young man, whose hair was light brown, but whose face was typically Italian. "One coin to return to Rome, and two coins to find true love!"
Both of those young men smiled as they walked up to her, and the one who had just spoken to her introduced himself. His name was Marcello. As he continued to study her smile, he asked, "You want to find true love here, during your vacation?" "I live in Rome. I love Rome and I've always dreamed of falling in love with someone here. I'm sure it will come true someday." She smiled at him. He kept smiling at her too. Later, the four of them had coffee together.
Regardless of what she said during their first meeting, he seemed really smitten with her and he asked her if she would like to go out with him.
The next night, Andrea goes on a date with Marcello and she asks about his profession. It turns out that he is a professional player for the Roman soccer team. Not only does he play soccer, he is also a soccer star. Andrea's Marcello is a very famous man who is wildly admired by many young people all over Italy because he also plays for the national soccer team.
When Andrea wrote to tell us about him and sent us pictures, we all admitted that he was very handsome and dashing. My sister Bertha said she had read about him and said he was usually with tall, long-legged blonde models or model-like people. It made us wonder how he thought of someone as ordinary as us. Andrea had never thought otherwise. She had become madly infatuated with him and hoped with all her heart that he would do the same for her!
Amazingly, he was indeed madly infatuated with her. She wrote to tell us that she saw him almost every day and had met his family; that he had a beautiful villa in the hills surrounding Rome; and that he wanted her to quit her job and live with him in his villa. Finally, we took a plane to Rome to visit her. We were lying on the edge of his large swimming pool, surrounded by green hills and the spires of Rome's buildings visible in the distance.
She smiled at us. I asked her, "Is Marcello the Italian prince you've always dreamed of?"
"Yes. And, he asked me to marry him!"
When we met him, it took us five minutes to realize that he wasn't just in love with Andrea, he adored her. Every time his eyes fell on her, he smiled. "There's no one like her," he told us, "she's so alive, like a bottle of champagne, aromatic. It was like she was taking a bizarre flight, and I was running after her. I was trying to find a pair of wings so I could fly with her. I love her so much."
Now they have been married for 15 years and have three children. She has seen most of the world, just as she always believed.
One day, when I told her that all her dreams were becoming a reality, she laughed and said, "You have to have faith to make your dreams come true, just like you throw two coins into the fountain every time you pass by, and believe that it will be true one day!"