The Price of A New Life at Manitoba
The Grayson Story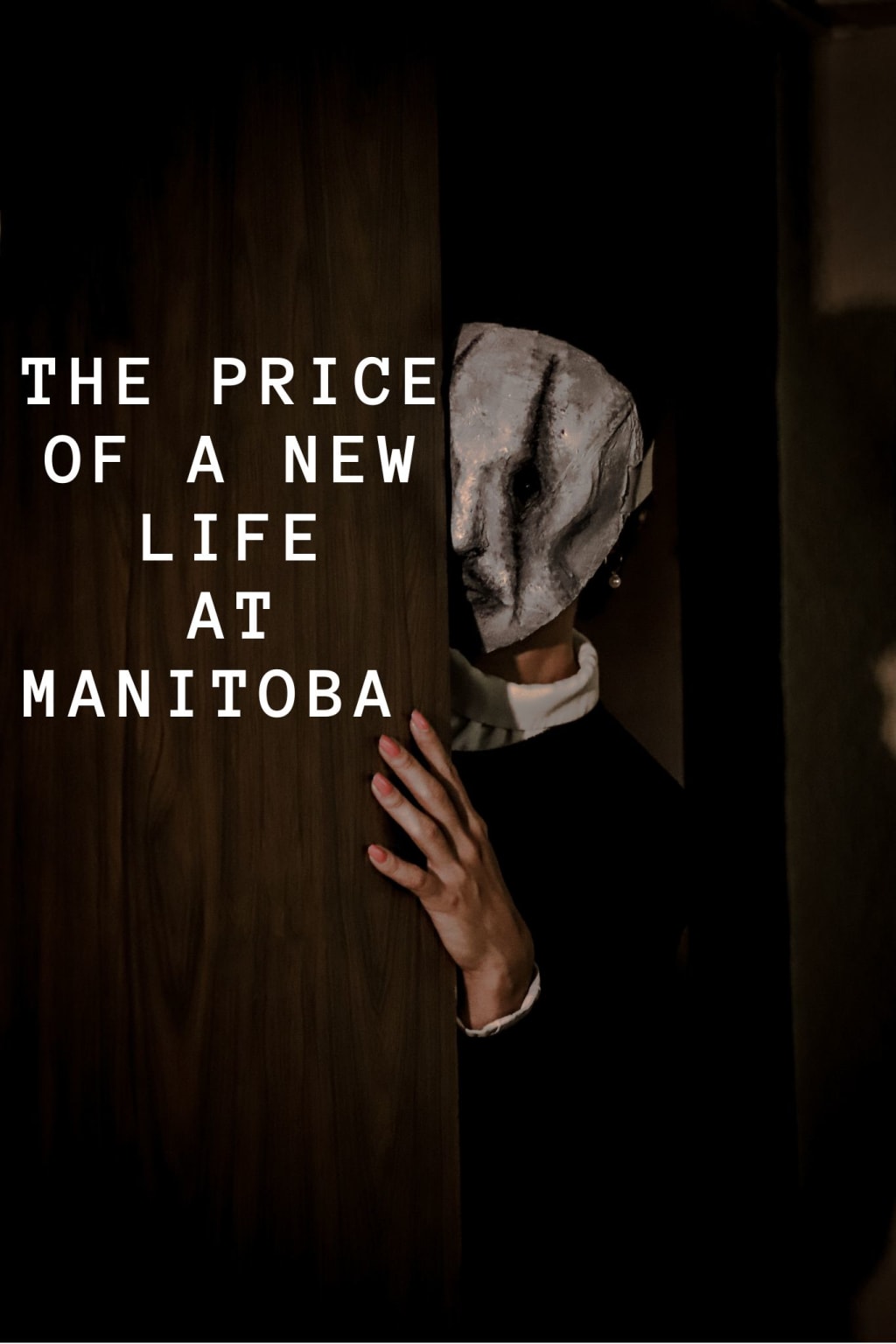 Grayson is an excellent student, but even as a young child, he displayed criminal tendencies by faking the parent's signature on a grade sheet for one of his friends. Grayson, who was expelled early from school for this transgression, is surprised to learn that his mother, Amelia, is dating his uncle. Although his mother begs him not to tell his father, he does, and as a result, his father dies by suicide. Grayson kills his mother and uncle by lighting the house on fire after learning that his mother and uncle are still seeing each other. He is brought up at a juvenile facility where he is sent. After his release, the warden instructs him to focus on his studies while providing the address of another of his uncles.
Grayson travels to Manitoba to begin a new life because his aunt is unable to take him in. As fate would have it, Mohammed Aasim, another passenger, perished in the bus disaster. Due to Aasim's outstanding grades, Grayson takes his paperwork, assumes his identity, and enrolls at a medical college to pursue an MBBS. A wealthy classmate called Nathan, his girlfriend Isabella, and their mutual friend William become close friends with him.
Seeing Grayson's innocence and good attitude, Nathan agrees to let him stay in his home without paying rent. The same warden from the former's youth facility is later encountered by Aasim and Nathan; he appears to recognize Grayson. Grayson initiates a fight with the warden, swearing that he is not who he thinks he is because he is now acting as Aasim, though. Due to this experience, Nathan begins to have doubts about Grayson's identity.
Nathan and William intend to visit a farm without Isabella one day. William advises that they bring over a few more girls. Due of Isabella's genuine affection for Nathan, Grayson informs her of this plan. Nathan thinks that Grayson betrayed him by complaining about him to Isabella as Isabella begins to doubt his loyalty. Grayson receives an angry slap from Nathan, who tells him to leave his space. Grayson apologizes to him for not thinking of another option and looks for another place to stay.
Nathan still harbours a lot of misgivings. Nathan takes out his briefcase as Grayson is taking a bath. He discovers a picture of Grayson's biological father and learns that the man Grayson had earlier identified as his father was not the one in the picture. Grayson abruptly enters the space and requests that Nathan return the photo to him. Grayson asks Nathan to remove his towel and establish that he is not a Muslim because he was not circumcised. Nathan declines. Nathan is pushed by a furious Grayson.
Nathan dies as his head collides with a table. Grayson is initially horrified and discouraged by this unforeseen event, but he later covers up the killing by burying Nathan's body in a nearby graveyard in such a cunning way that no one ever learns that Nathan is dead. Grayson successfully pulls off an impersonation of Nathan in front of Nathan's own parents, Isabella, and other family members when a friend of theirs, who has only known Nathan as a child, intends to see him.
But William finds out Grayson was lying. Then Grayson kills William and inters him in the same cemetery. The police inform Nathan that they have discovered William's body when they visit his home the following day. Grayson was among the city residents they questioned, but they were unable to elicit the truth. They come to the conclusion that Nathan murdered William in retaliation for a long-standing personal grievance and then fled; in contrast, they view Grayson, who is now again going by the alias of Aasim, as an innocent and diligent student. After requesting permission from Aasim's father and promising to look after him forever, Grayson keeps living as Aasim.
His journey is continuing. I'm eager to get into deep and will write soon the rest of his life!!
About the Creator
I always love to write blogs, and i am excited to get some work out there... Pls go through my stories and support.. Thank you
Reader insights
Be the first to share your insights about this piece.
Add your insights