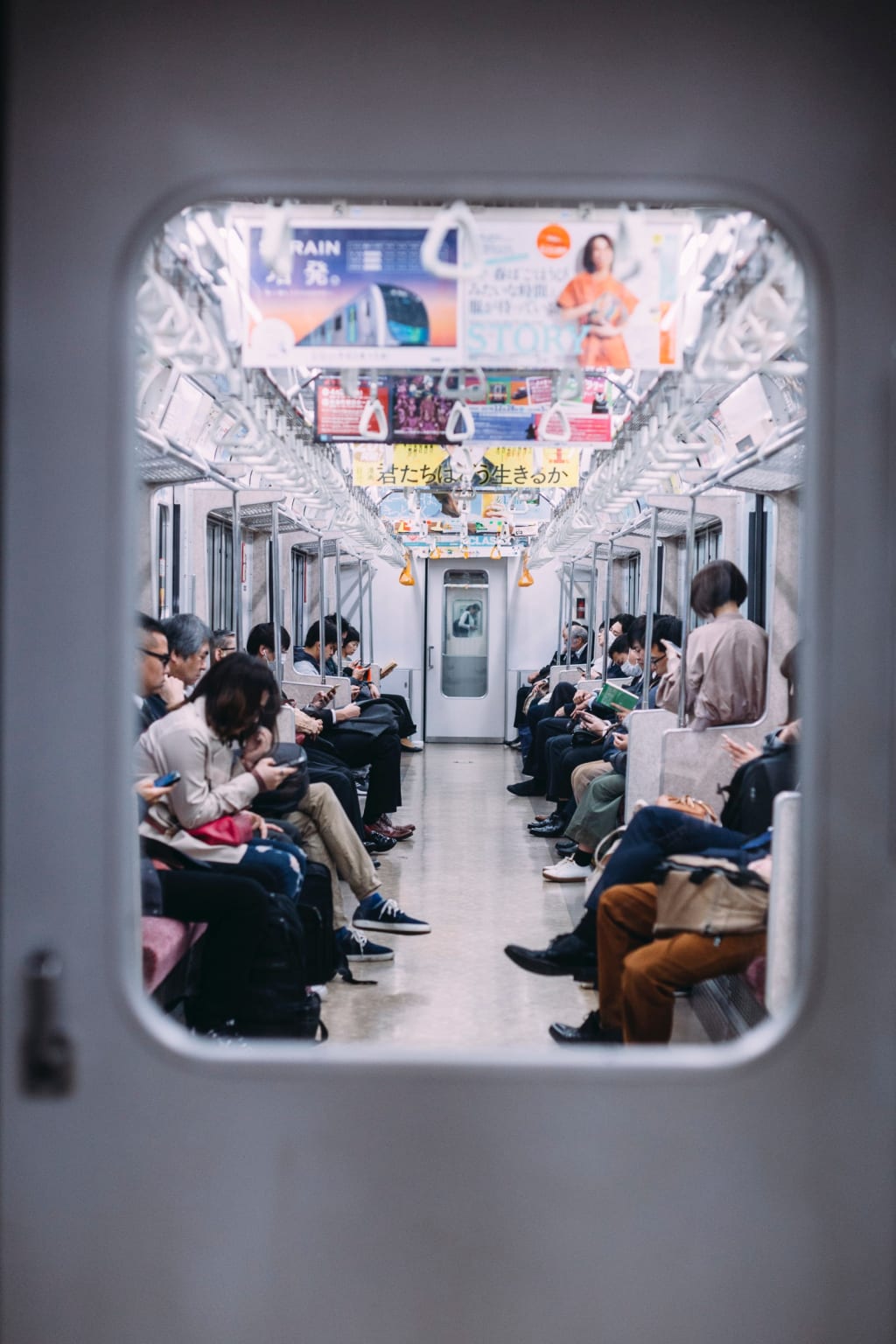 I left the house penniless. It was January in Chicago, and the wind was blowing hard from the north, so I had to walk half an hour into the wind to get my money, which would undoubtedly have delayed my classes.
By this time I was at the subway entrance and thought I might as well do a test of poverty and charm to see who I could impress with my empty words. Let me rub it in to get a seat on the train and get a meal on credit. My only fear was that I would disappoint Chicago's skilled pickpockets.
"Getting on the subway went pretty well - the black lady at the gate heard I forgot my money, waved five 1-inch red fingernails in front of her chin, and let me in, saying to the back of my head, "If I say 'No' you wouldn't be in trouble! You should thank God that I have to say 99 'no's a day before I say a 'yes'! ......"
She smiled hideously, like an executioner under the knife.
Class ended at 12:59. I wanted to borrow some lunch money from my classmates, but I was afraid they would cut me off from it.
On the opening day of school, an older boy borrowed $9 from a female classmate, and there was some chatter below. So. I stopped the idea of borrowing money. I had to starve to death for our older classmates.
All the students went into that cheap restaurant on campus. I had to go to an expensive Italian restaurant off campus.
An Italian guy came over and spread a hard, white napkin on my lap. I ordered the macaroni and cheese with scallops. As I ate the last few sticks. I started to rehearse it in my mind. I couldn't smile, but I couldn't not smile. He should at least earn you a smile after half a day of work. My eyes were fixed on the bill, my hand pretended to absently fumble in my book bag for the wallet that was left on my bedroom pillow, and then I couldn't tell if I was really panicking or not, so I stood up and dug through my pockets. "Disaster!" I said, "My wallet is gone!"
The young man stared at me. He watched me intriguingly as I searched myself, over and over again, then shook his head in regret: "Thick winter clothing makes it easier for pickpockets."
I expressed great sadness, so free food, but also so full. He even said he could understand, it was the fault of the pickpocket. He took a piece of paper and handed me a pen and asked me to leave my address and phone number.
I said this is not necessary, tomorrow I promise to pay for the meal. Along with the tip. But he insisted on asking for my phone number.
After writing I looked up and smiled, this smile. The charm is fired too much, because his eyes suddenly became charming, asking, "Can I call you normally?" I snorted and said yes yes.
I was going to hike home.
Walking through the streets of Chicago at 3 p.m., the wind hardened the remnants of snow on the street and burned off the calories of a macaroni with each step.
Soon I gave up and hopped on a bus.
As soon as I got on I told the driver I had no money, not a dime. The driver nodded, pulled up at a junction and politely asked me to get off.
I smiled at him with a red nose and said, "Can't I get a replacement ticket tomorrow?" He said with contempt: "Every day I meet you like this! You come to America just to mooch off America!" I was about to point out the seeds of his racism when a wrinkled hand reached out to me - an old man with a broken harp in his arms. He turned his hand over and opened his fist, with four coins in his palm ......
After paying for the car, I immediately took out my ballpoint pen, which was worth $10, and put it in his hand. He said, "You're kidding, what do I need a pen for?" He took off his glasses and showed me his blind eye. I asked him where he was selling his art. He said in front of the public library, or at the Chicago River bridge. I said, "I'll send you the money tomorrow ......" He laughed and went back to his seat.
When I got off the bus, five stops from my place, I called a taxi. The driver was a Sikh, with a kind and intelligent face under a white bun. I told him I had left my wallet at home, and he smiled quietly and nodded. When I arrived at the bottom of my apartment building, I asked the Sikh driver to wait while I went upstairs to get the money for my car. An even bigger disaster came: I had forgotten my keys in the house as well. I knocked on my neighbor's door. I had met this female neighbor a few times and talked about the weather in the elevator. The female neighbor looked at me through the security chain on the door. I said I would just borrow $10 for half an hour and return it in full as soon as I could find the apartment manager and get the spare key.
"Tom!" The female neighbor called out into the house. A 6-year-old boy came out. The neighbor pointed at me and said, "Tom. This lady says she lives above us. Do you remember if we have this neighbor?" The boy shook his head in bewilderment.
I went downstairs empty-handed, laughing with a sobbing voice, told the Sick driver of my desperate situation, and asked him to stop by tomorrow to pick up the money for the car; I couldn't get away anyway, he knew where I lived. He smiled again and nodded gently, his ancient black eyes meeting my ancient black eyes one last time. Drove off.
I was reminded of a line from Tennessee Williams' famous play A Streetcar Named Desire: "I always rely on the kindness of strangers."
This quote has been a hit in America for at least 30 years.
Reader insights
Be the first to share your insights about this piece.
Add your insights