The Final Expedition - Episode 2
A Microdose of Fiction Series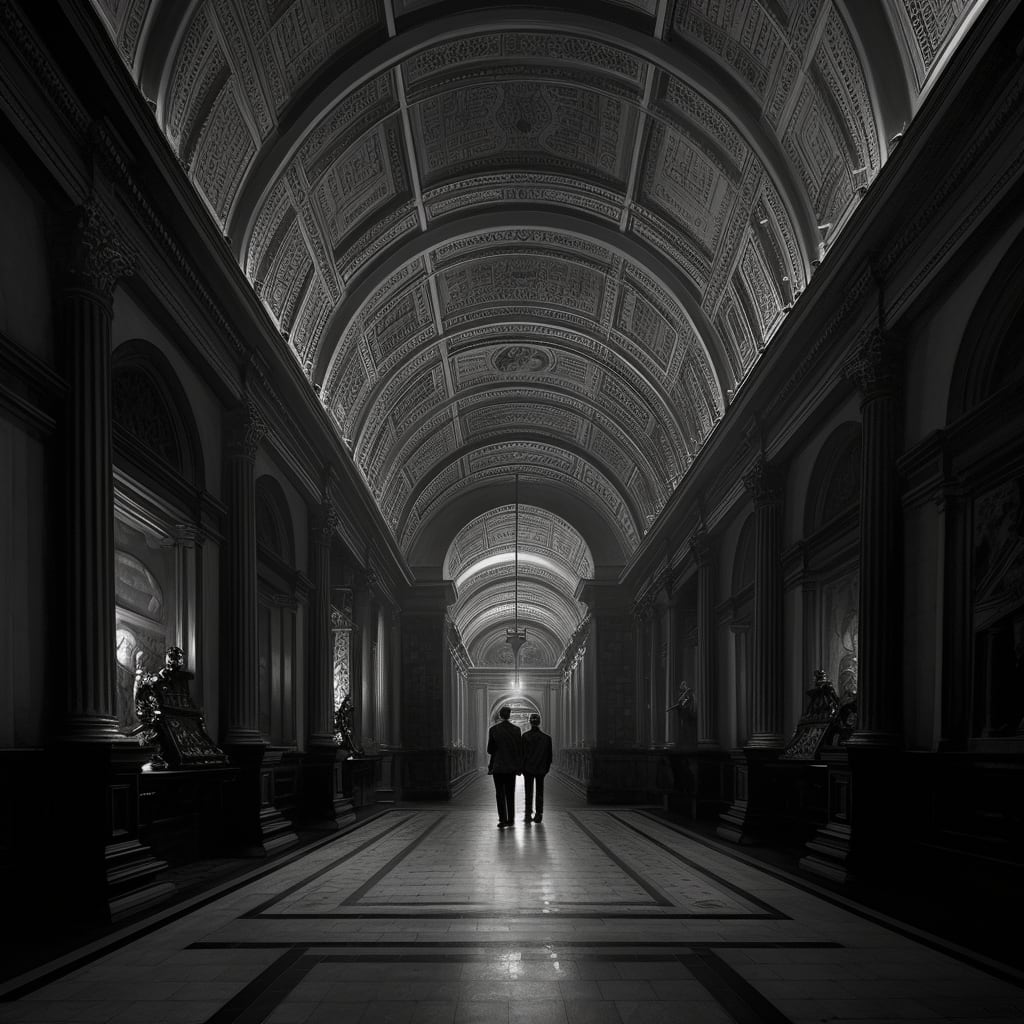 Created with Midjourney
The Final Expedition - Episode 1
----------------------------------------------------------------------------------------
"Evening, Sirs," Richard, the night porter, said without a glance.
Jacob Malden tipped his bowler and passed into the darkened museum. The mummy's stares pierced the darkness. He'd need another raise to spend another day-long voyage trapped inside a sarcophagus.
"I have an old SSB contact in Zurich – Russian troublemaker type. Sent me a letter Buckingham's interested in," Arthur said, the darkened museum swallowing their conversation.
"Buckingham's not Downing Street," Jacob smirked.
"Scotch?" Arthur asked once within his office.
Jacob waved. One appeared anyway. "What's got them interested?"
"How familiar are you with biblical prophecies and a centurion named Longinus?"
----------------------------------------------------------------------------------------
Author's Note
Welcome to A Microdose of Fiction, a series of genre fiction micro-stories that offer you an exclusive glimpse into expansive worlds. Every week, new installments and stand-alone adventures, all under 101 words, will transport you to far-flung worlds.
Make sure to check out the most recent releases of the current series, The Final Expedition and the Twilight of Ares, which will be pinned to my profile (linked here), and prepare to embark on a journey of imagination in bite-sized portions. Stay tuned for more exciting adventures to come!
The next episode of The Final Expedition will drop on 6/16. Subscribe to get it delivered directly to your feed.
About the Creator
Full-time nerd, history enthusiast, and proprietor of random knowledge. The best way to find your perfect story is to make it yourself.
Here there be dragons, and knights, and castles, and quests for entities not wished to be found.
Reader insights
Be the first to share your insights about this piece.
Add your insights