The Diary of Mishelle Gold
Thursday 19th May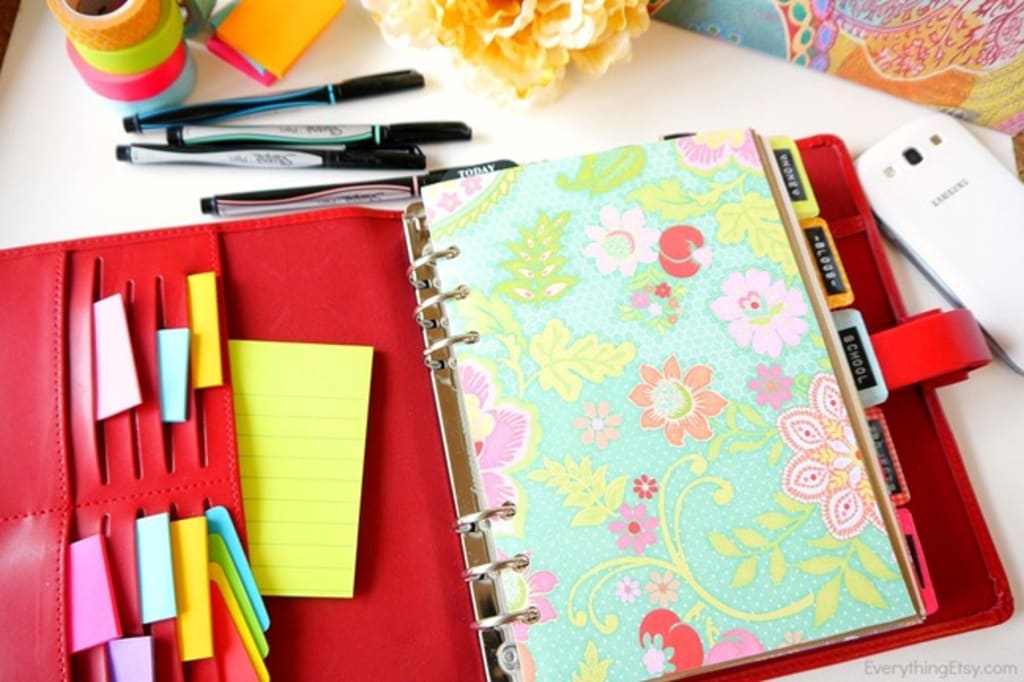 We've had another busy week!!! I've decided to carry on with the brokerage until we actually move into Jack's father's estate, which may be next month some time. Jack can't see why I should give it up and — I don't really want to — but it does need a lot more thinking about. Jack has gone over to America, to the School, to sort out his position there because they have offered him to be the Headmaster, which is amazing. The tours he's been doing were to build up publicity about the School and 'it's done the job', so they have asked him to be the Headmaster. Jack wants to so he is going to 'sort things out' so that he can keep his career as well as join in with the Earldom (I think that's right).
I had coffee with Lady May and she has been talking me through the domestic arrangements of keeping staff, and it doesn't sound too difficult, it's just "new" to me personally. I've borrowed one of the old Housekeepers books to read through to get some sort of a picture of the servants life. It's a lot to read because she wrote every day for over 30 years but it is interesting so far. She's covered the wages, the tasks, the number of female servants, etc, etc. It looks like this one did a good job. Jack's father said that the present Housekeeper is more than happy to help me, so That will be a tremendous help.
We've told the children — they didn't really react. I told mum and she went cuckoo as she loves all that sort of thing. I've offered for her to come with us when we stay there next so she can see the place — "the big house" — as she calls it. Grandma was a servant in a big house and we've got a couple of lovely old sepia photos of her in her uniform. She was a Parlour maid. I wish she was alive today, she'd be able to advise me.
I'm going over to Florida on Saturday to talk to Mary and to do a few open days. There are 5 houses that need to be sold so if I can get them sorted, plus talk with Mary about everything, my mind might be a bit calmer. I've got to be honest, I am excited but also nervous — how does a Countess do things???
Now, also, to concentrate on the Fashion House. The new Fashion show is coming along nicely and I've chosen 3 designs that Julie did. Paris is booked and ready and the models are being booked now, so it's well on its way. Depending on what's going on, I want to go to this show, it could bring us a lot of business. Sarah has emailed me to meet her to go through several things, which I'm going to reply to today, because I want her to feel supported and know that I am here to help. It's been a long time since I've been involved in a Fashion show.
We went to our eldest graduation, oh, I am so proud of John. Now he is a fully qualified doctor. What next? He wants to work in one of the London hospitals but has got plans to go private, so we'll see what he does. His girlfriend is very nice and very pretty, will it last longer than 5 months this time? I hope so, she seems like a nice girl.
Our new house is lovely and comfortable. I spoke to Jack about renting it out as a holiday home to our friends when we move and he thinks it's an idea, so at least it won't be empty for months on end. With the pool and new library, it is very 'couple friendly' and nice for entertaining (not that we've had time for much entertaining).
Have a good day diary, I'll be back!!!
Series
About the author
I love all things Earthy and Self-Help
History is one of my favourite subjects and I love to write short fiction
Research is so interesting for me too
Reader insights
Be the first to share your insights about this piece.
Add your insights