Talea has new stickers
Sometimes you need to have other friends to rise yourself up again!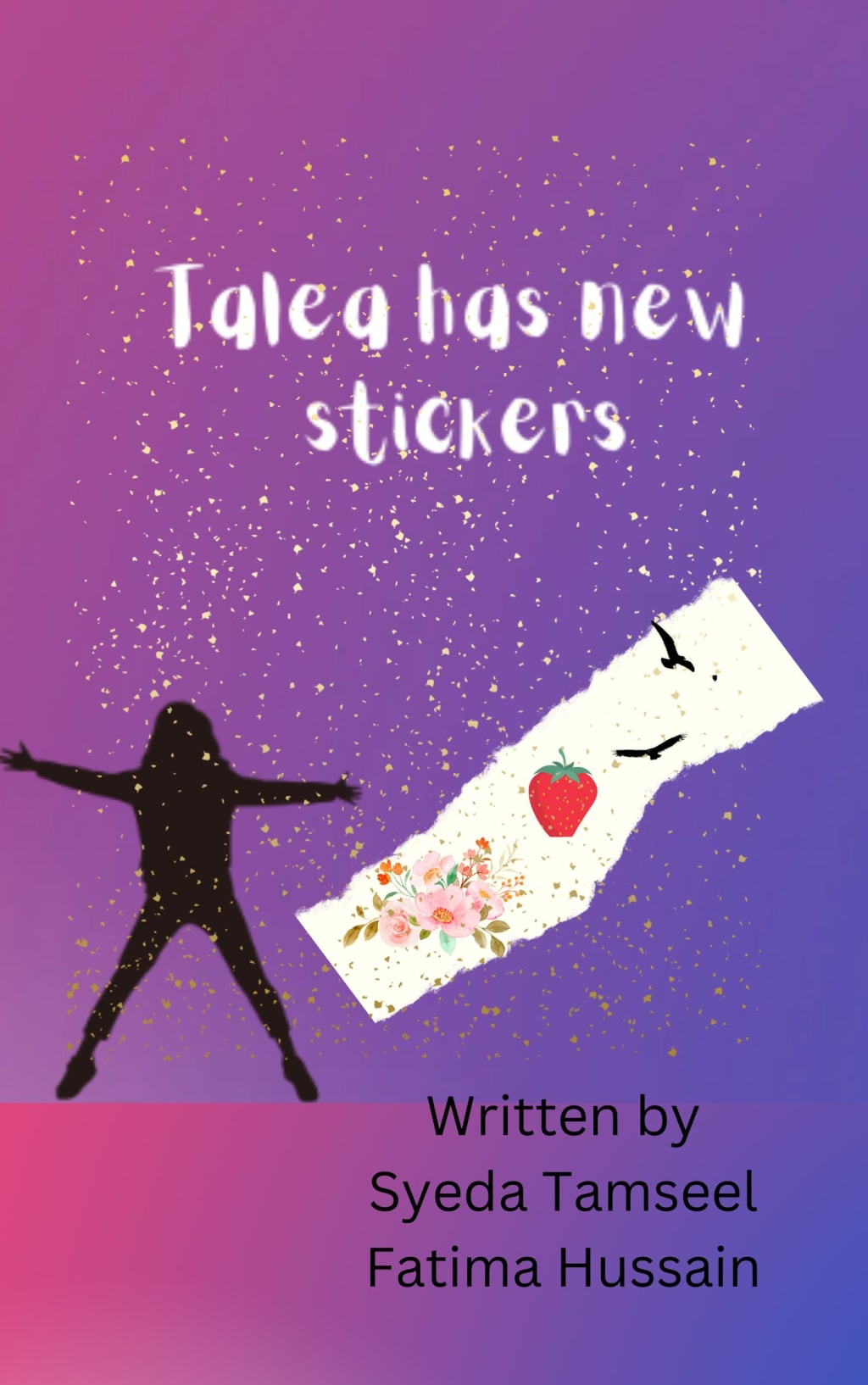 You need more than one friend to back yourself up! read more Talea the volleyball girl. Also folllow me on Vocal. Media if you like my stories thanks
Talea has new stickers from her birthday from Timothy. She was sitting in class; Miss. Jess asked everyone to complete Math's homework. Talea finished her homework, and she has free time. She was making a card for Miss. Jess for teachers' day. Talea sticks red and orange hearted stickers on her purple piece of paper, she fold the paper so it looked like a card. Then Miss. Jess smelled something like strawberries and raspberries, so she asked everyone 'Attention everyone, if you have food please come over to my desk,' then everyone surrounded Talea.
Talea's friend Timothy was sitting beside her, and then one of girls in her class, Emily. Emily came over to Talea and said, Talea do you have fruit? Something smells so good. Talea replied to Emily, 'no, I have stickers from my birthday that Timothy gave me,' then Emily sat next to her. Miss. Jess came around the desk and asked Talea 'whatever you have please hand it over to me,' Talea gave the stickers to Miss. Jess. Then she said 'oh wow, where did you buy these stickers from? Talea told Timothy gave it to her for her birthday gift.
One of the boys in Talea's class at the back corner laughed, and said Talea's friend gave her, this means she is a boy. Talea's cheeks went red, and quickly replied, "Timothy is my friend and nothing else. Miss. Jess was standing and gave the stickers back and said, no one's going to surround Talea in class. Also, Lachlan and Zach do not talk to each other and do your work. Then Talea finished the card and gave it to Miss. Jess, and she was happy.
Later at 1st break Lachlan and Zach came over to Talea and Timothy, and said 'how's your love story going?' Talea went cranky and said 'stop annoying me. Timothy laughed, and Zach and Lachlan asked them to play Volleyball at this break. Talea was alone, Emily came over to her, and said 'Talea just do not listen to them, if you want, we can play together. We could make bracelets?,' Talea was happy with that idea, and said yes.
Talea made green and red beads of bracelets, and then gave it to Emily. Emily also made necklaces for Talea and they both became friends. Talea forgot about Timothy, when Talea went back to class and sat down at her desk; Timothy did not come. Whenever Talea's stuck in class Timothy helped her so, today she asked Emily to help her, Emily also did not know. Talea went back to the classroom, and asked Timothy, could you please help me with this question? Timothy said yes.
Zach said, Timothy will not help you, ask Miss. Jess. Talea replied Timothy is my class buddy. You cannot make him sit next to you. You can keep Timothy for lunchtimes but not class times. Talea and told Miss. Jess what had been happening, and when Talea went back to sit down. She lost her stickers, so on the 2nd break Emily and Talea looked for stickers, but they could not find them. Timothy found stickers at the basketball court when he was playing volleyball with Zach and Lachlan. Then Timothy put them in his pocket and said, 'I need to go give these stickers back to Talea.' Timothy went to find Talea and gave those stickers back to Talea and said sorry for all the mean things Timothy and his new friends said. Then Talea said it was okay, Emily was standing there and said, 'Talea I really enjoyed playing with you today.'
I wish we could be friends as well, Talea thought it was a clever idea. Emily can be her lunchtimes best friend and Timothy is her classmate friend. Talea replied to Emily 'Emily you can be my best friend from now.' Emily was happy.
The end.
Hey Everyone,
this is my own work, so please do not copy my work. If you copy my work i will report you directly to Vocal.Media office.
Thanks for reading.
If you liked reading please follow me, also read Talea the Volleyball girl.
Follow me on
Wattpad:
https://www.wattpad.com/user/SyedaFatima294
To get my latest stories updates :)
enjoy and give me feed back.
Fable
Mystery
Love
Historical
Fan Fiction
Classical
About the author
Hey Random Person,
My name is Tamseel, and I am poetry writer, story writer. I write about what I see, think, and feel.
Reader insights
Good effort
You have potential. Keep practicing and don't give up!
Top insight
Heartfelt and relatable

The story invoked strong personal emotions
Add your insights