Taking Back Eternia
The Storyweaver as the Warrior...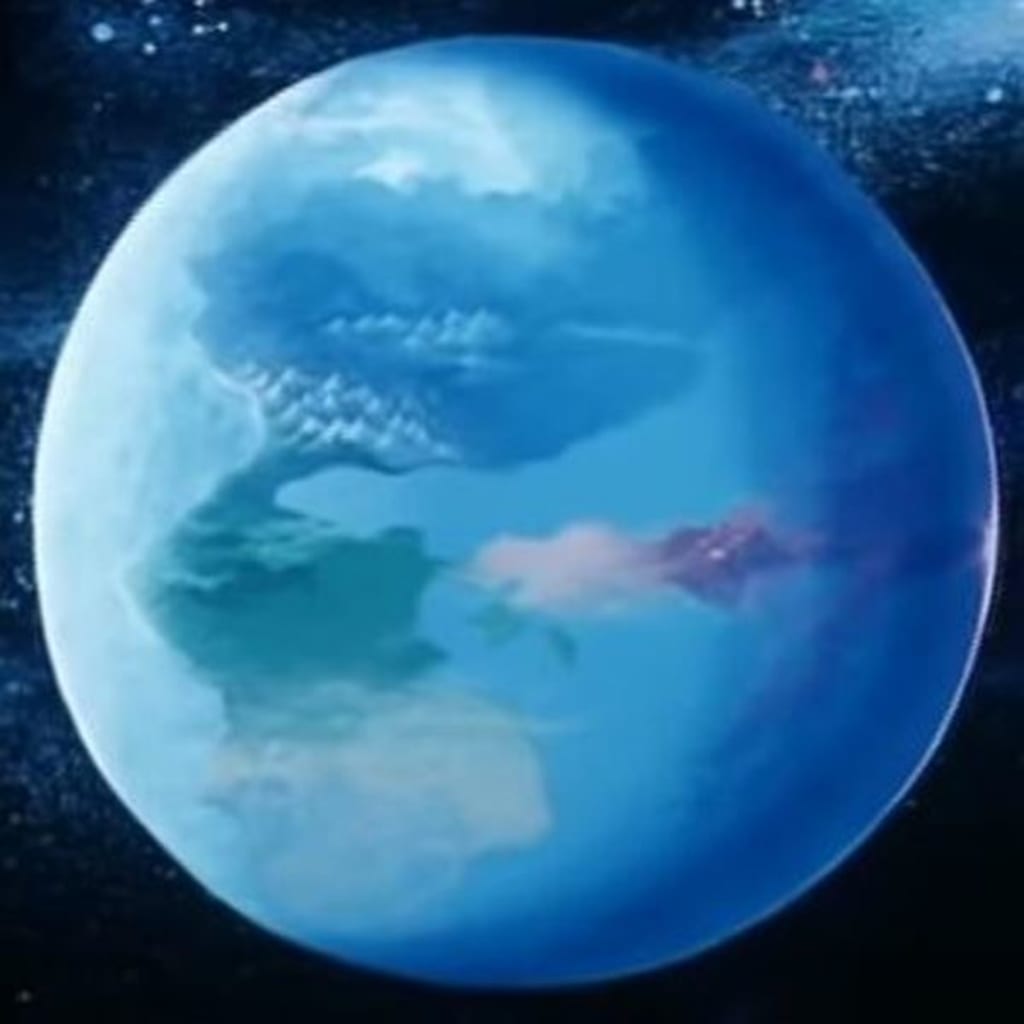 https://fantasticworlds.fandom.com/wiki/Eternia
I am the Storyweaver, Eternian Historian and, now, soldier for its freedom from tyrannical bullying!

Only four others share this journey.

My new pals...
"...You're doing that writing thing again!" Teela chided me.
"It's a long walk out of the Sands of Time." I reasoned. Nonetheless, she had a point and I obliged the dear lady and powerful Captain of the Royal Guard with putting the journal and pen back into my pack.
"Hush, you two." Man-At-Arms chided us.
"Yeah; you guys are giving me a headache!" Orko snapped.
"You are a headache!" Cringer retorted back.
Finally, Man-at-Arms halted from his place leading the troupe and we all crashed into one another.
"All of you, that is quite enough!" he declared, glancing to each of us in turn. "Yes, the walk from the Sands of Time is a long one and the heat can be taxing. It is a long way back to the Palace and you never know when we might meet Skeletor's warriors. Nevertheless, we five are the only heroes who recognize our Eternia anymore; and the others need us!"
"Yes, father; of course." Teela answered, glancing to the ground. "I am sorry, Storyweaver."
"No worries, Captain." I replied. "I shall mind my steps from here on out and keep my tales in my mind."
With that, we heroes trudged on once more...
Finally, we arrived in the Eternian lowlands. There, many villagers and Eternians scrambled in fright and confusion. I needed only look up to know why. There, looming over the citizens and taking great delight in driving them off, were Clawful and Strong-Or. I took in the sight of my other favorite Evil Warrior besides Trap Jaw (Clawful) abusing alone, scared, and confused Eternians; and decided that Eternia's Evil Warriors did not deserve a favorites list.
"Those people are in trouble!" Orko blurted.
"And helping them is why we're here!" I added, unsheathing the golden short-staffs once more. "Hey, Lobster-Lips!"
Clawful decided that I hadn't meant Strong-Or and turned his head to face me.
"Who are you, runt?" Clawful demanded, advancing menacingly.
"Did all of these fine folks have to introduce themselves before you started terrorizing them; would you be so bold to even be outside if they could recall their names?" I demanded, spinning my golden staffs as Clawful's claws got menacingly closer.
"Here; hold these." I added, inserting the staffs into his crushing claws to clinch them open. I then readied myself and kicked the Evil Warrior back head-over-heels.
"I'm the Storyweaver, fiend; and my grandkids'll be reading about this tale!" I added as Clawful helplessly stumbled over a fruit cart and wound up with a watermelon over his head and two more melons covering his helpless claws.
"Nice one!" Orko applauded me, slapping me on the back.
"Thanks." I answered. "You're a magician, Orko; see what your spells can do to restore at least these few peoples' memories and lift their confusion from them."
"Really?" Orko asked.
Suddenly, a giant iron fist interrupted us and forced the Trollan and I to separate.
"Help!" Cringer mewled as Strong-Or's hand came around again.
"Enough of this!" Teela declared, aiming her wrist-mounted freeze ray.
Finally, Strong-Or stood frozen.
"Well done, daughter!" Man-at-Arms declared. "And, yes, Orko, your magic right now may be the one hope to restore some recognition to these peoples' surroundings."
"Okay," Orko sighed, twiddling his fingers, "I'll tr...hey!"
A giant green tail knocked Orko out of the air and pinned him to the ground.
"Got'cha!" The gator-like Whiplash sneered. "And you're next, little man!"
"I think not, Whiplash!" Man-at-Arms declared, gathering up his mighty mace and taking a powerful swing.
With that, the last of Skeletor's men were vanquished. Nonetheless, the Eternian citizens were now only more confused and terrified by the violence around them.
"Citizens," Man-At-Arms declared, "I do apologize that this fighting has found your village this day. Rest assured that the evil ones are the vanquished ones right now. We shall do as we can to restore your memories that you may recall your family, friends, yourselves, and your homes."
I hated to leave the villagers of the Lowlands in their confusion and panic; Man-at-Arms had been right and we had little choice in the matter if we wanted to restore the Palace of Eternia...
===================
The grounds of the Royal Palace were even more beautiful to behold in their natural splendor than they had been through a TV screen. It was all that I could do to remember that I was at the palace for a reason and to keep my marveling over its splendor to a minimum. However, as my eyes wandered, I accidentally collided with someone.
"I'm terribly sorry, Duncan." I declared, adjusting my glasses and reaching to help the other party back to his feet. "I should have...HEY...!"
I was assisting a young, blonde man of about 18 back to his feet. He wore a white under shirt, flamoyantly pink jacket, and purple leggings and boots. If I didn't know any better this was...
"It's quite alright." the other man answered in a high-pitched voice. "But, do pardon me, sir; you were ready to address me by a proper name before. And this place; it seems familiar but..."
"...ADAM!" Cringer mewled, tackling (indeed) Prince Adam to the ground and licking his face.
"Friendly feline, aren't you?" Adam chuckled, helping Cringer off of him.
"He's brainwashed!" Teela spat in disgust. "What do we do now, father?"
Man-at-Arms glanced as Adam got back to his own feet. Yes; his Sword of Power was still in its hilt. If there was any chance at all, then...
"Teela, the two of us need to get inside; we know that Skeletor and his minions haven't wasted any time!" he declared. "Defeating Skeletor here could very well restore Eternia's memory! Storyweaver, Cringer, Orko, I'm sure that the prince will be just fine; you three need to find He-Man!"
"But-" Orko answered.
Suddenly, Cringer's paw came around and smacked the Trollan out of the air before pinning him to the ground.
"We'll do what we can, Man-at-Arms." I vowed. "Adam, I know that you're confused right now but you're the prince of Eternia. This way; we'll find a safe space for you."
Nevertheless, Adam didn't follow. He did, however, grow visibly angry as he faced the rough play between Cringer and Orko.
"Unpaw that funny little imp!" he ordered of the startled Cringer before he turned to me. "You, sir, keep your feline friend here under control!"
"Huh?" Orko honked from his place on the ground.
"His fe...?" Cringer began.
Nevertheless, I nudged the tiger with my heel. Maybe, just maybe, this would be the way to restore Adam's memory.
"...or what?" I demanded, unhinging the tiny golden staffs and whirling them.
Luckily, Adam did reach for his sword. Good; he remembered that he HAD it.
"...or..." the prince answered.
He held the Power Sword in his hand for only a moment; then took pause as a flash of light appeared in the sword's blade.
"No, Prince Adam!" he and I heard the Sorceress's telepathy simultaneously. "This place, these people, and this sword may feel strange to you now; but they ARE important to you! Who you see before you is the Storyweaver, one of very few people who even RECOGNIZES our Eternia anymore! He IS here to AID us!"
With that, the feeling of the secondary voice passed over us and Adam glanced down to Cringer and Orko.
"Cringer; Orko!" he declared.
Finally, Cringer released Orko.
"You remember us!" Cringer crowed.
"...The Storyweaver that the Sorceress spoke of?" Adam asked.
"Yes; and we need your help." I confirmed. "Every good force on Eternia was afflicted by confusion and loss of memory. Skeletor, Beastman, and Evil Lyn are in the palace. Your folks are not only in there with them, they're confused into thinking that they are servants and jesters in their own home."
"We'll see about that!" Adam answered, holding the sword. "I now know who I am; and I know what I HAVE TO DO!"
"...and I know what that means!" Cringer whined as he began to tremble in place.
"BY THE POWER OF GRAYSKULL!/I HAAAAVE THE POWWWER!"
The sensation of standing directly before a transformation sequence that I had viewed through a TV set upward of a thousand times by now was quite different up close as Prince Adam and Cringer were replaced by He-Man and Battle Cat, respectively.
"That's more like it!" Battle Cat roared.
"Agreed, old friend!" He-Man added. "Come; I think I know someone who's overstayed his welcome in our home! Storyweaver, Orko, the other Heroic Warriors and the good people of Eternia could still use your help!"
"I'll do what I can, He-Man!" I vowed. "Come on, Orko; you're with me!"
With that, we parted ways across Eternia...
=========================
Ram-Man, Sy-Klone, Lizard Man, Mekanek, Stratos, Fisto, Kittrina, Buzz-Off. They, and other Eternian citizens, needed saved from confrontation by Spikor, Two-Bad, a returning Whiplash, Tri-Klops, Merman, Jitsu, Webstor, and Kobra Kahn, respectively. It was tiring to traverse Eternia, even with the aid of Orko's magic on my side, but Skeletor's Evil Warriors were indeed eventually beaten back. From there, I had no other option but to direct people back to their homes in hopes that some time at home might restore their memories. I even directed Stratos back to Avion and Buzz-Off to Andrenos just in case those surroundings would help them better than the Royal Palace. I then took up the other Heroic Warriors and Royal Guardsman and, after some coaxing, convinced them to follow me to a palace that they no longer remembered. I only hoped that, after they helped remove Skeletor, they might remember the location as familiar...
=========================================
Ram Man was the first Heroic Warrior to have his memory restored. It happened as soon as he saw the palace grounds again. Mekaneck and Lizard Man then both had their recognition restored simultaneously. I could only accept these renewed memories as they came and left Mekaneck, Ram Man, Fisto, and half of the royal guardsmen to secure the palace's outer perimeter in hopes that Fisto's memory wasn't too far off. With that, Lizard Man, Kittrina, Sy-Klone, Orko, and myself ducked into the Eternian Royal Palace. Skeletor's evil reign was nearing its end...
=================
The throne room seemed in tatters, though so few heroes had met so few evildoers. Man-at-Arms had Beastman subdued while He-Man and Skeletor continued to duel. Evil-Lyn, in the meantime, had entrapped the king, queen, and Teela in a magic globe.
"Storyweaver!" He-Man yelled over his shoulder as his Power Sword clashed with Skeletor's Havoc Staff. "We need you!"
"Right, He-Man!" I answered, twirling my tiny Golden Staffs. "Excuse me, Evil-Lyn; that right there is no way for you to treat a couple of ladies; or an elderly man suffering from confusion for that matter!"
"Insolent fat boy; who are you to be here in the presence of my triumph?!" Skeletor demanded even as Evil-Lyn did turn away from her quarry to face me.
Instantly, I let fly with both Golden Staffs. One staff knocked Evil-Lyn's wand free of her hands; the other forced the Havoc Staff down just enough for He-Man's Power Sword to gain the upperhand.
"This boy is a man, Skeletor." I reminded him. "And I am the Storyweaver from Earth!"
"Earth?" Queen Marlena repeated from inside her magic prison the smallest sliver of remembrance seemed to fall over her.
Evil-Lyn had seen Skeletor finally defeated in the duel and saw already knew that she had lost her wand. She turned in my direction.
"Oh, Mr. Storyweaver; I have lost my way!" she declared in a sultry tone. "Of course that was no way to treat the guests in our place! Please; accept the smallest token of..."
"Yoohoo!" Orko's voice sounded from behind Evil-Lyn.
"What???" the evil witch bellowed.
"Huh?" I added, shaking my senses back together.
Orko had scooped up Evil-Lyn's wand; and promptly transferred the prison from around the Eternian nobles to bind Evil-Lyn instead.
"You little floating, verminous pest!" Evil-Lyn shrieked in her traditional volume.
With that, I approached the prison.
"Okay; you're not exactly wrong about Orko here." I declared. "But this still isn't your place. Orko, send her away..."
"My pleasure!" Orko answered, thrusting the magic wand into the side of the prison.
Instantly, Evil-Lyn's imprisonment and her wand were sent back to Snake Mountain. The subdued Beast Man soon broke free long enough to flee and join her.
"Fools; Dolts; Halfwits; BUNGLERS...!" Skeletor shouted at his henchmens' departure.
"You lose, Skeletor!" He-Man declared as I stepped on his Havoc Staff to keep it grounded.
"Not yet, I don't!" Skeletor answered. "Robot Knights, get them!"
There came a resounding CRASH, followed by a soaring ball of mangled metal. Skeletor stared aghast and I reflexively ducked.
"Duh; you mean d'ese guys, Skeletor?" Ram-Man asked from the throne room doorway.
"Because they're a little tied up right now!" Sy-Klone added.
I pivoted just in time to see the wreckage made of Skeletor's knights while the rest of us had been squaring off in the throne room.
"Bah!" Skeletor bellowed. "My pitiful subjects back at Snake Mountain will hear of this miserable failure! Evil-Lyn's Coils of Confusion, my foo...-!"
I scooped up the Havoc Staff and pointed it at Skeletor to prompt both of them to vanish from the throne room.
"Maybe we should have wiped his memory too!" Lizard Man piped up.
"I don't think so, Lizzy." I answered. "I think that the punishment of Boneface's remembering today will be much greater; and, this way, I doubt that he'll let his evil allies forget it."
"Quite so, my friend!" Man-at-Arms chuckled. "You did a great deed for Eternia this day."
"Eternia?" King Randor (still in his jester's garb) answered. "What is this that you speak o...Duncan! Marlena! Orko! He-Man! Wh-What is this? What am I even wearing right now?"
"That part's a long story, Randor, dear." Queen Marlena answered. "I will have time to explain it to you later. For now...Storyweaver, was it...?"
"Yes, your majesties." I answered with a profound genuflection.
"I know not where you came from or why you have arrived; but I can sense that you came at the right hour for everyone concerned." she added.
I blushed at Queen Marlena's platitudes.
"All that you need to know, Queen Marlena, is that I'm of a little planet called Earth." I reassured her. "Friends, Eternian Countrymen, it has been an honor and a privilege that an unforeseen destiny has allowed me to serve alongside you this day."
"Storyweaver." Teela called after me.
I took pause by where Kittrina and Battle Cat were lounging.
"...You're leaving us then?" she asked.
Her distraught tone broke my heart for a moment.
"Captain, I'm afraid that I must." I answered. "I'm a writer, and partial animated historian, not a warrior. My time here was needed because the forces of good and the citizens of Eternia had lost their memories. That time has passed."
Then, before I knew it, Teela and I were in one another's arms.
"I'll holiday here one day with new friends." I vowed in her ear.
Only the sound of Man-at-Arm's clearing his throat forcefully could force me away from his daughter and the two of us glanced at one another.
"What say that I escort our Storyweaver here back to Castle Grayskull that he might make his way home?" He-Man asked. "Battle Cat, our Storyweaver here has traveled much of Eternia on his own two feet these passed couple of days."
"Rrright; this time, he gets a taxi!" Battle Cat bellowed, nuzzling Kittrina one final time before he joined He-Man and I.
"Good idea." Man-at-Arms declared, curtly.
Teela and I could only share a giggle as I exited the scene.
"I will be back to see everyone again some day." I promised. "Duncan, thank you for keeping us all together through our latest adventure."
"And you for what you have done for us, young man." Man-at-Arms added. "Good journey."
==========================
Before long, Prince Adam, Cringer, and I stood before the Sorceress once more.
"Eternia has had a plethora of champions at her aid these past several days!" she declared.
"It has been an honor and privilege, Sorceress." I reassured her.
"And you were a great help!" Adam added.
"Thank you, my prince." I answered. "Cringer, it's been real...I mean; it's been fun."
With that, I stroked the timid cat on the head one final time.
"Back to your life on Earth then?" the Sorceress asked as a portal appeared.
I glanced back up at the Guardian of Grayskull.
"Actually," I answered with a mischievous grin as I checked my jeans pocket (thankfully I'd kept my Earthly garbs, save for the golden bracelets) for my wallet, cell phone, and, yes, a travel bottle of body spray, "I did say something another vacation elsewhere, at least for a moment."
"Vacation?" Cringer mewled.
I glanced down at the cowardly tiger once more.
"...Ever crossed the evil Horde before, Cringer?" I asked innocently.
"Oh; why do I even ask?" Cringer moaned.
"The Horde; on Etheria?" Adam asked. "Look, Etheria is more than just the beautiful women of the Great Rebellion; but you haven't contended with the Evil Horde before either."
"Well, no." I answered. "But we both know someone who has..."
Fan Fiction
Smalltown guy from Southwest Michigan
Lifelong aspiring author here; complete with a few self-published works always looking for more.
https://www.instagram.com/kmoney_gv08/
Receive stories by Kent Brindley in

your feed