Still remember the day, after many insistences from my father.
I asked for 5 rupees because in class you said you liked Golgappa very much.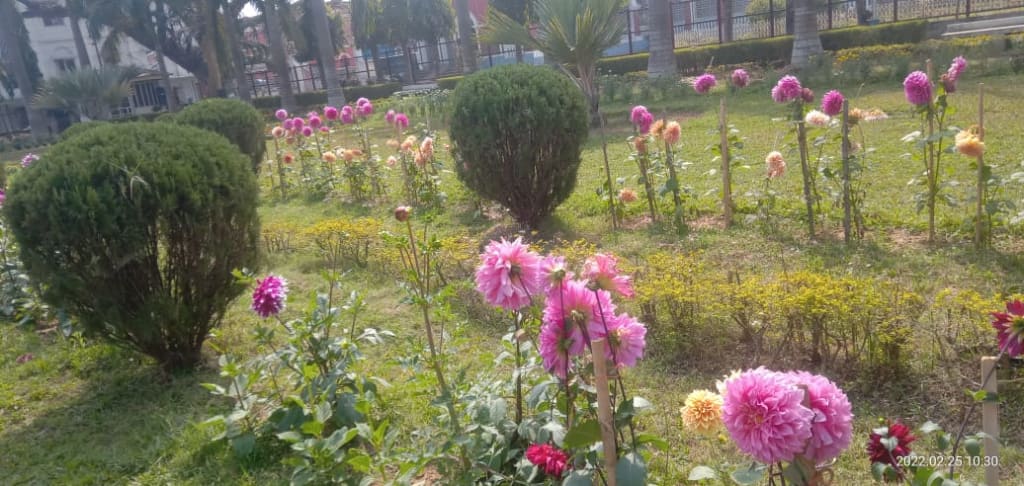 I still remember the day, after many insistences from my father, I asked for 5 rupees because in class you said you liked Golgappa very much. I like you too. There are two ways home ts...maybe i got 5 taka for the first time you have to surprise gorgapa by eating
After the holiday, I mustered up the courage to tell you - Jody, will you come home with me on the way home today? We were friends, but not very well, you can trust me...I started to leave. Because in class I have images of bicycles and loafers...
I'm going, so you come and say - wait, I'm coming, but you're only 4 feet from me. I smiled and said ok.. we started walking and I am happy to feed you your favorites, maybe the fish of love for me starts to sink into your heart.. ok, the golgapp store is here.. i stopped down. You ask curiously - why did you stop?
I- oh! Jyoti, you eat golgappa, don't you?
You - wow! ! ! ! ! ! i have to eat
There was a gleam in your eyes. My soul is fulfilled and utterly blessed. Then 3 golgappas will come 1 taka.
I - Kailash Bhaiya, please give me five Golgappas.
Kailash Bhaiya - Jibab Buji. (calls my ear) Girlfriend why?
I (laughs) – no, bro. The same to you
Brother Kailash, you're throwing water on Gorgappa, you're crying out loud - Robbie.
A smart woman in front of me (probably from another school), with a nice red glamour, approached us, stopped her bike and said - Jody, I just came from your school. "Kaho Na Pyaar Hai, Sit Soon" has two tickets.
Say "Hi Hrithik Roshan!!!!" You jump up and threw Gojapa on the ground and tell me - sorry, I have to go to the movies with someone today.
I realized who this "someone" would be.
Saying that, you sit on the bike, hug the boy, and put your hand on his chest.
You disappeared from my sight, all I could see was your black socks. When I saw him, there was a black feeling in my eyes.
Kailash Vaiya's eyes are also full of water and my nest of both eyes is falling.
Kailash Bhaiya - Don't leave Babuji. E girl is just that. Aisa kainda hota hai breaks someone's heart like a mirror.
With that, he picked up the sweat cloth and started wiping away his tears. I cried too.
With only 14 Golgappas left, Kailash Bhaiya insisted on eating.
While eating golgappa, my heart is blinking.
Second Golgappa - you're new to the seventh grade and you're in the front seat and I have a thick kajal in my eyes.
3rd Golgappa - You performed the song "Ankhiyon Ke Jharokhe Se" at the 7th Standard Annual Event.
Fourth Gagaba - That night, your reflection was frozen in my eyes.
5th Gargaba - Mrs. got you with me on the first day of eighth grade.
Sixth Kagaba - I'm very happy. Your words smell like shampoo on my head and shoulders and I get lost in that smell every day. That's why I brought eggs in my eighth grade half year exam. The lady smiled at me.
Seventh Gagaba - I failed, so madam asked you to sit down with a smart girl.
Eighth Kagaba - I'm so frustrated. And I haven't eaten for 3 days.
Nova Golgappa - I used to follow you to your house every day after the festival.
Tenth Golgappa - I used to go to your house every morning and night hoping you could catch a glimpse of the outside.
Eleventh Gagapa - One day you threatened me not to follow me after the holidays. I felt bad that day, and since then I've started walking the other way home.
Twelfth Golgappa - We have reached the ninth grade. It was Diwali. Kaho Na Pyaar Hai's song has been released. I'm sitting in the classroom with your picture in my eyes.
Thirteenth Gojapa - Dare I ask you if you have a boyfriend after Diwali. You say - no, I'm not that kind of girl.
I was so happy that night thinking that no matter what I did for you, you would know, but to me, you are the one I breathe.
The Fourteenth Kagaba - Kaho Na Pyaar Hai was released today and I urged my father to ask for five rupees. I'm also going to tell you my thoughts today.
The fifteenth and last Golgappa - My heart is broken, Golgappa has water in his mouth and tears in his mouth
Reader insights
Be the first to share your insights about this piece.
Add your insights