Riflagulous [re-flag-u-luss}
Adjective - describes the unfairness of certain calls made by flag-happy referees during a game. Some of these penalties cannot be contested by instant replay.
The rules governing American Football, are not without flaws... Thanks to the ineptitude of the officiating staff, fans are forced into uncivilized behaviors, like yelling at the TV or littering the field with useless garbage when objecting a flagrant call. Take the following scene for example...
Referee
Illegal use of language, #85! Fifteen-yard penalty, automatic first down!
Al Michaels
This is an unbelievable blow to the Patriots who are hoping to clinch the division with a win today. This puts the Lions well into field goal range.
Fran Tarkenton
Yeah... The refs are being absolutely brutal! I'm not sure they can even make that call!
Al
Sounds like the crowd agrees with you. Listen to all the booing. I've never seen Bill Belichick this angry before. He's nose to nose with the head official.
Fran
OH MY GOD! Another flag just hit the turf near the Patriot's sideline. Let's see what this one is for…
Referee
After further review, 5 yards will be added to the previous penalty for encroachment by the Patriot's head coach. 1st down, Lions.
Fran
Man! I think the patriots better just accept the unfortunate call and move on.
Al
You're right! But something needs to be done about these riflagulous refs. Look at them over there!
Ref to Refs
Did you see the look on Bill's face when I smashed 5 yards at him for calling us a bunch of incorrigible rats. It's priceless moments like these that gets me going in the morning.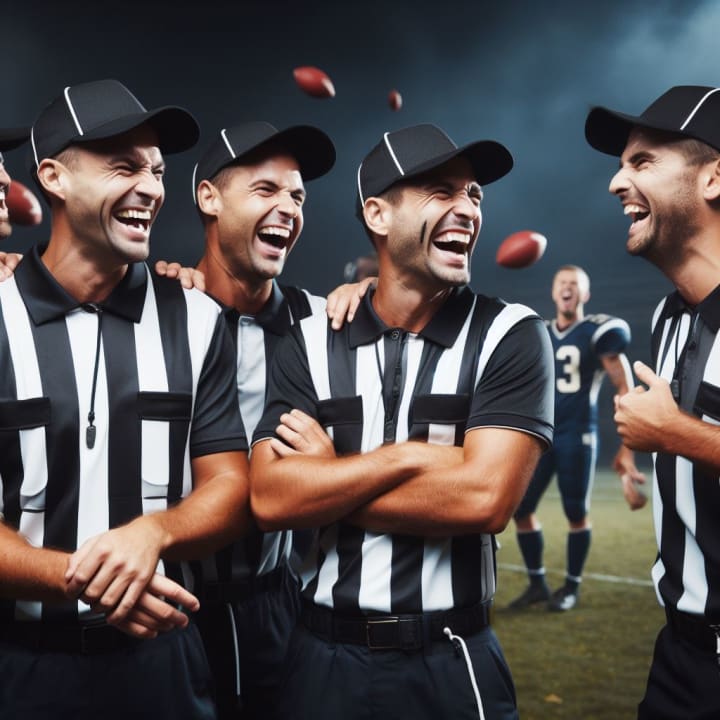 A/N: The written expressions in this short do not reflect the actual opinions of the characters. The refs on the other hand can bite it.
About the Creator
Creative writer in the Northeast US who loves the paranormal, fiction, mystery, articles and the occasional poem. Take a chance, you'll be thoroughly entertained.
"Life is Love Experienced" -LW
LDubs
Reader insights
Be the first to share your insights about this piece.
Add your insights