Rap CD in Blue
Damn Right I Got the Blues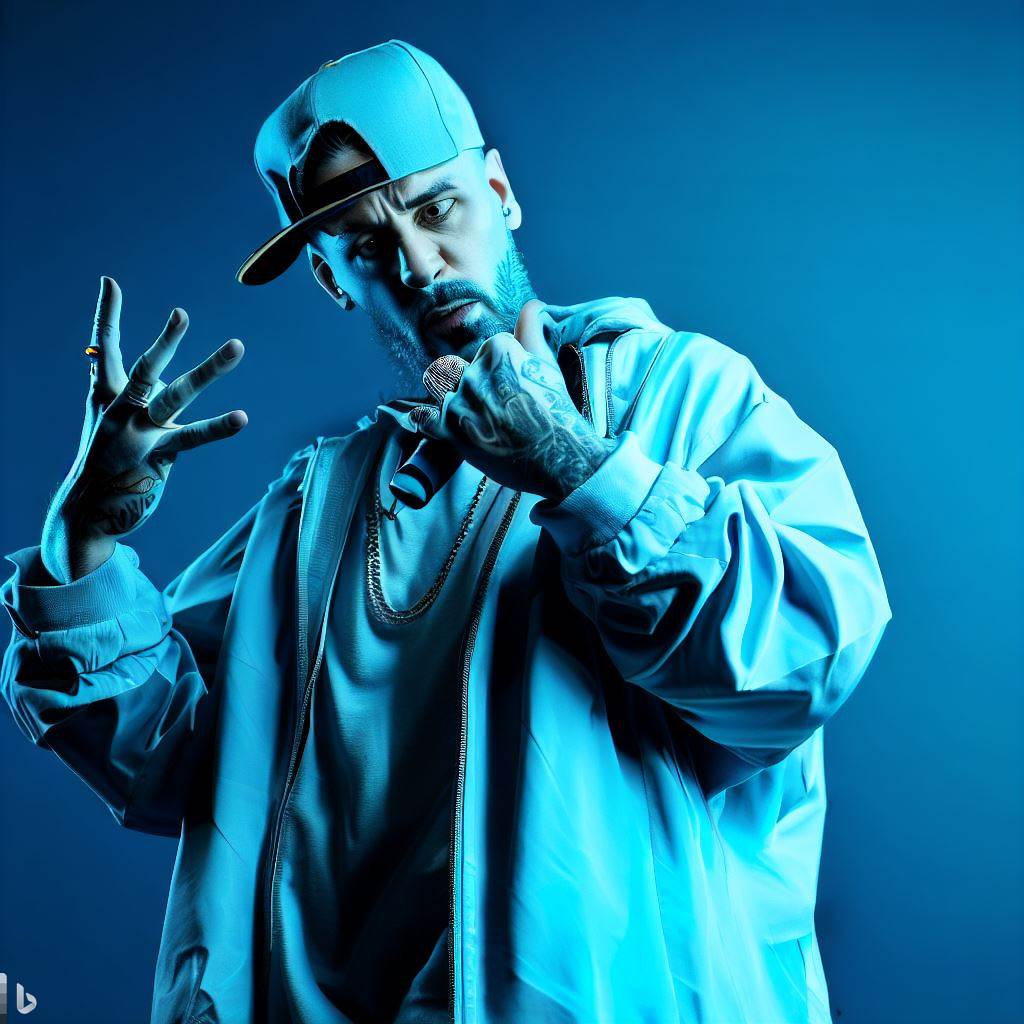 Blue Colored Dude
A failed rapper assumed the polite were his fans and would help him finance his CD. They weren't that polite.
He had worked odd jobs to support his career, but still had nothing to show. This time, he vowed, things would be different.
After his oddest job yet, he counted his money and had enough to stamp out copies of his new CD, but it was still missing a title song; he had held out for some unprecedented inspiration. Now he had it.
He titled it "Blue."
I'm a colored man 'cause I'm feelin' blue

You don't dis me and I don't dis you

But if I wasn't blue I'd be thru

'Cause I live the life and walk the walk too

******

And I always tell the truth when

I talk the talk then

But it's depressing to see my own way back when

So color me blue and drop me ten
He recorded it on his drum machine and took it to the CD man.
"That's $2500 if you want five thousand," the man said.
So he paid the man in blue, otherwise unmarked bills. His fans thought it was clever marketing for him to be all blue, too.
About the Creator
Now in Phase II of my life in Hull, MA. Tangential thinking, amygdaloid incentives, and hippocampal flashes from left to right on the page. (Phase I: New Orleans.)
https://www.amazon.com/Gerard-DiLeo/e/B00JE6LL2W/
email: [email protected]
Reader insights
Be the first to share your insights about this piece.
Add your insights