Rabbiting On
or: Be careful what you wish for.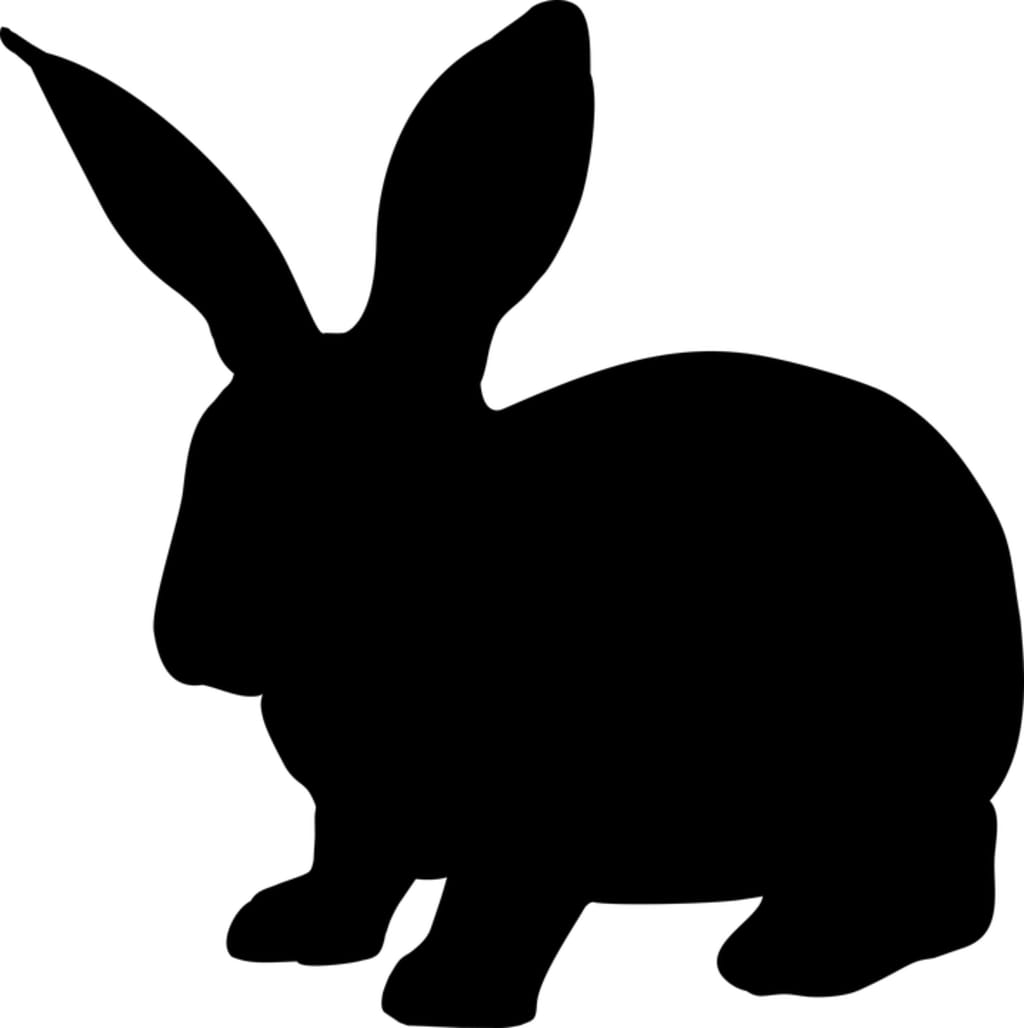 Reader, if you're here for my usual commentary on the week's events, then turn away now. This week's article is an altogether different beast. I was invited to experience a scientific breakthrough at the Somafree Institute, who were claiming to have discovered a way to communicate with animals.
I know, I had the same reaction, but stick with me.
The institute pulled out all the stops - at least for a science institute, and I and the other assembled journalist were offered crudités and a glass of wine. The crudités were nice, the wine, not so much.
Spirits and bemusement levels were high.
"What animal will we be talking to?"
"Lab rats?" I suggested.
"Apes?" Someone else said.
"What will they say to us?"
"Give me carrots?"
"Ook?" - that one got a laugh
"Squirrel!" someone shouted, recalling the movie UP!
The laughter was interrupted by the appearance of Dr. Raglan, the head of the Institute. He looked slightly nervous about entertaining a crowd.
"Ladies and Gentleman," he said. "Thank you for coming along tonight. You will be the first civilians to experience this breakthrough. We hope that it opens your mind to a whole new world and with your journalistic talents you can help spread the word."
"Not with our readership," someone said, to more laughter.
Dr. Raglan gave a tight smile and continued. "Since the link between human and animal can be … taxing, on both, we will invite you to experience it one at a time. We have sorted everyone into alphabetical order, by second name. One of my colleagues will come out to collect you. Thank you."
Then he left.
We all looked at one another.
Someone new appeared. He had a lab coat and a clipboard. "Adamson, Iain?"
"Here," Iain said and got a round of applause.
"Wish me luck," he said, as he was escorted out by lab coat.
The mood in the room changed from bemusement to mild apprehension. This now felt like a Doctor's appointment. We continued to talk amongst ourselves and sip terrible wine until Iain reappeared. He was visibly distraught, shaking, and close to tears. Another lab coat guided him toward another room.
"Bramwell, Alan."
Me. I put my hand up like a kid in school.
"This way, Mr. Bramwell," the clipboard wielder said, and escorted me away from the throng into a room from a disturbing paranoia thriller.
Reader, this place was the definition of sterile. The walls were clean and white. A steel chair sat in the middle of the room. Above it, extending down from the ceiling was some sort of silver helmet. It appeared to be attached to a length of curly telephone wire. Another lab coat appeared to my right, armed with some sticky sensor pads. He reached up to put them on my temples, but I swiped them away. "You wanna explain this first?"
"Safety precautions. We will monitor your vital signs from next door. The link can be a shock to the system and if we feel you are struggling we can cut it and bring you back gently."
"Sure," I said, "but, you might want to work on your bedside manner."
Electrodes were placed, Reader. Head, arms, chest.
"Please," clipboard said, motioning to the chair.
I took my front-row seat to the new world and looked up at the helmet above me. I won't lie, reader, my anxiety levels were sky-high.
Another door opened. "Ah," clipboard said, "looks like your interview has arrived."
A rabbit in a shiny steel cage was wheeled in and positioned in front of me. Its driver locked the brake and left. The rabbit looked at me, then hopped around the cage. One ear was missing and it had a steel plate in its place. I felt bad for it.
"If you'd like to relax, sir, we'll get the headset on and prepare you for the link."
"Easier said than done," I said, but tried my best, as the headset was lowered and strapped in place.
"We'll be right next door, monitoring," he said, and then left us alone.
I looked at the rabbit. I wondered what my opening line should be - I come in peace, maybe. I'd barely had the thought when the link hit. Reader, it felt like my brain was suddenly sliced in half. One half my own mind, one half … the rabbits?
The rabbit spasmed in the cage and stumbled around. I could feel its distress. I could only assume that it also felt mine.
It turned and looked at me, suddenly comprehending the situation.
WHY?
Reader, it was talking to me.
WHY ARE YOU DOING THIS TO US?
I struggled to answer, so surreal was the situation. "I'm not…" I managed.
YOU ARE. YOU ALL ARE. THE OINTMENTS THAT BURN US! THE CREAMS THAT ITCH! THIS THING IN MY HEAD! WHAT DID WE DO TO YOU TO MAKE YOU TREAT US LIKE THIS? IS OUR SUFFERING WORTH IT TO SMELL NICE AND LOOK PRETTY AT YOUR GATHERINGS? DO YOU CARE SO LITTLE AS A SPECIES THAT WE ARE NOTHING TO YOU?
Reader, as you well know I'm rarely lost for words but I had none for this poor animal.
LEAVE US ALONE. GET OUT OF MY HEAD
The link broke then. Searing pain shot through my brain. Tears ran down my cheeks. The rabbit now lying on its side, breathing heavily.
Clipboard reappeared and unhooked me from the contraption. "Incredible, isn't it?" he said, smiling like a kid on Christmas Day.
I can't print what I told him, reader, but I stormed out of there, out of the institute entirely, bowling over several peers en route, and broke down in tears, outside, under the night sky.
It's easy to turn a blind eye, reader, but not so easy an ear. We often say, wouldn't it be wonderful if *insert favourite pet here* could talk, but be careful what you wish for, reader. Be careful what you wish for.
Reader insights
Outstanding
Excellent work. Looking forward to reading more!
Top insights
Easy to read and follow

Well-structured & engaging content

Excellent storytelling

Original narrative & well developed characters

Expert insights and opinions

Arguments were carefully researched and presented
Eye opening

Niche topic & fresh perspectives

Heartfelt and relatable

The story invoked strong personal emotions

On-point and relevant

Writing reflected the title & theme
Add your insights