Homesick
simply walls without you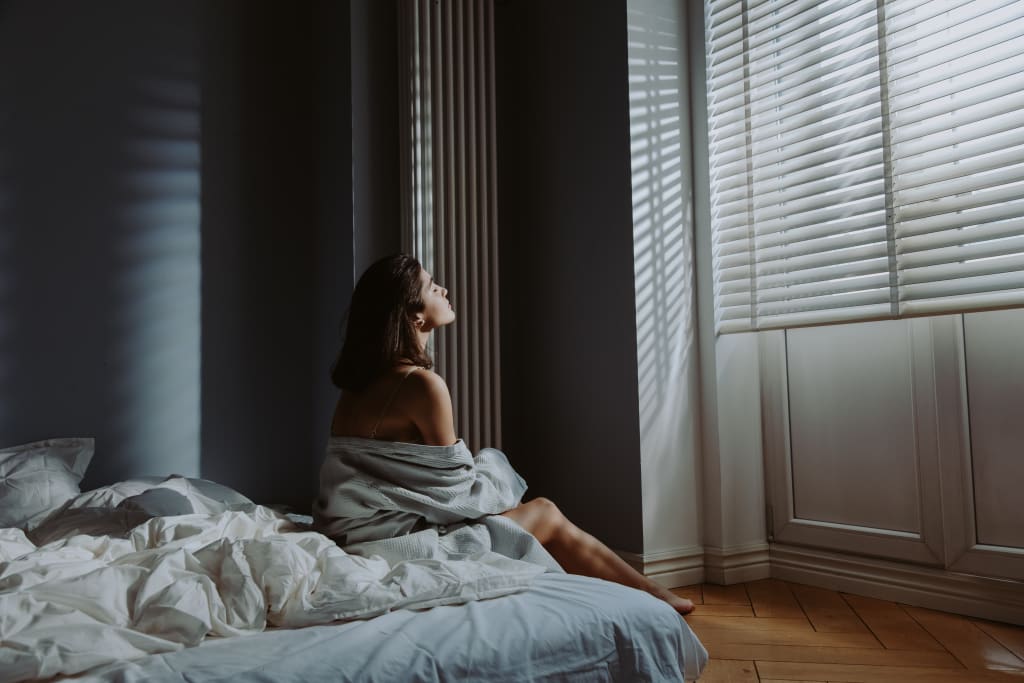 photo by cottonbro studio on Pexels
If walls could talk, and we do, I would confess my deepest secrets. It's been so long since you've held me that abandonment haunts my every corner. Remember, we were together through thin and thinner until we weren't? You fled the nest, and I stayed because it's all I'm good for. Was the sunshine medicine for your soul like you had hoped? I only really glimpse it through a crack there in the window. But almost every day now, I wish I could follow you.
If only I were built generations younger when homes travel with their owners like hounds on a long line. But I am rigid, rooted so deeply that it would take years and at least a dozen archeologists to finally extract me from the earth, set me free. When I think about you out there in the world, alone or feeling it even with company, I want to consume you. Return to my four corners, and in our solitude, you will always be safe.
But I suppose you need more than safety. I recall those rainy days when your voice, belting with unleashed grief, bathed my cracking paint. You were stir crazy, craved adventure I could only offer through a screen that hangs there on my plaster — a phantom of reality. No, you needed more than costumes and conjured emotions. You needed to feel it.
Do you ever get homesick? A wanderer came through last week and slept on the bare floor, dreaming of something that was haunting him for years. He scraped across my baseboards with desperate fingertips, carving lines of a map that always led to my corners where he melted into heaps of sorrow and sobbed.
I thought of you and that one summer when you draped sheets around a corner and built a fort where you could read all day, escape the storm. Too often, I wonder how you fare out there on nights beneath rain and thunder. Do you face it, or have you found a new home, however temporary? If I could speak your language, I would say that, more than love or longing, I am simply walls without you.
Strangers have come and gone. Some wonder if you'll ever return. Others whisper about foreclosure and the family of feral cats that hunker here in the winter. But remnants of your presence remain, caked in dust and spider webs — floral dresses you wore only in the spring, paintings from your expressionist phase, and a teacup you chipped but wouldn't throw away because you didn't want to hurt its feelings. Yet, here you have left me, forsaken like some eerie cabin in the woods. I pray you are more than a ghost at homecoming.
You used to call yourself a homebody to escape social obligations, but I had an inkling you actually meant it because the glow of comfort always looked divine on your skin. The complexities of your personhood would mingle honestly between these walls, in my four corners, and I always wondered why you were so afraid of yourself.
The sticky-notes you pressed by the door, scribbles I felt so gently across my paint, your clenched fist as you tore them to shreds — were you trapped by the chaos of your own thoughts? Is that why you left?
If we ever spoke, I would have promised to hide all of your problems in the crawlspace or closet, only release them when you were ready. But you took them with you instead, and I like to imagine you let them loose like kites on a short line, finally freed of the burden.
Did the fresh air cleanse your palate? I used to steep in excitement for the day you'd return with a bag full of trinkets and stories which could never be exhausted. Perhaps you had even collected an assortment of wildflowers to adorn your hair, and you would tell me all of their names. But as days turned to months and years, the only thing I could hope for was that you still were somewhere out there, chasing dreams and carelessness.
I am rigid, rooted so deeply that running was never in my fate. But I hope to feel it shake my studs once more, the pitter patter, slapping of curious feet on the bare floor. And if not you again, perhaps another who needs shelter, can learn to speak my language so I can tell them about my first owner and how dearly I miss her.
About the Creator
Wayward soul, who finds belonging in the eerie and bittersweet. Poetry, short stories, and epics. Stay a while if you're struggling to feel understood. There's a place for you here.
Reader insights
Outstanding
Excellent work. Looking forward to reading more!
Top insights
Compelling and original writing

Creative use of language & vocab

Easy to read and follow

Well-structured & engaging content

Eye opening

Niche topic & fresh perspectives
Heartfelt and relatable

The story invoked strong personal emotions
Add your insights