The drive home seemed long, longer than it should have been, considering the distance hadn't changed. Pulling into the driveway I glance at her, sleeping peacefully. The Autumn Sun warming us as I carry her to the veranda, her favorite spot. From here she would watch and guard over the children as they played in the yard. Across the way was wild berry bushes and trees hugging the banks of the stream that flowed past our home. She loved dipping in the cool waters but hated getting wet.
Gently placing her on her bed, I wrap her in a checkered blanket. Her head raises to meet my gaze, dark eyes open, confusion clearly visible yet she knew at once where she was and settles in. I sit beside her, placing my hand upon her head, her ears twitch, and I feel her body relax as I caress her blonde fur. We sit in silence as the sun hovers just above the trees, preparing to settle in for the night.
"Jason?" Her voice is soft, a little more than a whisper.
I glance down, the white streak between her eyes and down her nose shines in the light.
"Yes Kiya, what is it girl?"
"I don't like that place. I always feel tense when we go."
"I know, but it was necessary, they were just trying to help you."
"Yes, they are nice , but I still feel scared. Is it ok if we don't go back there?" Her voice quivers as she says this, I can tell she is trying to be brave.
My eyes begin to water. "It's ok, we won't be going back there anymore."
"Thank you."
She settles back down, moving a little so her head is now on my lap. Her breathing soft, a gentle breeze ruffles her fur, I pull the blanket around her.
"Jason?"
"I thought you were asleep." Selfishly, I am glad she is awake.
"You know what I would like to do? I would like to run beside you, on that two-wheel thing."
"The bike?"
"Yeah, I was fast wasn't I?"
"Like the wind."
"Yeah, like the wind. I loved running."
"You sure did. Those were some of the best times." Leaning back, I close my eyes and remember.
"I'm sorry about that, I just don't think I can run like that anymore."
"Don't be sorry, I love walking with you just as much."
"In the morning can we go for a walk? I would like to go visit the running water. I like the sound it makes."
Taking in a deep breath I softly reply. "Anything you want Kiya."
"Maybe the whole family will come." There is excitement in her voice.
"I like that idea."
Her breathing is labored, but her tail swishes with joy.
"I would love that, remember when we all went to the lake? Your little ones were so young, I had to slow down so they could keep up to me." She lets out a sigh. "They sure grew fast."
I start to laugh. "I remember you jumping in the trunk of the car as we were packing up to return home. Did you think we were going to leave you there?"
Sheepishly she answers. "No, I was fairly sure you wouldn't leave me behind, but I didn't want to chance it."
Still chuckling, she nuzzles her nose under my hand and bumps it up. Her sign that she wishes for more pets. I happily oblige.
"Jason, I was remembering when you brought me home, I was scared but you and Linda were so nice to me. I felt….safe."
I remember going to the pound with my wife to look at puppies. There was a batch of Collie cross pups. All black and white. As I was playing with them, my wife, Linda, nudged me. Looking up we saw this little blonde ball of fluff peaking out of the cage, once we made eye contact she shot straight towards us. No hesitation, without fear. Linda held her and I knew we were in trouble.
With everything going on in our life we were not prepared for a puppy. After I said. 'Linda I was thinking about the puppy and realize we have to make the right choice.' Before I could finish, she blurted out. 'Me too, we have to get that puppy.'
It was one of the best decisions I didn't make.
"Kiya, you added ….add so much to our lives."
When we decided to expand our family, we wondered how Kiya would react to children. But once we introduced her to, first our son, then two years later our daughter, Kiya took to being a guardian immediately. Tolerant to tugging little fingers and awkwardly placed hands onto the face, with a never-ending patience.
She looks into my eyes. "I really love when all of us are together."
"Me too."
"We will always be together won't we?" There is a longing in her voice.
The sun begins it's descent behind the trees, a red and orange glow fills the sky, basking us in a warming light. At this moment there is only the two of us, the world disappears.
"Always." I barely get the word out.
"I don't know why. Lately I just haven't been feeling like myself. If I have a good rest I think by tomorrow I'll be good to go."
"I'm sure you will be. Would you like anything?"
"Some water please."
I stroke her fur, she is angled so the view is right in front of her. I think in her mind she sees the children on the grass, running through the sprinklers. She has this instinct to protect.
I place the dish of fresh cool water down; she laps at it. "Thank you." She says, then lays down.
"Jason, We have been together for a long time haven't we?"
"Not long enough." I reply. Fourteen years doesn't seem long, not even close.
Birds sing out their evening calls, ready to settle in. She fidgets, then looks at me, turns away, only to look back. I see nervousness in her eyes as she speaks.
"I do not know why, but I feel I must say something." There is a hesitation in her voice.
"Go on, you can tell me."
"It was me." That is all she says.
"Was you what?" I inquire.
"When you had all those people over that time, It was me that ate that large piece of meat while no one was looking."
"The turkey?"
"Yeah, it was delicious."
"Well, I have a surprise for you, we knew you were the one who chewed it, you were the only one in the room."
"Oh?"
"You had grease all over your face."
"I thought for sure I fooled you. Were you angry?"
"At first yes, but the look on your face was priceless, we had to laugh, besides we all like pizza."
"I am glad I told you. Hmm would be nice to have that again."
"I will make you anything you want."
" I don't have an appetite right now, maybe some other day."
"Of course, some other day." I gently set her on my lap. She always liked pretending she was a lap dog.
"Are you comfortable?" I ask.
"My tummy hurts, not sure why. But I feel ok. I hope you don't mind if I fall asleep, I'm tired."
"Not at all, you rest, they will be home soon."
We sit and listen to the birds, feeling the last of the suns rays peeking through the tree. My hand on her back.
"Jason, I am sorry for peeing in the house lately, I don't even know I am doing it."
"Don't worry about that, it isn't your fault." I reassure her.
Like a sleepy child, she manages to say. "The family should be home soon. I want to see them. Maybe we can go for a little walk when they do, I am sure I'll feel better by then. Did I mention I like when we are all together?"
I remain silent. Realizing I should have given her a brush before we went, I should have done a lot of things before we went. I hold her a little closer to me.
In a soulful voice, she whispers. "It's getting dark."
I lean down and kiss her brow.
The dusk sky is vibrant with the dying light of day. It is quiet now, there is only a distant sound of the water flowing, I have so much more I want to say but cannot get my words out. Instead, we share in the comfort of being together.
Two friends.
I hear tires rolling down the road and watch our car pull into the driveway. Concerned faces peering through the window.
Smiling I whisper. "Kiya, look who's home….Kiya?"
There is only silence. I dare a glance, her head on my lap, eyes closed.
I hope she is at peace, running - fast like the wind.
*******************************************************************
I wish I could say it happened this way, we were never given the chance. My best friend of fourteen years never made it back from our trip to the clinic.
Linda and I drove home alone.
Thank you Kiya, you are with us always.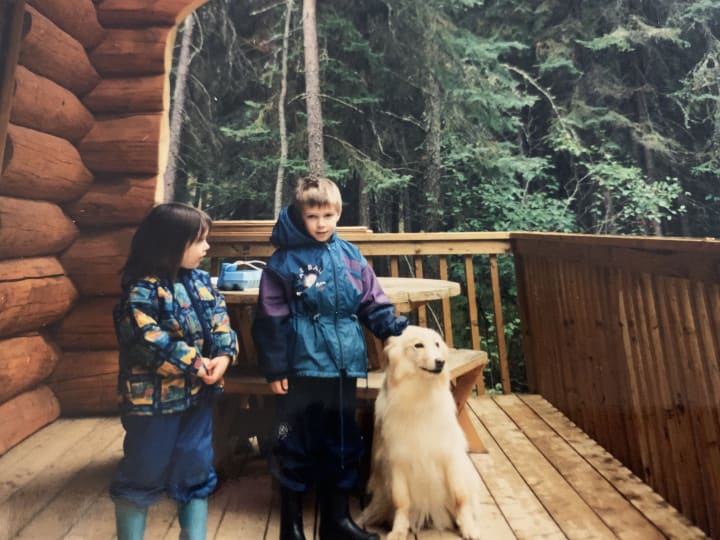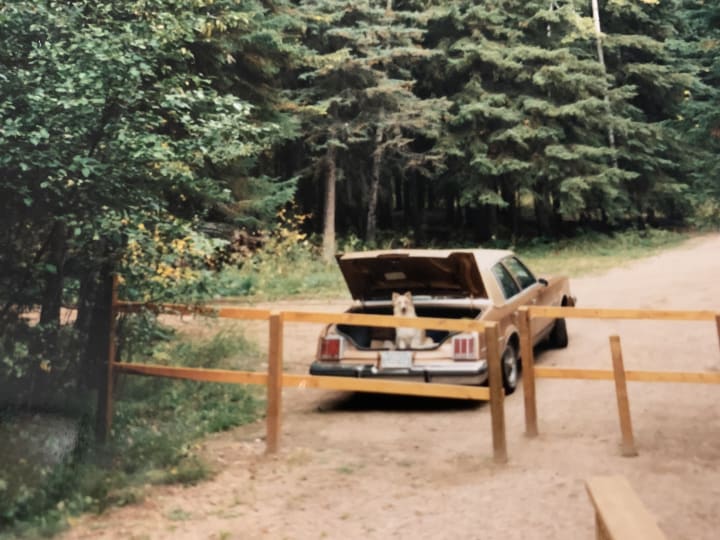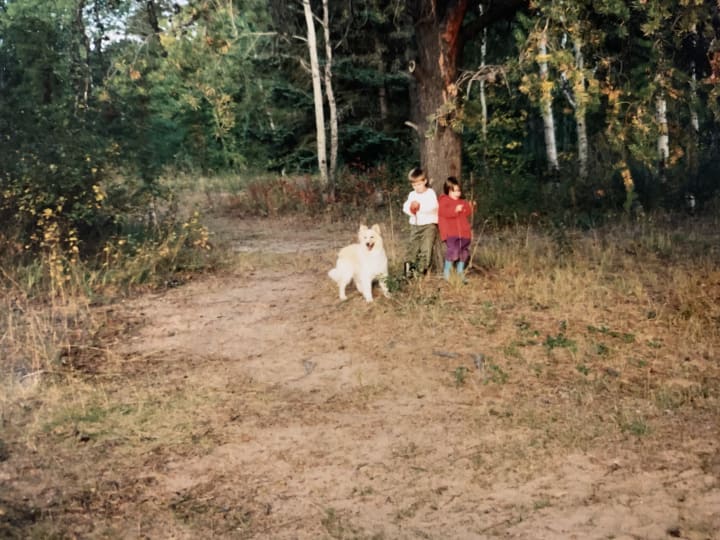 About the Creator
I have enjoyed writing for most of my life, never professionally.
I wish to now share my stories with others, lets see where it goes.
Born and raised on the Canadian Prairies, I currently reside on the West Coast. I call both places home.
Reader insights
Outstanding
Excellent work. Looking forward to reading more!
Top insights
Heartfelt and relatable

The story invoked strong personal emotions

Excellent storytelling

Original narrative & well developed characters

Easy to read and follow

Well-structured & engaging content
Compelling and original writing

Creative use of language & vocab

On-point and relevant

Writing reflected the title & theme

Expert insights and opinions

Arguments were carefully researched and presented

Eye opening

Niche topic & fresh perspectives

Masterful proofreading

Zero grammar & spelling mistakes
Add your insights