Don't Be Shocked If My Pillow Pet Murders Me
He's still pissed that I threw away his girlfriend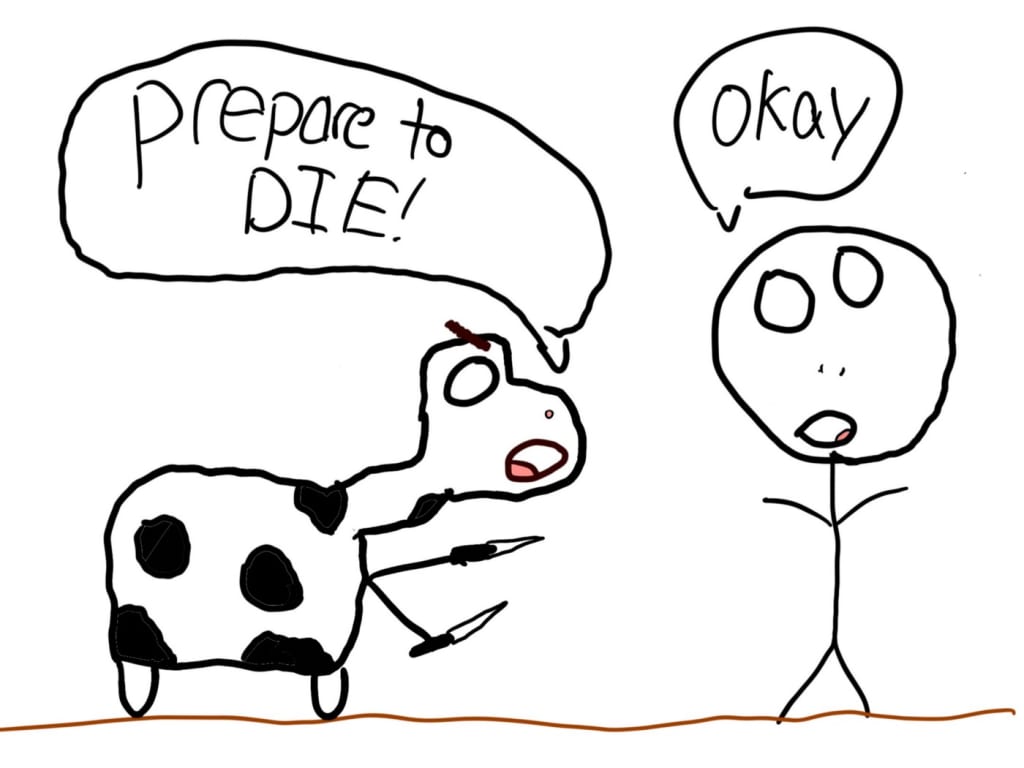 all images by author
"A pillow pet? Mom, I'm frickin a adult, I don't want a pillow pet!"
Eight-year-old me was furious at my mother for buying me a "baby gift" as a birthday present. It took 10 minutes for me to get over it, as I quickly realized Brad was the closest thing I had to a friend. I began to take him everywhere. My mother noticed our unbreakable bond and got me another pillow pet for my next birthday.
"Another one? Let's frickin go mom you're the bomb!"
Having Shelby was great, but I still only took Brad with me whenever I left the house. One day, Brad asked me if Shelby could come with us to the park, and I said yes.
That was the worst decision of my pubescent life. The two played without me the entire time, leaving me to play with Snotty Snell, the gross kid who seemingly lived at the park.
Jealousy filled my budding mind. That night while Brad was asleep, I took Shelby to my mom's room and told her to get rid of her.
When I told Brad the next morning, he was furious.
"YOU DID WHAT? YOU BONE-HEADED, SNOT-CHEWING, UNDERWEAR-POOPING, SOCK-SNIFFING, BED-WETTING, UNABLE TO EXCEL AT ANYTHING BECAUSE HE LACKS INTELLIGENCE AND ATHLETICISM, PILLOW-HUMPING BUTTHEAD! I HATE YOU. YOU TOOK THE ONLY THING I EVER TRULY CARED ABOUT AWAY FROM ME! I REFUSE TO LIVE WITH YOU ANY LONGER, IT'S OVER… WE'RE OVER.
That did not make me feel good.
Today marks the nine-year anniversary of Brad's departure. After his rant, he packed his stuff and left.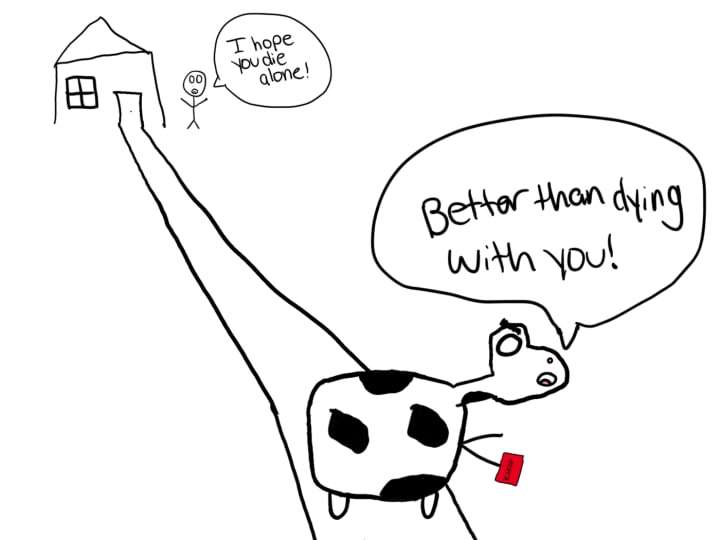 I assumed I would never see him again, and I was almost right. Every year on the anniversary of his departure, Brad visits me.
For the first eight years, he sat outside my window and stared at me throughout the night. Creepy, but not threatening.
Last year was the first time he actually spoke. He managed to open the window from the outside and whispered, "Enjoy your final year."
"What?" I replied.
"Enjoy your final year."
"What does that mean?"
"This will be your final year alive "
"How do you know?"
"I'm going to kill you next year"
"How?"
"I'm not sure yet."
"Oh, okay… you probably should start thinking about that."
"Yea I will. Anyway, see you next year."
Scary stuff. Do I think he'll actually try and kill me? Yes. Am I worried? No. He's a pillow pet, what's the worst that could happen?
If he sticks to his yearly schedule, he should be here any moment. I will have an update tomorrow If I survive the night.
Update: I got bored waiting for Brad to show up, so I went to bed. I woke up at 1 am to him standing over me, knife in hand.
"Oh, there you are," I said to him.
"After ten years of waiting, tonight is the night. I can finally avenge the loss of the only person I ever cared about. SHELBY, THIS IS FOR YOU!"
"Drama king… wait, you never cared about me?"
"Perhaps I did at one point, but no longer."
"Then why did you say Shelby is the ONLY person you've ever cared about?" Also, she's a pillow pet, not a person."
"Because the thought of you has escaped my mind"
"If that's true then why do you still want to kill m — "
"THAT'S IT, I'M DONE WITH YOU"
What happened next was brutal and gross, but also necessary.
*WARNING GRAPHIC IMAGES*
*OKAY MAYBE NOT THAT GRAPHIC*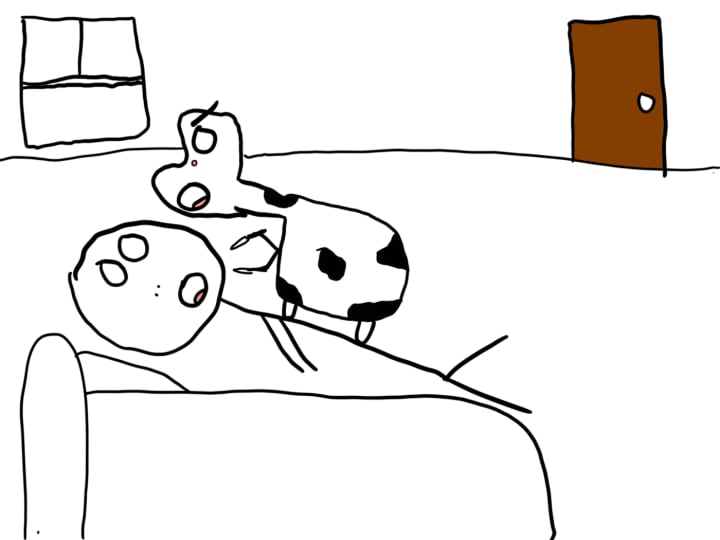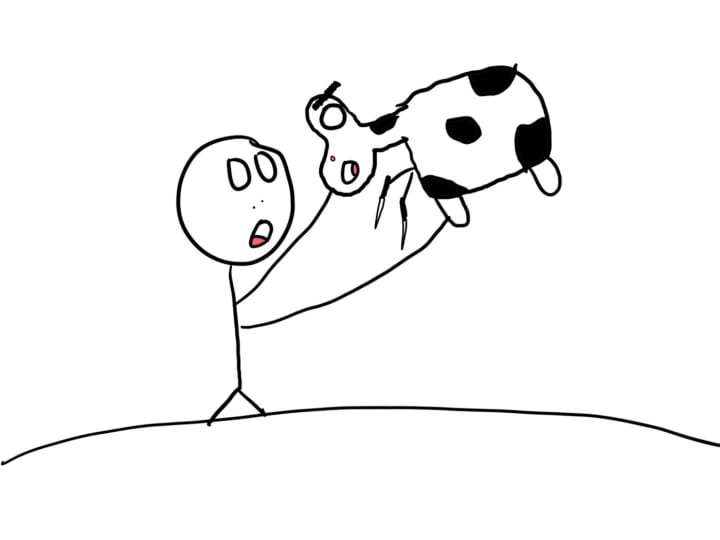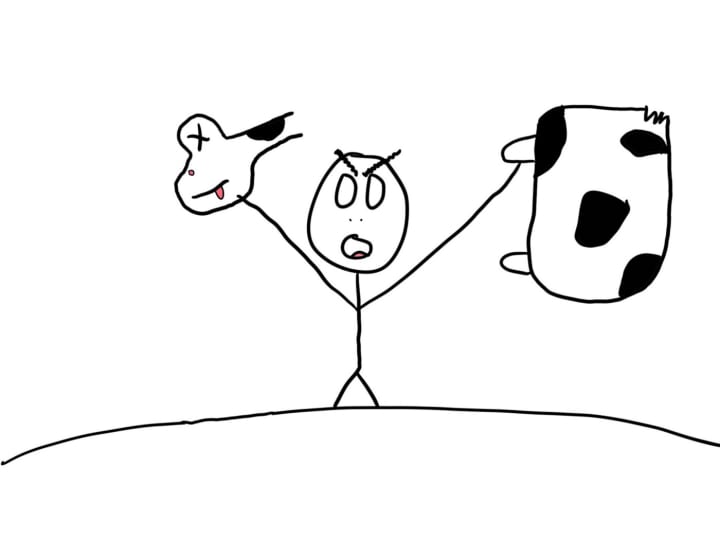 My time with Brad was brief, but I will always remember him as the only pillow pet to ever try and murder me.
Humor
Therapy disguised as comedy.
Twitter:paytonburdette_
Instagram:peyton_burdette
Receive stories by Payton Burdette in

your feed