Cloudfall II
Further On From Cloudfall- What Really Happened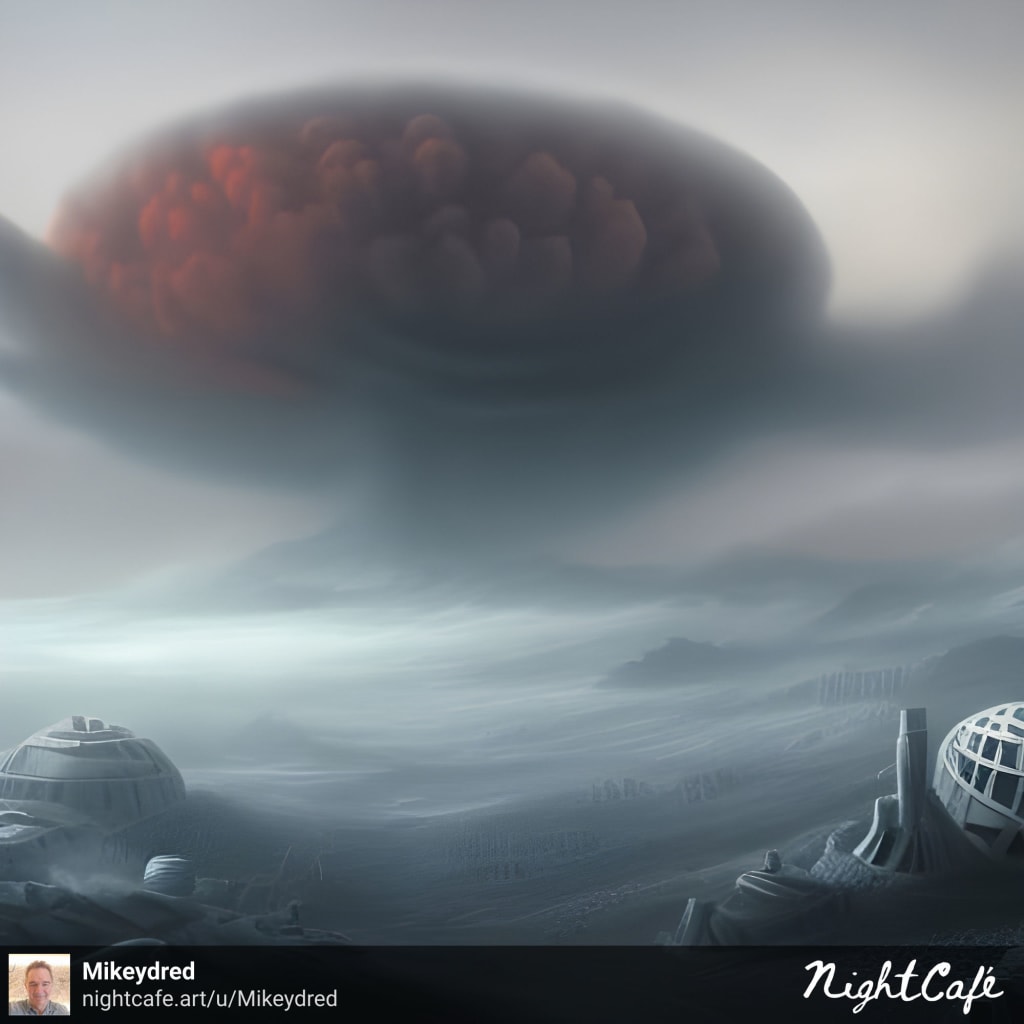 This is a continuation of my story "Cloudfall"
I went to bed, hoping to sleep but could hear windows being smashed along the street, hoping that my house would not be a target. It was like this every night and I really did not know how long I could go on like this.
The problem was if lights were on, well candles lit actually, then the gangs knew there were probably people here and there might be things that they could break in and take, so light made this place a target.
If I left the lights off then they might think the house is unoccupied or derelict but there might still be stuff here that they could take. So no light also made the house a target. I snuffed the candles each night just for the practicality of making them last longer.
Then it happened.
My bedroom window was smashed, by a hammer or brick, something heavy duty and the glass spread inwards all over the floor followed by the first intruder. I kept a wooden axe handle by my bed just for this moment.
I leapt out of the bed and went for the intruder.
"Whoa man stop, I didn't think there was anyone here, we don't want to hurt anyone. Is there anyone else in?"
"This is my house, you have just smashed my window, I need that fixing"
"I'm sorry man, we were looking for somewhere to stay, and your lower storey is well secured, so we got a ladder"
Another guy then came through the window.
"This is Steve, and John and Joe will be in next then we'll pull up the ladder,. My name is Jack. What's yours?"
"I'm Mike, but while breaking in is an act of aggression, you don't seem to be your normal aggressors"
"We aren't, we know why this fog and mist is here, and it is a deliberate plan that went very wrong. The government tried to swathe the country with a gas that was meant t calm people down and make them more susceptibly to television, radio and other broadcasts. They kept having issues that when it was released into the atmosphere it created a thick fog. The company had got their money and decided that they couldn't be bothered to do any more work. They took the money and ran, and left a factory full of tanks of the gas, and abandoned it. There was a fire at the factory, it may have been deliberate and all the gas was released in an uncontrolled manner. You know what happened as a result."
"So what are you doing here?"
"We have information on a solution but we need to get it to sympathisers out of the country. The fog cloud is probably about fifty feet thick over most of the country. Some scientists propped a solution to seed and disperse the cloud over six months ago, but the government had them thrown into prison, but we managed to get copies of the proposal. Most of Europe is sympathetic to our cause but the government has done everything it can to stop the cloud from being dispersed. We want to stay here for a few days, let things quieten down, then we have a boat on the river and have a rendezvous with some Norwegian friends who will deliver the papers to the authorities, and hopefully, we can get this fog cleared and bring down this government. We could use another helper, do you want to come with us?"
"I think I would be more of a hindrance than a help, but you are free to stay here, and if we get rid of this fog, then give me a call and I will find some way to help"
Three days later they left. They helped me board up the broken window, and I got a new ladder from them, but now I am waiting, hoping they will be successful and the fog will clear. Then we can start to clean this country up.
Reader insights
Be the first to share your insights about this piece.
Add your insights