Based On A True Story
A Vocal "New Worlds Challenge" Story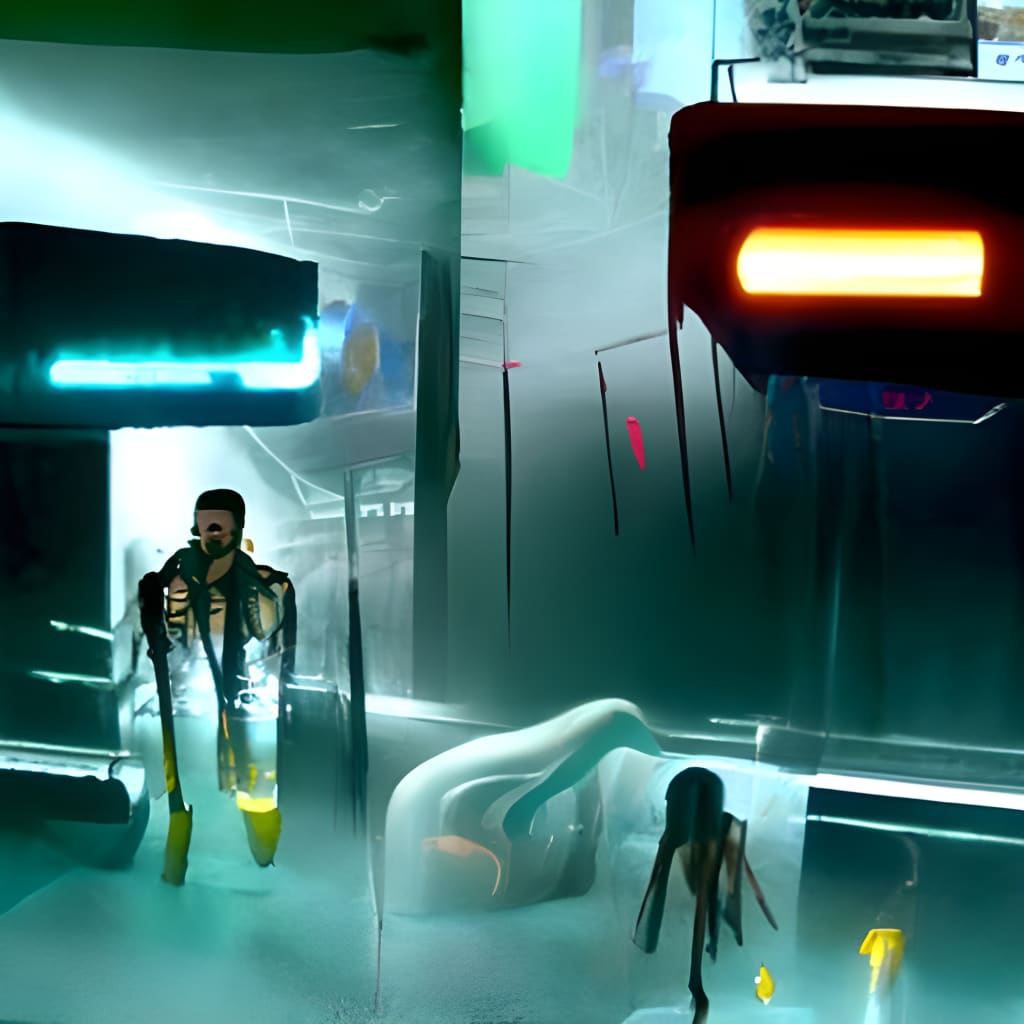 A Night Café Creation by Mike Singleton based on the Premise
This is a story for the Vocal "New Worlds Challenge" which you can find out about here
They say every story is based on a true story, every writer has to draw on things that happen.
"It was the pivotal teaching of Pluthero Quexos, the most celebrated dramatist of the Second Dominion, that in any fiction, no matter how ambitious its scope or profound its theme, there was only ever room for three players. Between warring kings, a peacemaker; between adoring spouses, a seducer or a child. Between twins, the spirit of the womb. Between lovers, Death. Greater numbers might drift through the drama, of course -- thousands in fact -- but they could only ever be phantoms, agents, or, on rare occasions, reflections of the three real and self-willed beings who stood at the centre. And even this essential trio would not remain intact, or so he taught. It would steadily diminish as the story unfolded, three becoming two, two becoming one until the stage was left deserted."

― Clive Barker, Imajica
And so this story begins
"Nobody can hear a scream in the vacuum of space, or so they say."
He was a man who had everything, but he wanted more. Unknown to him that statement would be final proof of what he really wanted.
His businesses had made him a billionaire, respected by corporate heads, the rich and the ones who lived in hope. His employees were barely paid enough to survive but his fortune grew every day.
He had ocean-going yachts and even had taken trips into space but that was a fleeting circus ride. He was alone in life, with no children (that he knew of) and he was divorced and his ex-wife would live in luxury for the rest of her life with her divorce settlement.
What he now had his mind set on was immortality, he wanted to live forever, but that seemed an impossibility. An acquaintance (he had no friends) had once told him that the only reason we die was that something wore out and became unfit for purpose. If we could make sure everything was in perfect condition we could all live forever,
He pointed out that we could be run over, fall off a building, drown and many more things and his acquaintance retorted. "Yes, and each time the body was not up to dealing with the situation. If it was the person would still be alive"
Then he became aware of "The Everlasting Dream Company" which offered guaranteed "Life Everlasting" to those who could afford it. He even thought about buying the company but that was not on the cards.
He made an appointment and arrived at an impressive complex out in the desert that screamed opulence and luxury.
The only stipulation was that he paid upfront and then he would be given the treatment to make him immortal, he also had to sign and agree to terms and conditions, twenty-four pages of tiny writing that he was unable to read but he knew his company did this to customers so he signed.
He was then taken to a room and secured into a tube-like contraption and given an intravenous feed.
Them: "This is your immortality"
Him:" Great, when can I leave?"
Them:" Leave?"
Him: "Yes, to go back to my friends and my business"
Them: "You have no friends"
Him: " But my businesses"
Them: "Did you not read the terms and conditions?"
Him: "Who reads terms and conditions?"
Them: "If you had read them you would know that you had signed up to stay here to ensure your immortality". In a few days, this ship will take off and go into orbit above the earth, then the final steps will be taken"
Him: "And what are those steps"
Them: "You should have read the terms and conditions, then you would know"
Him: "Tell Me"
They left
The door shut
The light dimmed slightly and there was a vibration but he didn't know what was happening. He was physically paralysed.
After about forty minutes he got a shock, the walls disappeared and he was in a room with hundreds of people secured in the same way as he was, the nearest one a good forty feet away.
Then it happened, the outer walls blew out, they were in space. The air had gone but he was still very much alive, his lungs burning through lack of breathable air, and he was screaming but he could not hear. He could see those nearest to him, he could not hear their screams but he could see their pain on their faces.
This was immortality, this was hell, no respite just burning pain.
This was immortality.
"Nobody can hear a scream in the vacuum of space, or so they say."

How true that is.
Back On Earth:
Them: "They never read the terms and conditions, they want immortality at any cost, but they never ask what the real cost is".
Short Story
Sci Fi
Reader insights
Outstanding
Excellent work. Looking forward to reading more!
Top insights
Excellent storytelling

Original narrative & well developed characters

Easy to read and follow

Well-structured & engaging content

Compelling and original writing

Creative use of language & vocab
Eye opening

Niche topic & fresh perspectives

Heartfelt and relatable

The story invoked strong personal emotions

On-point and relevant

Writing reflected the title & theme

Expert insights and opinions

Arguments were carefully researched and presented
Add your insights