A New Era
The Adventures of Jillian Hanky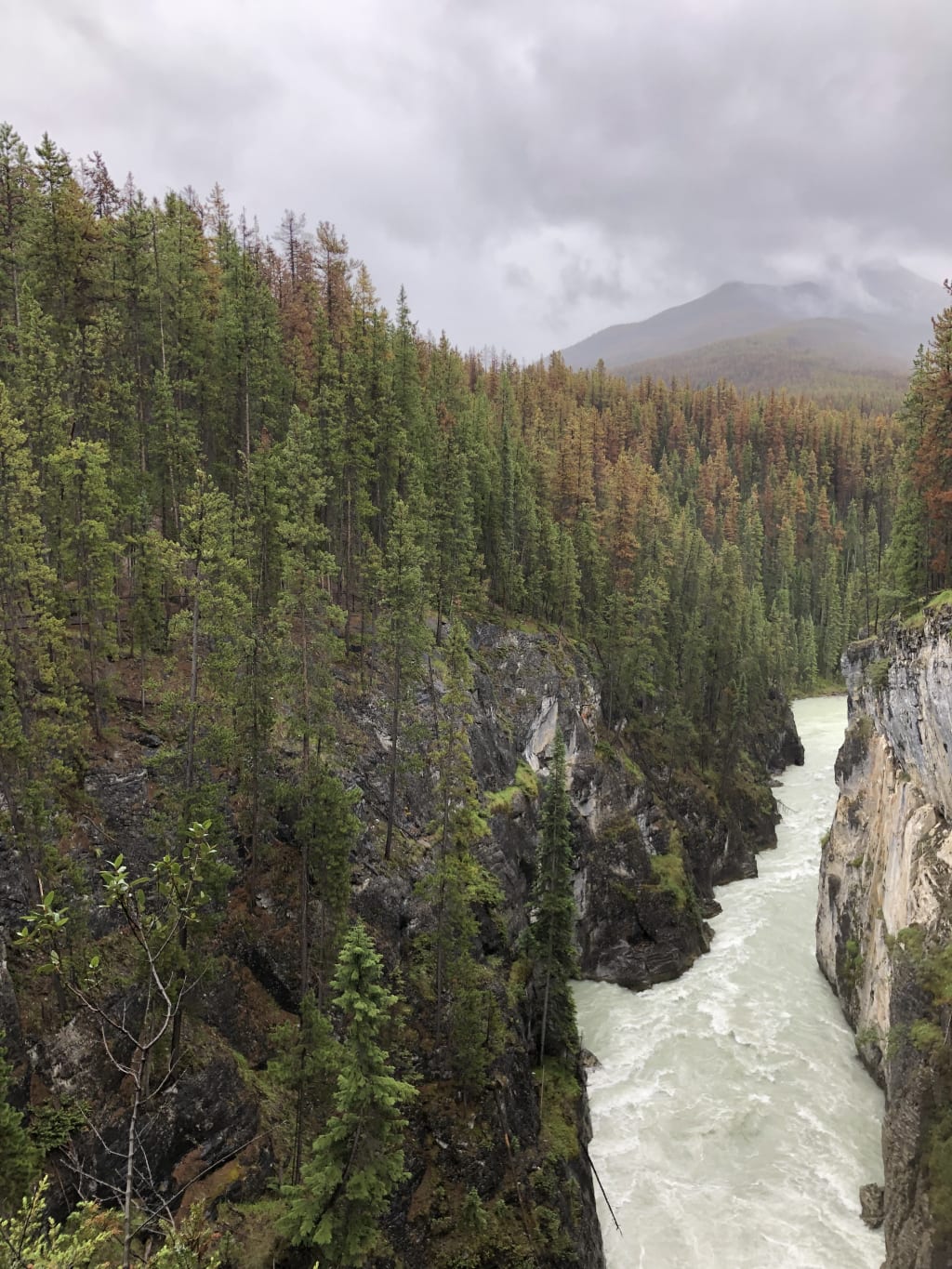 There weren't always dragons in the Valley. The land had been blighted by disease leaving stunted and sparse vegetation. Then came the flooding and erosion leaving the land scarred. These dragons were the last of the plagues, or so they hoped.
Jillian's mother, Dr. Anna Hanky, was one of the top scientists researching why the world was "so sick," in her words, and Jillian loved to tag along. The fact that dragons were no longer just mythical monsters from her favorite stories, but actual, living creatures made her heart sing. What else could happen?
"Over a year ago." Dr. Hanky said into the phone. "Only fire breath has been confirmed. No human contact."
Jillian listened while she sat in a large, leather chair in her mother's office regarding the large cork board filled with locations of the dragons and multiple theories to why they were here. Only five had been spotted so far, but Jillian's mother was trying to get grant approvals to take a team to investigate the unknown beasts and she wanted to go as well.
"Thank you." Dr. Hanky hung up her phone and spotted her daughter lingering in her favorite chair.
"Did you get it?" Jillian asked with hope in her eyes.
"Not yet."
Jillian's heart sank. "Why doesn't your boss say yes?"
Dr. Hanky was standing at the corkboard, deep in thought and completely oblivious to her daughter's follow up question.
"Mom?"
"Sorry, Jillian." Dr. Hanky rubbed her eyes.
Jillian walked over to her mother and took her hand in hers. On closer inspection, it was clear that Dr. Hanky had not slept, in a long time, but she smiled at her daughter's gesture.
"The executive director for the company my lab works for needs more convincing. Can't imagine why. How many dragons need to appear before they consider this a necessary mission?" Dr. Hanky sat down behind her desk and sighed. "I wish your father was still here. He had the chutzpah to sell water to a fish."
Jillian looked at their family photo on her mother's desk. "He could still come home. Missing doesn't mean dead."
Dr. Hanky smiled at her daughter's positivity. "You're right. Two years feels like a long time, sweetheart, but you also have the chutzpah he did." She held her daughter's chin in her hand, "And I'm grateful for it every day." She kissed her on the nose as her cell phone rang. "Out you go now, Jillian. This could be it."
Jillian left her mother's office and shut the door, at her mother's request, as she answered the call. She walked down the hallway, a gallery of memories to their family and her parents combined adventures from before she was born. They traveled the world, discovering and attempting to save it. One photo was from when they were investigating ruins found in Central America, along with a new species of lizard thought to have been extinct. Another was when caves that had been hidden for years in Asia with a new ecosystem living in it, were unearthed while spelunking. And then, their last family photo, at Christmas two years ago, a week before her father left for Antarctica. She walked into her room and shut the door.
The sun was setting outside as Jillian drew the blinds shut. She kneeled in front of her bed and pulled out a large corkboard of her own, but this one had articles, dates, facts and photos of her dad linked with her scattered notes. Her father, Dr. Marcus Hanky, was studying the affects of global warming in Antarctica and the last thing he shared with Jillian before he went missing was his concern to what exactly might be set free if the melting continued. She knew it all had to be connected somehow. His disappearance, the earth changing and now, the dragons.
"Jillian!" Her mother called from the hallway.
Jillian piled everything up and pushed the board of information under her bed just as her mother came through her bedroom door.
"Jillian! I got it! I was approved to start the investigation!" Her mother pulled her into a hug. "I leave on Monday morning and you're coming with me!"
Finally, a taste of the adventure, Jillian thought. And an opportunity to find out what really happened to her father once and for all.