Why Swimming Lessons Are Important at a Young Age
If you are a parent of young children, you may wonder when it is a good time to teach your children to swim and whether it is necessary at all.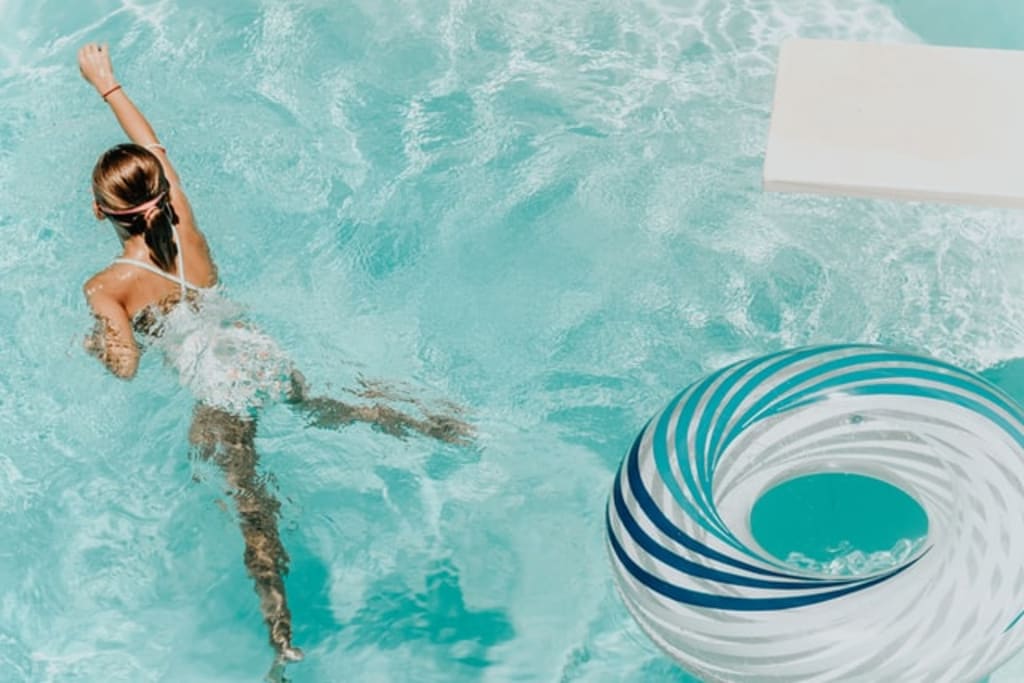 If you are a parent of young children, you may wonder when it is a good time to teach your children to swim and whether it is necessary at all. Generally speaking, anyone who does not already know how to swim can benefit from learning. Every child is different and not everyone is ready for swimming lessons at the same age. However, the American Academy of Pediatrics recommends that all children start swimming lessons around age 4. Here are some reasons why.
1. Reduced Drowning Risk
The number one reason for parents to enroll young children in swimming lessons is safety. Among children in the United States between the ages of 1 and 14, drowning is the second-leading cause of unintentional death related to injury. For Canadian children ages 1 to 4, drowning is the number-one cause. The risk of drowning increases for children living in homes without inground swimming pools Mobile.
Learning how to swim does not mean that your children will never drown. However, knowing how to handle themselves in the water can result in an 88% improvement in their drowning risk. The odds of your children surviving a water accident are much better when they know how to swim.
2. Lifelong Fitness
Teaching your children to swim does not guarantee that they will stay fit. However, it does provide them with a powerful skill that can benefit their health for the rest of their lives. Swimming is a skill that people carry with them forever once learned, much like bike riding. Learning to swim at a young age may help a child stay enthusiastic about swimming and continue well into adulthood.
Swimming offers significant health benefits for people of all ages. It is a good exercise for weight loss because it burns calories quickly. Compared to land-based exercises, swimming offers 12% to 14% more resistance. At the same time, it is low-impact because of the buoyancy of the water. This makes it a good choice of exercise for people who are overweight or have problems with their joints, such as arthritis.
3. Receptive Mind
Theoretically, anyone at any age can benefit from swimming lessons. However, there have also been studies showing that children who do not begin swimming lessons until after third grade have more difficulty picking it up and may never become really proficient.
When children are very young, their brains are developing at an enormous rate. During this period, they are more receptive to learning new skills that will equip them for the rest of their lives. It may be for this reason that younger children tend to pick up on swimming skills more quickly and thus benefit from taking lessons at this age.
However, there may be such a thing as being too young for swimming lessons. Although the AAP encourages water play classes for infants so that parents can introduce them to the water in a positive way, it does not recommend infant swim classes. Children under the age of 1 cannot lift up their own heads well to keep them out of the water, their "swimming" movements are largely reflexive, and there is no identifiable reduction in drowning risk when children start swimming lessons in infancy.
4. Life Skills
Children who learn to swim at a young age may take an interest in competition. This encourages them to socialize with peers and can teach them the value of both personal responsibility and teamwork. Learning a skill such as swimming also helps to boost children's confidence, which helps them to maintain the self-discipline that can serve them well in so many aspects of life, including academic, professional, and personal.
Learning to swim can be hugely beneficial for your children, not just now but throughout their entire lives. Swimming is an activity that the entire family can do together, regardless of your children's ages or special needs. In fact, research shows that children with developmental disabilities can improve family connections by participating in recreational activities such as swimming.
children
Paisley Hansen is a freelance writer and expert in health, fitness, beauty, and fashion. When she isn't writing she can usually be found reading a good book or hitting the gym.
Receive stories by Paisley Hansen in

your feed